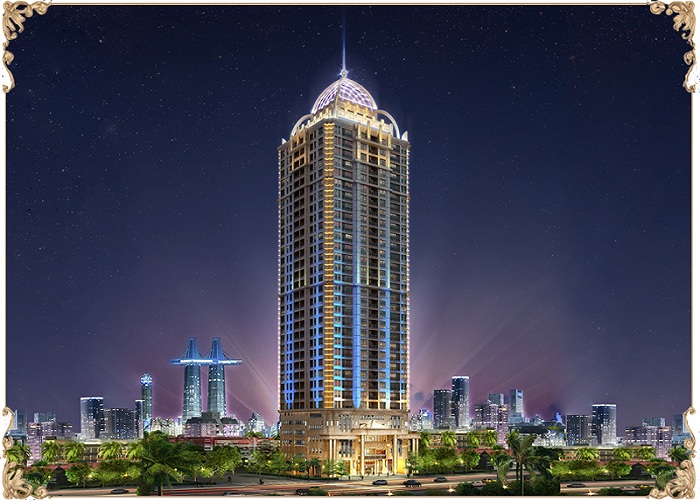 Ancient times have seen the rise and fall of numerous Kingdoms. And Cambodia has stood through all of these times. This feat has been immortalized through the establishment of the Royal Palace in the 1860s, which remains as the residence of Cambodia's royalty.   
But another royal residence is now within reach of the people of​​​ Cambodia. Yet, unlike the Royal Palace, the Imperial Crown Condominium will feature decadent Baroque architecture and furnishings to make your home feel like your own Kingdom....
The History of Baroque Architecture and Design:
Baroque was a loosely used term in the late 16th century to describe an artistic style which focused on the finer details of an art piece. This was eventually translated into the realm of architecture to reflect religious victories and power in Italy. It evolved into secular expression in the middle of the 17th century as it spread throughout France and Europe. This style of architecture was commonly used when constructing grand palaces across Europe and eventually into flowed into the design of opulent chateaus across France.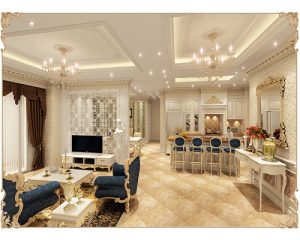 Baroque architecture in modern times refers to design that encapsulates the elegance and detailed architecture of Europe collectively. It can be easily identified with its usage of richly sculpted surfaces to create three-dimensional features, and a tapestry of textures and variation - down to the smallest details.   
Baroque architecture can be classified into four periods. Early Baroque refers to the years 1600 to 1625. High Baroque refers to the years 1625 to 1675. Late Baroque refers to the years 1675 to 1725. Finally, Rococo refers to the Baroque architecture from 1725 to 1800.
The Imperial Crown Condominium will feature a modern take on the early Baroque period style of design.
The Crowning Glory of Phnom Penh:
The Imperial Crown Condominium will do more than just decorate the cityscape of Phnom Penh with its elegant and artistic architecture. It will also accentuate and complement the surrounding establishments. Strategically located at Street 360 of BKK1, Imperial Crown is situated in the most valuable residential area of the country.  
The charm of Imperial Crown is not all external though. The 161-unit development also features opulent Baroque styled interiors, incorporating the highest grade materials and brands such as Bauformat, Teka, Rinnai, Laufen and Steinberg. It will also utilize handmade carbon fiber doors that have been imported from Taiwan and Italy. Genuine silver painted 50-year-old Mahogany furniture will also be a staple in each of the units. This attention to detail within Imperial Crown falls perfectly in line with the grand Baroque tradition.
Want to Live the Royal Life?
Imperial Crown Condominium boasts high quality construction and timeless aesthetics designed to be passed on from one generation to the next. Visit the showroom in BKK1 today to experience a new standard of living in Cambodia.