---
Knight Frank, one of Realestate.com.kh's latest "featured agents", launches its first inaugural Cambodia Real Estate Highlights 1H2015 - this is the first-ever 10-page Cambodia Real Estate Highlights 1H 2015 Report which provides key information on developments in the retail and office sectors in Phnom Penh, which are pertinent to investors, developers and end-users in their decision-making process to enter the frontier market.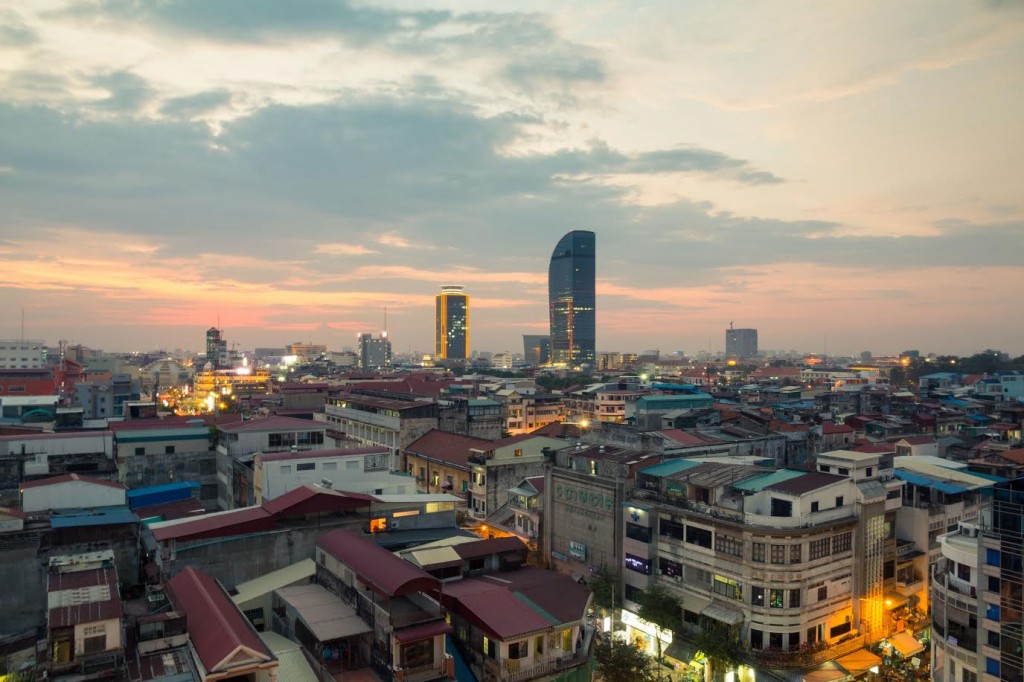 Knight Frank, the independent global property consultancy, launched its first-ever
Cambodia Real Estate Highlights 1H 2015 Report on September 3 2015.
Strategically located between Bangkok and Saigon, Phnom Penh is at the centre of the East-West corridor between the two major regional trading hubs. 
With an open door policy on foreign domestic investment (FDI), Cambodia has witnessed an influx of foreign developers seeking to take advantage of the relatively low land prices and an increasing demand for international standard real estate products.
Mr Ross Wheble, Country Manager of Knight Frank Cambodia
, highlights, "We are already seeing significant FDI in infrastructure and the industrial sector, and we expect this trend to continue with majority of the FDI coming from China and Japan. [caption id="attachment_78273" align="alignright" width="255"]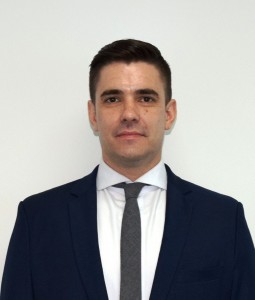 Mr Ross Wheble, Country Manager Knight Frank Cambodia[/caption] "With a key focus on attracting FDI into Cambodia, the Government has already approached the
Royal Institution of Chartered Surveyors
 (
RICS
) to assist with the creation of a Construction Code to improve building standards, and to advise on the implementation of fire and health & safety standards. This not only benefits the people of Cambodia, but also provides additional investor confidence. "Cambodia is entering a new era of economic development.  With an abundant supply of natural resources and fertile land, we anticipate that the agricultural sector will be the next key growth area. Currently, it is underutilised due to a lack of local expertise."
Commercial real estate in Cambodia
Cambodia was severely impacted by the global financial crisis since its economy relied heavily on exported goods.  Land prices in prime locations declined by as much as half between 2008 and 2010, with numerous large-scale development projects being placed on hold. With the implementation of government policies enabling strata titling and foreign ownership, the decline in land prices reversed towards the second half of 2010 supported by increasing demand from foreign purchasers of condominiums and rising rents for both office and retail space due to a limited supply. Today, land prices in Phnom Penh have increased by as much as 80% since 2010 with a forecast of a further 25% increase for 2015. Comparing with the ASEAN markets, Cambodia is an investor friendly market where companies operating in Cambodia can be 100% foreign-owned. This, coupled with the low cost of labour and comparatively low rental rates, makes it an attractive destination for companies to set up operation.
Foreign investors in Cambodia
China, Korea and Japan were ranked as the top three highest investors in the construction industry in Cambodia.
Approximately half of the occupiers of purpose built offices are international banks, insurance and investment firms, as well as logistics, construction and engineering companies, which usually take up larger office spaces.
Other typical occupiers are law and accounting firms, manufacturing companies, real estate firms, energy providers and telecom groups, and firms providing a range of business consultancy services.
Most foreign-owned companies are from China, Hong Kong, Japan, Malaysia, Korea and Singapore.
Major developments from notable developers and firms:

Hong Kong: Exchange Square by Hongkong Land, a 20-storey Grade A office building with retail podium located in Daun Penh, which will add 18,500 sq m of NLA to the current office stock. Construction for the first phase began at the end of 2013 and is expected to be ready for occupation by 2017. The property has been available for pre-leasing since launching in Feb 2015.
Malaysia: Maybank Group's headquarters on Norodom Boulevard is set to be completed this year, adding a total of 4,602 sq m NLA to the existing stock. Maybank building will be partly occupied by the bank. Lion Group's proposed mixed-use development, located across from the Phnom Penh international airport, has started construction and is slated for completion by 2017. The development will include a 7-storey mall that will add 45,500 sq m of NLA to the retail stock.
Japan: Aeon has maintained a high occupancy at 95%, which is a positive sign for the retail market. Domino's Pizza, Lotteria & Pepper Lunch, are among some of the larger international F&B newcomers that can be found in Aeon Mall, while fashion retailers such as Giordano, Penshoppe and Levis have also opened their first outlets on the mall's ground level. Some high end retail outlets were initially part of the tenant mix but were forced to vacate recently due to poor sales and high rental prices. Retailers such as L'Occitane, Clarins, TWG, Hugo Boss & Eric Kaiser occupy Vattanac's retail podium, which is more than 50% occupied.
Korea: Phnom Penh Tower, constructed by Hyundai Amco, continues to be one of the more popular office buildings with Japanese companies, including Sumitomo Mitsui Banking Corporation, The Bank of Tokyo-Mitsubishi, JETRO, Fuji Electric, Tama Global Investments and Creed Group. Hyundai Amco is also the main contractor for the construction of ACLEDA's headquarters along Monivong Boulevard.
China: China continues to invest heavily in infrastructure with the Shanghai Construction Group building the fourth Cambodia-China Friendship Bridge in Takhmao, whilst Sinohydro Corp has established an office in Canadia Tower and is currently exploring the possibility of constructing a hydropower dam in Koh Kong Province.
Singapore: The Peak is a new mixed-use development being undertaken by Oxley Worldbridge, a joint venture between Singapore's Oxley Group and Cambodia's Worldbridge, that will include a hotel component operated as a five-star Shangri-La hotel, part of the Kuoc Group of companies, whilst another Singaporean developer, TEHO International, will construct a similar mixed-use development with the hotel component being operated as a five star Okura Prestige hotel.
 Cambodia growth engine
GDP continues to grow at an average of 7% year-on-year and is forecasted to do so up to 2018.
Four main engines of growth – manufacturing, agriculture, tourism and construction continue to drive the Cambodian economy, with the construction industry's contribution growing alongside the rapidly developing real estate industry.
ASEAN Economic Community(AEC) integration is expected to increase employment and volume of skilled workers, which will positively impact the commercial sector as more companies seek to take advantage of investment opportunities.
Although anticipated to increase in 2H15, inflation is expected to remain manageable over the short to medium-term.
The stable political environment in Cambodia has led to renewed investor confidence with increasing inflows of FDI.
Office Sector
The majority of existing office supply is dominated by Grade C stock, with 92% of them situated in central locations within Phnom Penh.
The office stock will see an increase of 64% by 2018, with 60% of the incoming supply classified as Grade A and 40% classified as Grade B.
Hongkong Land, ACLEDA and the Overseas Cambodia Investment Corporation will add a combined total net lettable area (NLA) of 112,180 sq m, or approximately 72% of the total incoming supply.
Prime rental prices remained stable showing only a slight increase of 2% between 2H 2014 and 1H 2015, with the city-wide average rental recorded at USD 14 per sq m per month across all office grades.
Occupancies for prime office space remained subdued at 44%, showing a 3% decrease in vacancy between 2H 2014 and 1H 2015.
Retail Sector
Current per capita retail space of 0.0087 sq m points to an undersupply in Cambodia especially when compared to its regional neighbours, Thailand and the Philippines.
Average vacancy across all retail grades is 14%.
A 122% increase in current NLA is expected by 2019.
Future supply will consist of 88% prime space and 12% secondary space, with 60% located in central areas.
With the impending future supply, the current undersupply will be catered for, with concerns of a possible oversupply by 2018.