Realestate.com.kh would like to present another of our featured agencies - Kampot Real Estate.
Are you considering investing in Kampot province? Need a professional property valuation from experts in the region? Looking for a holiday rental, investment land or a property to start a tourism venture? Do you need an investment plan focused on your needs, not on the agent's fee? Need buyer and seller advocacy that doesn't leave you high and dry as soon as the agreement is made?
Check out Kampot Real Estate listings for rent and for sale on realestate.com.kh today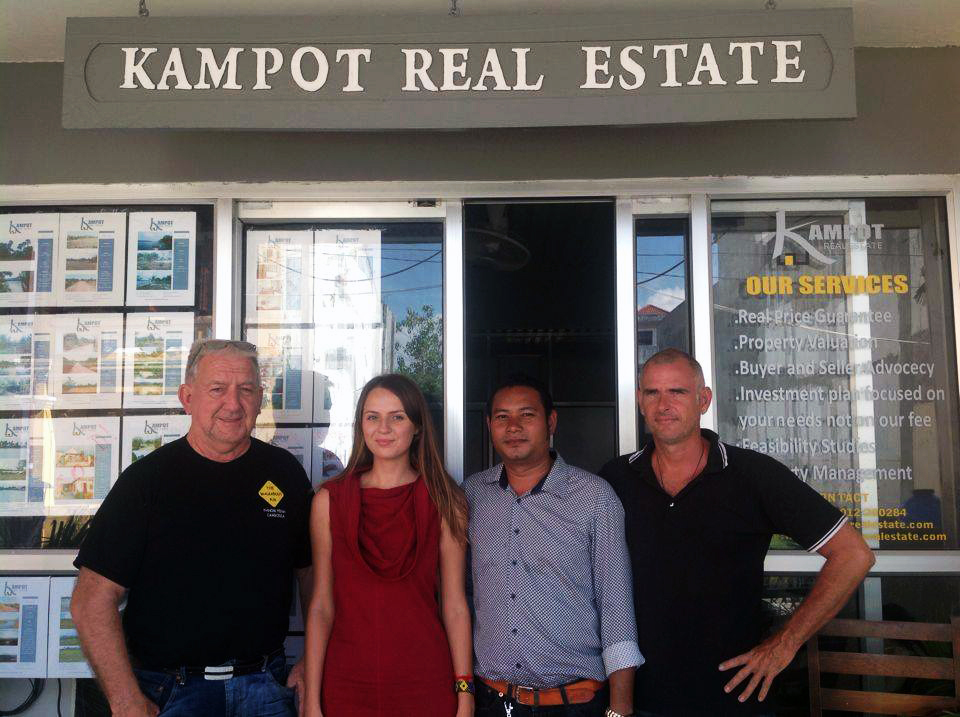 At Kampot Real Estate, we aim to give our clients a specialized real estate experience, providing state-of-the-art professional services to vendors and buyers that create maximum benefit and personal satisfaction in a lifetime relationship.

Our mission is to ensure that our clients have all necessary information to make a valid decision, and ensuring that all documents are in line with the local law.
We will achieve this by: 
Making trust, quality and integrity hallmarks of the way we do business; 

Excelling and being consistent in everything we do; and -

Being motivated and spreading our enthusiasm.

Come and see us at our office at the old market in Kampot. We want to provide you with the service you deserve to make your investment with confidence!
Check out Kampot Real Estate listings for rent and for sale on realestate.com.kh today