---
When Dan Kreis, founder, owner and operator of Kep Lodge Eco-Resort, arrived in Kep for the first time in 2005, he found only a handful of locally-owned guesthouses, less than 10 foreign residents, no supermarket, no electricity, no local bar, a coastline littered with little more than deserted villas and an extremely small turnover of tourist traffic.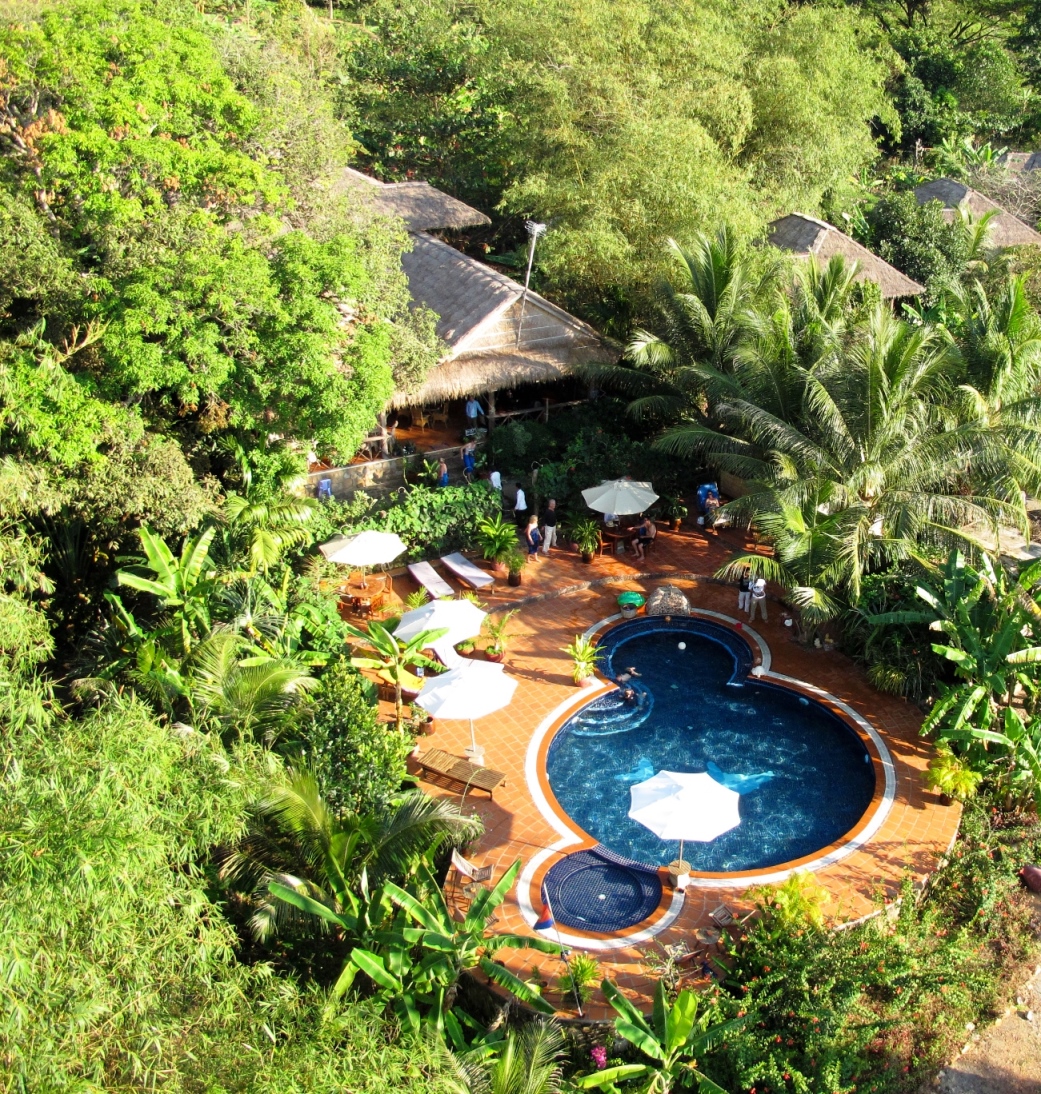 Ten years on, and now selling his business at a margin that would have seemed like a fantastic joke in 2005, Kreis has witnessed, and in many ways assisted, Kep in growing to be one of Cambodia's most highly regarded tourism destinations and an attractive real estate market.
Want to buy Kep Lodge?
Check out the property listing on realestate.com.kh and inquire today!
What Kreis also discovered back in 2005 was an unspoilt national park with mountains and lush forests reminiscent of his homeland Switzerland. So, having since given up on launching a resort in the already-saturated Thai market, and unsold on the tourism hot pot that is Sihanoukville, Kreis found his paradise in the empty hillsides of Kep.
After 6 months of searching for the ideal property, Kreis settled on a block of hillside land backing onto the Kep National Park. Here, tranquility and a view of the ocean was assured at $5 per square meter, for a long term lease of 70 years.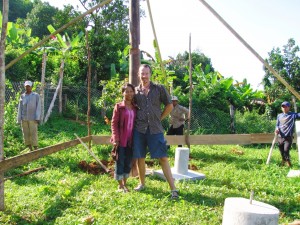 Locals, who prefered to live along the main artery road in 2005 where prices were around $60 per square meter, warned Kreis that his tourism venture was absurd - "no tourists will want to climb up the hill to find your property," they said, and fears still remained among some that Khmer Rouge cadre may be hiding in the mountains ranges of Kep, the region known as one of the last remaining strongholds of the regime. Kreis ignored the local critics though, believing that, "the land was ideal, surely at some point the tourists would have to arrive."
Opening with a 6 bungalow operation in 2007, having built the lodge from scratch with a local team of builders, Kep Lodge became the first western owned and operated business in Kep, and the first eco-tourism venture. Water was well sourced and filtered for guests; as electricity was very limited, water was heated solely with gas; inputs, including the Swiss-inspired menu, were almost all locally sourced; and all outputs of the business were put to use in innovative and ecologically friendly ways.
One of the most exhausting tasks at this stage, recalls 46 year old Kreis, was staff training. As Kep's local education system was near non-existent, and the tourism and construction labour pool enjoyed by Phnom Penh entrepreneurs was impossible to tap from the coast, Kreis had to train his staff extensively, always starting at absolute basics. Tellingly, the first Khmer language Kreis learnt was, "If you don't do it right first time, you do it again!"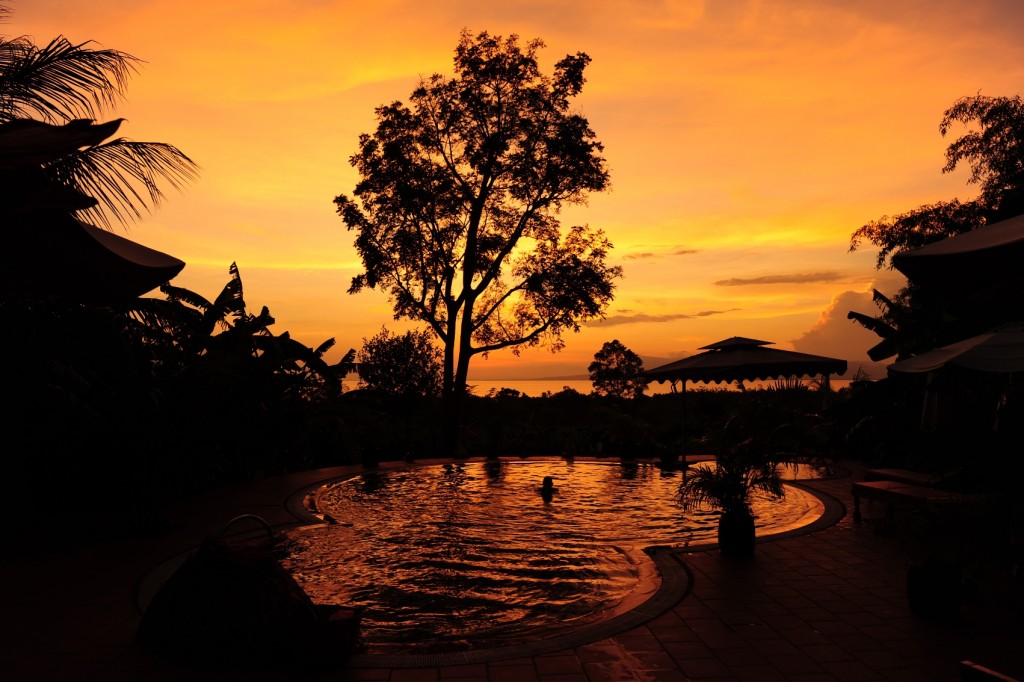 Want to buy Kep Lodge?
Check out the property listing on realestate.com.kh and inquire today!
But Kreis's job was far from done when the bungalows were built. He still had to find a way to communicate to travellers that Kep was a worthy tourism destination. Unlike today, very few tourists were aware of Kep whatsoever: it wasn't in guidebooks and it wasn't online, and even less were aware of Kreis's eco-lodge hidden in overgrowth halfway up the hillside.  
For this challenge, Kreis swiss background in web development and tourism marketing came in handy. By 2007, Kreis had finally managed to get the internet on site via a satellite connection to a Thai internet provider. At this stage, hotel booking sites were not well developed or used in Cambodia, so Kreis had to make his own.
Kreis begun to create a series of websites in a variety of languages (French, English, German) to highlight the perks of Kep as an ecotourism destination, the most famous of which being visitkep.com and keplodge.com. He also engaged facebook and other social media to advertise his village paradise, and ultimately, draw customers to Kep Lodge.
His plan worked, and Kep soon begun to emerge as another stopover in the Cambodian tour. Even in 2007, the lodge enjoyed 80 percent occupancy on average across the year.
"Kep's proximity to Phnom Penh has also made it attractive to expats living in the capital," says Kreis. These holidayers, predominantly western, come for the boutique style and comfort of Kep Lodge's bungalows, meanwhile, respecting Kreis's desire to let guests live close to nature.
In 2015, Kep Lodge has expanded to 13 boutique bungalows, occupied almost year round, with a tropical fruit orchard, elegant restaurant and clubhouse, an infinity salt-water hillside swimming pool, and a collection of the most hospitable hotel staff you are likely to find.  Now, the land that Kreis' dream resort sits upon is valued at up to $90 per square meter, with land by the main road in Kep as high as $150-$200 per square meter.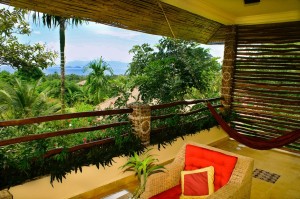 Looking across Kep Village today, the real estate market has expanded beyond comparison too. Around 90 guesthouses are now scattered across the sleepy beach town, with over 50 restaurants and around 200 permanent expat residents - a welcome change for Kreis, who found his early years in Kep isolated from the outside world.  
"In fact," notes Kreis, "Over Pchum Ben holiday this year we saw traffic jams in Kep Village, as holiday makers from across the country took to the coast in numbers like we have never seen before."  
Want to buy Kep Lodge?
Check out the property listing on realestate.com.kh and inquire today!