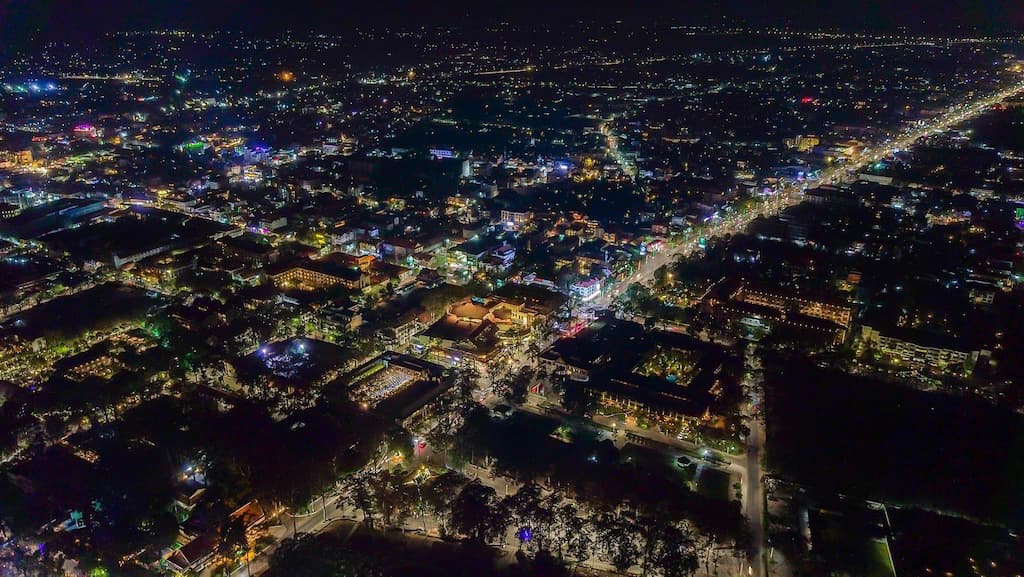 Cambodia's reopening will treat tourists to this sight of Siem Reap's evening skyline once again. Photo from Wikipedia.org.
The plan to reopen Cambodia continues to unfold with the Ministry of Economy and Finance officially launching Siem Reap's Master Plan 2021-2035.
Implementation of the plan begins this year to turn Siem Reap and its surrounding areas to cater to a wider range of tourists, with a focus on high-spending tourists, and minimizing adverse impacts on the Angkor Wat temple complex.
The low cases from Pchum Ben, one of Cambodia's major holidays, was an important milestone in Cambodia's fight against COVID-19. And with new cases well within manageable numbers, the government has decided to roll out mechanisms to reopen the Kingdom to international travel.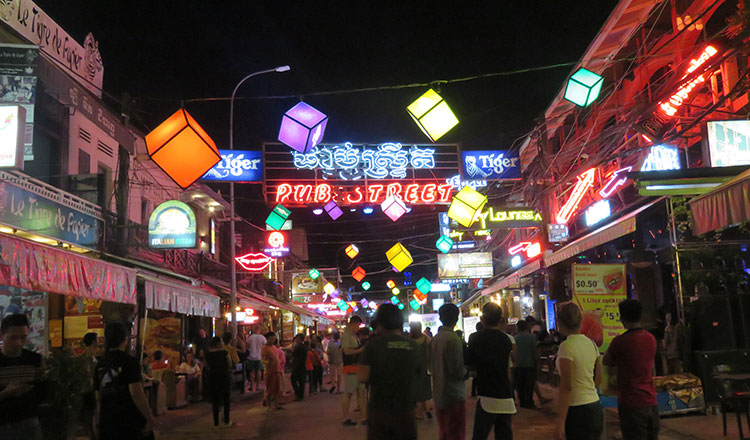 The famous Pub Street is often the go-to for foreign tourists in Siem Reap and the new Master Plan envisions tourism beyond a great night out. Photo by the Khmer Times.

The Siem Reap Master Plan 2021 - 2035 is one of these mechanisms. Siem Reap is widely known as a tourism generator for the Kingdom. In 2019, Cambodia's tourism contributed 12.1% of GDP by generating USD 4.9 billion in revenue and directly generating around 630,000 jobs. The new Master Plan cites Siem Reap as a microcosm of how big of an impact the tourism sector has on the socio-economic development of the country.
To reinvigorate activity, the new Master Plan highlighted the importance of creating a tourist circuit that invites tourists to stay longer and visit more places in and around Siem Reap. Destinations specifically mentioned in the Master Plan:
Jayavarman-Norodom "Phnom Kulen" National Park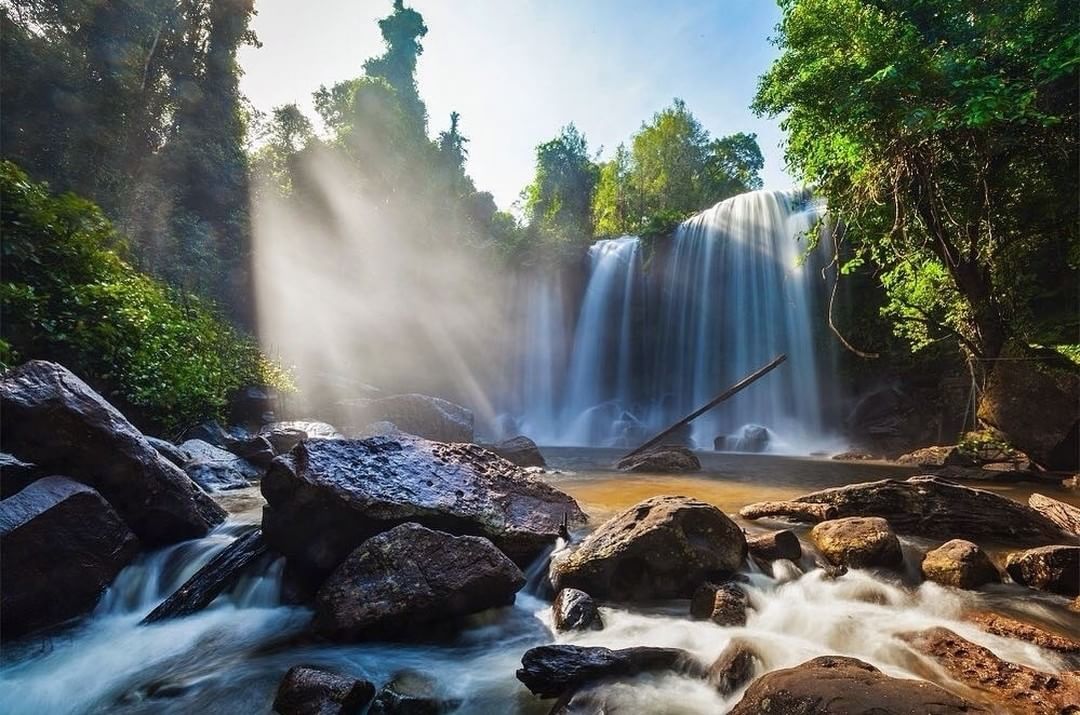 Phnom Kulen is a park frequented by locals and eco-tourism enthusiasts from abroad. Photo by @asiantrailsltd (Instagram).
The strategy for the development of Phnom Kulen National Park is for it to become a faith, religious, natural, adventurous, and research destination qualified to host both domestic and international visitors. The Master Plan proposes developing Tek Tlak Thom, creating Ashram meditation centers, and organizing yearly religious events.
Banteay Srey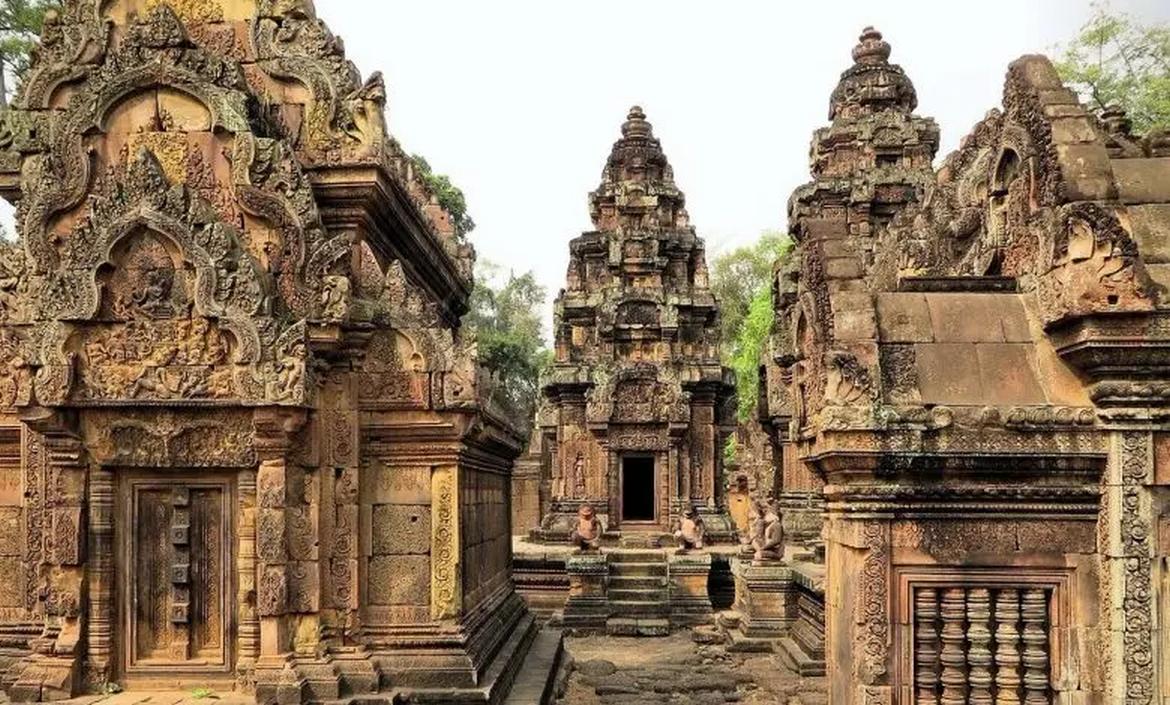 Photo from Cambodia Angkor Tourism.
Because Banteay Srey is on a tourist transit route, the area should take advantage of the tourist flow. Additionally, every tourist attraction in Banteay Srey involves agriculture to varying degrees. Combining these two factors provides good opportunities for a tourist circuit (Agro-tourism and rural tourism) which are popular among European, Japanese, and Korean tourists.
Angkor Heritage site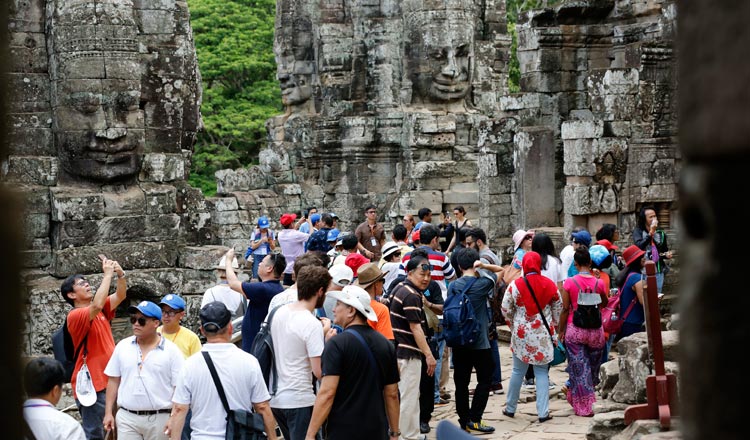 The Angkor Wat Temples attracted millions of tourist every year prior to COVID-19. Photo from the Khmer Times.
Given zoning restrictions in the Angkor Heritage site, the strategy to improve this area mainly revolves around tourist flow management, Protecting the Environment in the Angkor heritage site, and Enhancing Governance of the site instead of major infrastructure developments.
Siem Reap proper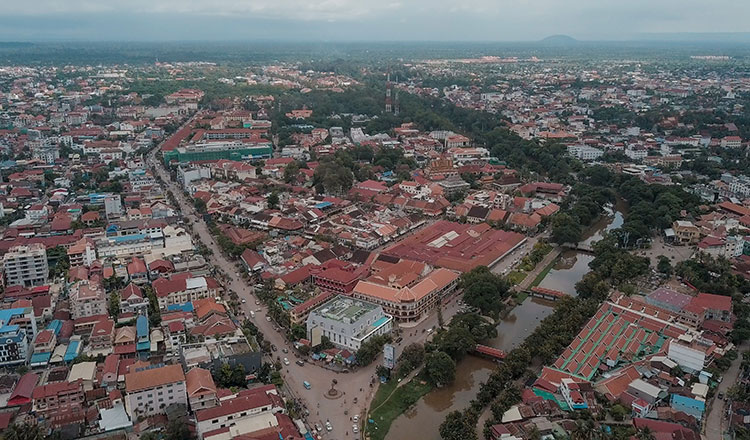 Photo of Siem Reap proper from the Khmer Times.
To achieve the Siem Reap tourism development goals of transforming into a world-class tourist destination and offering tourists good memories, Siem Reap city will take a major role in enhancing and improving the attractiveness and providing tourists.  The Master Plan envisions improvements in Siem Reap proper to be urban landscaping and incorporation of technology in managing the heritage town. One of the more concrete examples of this is the $150 million 38-road project currently being undertaken all over Siem Reap.
Tonle Sap Lake area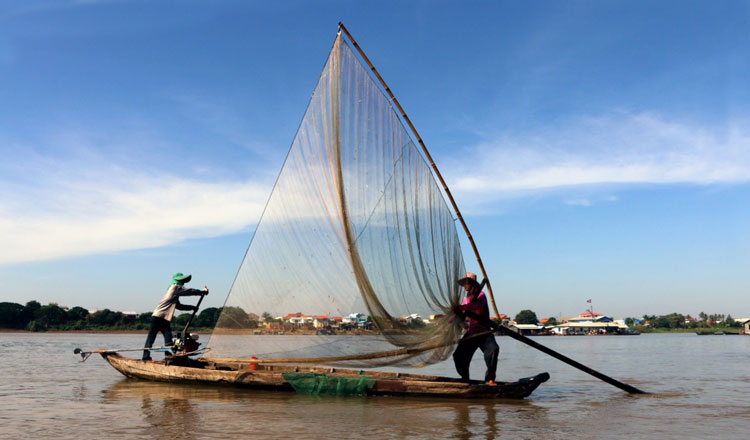 The Tonle Sap Lake is a major source of livelihood for many Cambodians, in more ways than one. Photo from the Khmer Times.
The Siem Reap Master Plan 2021 to 2035 plans the development of tourism products in Tonle Sap through the integration of 5 main destinations, namely: Tourism Community at Chong Khneas (near Phnom Krom), Eco-tourism community at Boeung Pea Raing, Nature-based tourism community at Kampong Phluk Village, Eco-tourism community at Kampong Khlaing and Nature-based tourism community at Mae Chrey.
New Siem Reap tourist site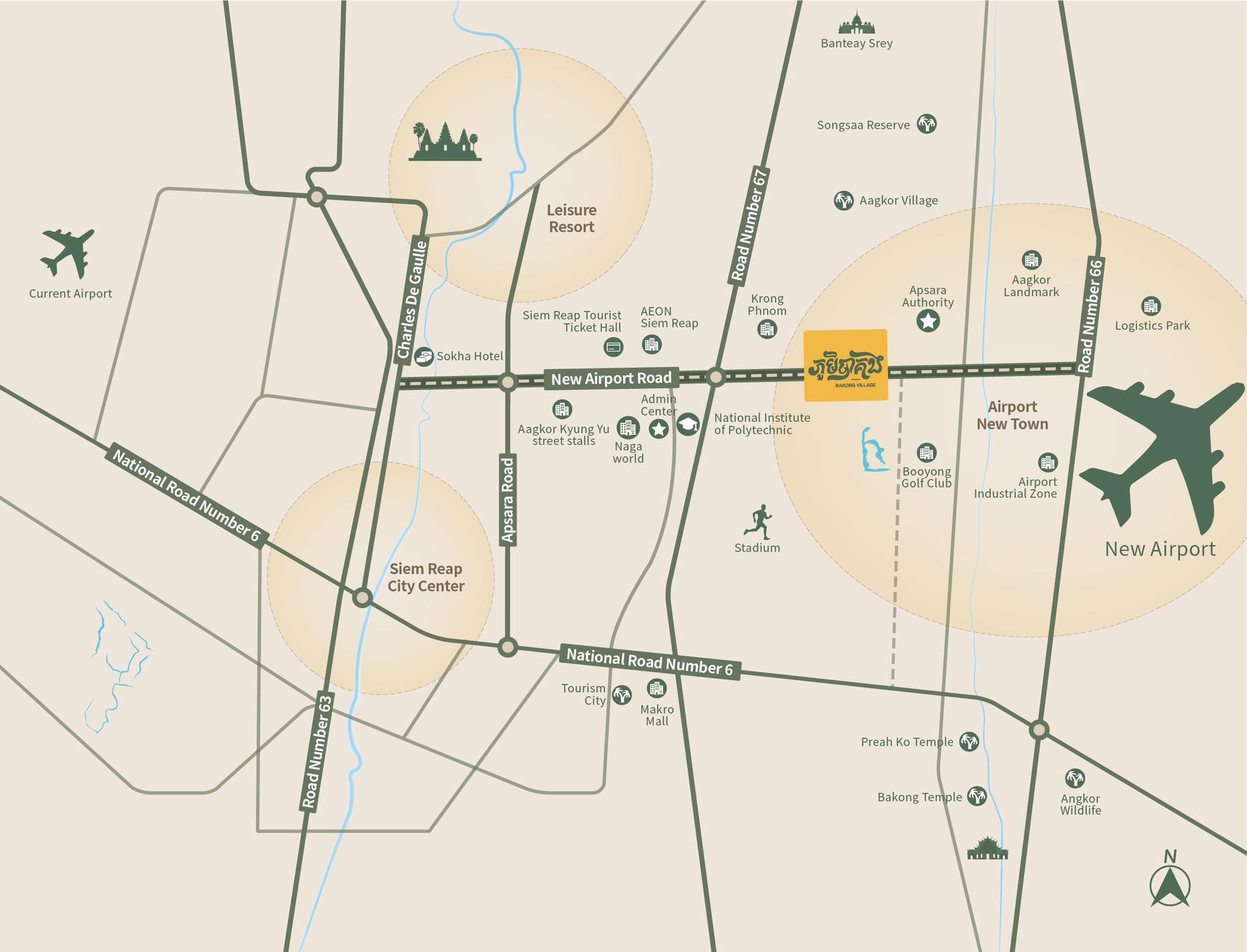 Image of Siem Reap development plans from Hello Angkor.
This new Siem Reap tourist site is envisioned to be a hub for luxurious hotels, golf courses, theme parks, technology parks, international medical centers, tourism commercial centers, international exhibition centers, second home centers, stadiums, and residential areas.
The development of the new Siem Reap tourist site will require a precise study on the urban landscape, supporting infrastructure, and a clear and comprehensive development mechanism.
Article by: