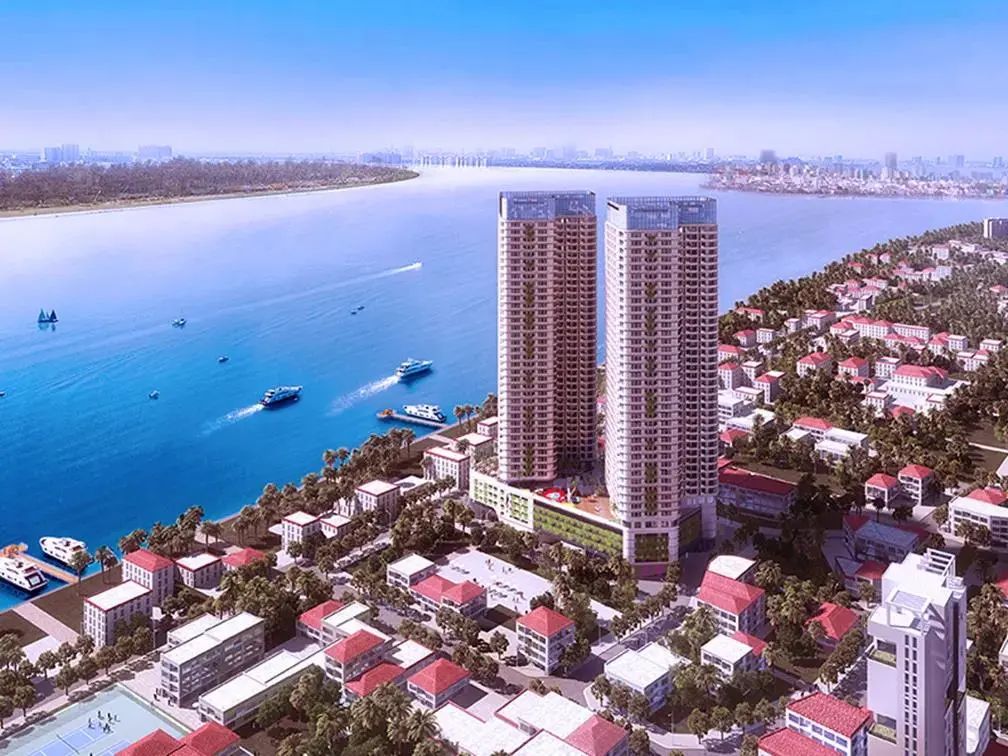 La Vista One
A beautiful turn
A year worthy of history with the outbreak of COVID-19
The economic situations all over the world are dire
The world faces the most severe test of the 21st century
And it seems that,
To exist is to be strong, to live is to be lucky
La Vista One remains committed,
Whether it's a thorn or a rose
To stay true to its purpose and forge ahead
For the benefit of the people
At this moment, follow the hour hand to review 2020
Let us witness the achievements and vision of La Vista one
Looking back on 2020, La Vista One faced the pressure of the epidemic with unwavering dedication from all its employees. The project has additionally retained its prestige thanks to the unique location advantages of the "Mekong Bay Area" and features such as scarce waterscape resources, and its own international top-level supporting facilities. La Vista One remains recognized by Phnom Penh real estate peers and international distribution companies as a top residential choice, no matter the climate.
La Vista One won two awards for the best apartment development and the best landscape design in the Asian Real Estate Awards in August 2020, becoming the most popular river view real estate in Phnom Penh, Cambodia.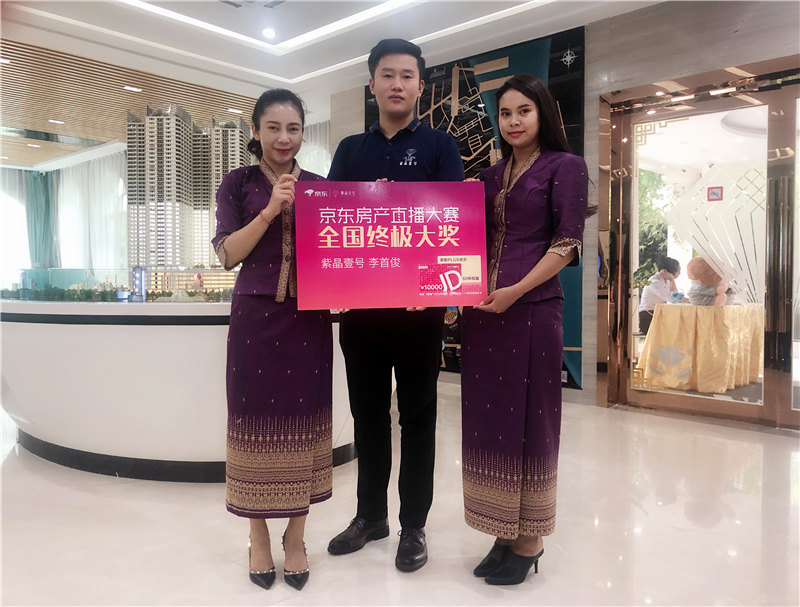 In 2020, due to the impact of the COVID-19 pandemic, La Vista One seeks to deepen its connection to the Cambodian market and meet the growing demand for high-quality homes. At the same time, it has cooperated with domestic JD E-commerce companies and selected seven cities: Beijing, Shanghai, Nantong, Wenzhou, Taiyuan, Xi'an, and Shijiazhuang, have cooperated with more than a dozen companies to launch online property sale activities on JD.com and have achieved considerable results.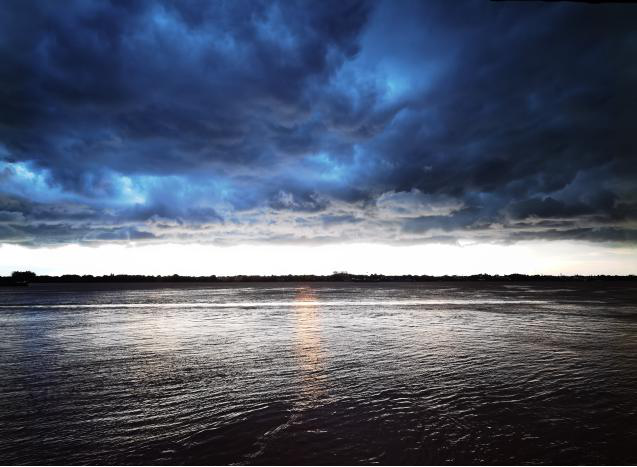 What kind of architecture can survive the test of time?
In the busy rhythm of modern cities, what kind of "poetry" do people need to bring restless daily life back to peace?
When the quality is refined to a level beyond your imagination, what kind of surprises will it present?
These are questions La Vista One delivers on.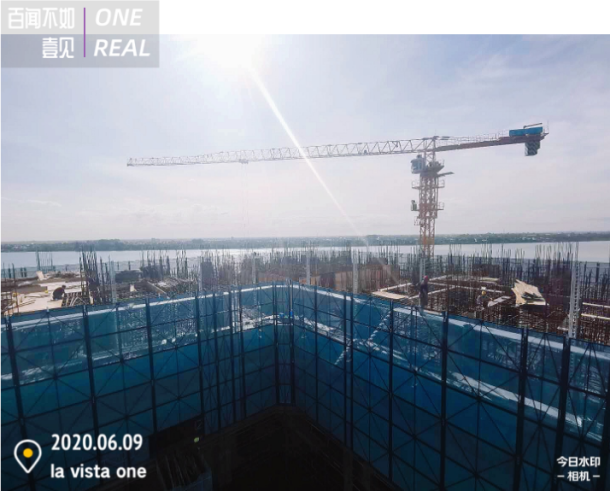 In 2020, the areas of Phnom Penh along the Mekong River saw much prosperity. La Vista One will open up a new waterfront lifestyle on the Mekong River with a 41-story double V pattern high-end luxury building, with 48-127 square meters of waterfront living space. Large-scale private leisure clubs gather the world's elites from various industries. With a 1.8m wide-view balcony and a 270° extreme view of the landscape, you can savor the sight of the prosperous city from a distance and enjoy Chbar Ampov's peaceful green scenery up close.

Engineering
Architecture is about scaling. From a blueprint to a state of beauty, La Vista one is carved in time and settled in the years.
Facing the unusual 2020, La Vista One implemented health measures on the project construction site to ensure worker health and continue the project as intended. The site was equipped with infrared thermometers at the gates, and staff regularly carried out temperature detection of all customers and employees who came and went into the area. Engineers and construction workers have overcome the difficulties caused by the epidemic, working day and night, building bricks and tiles with tireless effort, and watering plants and trees with much hope their work will one day pay off.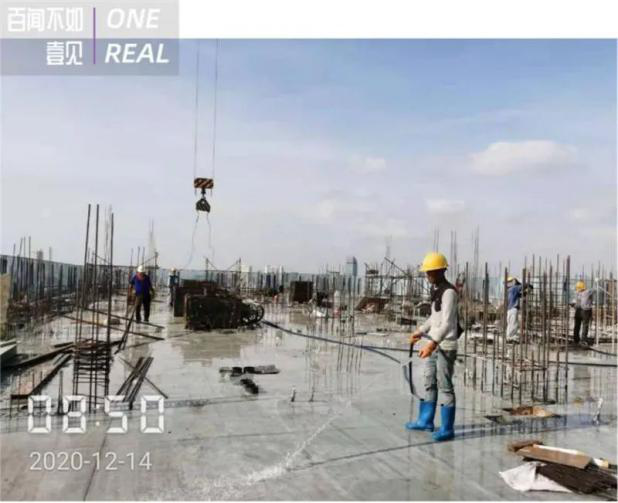 At present, building A of the La Vista one project has completed the binding of 22-story beam slab reinforcement, and concrete pouring is about to begin; building B is under construction of 23-story floor slab support.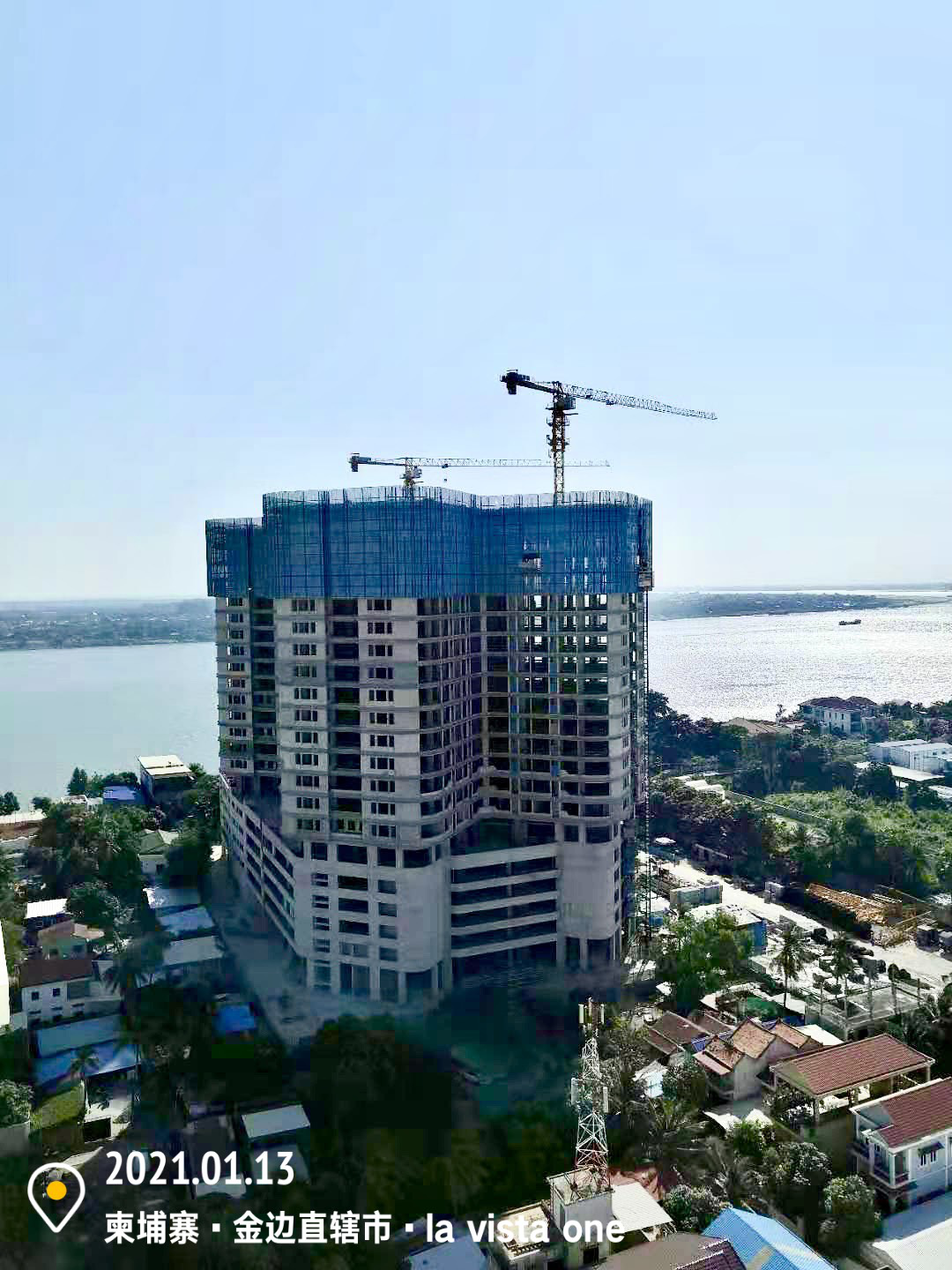 Hope is an invincible value, especially if it's looking forward to better days. La Vista one is moving steadily towards what you are looking forward to. Please be patient and wait for the delivery at the end of the year.
Charity
The gleam of the candle fire can also stir up the atrium, trickle-down, and eventually merge into the sea. "We benefit from society and we must work hard to give back to society", this is the philosophy that La Vista One advocates.
At the beginning of the new year of 2020, La Vista One launched the "Love Khmer, Love in Amethyst" charity activity, donating donations and daily needs to charitable organizations such as the Cambodian Khunthaphua Children's Hospital and the Cambodian Red Cross. The materials are used to care for children with special needs in Cambodia and ultimately give back to the people of Cambodia.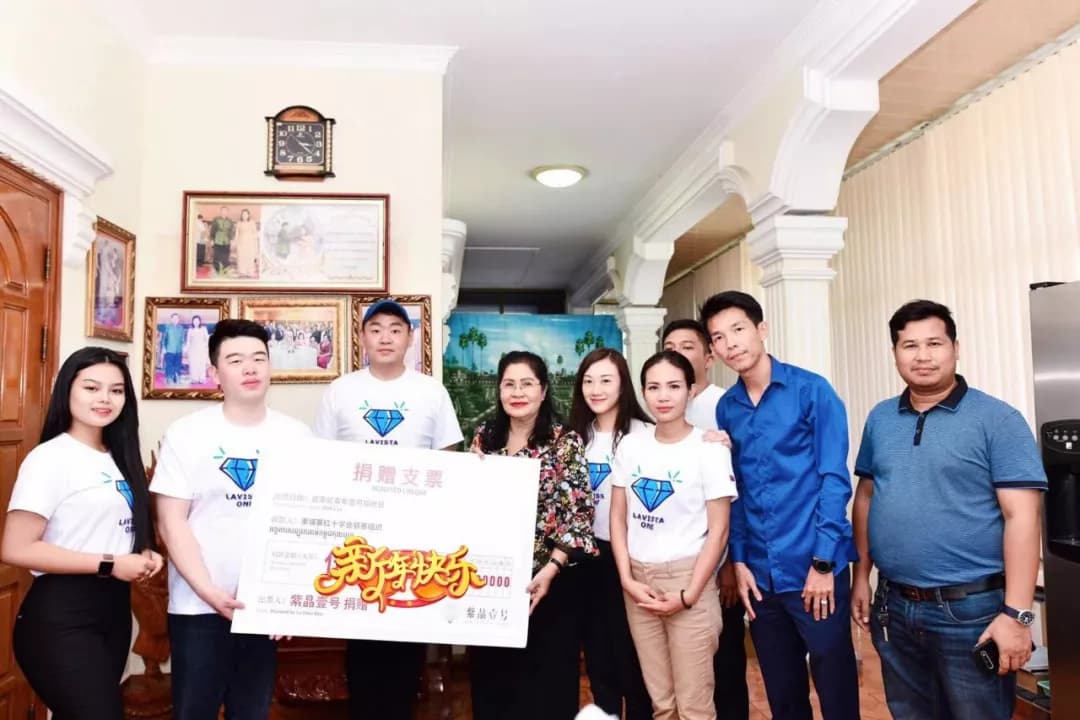 In June 2020, during the height of the global pandemic, La Vista One took "the name of epidemic love, good deeds of Khmer" as the public welfare theme, and brought masks, hand sanitizers, and other most urgently needed protective materials in hospitals like the Cambodian Khuntha Phah Children's Hospital, and offer a special warmth to the medical staff and patients here.
In October 2020, Cambodia was hit by typhoons, tropical depressions, and heavy rainfall for several days, and floods occurred in many provinces and cities. At 10 am on the 22nd, Mr. Zhao Haosheng, Executive Deputy General Manager of the company affiliated with La Vista One project, Ms. Ye Xin, Director of Marketing, and leaders of various departments of the company walked into the Cambodian Red Cross to donate charity and relief supplies on behalf of all employees of the company. Overcome the difficulties with the Cambodian people.
With the power of enterprises, we will transmit positive social energy and contribute to the building of a better Cambodia.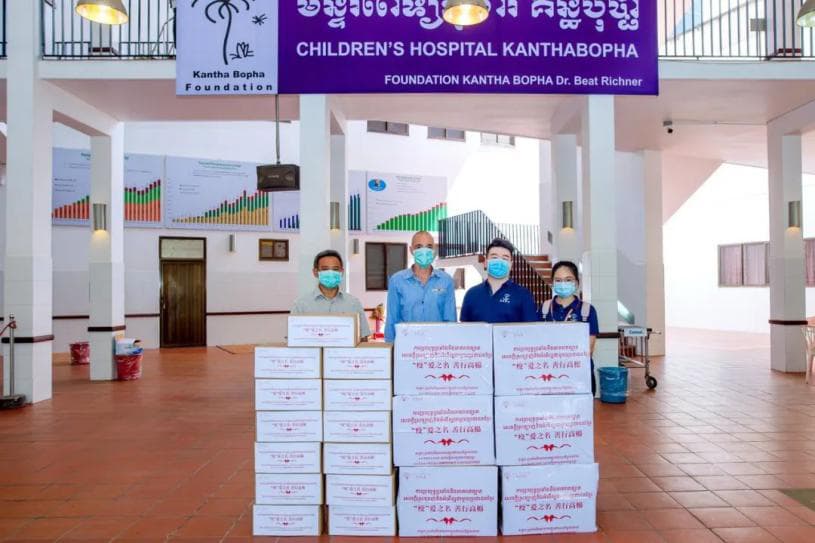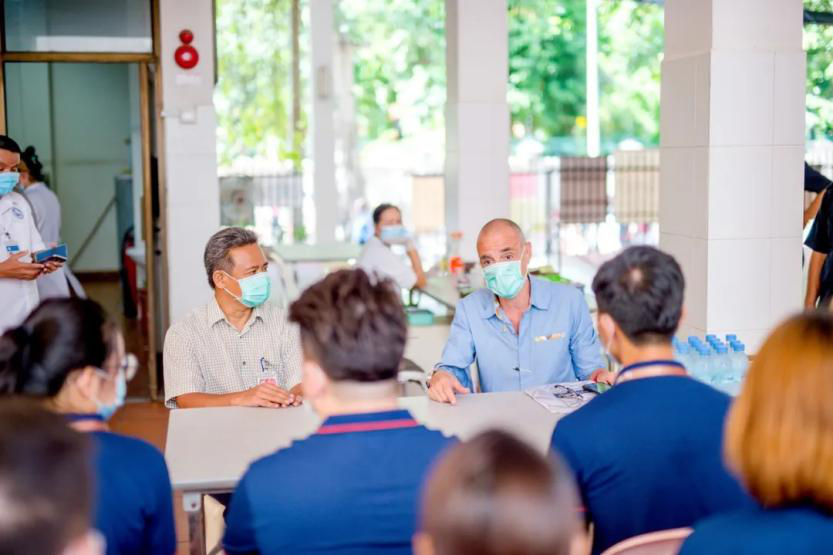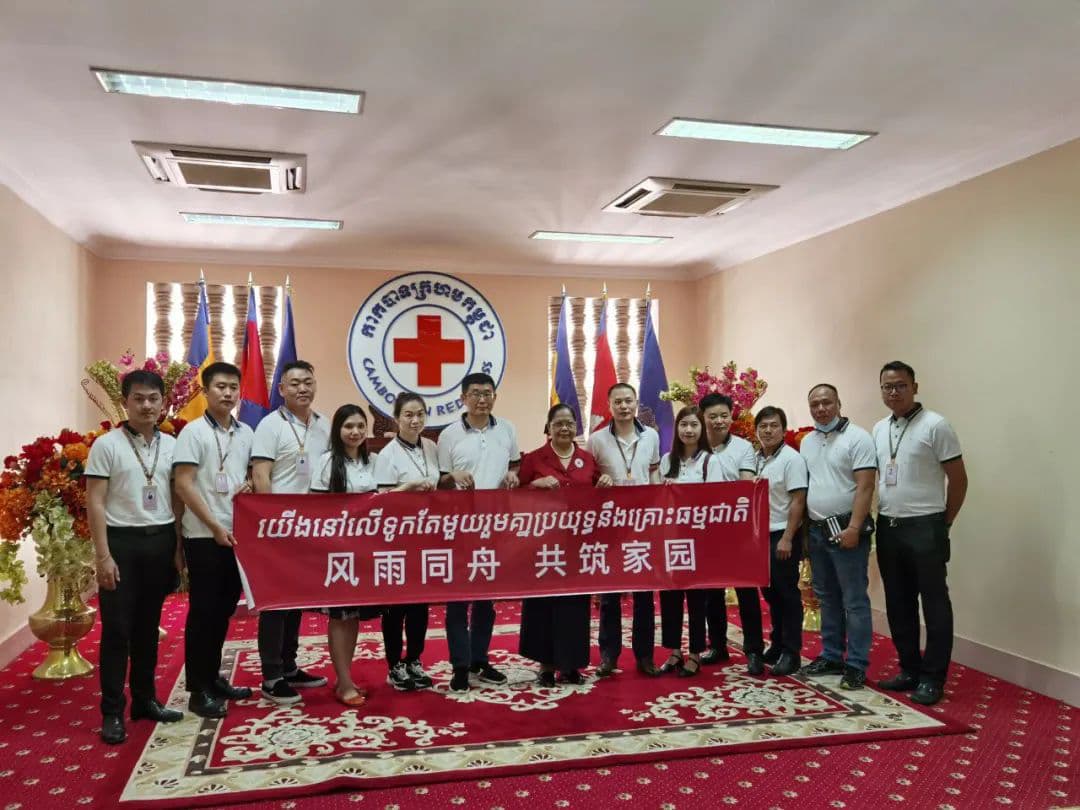 La Vista One
Time is endless in its silence
Time gives people a measure of possibilities
The journey towads the future is like the stars and the sea, shining brightly
More so in this hopeful year of 2021
La Vista one will continue to coexist with the city and create more exciting avenues for its people
First choice for investment in Phnom Penh
La Vista One One is located at the intersection of the Mekong and Tonle Sap Rivers in the Shuijinghua District of Phnom Penh. The entire project is planned and constructed with a 41-story, 140-meter-high Art Deco twin tower.
Surrounding facilities: 2023 Southeast Asia Games Hall, Li Yongfa Satellite City, OCIC Water Jinghua Satellite City, World-Class Convention, and Exhibition Center, New Municipal Business Center, Phnom Penh Garden City 18-hole Golf Club, Asia's largest water park, Safari Zoo, Dinosaur Theme Park, Phnom Penh largest Lucky supermarket, Soka Hotel, Wankelong.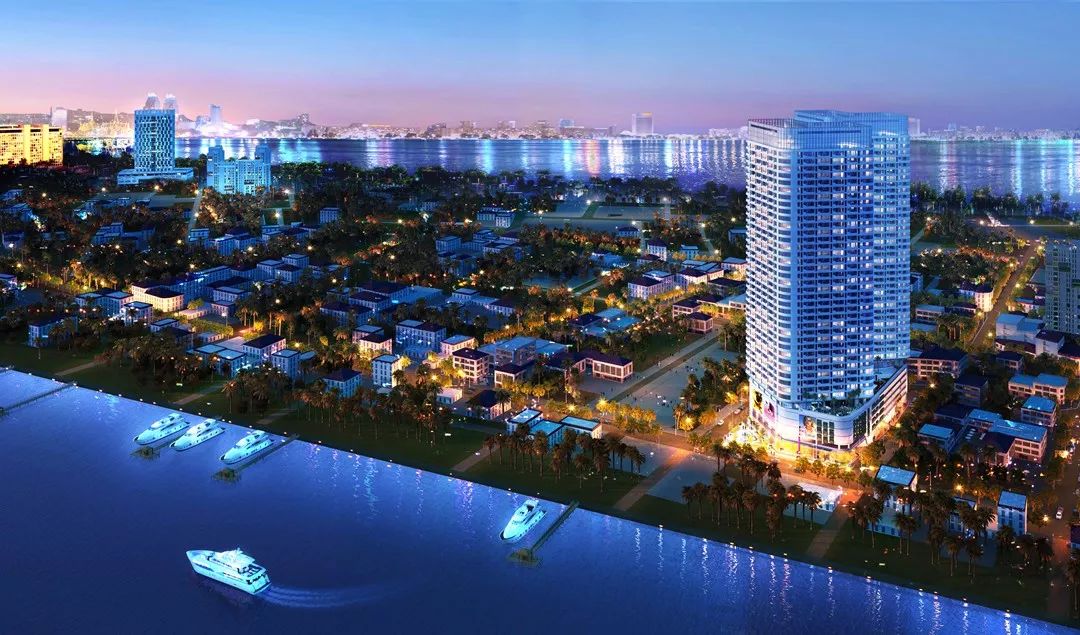 Educational resources: Shuijinghua Primary School (Secondary School), Prince Xie Xin Middle School, Norton University, Cambodian Polytechnic University, APF International School.
Medical facilities: Sunrise Hospital in Japan.
Project supporting facilities: infinity swimming pool, global restaurant, sky bar, pick up cafe, executive lounge, sky garden living room, panoramic gym, spa, children's playground, hotel butler service, etc. Layout design: one-bedroom with crystal, two-bedroom with a wide view, three-bedroom luxury and elegant, 48-127 square meters of smart crystal space, multiple choices, suitable for both residential and investment purposes.