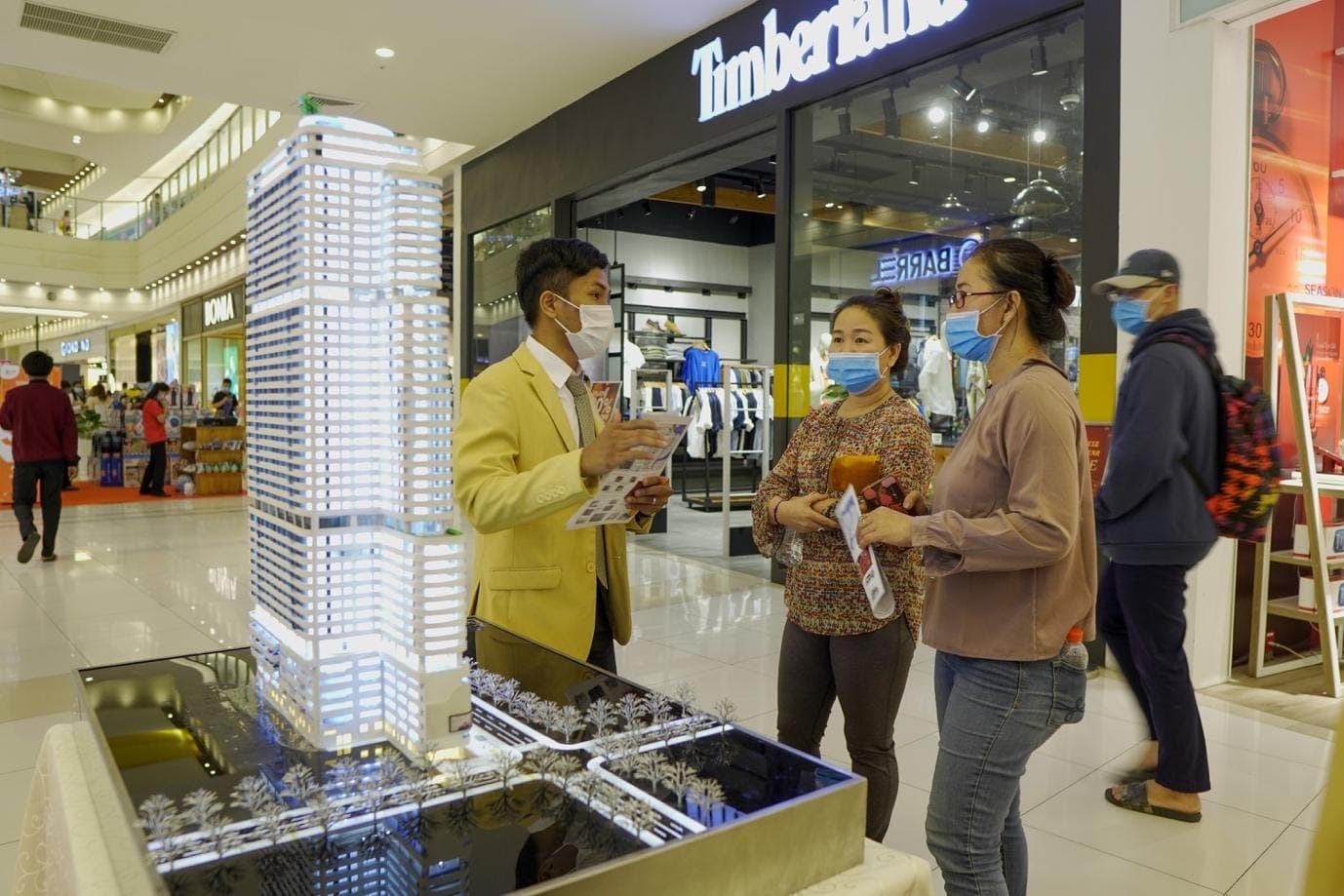 On 6th and 7th February, Le Condé BKK1 is very privileged to be the first real estate company to host a property exhibition in AEON I, one of the most popular shopping malls in Phnom Penh.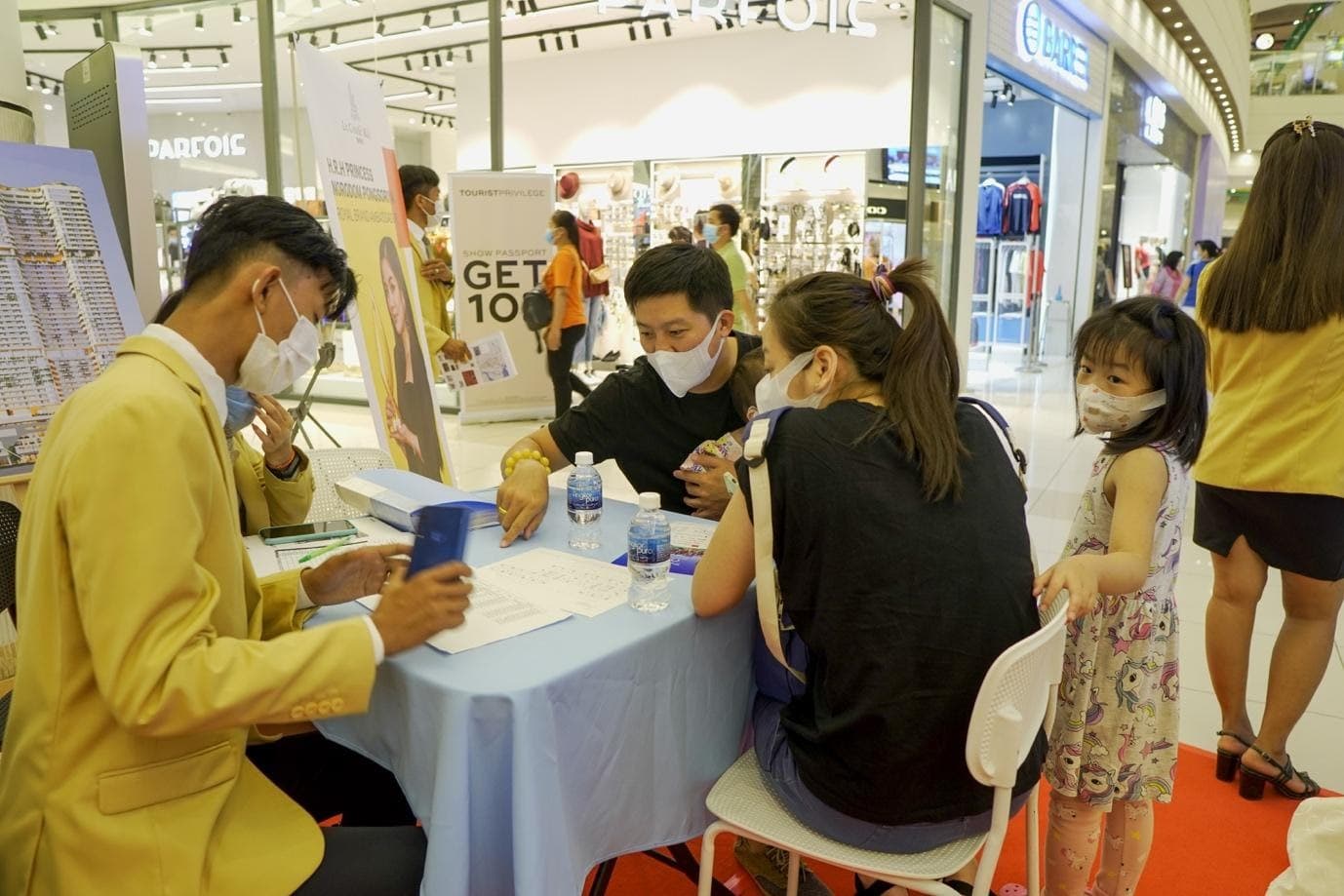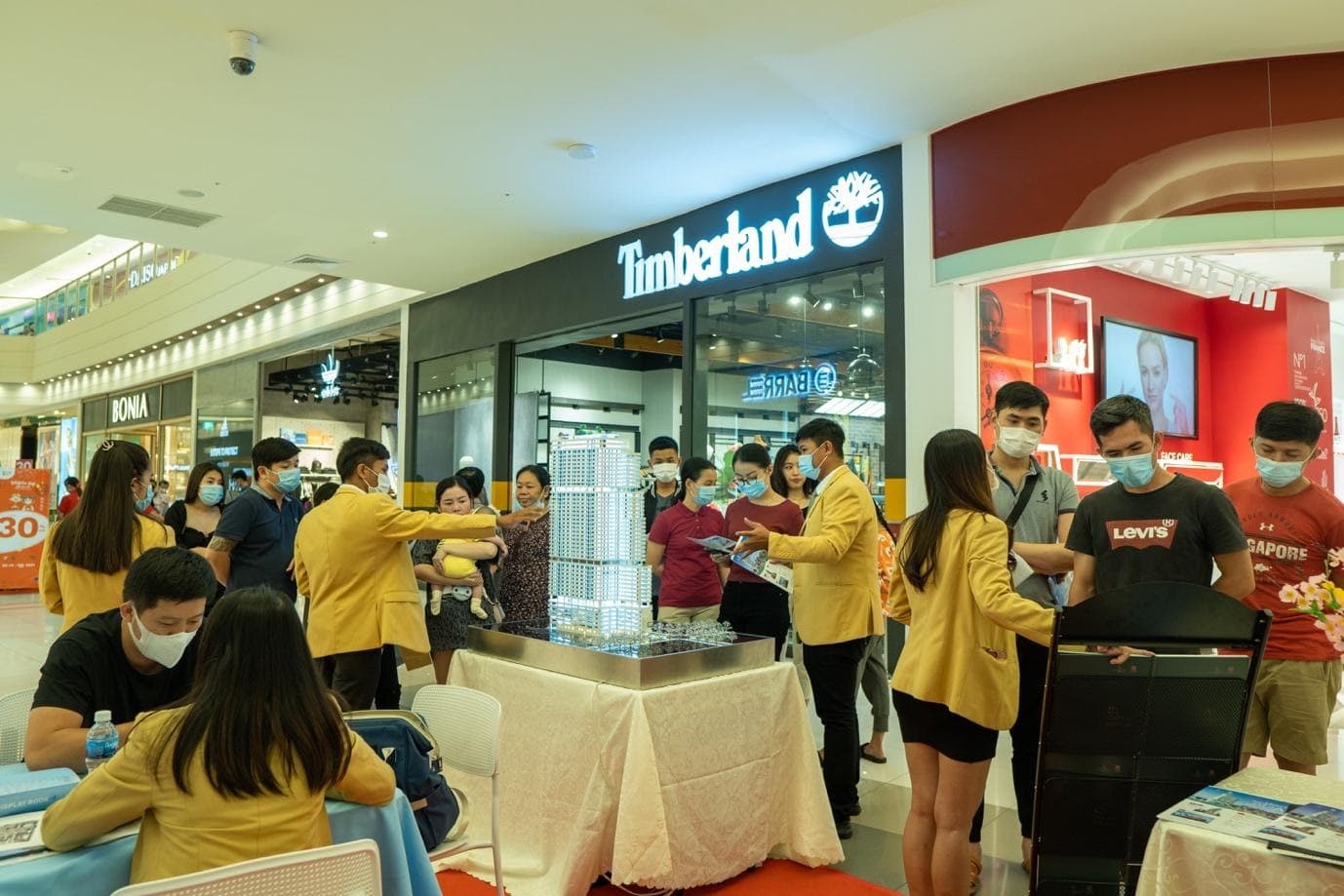 Le Condé BKK1 is a popular project in Phnom Penh with outstanding sales records amidst a tough economic environment due to COVID-19. Its sales record has shown that it is a project that well received by the market.
The property expo proudly presents that Le Condé BKK1 is built to fulfill the local customer's satisfaction and needs; 84% of Le Condé owners are local Cambodians.
All these achieved results indicate the developer's thoughtful consideration of the actual needs of the local market for future development in residential property.
Situated in the highly popular location of "BKK1 district" the heart of Phnom Penh Capital – well known as a highly urban residential area in the capital, surrounded by the 4 main boulevards, 29 embassies, 50+ NGOs, and 36 international banks. It's equally known as the culinary hub with all big café brands, various restaurants, boutiques, and fashion stores at all levels. 
International franchise and luxury brands also dot the areaBKK1.
To build this new landmark in the heart of the capital, Le Conde's developers carefully studied the housing trends of Phnom Penh residents with countless discussions and studies.
Le Condé BKK1 offers priceless value for a comfortable and luxurious lifestyle.
With great location – BKK1
The first smart community in Cambodia
Revolutionary amenities:

Boutique reading space
Sky jogging track
Children's Play Paradise (800sqm)
Immersive Sky Garden (1000sqm) 
Rooftop Sky Bar and Infinity Pool

Property Management – Japanese Standard – HOPETREE
Multi-Awarded Project by PropertyGuru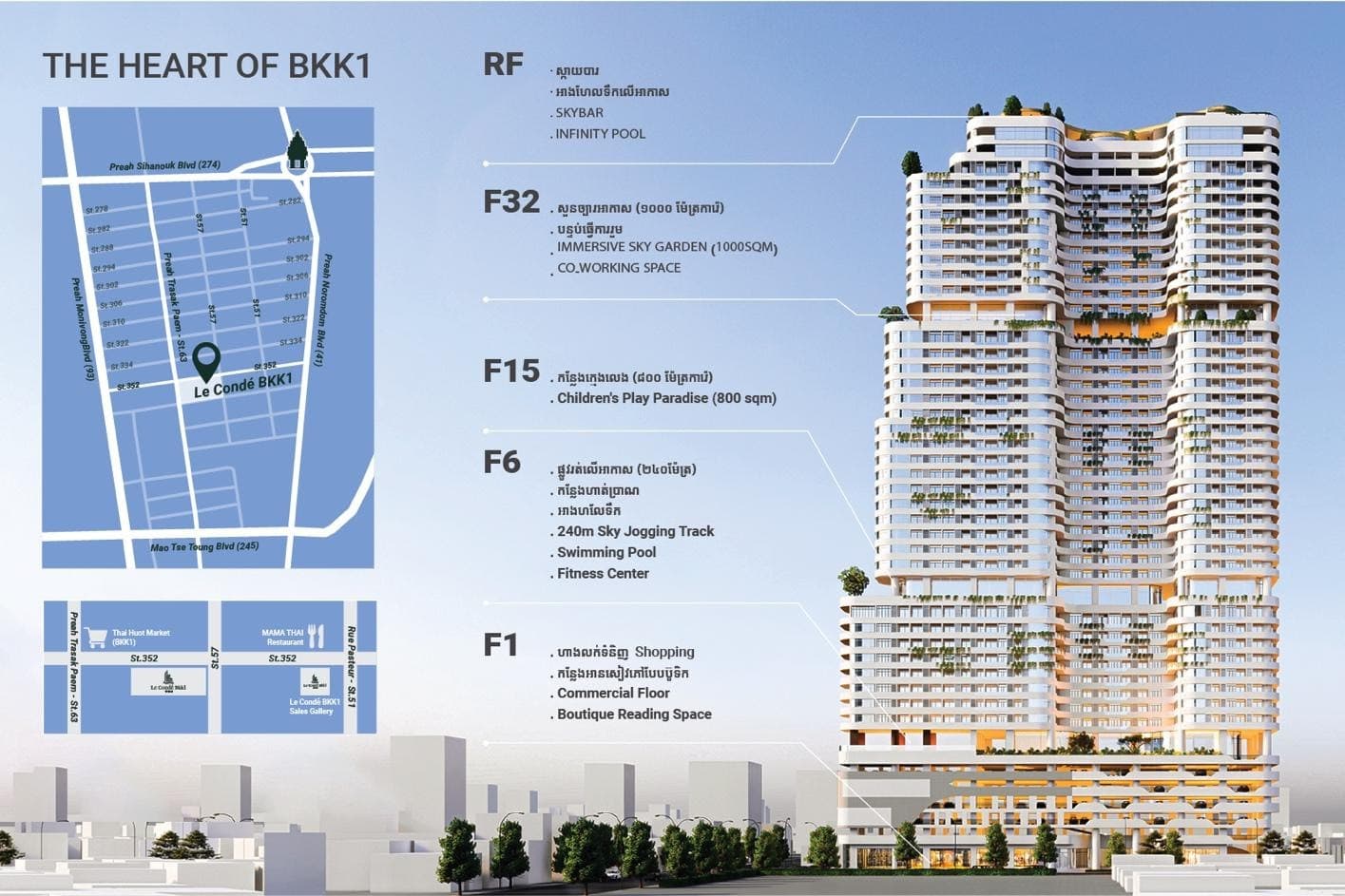 In Sep 2020, Le Condé BKK1 was nominated in all Best Serviced Apartment category awards by PropertyGuru Cambodia Property Awards:
Winner: The Best Serviced Apartment Interior Design
Highly Commended: Best Serviced Apartment Development
Highly Commended: Best Serviced Apartment Architectural Design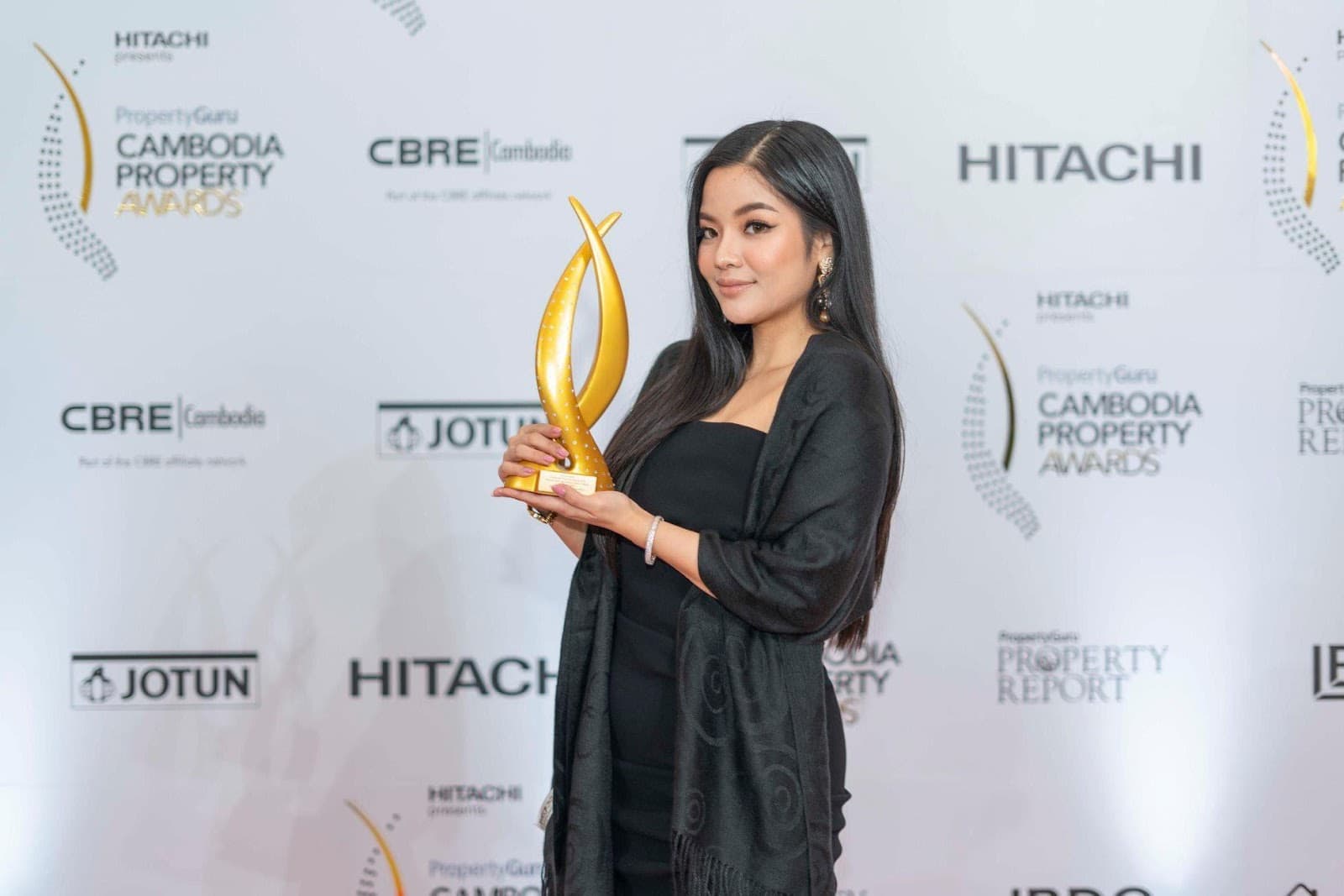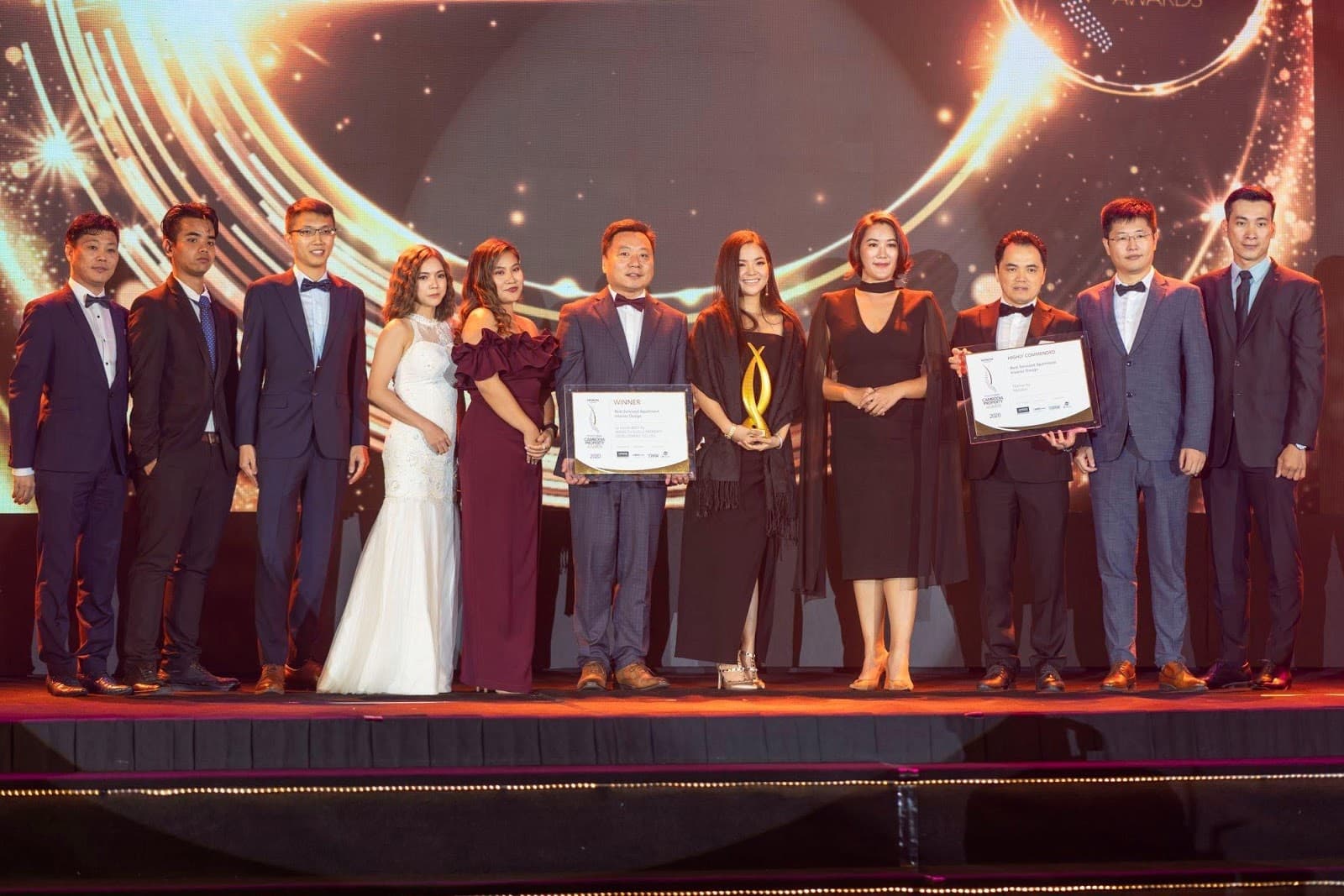 Since entering Cambodia market, Le Condé BKK1 has been admired by many people, agents locally and internationally, especially our project is accepted well recognition from royal families of Cambodia and we are very honored to have HRH Princess Norodom Soriya to be our Royal Brand Ambassador.