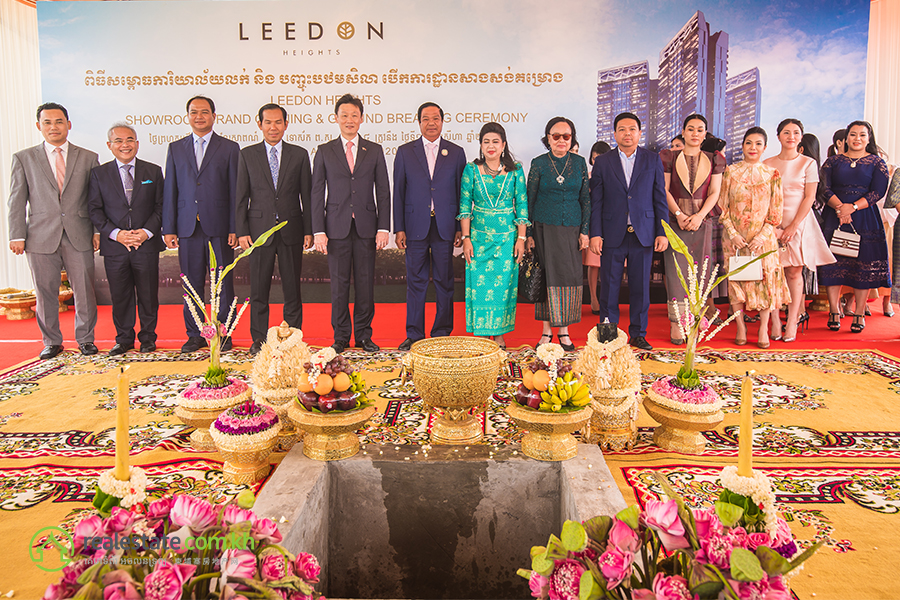 Leedon Heights Condominium opened their show room and sales office at its official groundbreaking ceremony. The event was graced by His Excellency, General Kun Kim, Senior Minister and vice president and General Secretary of Cambodia Veteran Association, Her Excellency Koeung Chandy, His Excellency Michael Tan, Singapore Ambassador to Cambodia, His Excellency Gnoun Pharaoth Vice Governor of Phnom Penh City and His Excellency Kim Rithy, Vice Governor of Kandal Province.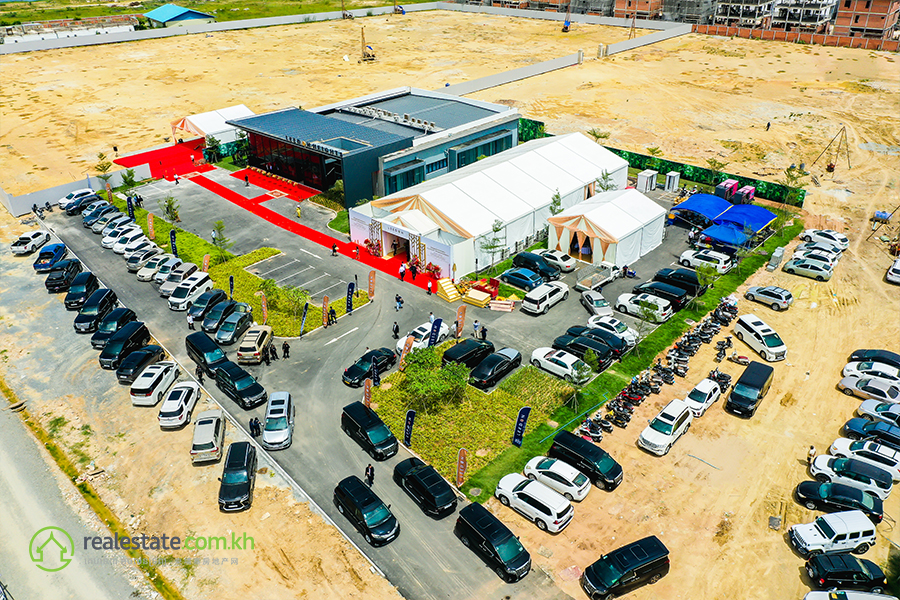 Leedon Heights Condominium project is situated in the district of Sen Sok, right here in the heart of Phnom Penh. It will be built over an area of 1.5 hectares and it comprises of 4 towers with 36 floors each. The condominium is also situated conveniently with AEON Mall Sen Sok, International schools, Sen Sok Premium Centre, Makro Market, Water parks, Grand Phnom Penh Golf Club, and many more amenities in its surrounding.
To celebrate its launch, buyers will be offered a celebratory discount of up to 8% and additional vouchers for the purchase of furniture. During the launch, there is also a lucky draw for visitors, with great prizes to be won.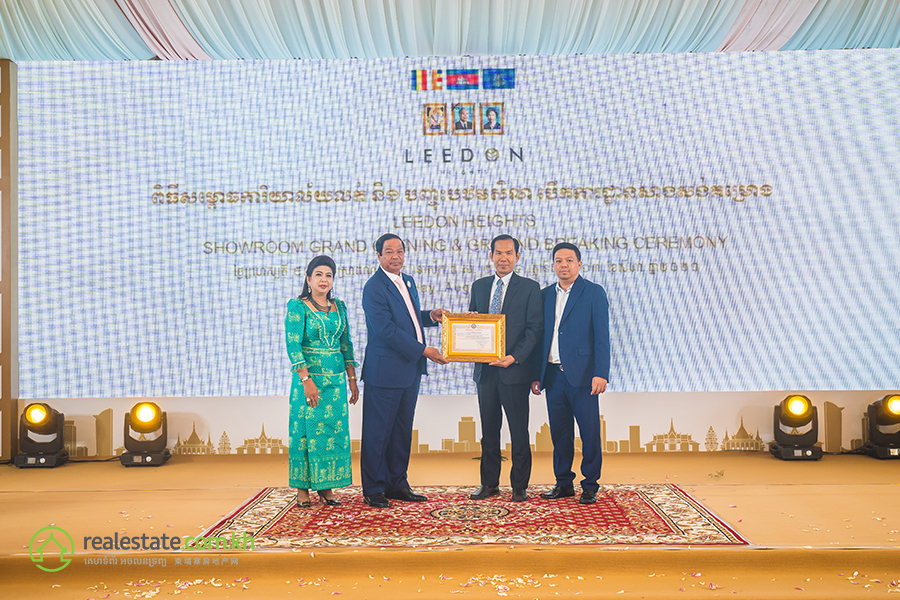 The developer LEEDON HEIGHTS CO., LTD. will be donating 10 houses, worth up to 30,000 US dollars, to the Cambodia Veteran Association, as part of its humanitarian efforts in Cambodia.
In the recent press conference, Mr Horng Pheap, Managing Director and shareholder, Mr Nguon Chhayleang, Head of Developer Sales Team and Ms Ann Sothida, Managing Director of CBRE Cambodia, the Sole Marketing Agency of Leedon Heights highlighted:
This condominium is a joint venture between a Cambodian, Singaporean and Taiwanese corporation with many years of experience in delivering high quality residential and commercial developments in Cambodia.
The condominium offers first class facilities within the condominium grounds, like commercial spaces for retail outlets, café, mini-mart, sporting facilities like swimming pools and fitness centres and even a planned integrated child-care centre.
The apartments range from studio apartments to 3 bedrooms apartments, and it caters to young couples who are looking to start their family to multi-generation families.
The project, will be built with the highest standards in build quality and stringent fire safety protocol.
A flexible payment scheme is also offered to the buyers and indicative prices starts from USD 1,700 per square metre.