---
Obviously the construction industry is booming alongside the recent explosion of high rise apartment and condominium projects taking place across Cambodia. However, this recent surge in development is also benefiting some lesser known industries, those of which are working toward improving the end quality of these development projects for both buyers and sellers.

Some products proving hugely popular to the latest new developments in Cambodia are onsite gyms, health and fitness amenities. A rise in these additional features in new developments nationwide reflects international consumer trends appearing in the Kingdom as they never have before.
Speaking with Simon Rapoport, Country Manager of Seara, official importer of Life Fitness exercise equipment in Cambodia and full package gym design and installation professionals, we discover what is fueling this surge in demand for high end amenities within new development projects.
"When we install the gym, we add value to the project immediately," remarks Rapoport, "and we help to maintain trust between the developer and prospective real estate buyers."
As many new developments are being presold before their construction in Cambodia, the end buyer is instilling a lot of trust in the developer to provide all features promised when the apartment, condo or serviced unit finally becomes available for new tenants.  Tales of missing features when the development is finally ready for occupancy are rife throughout the industry – for instance, gym space provided as according to the presale project specifications, but no equipment to be seen at the final launch, or much cheaper branded equipment than first promised; previously touted roof top pools that are cut in final budget considerations; and the arrival of new management of serviced condos and apartments that don't hesitate to ignore earlier promises of products and services once the project welcomes its new tenants.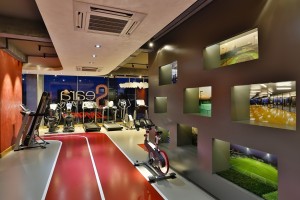 For this reason, says Rapoport, "the developers we work with increasingly want to see the gym constructed and fitted as soon as possible." The reason being, "if the potential buyer comes to view the project mid construction, and the gym on the fifth floor has already been fully fitted with international standard equipment, even while the rest of the building remains a work in progress, the buyer has already witnessed the developer fulfilling promises within the presale specs."
Building a gym or sports facility first is an exercise in building one's credibility in the market:
"They're saying, 'Count on us – We said we will provide a world class gym, and look, here it is!'" remarks Rapoport. New developers are promising leading brands, such as the Life Fitness equipment that Seara Sports fit and maintain, and they want to prove this to new unit buyers who are voting with their feet across Phnom Penh. Sharon Liew, from Huttons CPL, notes that this credibility gap is caused by a lack of enforcement in the advertising legislation for false advertising surrounding the Cambodian property market: "In Cambodia, real estate marketers are free to misrepresent the development to purchasers without any legal repercussions. In Singapore and Malaysia though, for example, showroom units used to sell the development before it is completed must be exactly the same specifications and dimensions as the completed unit. If not, the buyer has a legal right to challenge the agreement and potentially void their purchase agreement." In the meantime, Sharon recommends buying from developers who include building and unit specifications as well as facilities included in the Sales and Purchase Agreement.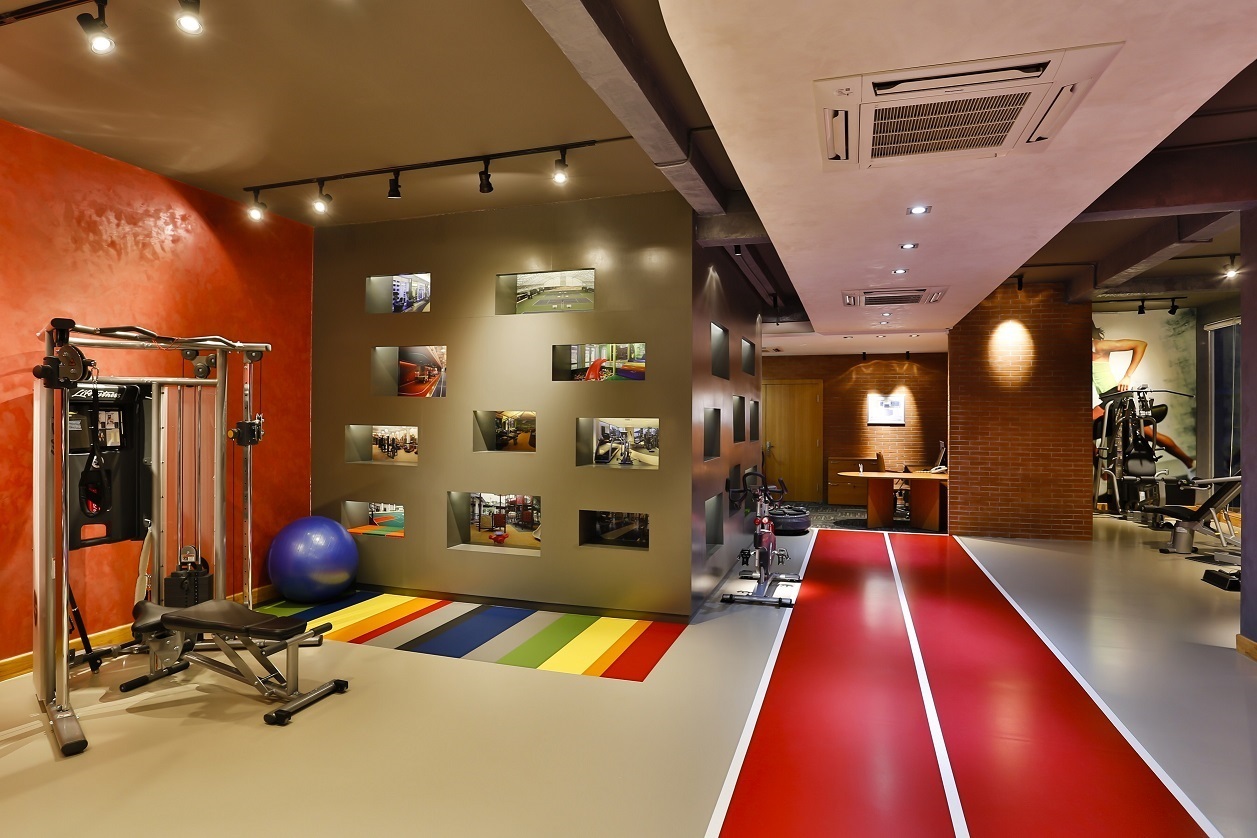 Demand for health and fitness products within new developments also marks a clear conceptual desire for many home and investment buyers looking to move to modern home complexes throughout Cambodia.
"Those who are buying units in these new developments are not simply looking to buy a home," believes Rapoport, "they are buying a lifestyle." "It's all about health," says Rapoport, and this concept is becoming cemented in the mindsets of consumers throughout Asia, and increasingly Cambodia. When new buyers see an apartment block that offers an onsite health and fitness center, they see the chance to purchase a better life – one in which daily fitness is guaranteed and doesn't require navigating the congested inner-city." For the same reason, new project buyers also desire other inclusive amenities such as cafes, restaurants, communal areas, sports facilities and onsite events. Sam Kiers, from Elevated Realty, notes that many development administrations only allow access to gym and health facilities to fulltime residents of that particular property.  However, a few condominium developments are less strict on these policies and open onsite gyms to family, friends and acquaintances of their occupants. Kiers supports this later trend as it represents an ongoing tool for developers and agents to introduce potential clientele to the building in a positive light.  The traffic an open-gym policy generally includes the type of potential clientele that the developer is seeking – relatively affluent, mobile and clearly interested in the fitness facilities the development has to offer. "Developing sustained interest in any new development is becoming more and more important with the condominium influx," notes Kiers. And it is not just international developers seeking these features, says Rapoport, who has witnessed a surge in local developers wishing to integrate gyms, sports grounds, pools, and steam and sauna facilities within their new projects.
Throughout the market, quality is in demand. And quality does not limit itself to the building alone, suggests Rapoport – "It is intimately connected with the quality of life a new development can conceptually represent."