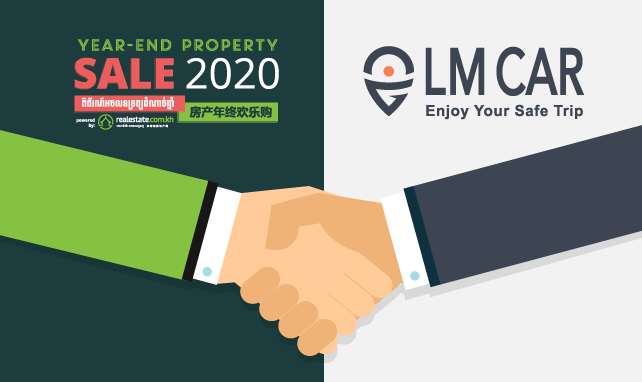 Realestate.com.kh is proud to announce that LM Cars, a taxi-car app in Cambodia, is joining the Year-End Property Sale 2020 as a major sponsor! LM Cars is a new taxi-car app in Cambodia focusing on high-end consumers.
LM Car is operating under the brand Le Majestic, a company specializing in high-end hospitality, travel management, and mobile payments.
LM Car put a great deal of emphasis on a good experience by ensuring the safety and comfort of passengers. It has so far served over 150,000 users and currently enjoys the best travel service experience and highest safety rating in Cambodia. LM Cars operates on a 24/7 basis shifting between its 80 brand-new vehicles - all owned by the company to ensure its quality standards.
Its array of available cars are all carefully selected: Ford Wingbo, Hyundai H1, and Toyota Alphard. Luxury choices are also available such as Bentley or Rolls-Royce - allowing all users the chance to enjoy the ultimate riding experience from these world-class cars!
Costs on the user are all transparent on the app, and compared to other applications, any coupons you may have can easily be applied to the right destinations!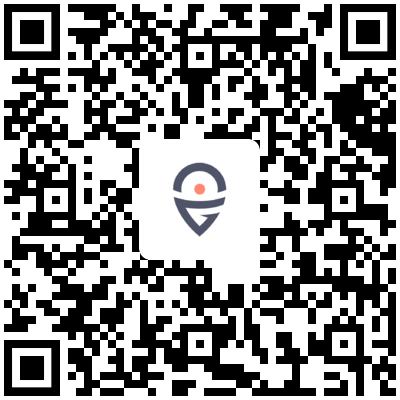 LM Car has a roster of 120 full-time drivers. All drivers are screened before being hired, this includes verifying their driver's license. New drivers receive additional training in driving, LM car standard operating procedures, and of course, good etiquette toward riders.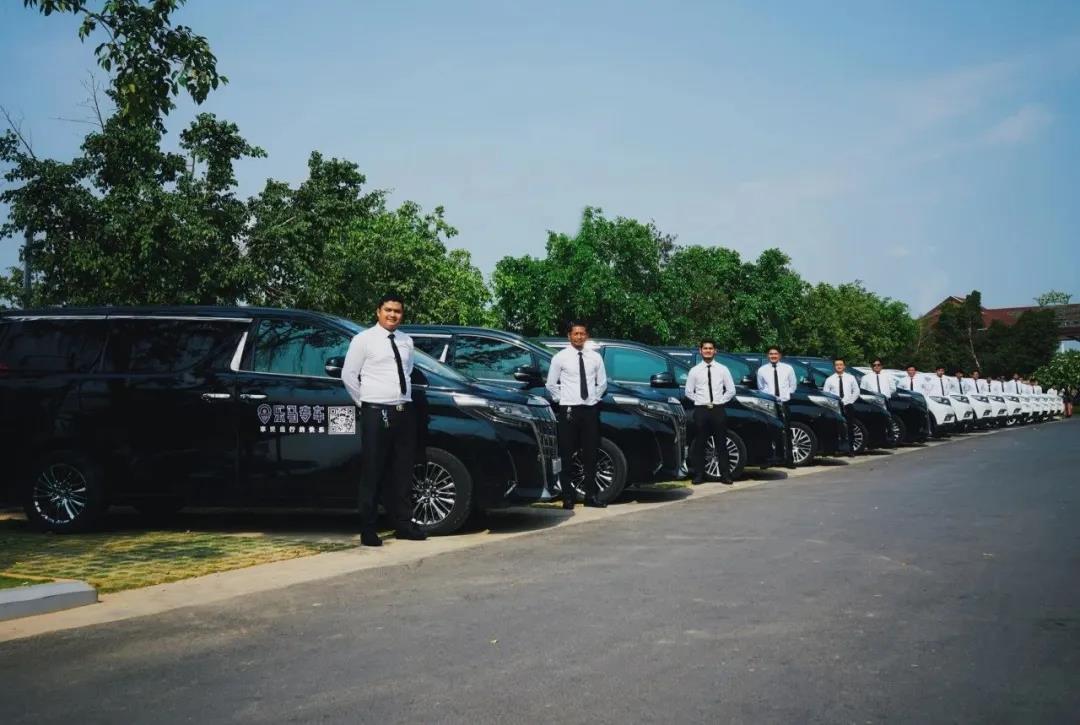 While travel apps are growing more commonplace in Cambodia, LM Car sets itself apart from the competition with its sense of service commitments that guarantee the safety and comfort of riders. For example, a twice-a-day cleaning (and disinfecting) routine is applied for all vehicles. Each vehicle is equipped with tissues, charging cables, bottled water, and umbrellas to ensure a comfortable ride, no matter the weather.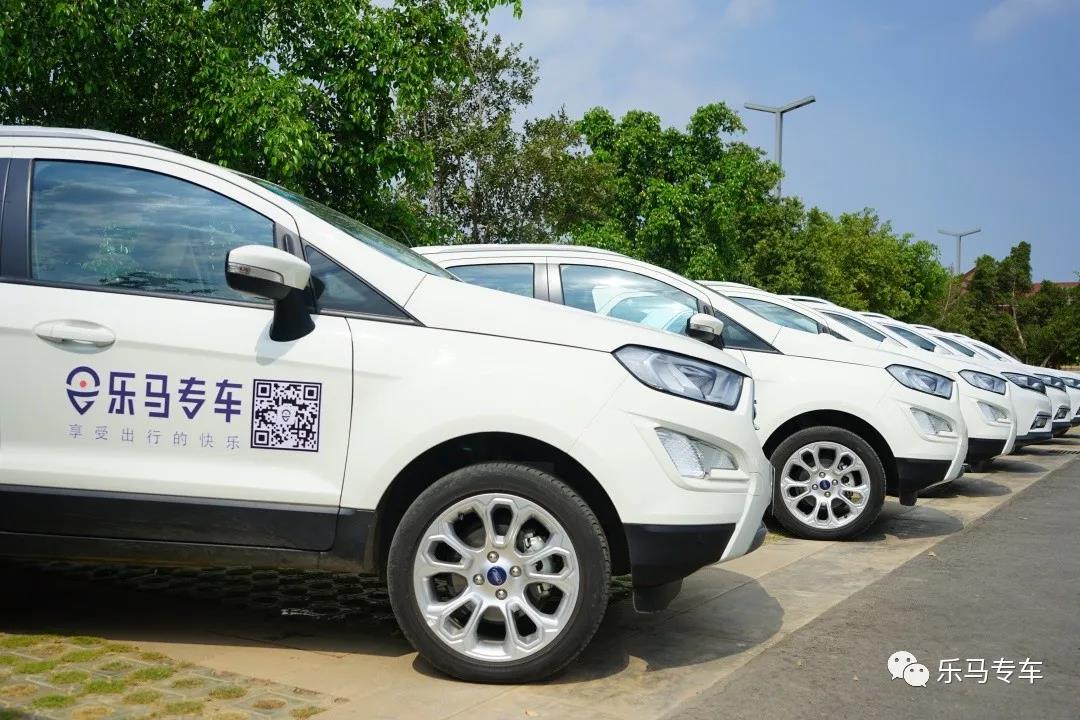 It's worth mentioning that cars are all remotely monitored by a background security specialist. Any problems with the vehicle are immediately transmitted to LM Cars for quick action. Software installed in each vehicle has a built-in one-key alarm button for emergency situations.
LM Car adopts a competitive pricing strategy that challenges other established platforms - something that has made the app a must-have for both Cambodians and expats in the Kingdom. LM Car plans to extend its quality assurances to other services as well. For instance, they launched a quick delivery service available in Phnom Penh. This expansion, according to LM Car, is only the initial step in offering an even fuller range of services in Cambodia.
It's no wonder then LM Cars, despite being a newcomer to the Cambodian market, has swiftly occupied a market segment looking for quality services ensured by their service commitments.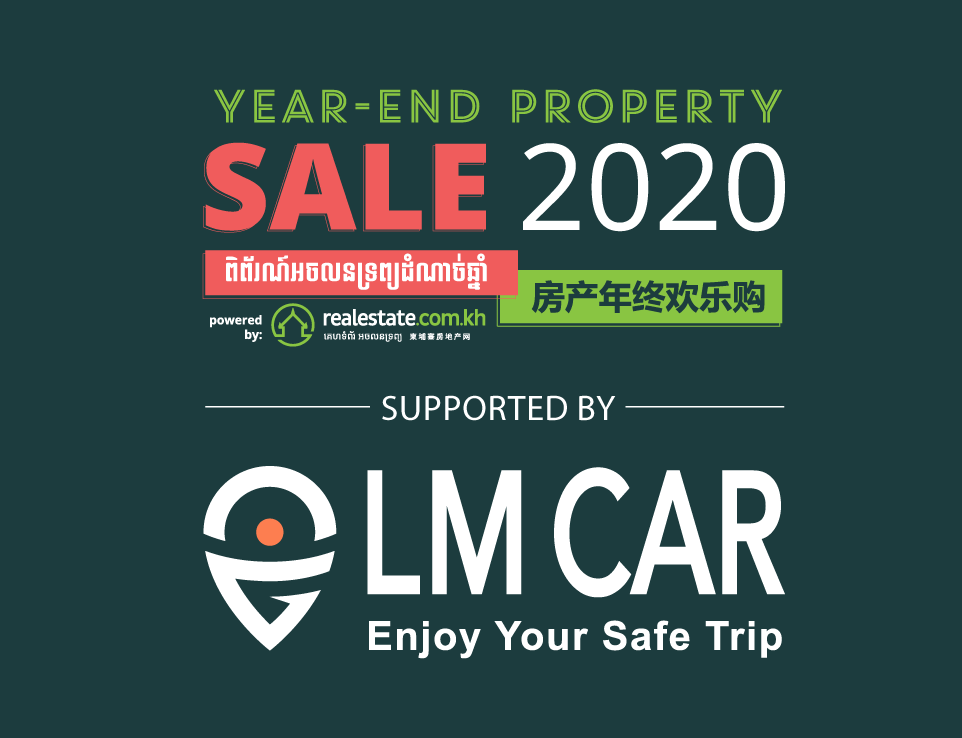 LM Car's participation in Realestate.com.kh's Year-End Property Sale 2020 is born out of the common goal of both companies to address the needs of Cambodia's growing consumer market. Phnom Penh itself is seeing a growth in residential demand and a similar need for quality transportation services.  With LM Car and Realestate.com.kh working together, much of Cambodia's new breed of consumers will find something to look forward to in the near future.
On Nov 27-28, 2020, users will get exclusive benefits from LM Cars when they go to the Year-End Property Sale 2020 in the Premier Center Sen Sok!
The Year-End Property Sale 2020 will feature Cambodia's latest consumer brands. Each one will offer exclusive introductory deals to attendees during the 2-day event. Realestate.com.kh sincerely thanks LM Car for its generous services allowing YEPS 2020 attendees to easily get to the Premier Center Sen Sok and get great deals on property and other consumer products!
Curious about the exclusive deals available during the Year-End Property Sale 2020? Sign-up as an attendee to find out more!
Year-End Property Sale 2020 attendee registration
The Year-End Property Sale 2020 is a $100,000 marketing campaign that seeks to feature over 60 brands! If you're a business looking to ride this massive marketing wave, you may register as an exhibitor below:
Year-End Property Sale 2020 exhibitor registration link
Or you may directly contact the following:
For all borey and plot land developers: 
Sumey Soun (Khmer/English)
mey.soun@realestate.com.kh
+855 77 241 285
For condominium and mixed-use developers:
Nin Kang (Chinese/Khmer)
nin.kang@realestate.com.kh
+855 78 637 323 / +855 93 552 305
For property developers and other interested exhibitors: 
James Whitehead (English)
james.whitehead@realestate.com.kh
+855 086 972 061