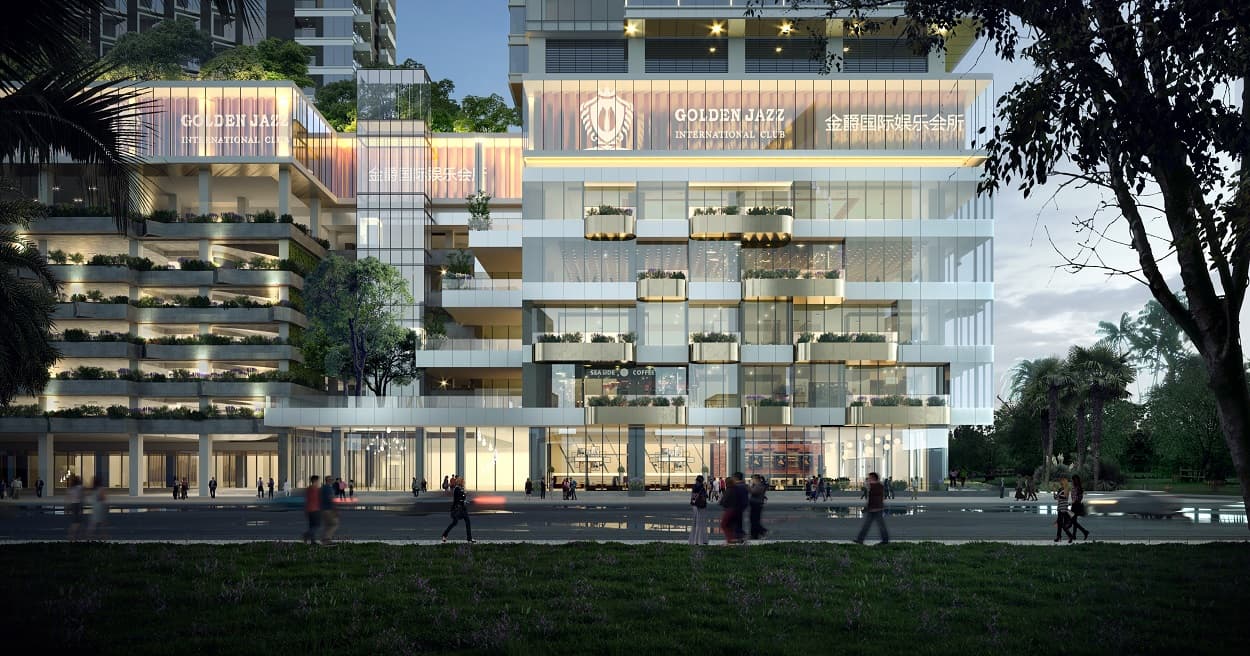 Prince Huan Yu Centre is a mixed-use development offering 49,000 sqm of office space come 2022. Supplied.
The shift towards development for the wider mid-tier market is spilling over into Phnom Penh's office sector.
In H2 2019, a total of 4 new office buildings were inaugurated which added more than 50,000 sqm of office NLA. Out of the 4, 3 are classified as Grade B while the remaining project is classified as Grade C, according to a report by Knight Frank Cambodia
According to the same report, the current overall supply for Grade B offices has now surpassed Grade A offices in Phnom Penh. The report indicates that, between 2020 and 2021, an additional 165,232 sqm NLA of office space is expected to be added into the current stock of 517,043 sqm NLA. Knight Frank indicates that 52% of this upcoming supply will be Mid-Tier whilst Grade A and C will comprise 18% and 30%, respectively.
However, that's not to say Grade A spaces will shrink in market share. Knight Frank's data suggests that recorded office developments within the short and medium-term composed mainly of Grade B projects. Upcoming Grade A developments, chief examples of which are the Prince Huan Yu Centre and the Prince Financial Tower, will contribute a combined 140,000 sqm NLA. The report suggests that post-2022, Grade A offices will overtake Grade B offerings by a difference of ~200,000 sqm NLA. Overall, by the end of 2022, Phnom Penh would have a cumulative 1,200,000 sqm NLA of office space stock.
Demand for office spaces continues to grow in parallel with incoming supply. Knight Frank suggests that despite this, the high supply will cause a subdued-to-negative effect on rental rates and office vacancies are expected to rise. Landlords will have to get creative in terms of pricing and other incentives to attract better quality tenants.
The office vacancies are attributed to shifting office preferences among SMEs and large multinationals. Traditional office spaces are slowly being passed over for more co-working and serviced offices. Knight Frank cites Alpha Tower as one traditional office building that ceased operations in 2018 to reconfigure and renovate its spaces. When it opened in 2019, it marketed itself as offering a wide range of options including traditional office setups, furnished office spaces, co-working spaces, and virtual offices.
At present, there are only 9 recorded co-working spaces/services offices in Phnom Penh's city centre; spread over 8,190 sqm NLA. This supply is forecasted to double in the next 3 years, according to the report.
Article by: