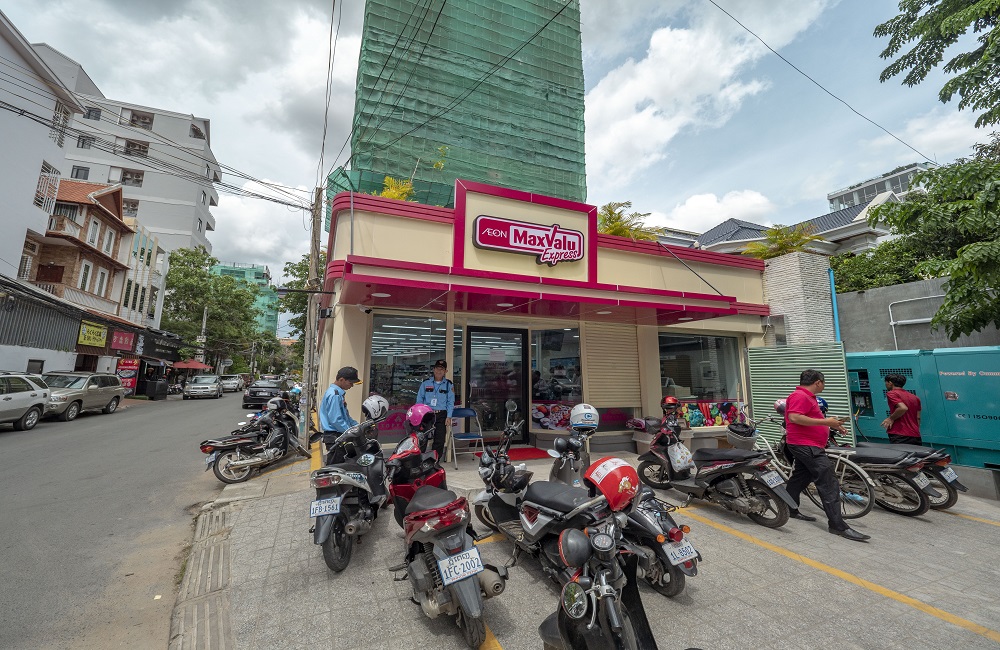 When Heng Sengly was hired as general manager of Park Café in 2014, he was ready to help grow the brand and boost its status in Cambodia. His strategy was simple: increase the number of outlets as the market grew in size.
Back then, Sengly reflected, Park Café had six branches and the Kingdom's food and beverage industry was much smaller than today.
There were plenty of affordable locations with high potential, he said. Bringing in new customers was the biggest challenge. Four years on, however, the sector has changed completely.
Now entering his fifth year as general manager, Sengly isn't worried about growing his customer base. His challenge now lies in finding good locations that will remain profitable.
"Food outlets, coffeeshops, and convenience stores have grown rapidly over the last three years and they are driving up real estate prices in Phnom Penh," he said, adding that Park Café is currently operating 15 stores and spends about $5,000 per month per location on rent.
"For the same location, we spend almost twice as much on rent as we did three years ago."
International brands come to Cambodia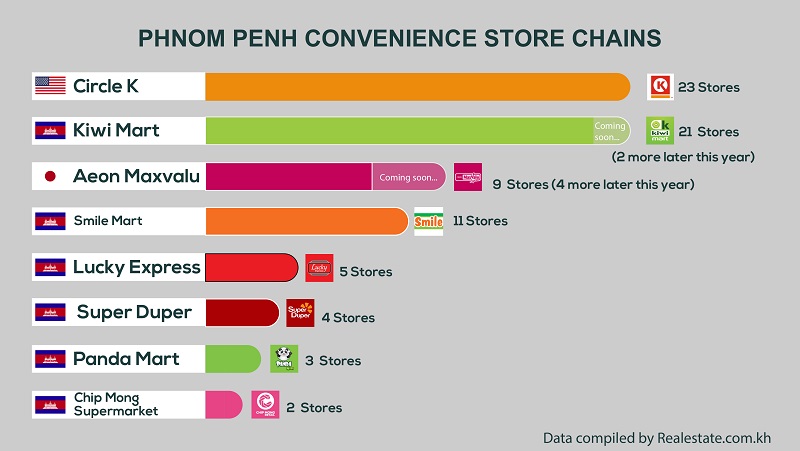 The Cambodia retail industry has emerged as one of the fastest-growing markets in the region. Indeed, international restaurant and convenience store chains have come to get a piece of the action.
Looking at coffee shops alone, industry insiders have estimated that there are more than 300 outlets in Phnom Penh, a city of under four million.
CBRE Leasing Manager Thyda Pov attested that the retail industry has been growing at an unprecedented rate. The entrance of international brands, she said, has caused demand to rise for premium locations.
"Currently, there is a shortage of space for standalone shops in commercial areas. Prime locations, such as the zone around Toul Kork's TK Avenue, are almost full," she said.
"In the future, many retailers may look to malls instead."
Convenience stores clamour for space
In addition to the number of food outlets and coffee shops, convenience stores are also vying for premium spaces in the capital's retail market.
Super Duper, a Western-styled 24-hour supermarket that first launched in early 2015, is now operating four stores.
US-based Circle K, meanwhile, officially launched Cambodia operations in February of last year. It now boasts 23 stores in the country.
Earlier this year, the Bangkok Post reported that Thailand's biggest mini-mart operator, CP All, is ready to bring the iconic 7-Eleven brand to Cambodia.
Aeon Maxvalu, a sister brand of the famed Aeon Mall, is today opening its ninth store today in BKK1, at the corner of streets 63 and 306.
Chey Ratana, Aeon Maxvalu's assistant manager of operations, said another four stores are set to open before the end of the year.
Ratana added that Cambodian consumer demands are changing. People are willing to spend extra to shop in a comfortable environment with air conditioning and top-quality goods, he said.
"We have experienced rental fees rising for our shop locations. This trend can present a challenge for reaching our long-term expansion goals," he said.
Not all brands are worrying about rising rental fees, however.
An executive at Super Duper, who asked not to be named, said that rental fees for standalone shops have increased only slightly in the last four years.
Rising competition, he said, is pushing smaller names out of the market.
"Some shops will close and we expect more location will be available in the future," he said.
"We hope rental fees will stay relatively stable over the coming years."
If you're interested in learning more about the development of Cambodia, download our Investment Guide 2019


Article by: