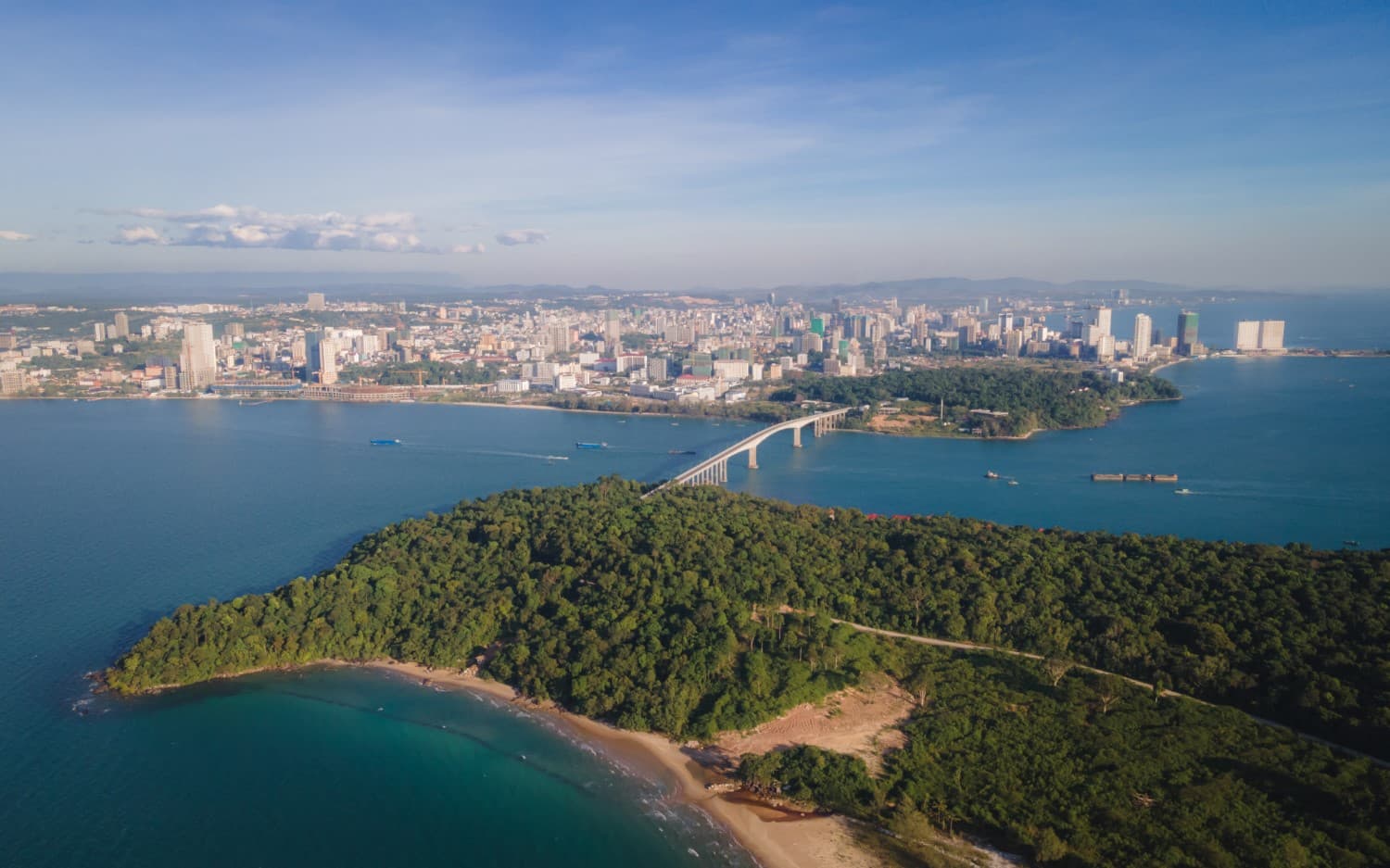 Morakot Island (Koh Puos), a scenic Cambodian island off the coast of Sihanoukville city, just a few short years ago, the wild and beautiful gulf coast serving as an exotic destination attracting adventurous vacationers, sport fishermen, and scuba divers from around the world. Today the area is destined to become the new "gold coast" location of Southeast Asia.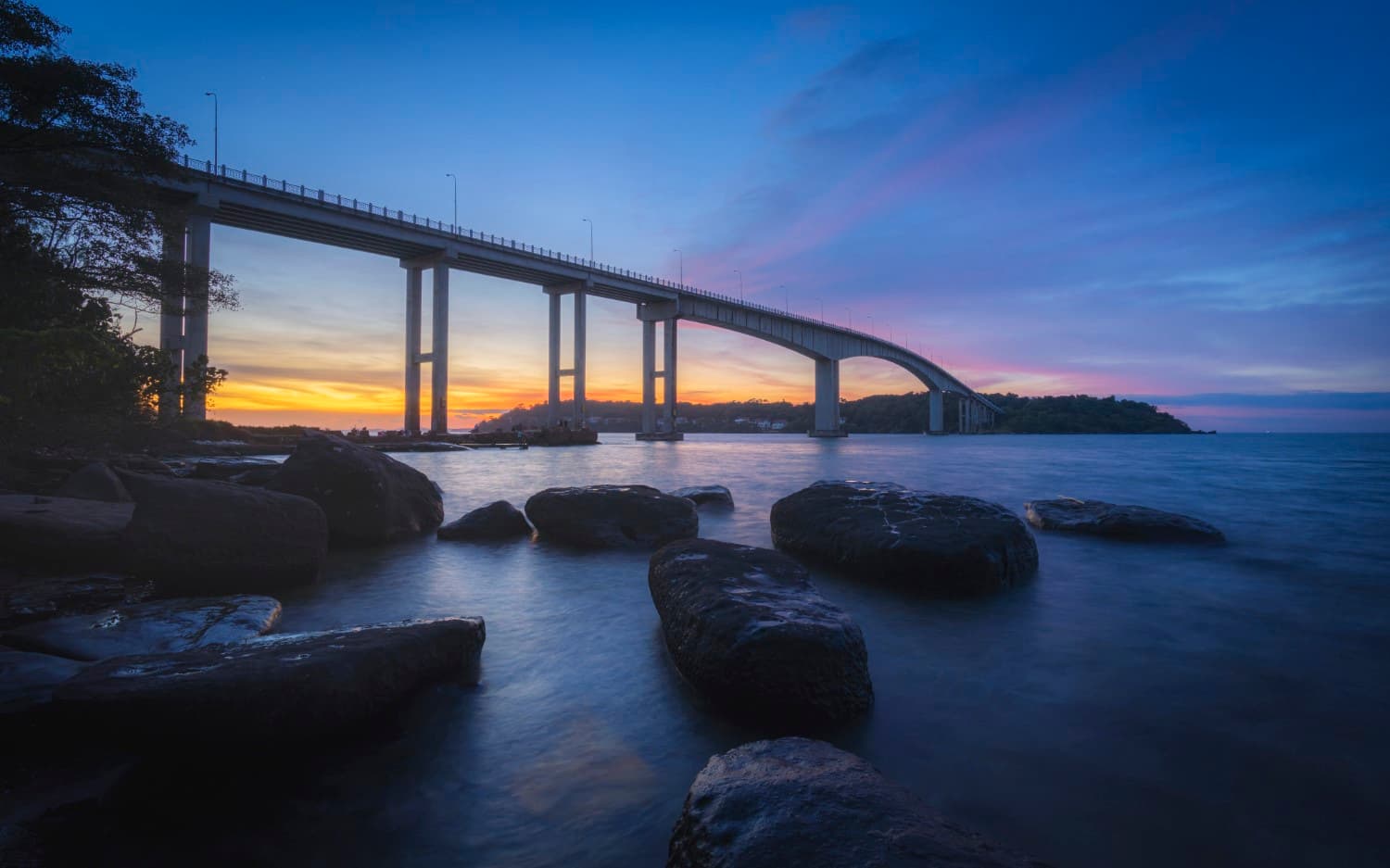 Morakot Island is a unique, master-planned, luxury residential and resort community, located on one of the most beautiful islands of Cambodia. The island is peacefully removed from the noise and congestion of everyday life, just a few minutes away over the 950m Techo Morakot road bridge from Sihanoukville, the third-largest Cambodian city known for its fast development and innovative business environment. 
Morakot Island's natural beauty and welcoming culture attract locals, international visitors, and investors, who sense the near-future opportunity of the region. Morakot Island is strategically located in one of the most exclusive property developments in the Kingdom of Wonder making it private heaven where an incredible experience awaits. It serves well as a residence for those who have plans for this commercial-heavy area, all while providing comfortable living and distance afforded by an island.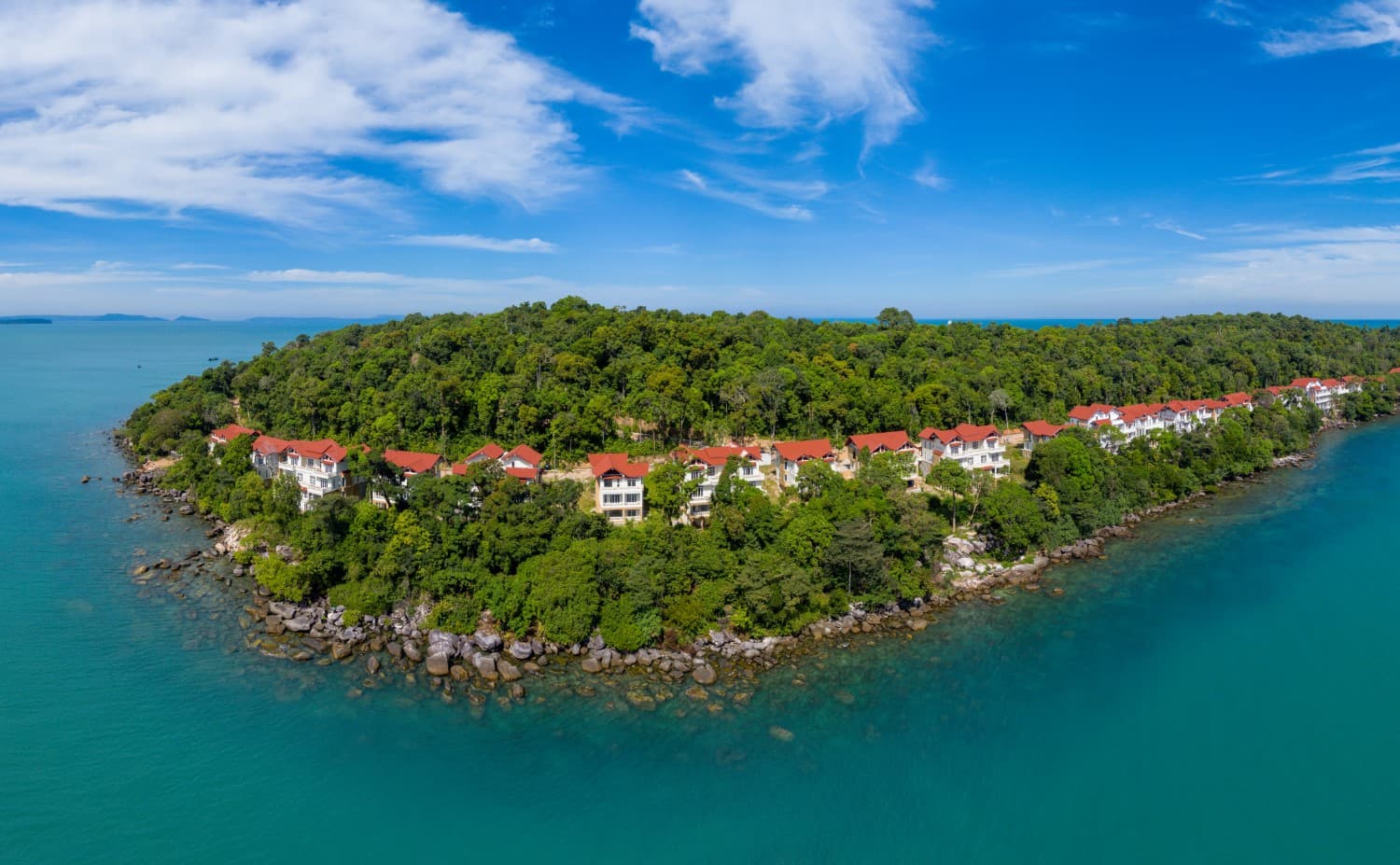 Morakot Island has an exclusive Villa Collection of 36 sea-front residential lots for its residents. These stylish villas come in 5 different types (Orchid, Lotus, Plumeria, Magnolia, Jasmine). Ranging in sizes up to 565sqm, all are designed with the best in comfort, aesthetics, and functionality in mind. Designed with classical Khmer style architecture, villas are fully equipped with modern interior design, top-notched materials, and amenities that allow residents to enjoy a luxury private lifestyle in the tropical paradise. Get the full experience of living in your own island heaven by waking up to breathtaking sea views that face every villa. Each villa features high ceilings, full-length windows, and doors that open out onto the balconies, taking advantage of the fresh sea breeze and natural light that fills each villa's generous spaces.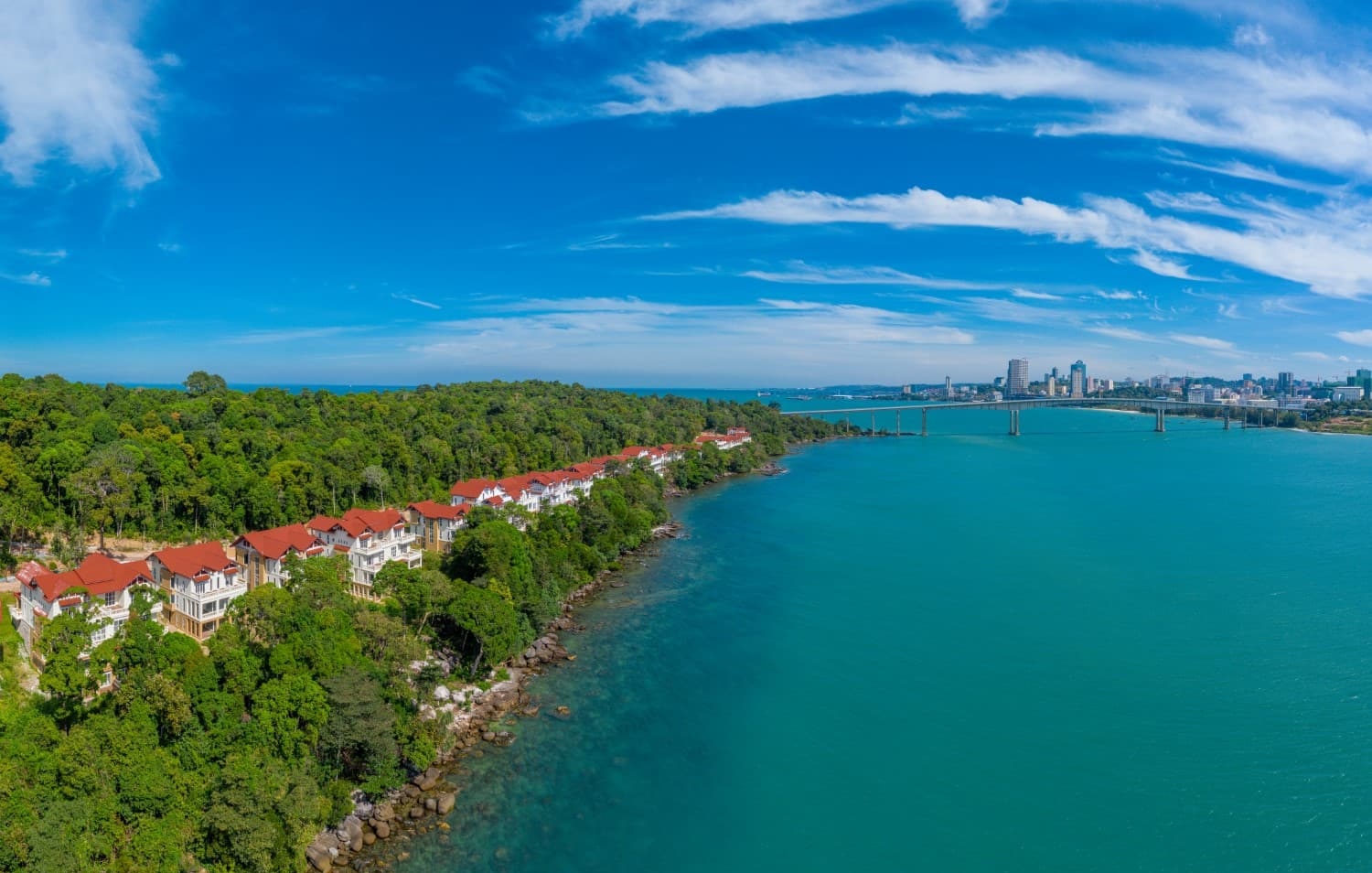 All amenities that come with resort living are combined with the comforts of home, made to the highest international standards. Residents will be able to choose from among the many beautiful apartments, bungalows, and villas complemented by a peace of mind afforded by the latest in security technology rolled into each home. Overlooking Instagram-worthy views are the island's numerous recreational centers complemented by beautiful natural features only found on island properties! For the health-conscious, the island will soon be equipped with a luxury spa and wellness center. They all contribute to making Morakot Island its own self-contained paradise, providing residents with a lifestyle of exclusivity and comfort unmatched by many.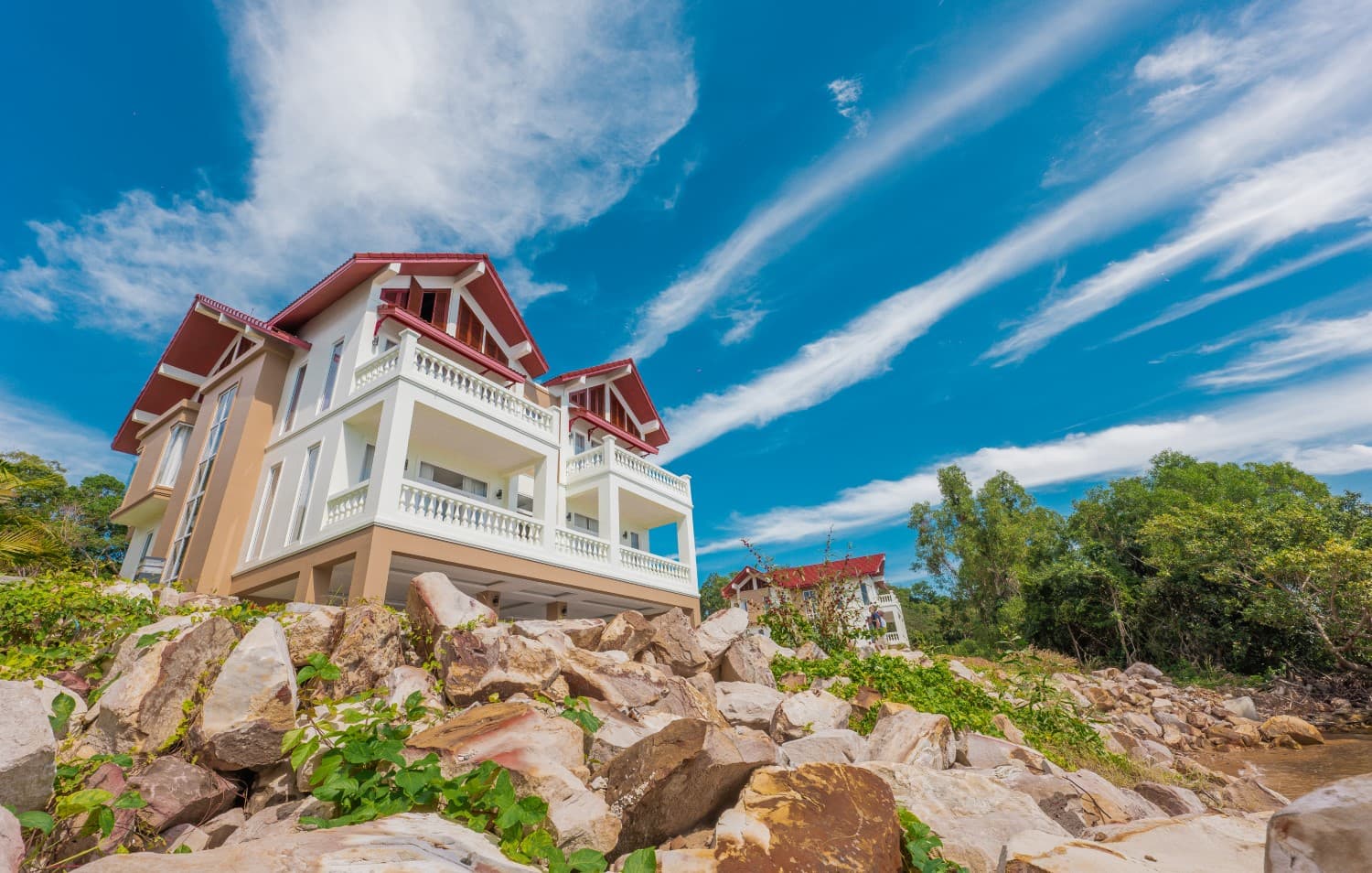 Morakot Island would also provide robust transportation options for its residents. Where one can live comfortably, one should also be able to travel swiftly and securely wherever, whenever possible. This is why the island is only 26km away from the Sihanoukville International Airport (which offers direct flights to China, Singapore, Malaysia, Macao, and Thailand, to name a few). Additionally, the Phnom Penh-Sihanoukville National Highway #4, to be completed in 2022, is bound to drastically cut the 232km distance from the capital of Phnom Penh and provide a quick link to residents who want a quick way to the capital and back to the privacy of their island home.
The Koh Puos (Cambodia) Investment Group, Ltd. (KPIG), Morakot Island's developer, envisions the area to become a multi-purpose destination that provides visitors and residents alike only the finest the world can offer. It is to be a venue where the luxuries of an island vacation meet with the comforts of a home residence to create a premium luxury lifestyle.