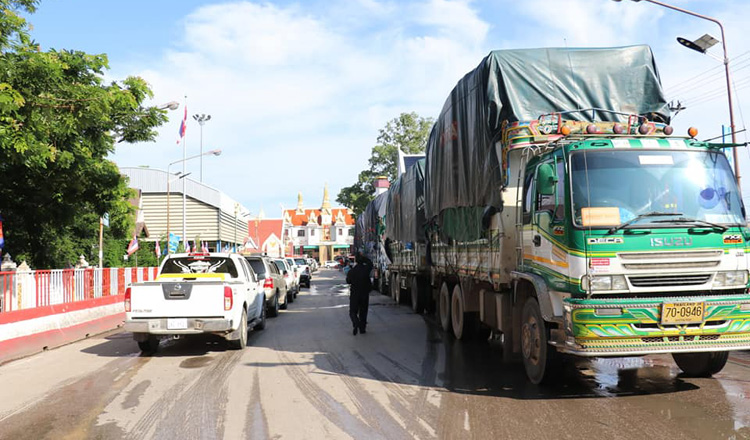 Cambodian and Thai authorities are looking to reopen several land border points between the two countries. According to a report by the Khmer Times, 4 permanent border crossing checkpoints can be reopened by December 16, specifically, the points in Ban Khlong Luek Poipet and Ban Khao Din-Ban KM13, and the cross-border trade points Ban Nong Prue-Malai and Ban Ta Phraya-Ban Bueng Ta Kuan.
The Ban Klong Luk Border in Poipet is one of the most used crossings for both people and goods traveling between the two countries.
The border reopenings come from a decision made by both Cambodian and Thai authorities last Nov 25, 2021.
Why were the land borders closed?
Land borders were closed between Cambodia and Thailand due to pandemic fears. A considerable number of tourists and workers pass through the border checkpoints every day, especially in Poipet, and border closures were implemented to reduce instances of imported cases.
Preparing for an economic rebound
Prior to the pandemic in 2019, Cambodia received over 460,000 Thai tourists - a 20% increase from 380,000 Thais who visited in the previous year. Thailand was the 3rd largest contributor of international tourists in Cambodia, right behind Vietnam and China.
Borders reopening also allows more tourists to enter either country and contribute to the revitalization of both nations' ailing tourist economies.
Earlier in November 2021, the Cambodian Embassy in Thailand released a report citing an increase in bilateral trade between the two countries. The report observed an increase of 18% in the first nine months of this year compared to the previous year. Bilateral trade between the two neighbours is valued at nearly $6 billion dollars in the first 3 quarters of 2021.
Article by: