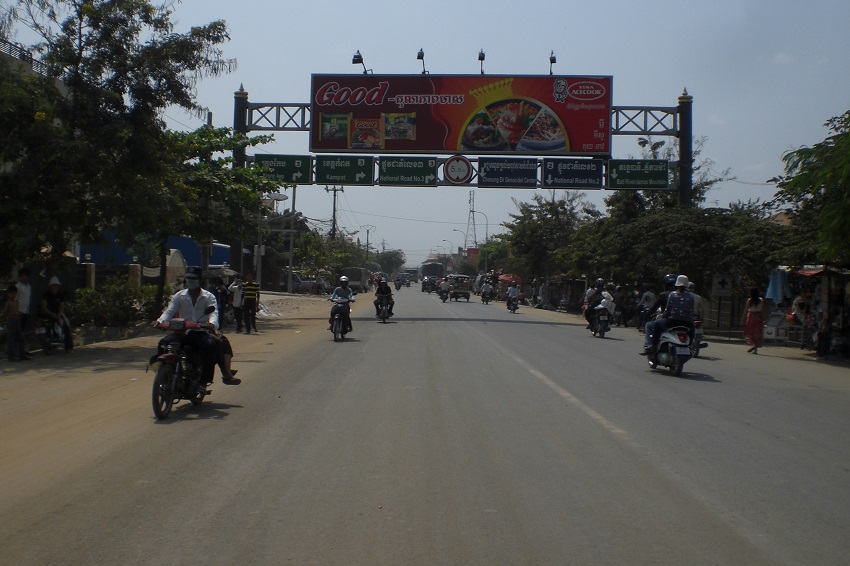 National Road 2 is a major road connecting Phnom Penh to Takeo province. Due to overuse and negligence, it is now in need of immediate restoration. 
Last year, the government unveiled plans to rebuild the National Road 2 to support both public and freight transportation. Sun Chanthol, the Minister of Public Works and Transport, spoke about the project during the Urban Mobility Forum last December 5, 2019 and said that the government already has the funds required to begin the road's rehabilitation.
The minister shared that rehabilitation projects for National Road 2 and National Road 22 will begin in 2020. The government is set to announce the official groundbreaking for the project sometime in the year as the necessary construction materials and equipment are still being transported to Cambodia.
According to the statement, the rehabilitation project will cost $64.5 million covering 72.17km worth of highway heading to the south. The Republic of Korea, through its most recent infrastructure loans, will foot $56 million of the total cost with the Royal Government of Cambodia funding the remaining $8.5 million.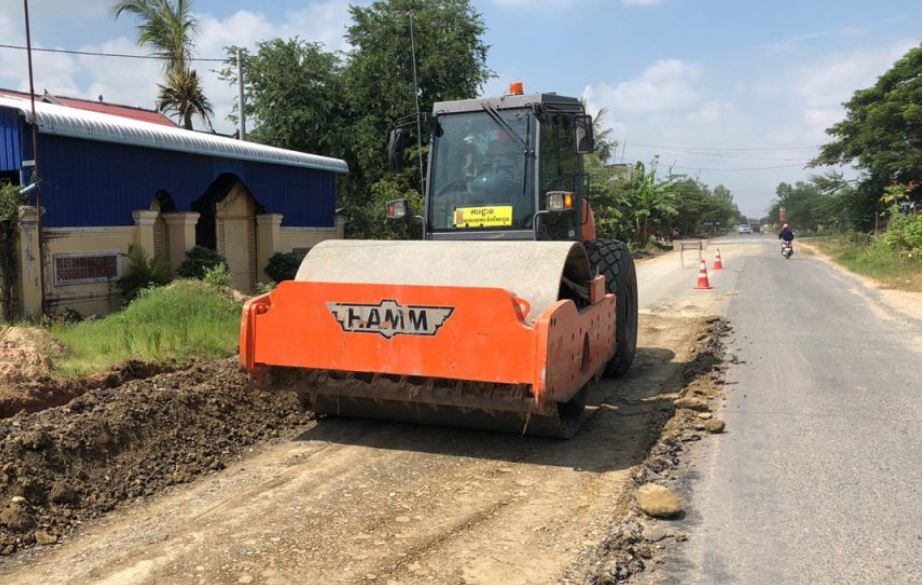 The project stretches across three provinces - Kandal, Phnom Penh and Takeo. The project is divided into three major sections
Section 1: is 8.7 km long stretching from Takmao roundabout to the Koursrov roundabout will be expanded from 2 to 4 lanes. The 4.3 km part of the road in the downtown area will be expanded into a 15 meter-wide road. While the section outside of the downtown area will be expanded into a 20.5 meter-wide road. This section of the road will be laid with concrete floor (AC) thickness of 12 centimeters.
Section 2: A 53.81 kilometer-long countryside road starting from the Koursrov roundabout to Ou Chambok roundabout .This road will consist of 2 lanes 13 meters wide with a thickness of 10 centimeters.
Section 3: This section of the road - National route 22, stretches 9.6 kilometers from Ou Chambok roundabout to Ang Tasom market. This section will have a width of 13 meters with a concrete floor (AC) thickness of 10 centimeters.
Property experts have lauded the project intent to expand and improve the overall state of the major highway. They expect that the rehabilitation will accelerate the area's real estate growth. Chrek Soknim, president of the CVEA, speculates that the new National Road 2 area will soon become the next target investment area as many large plots of land are still undeveloped.
Soknim considers major infrastructure projects such as airports and the on-going 3rd Ring Road as catalysts for boosting property value in the area.

As for land prices, Soknim said that prices have been rising since 2018. An average plot of land along the road is now selling at $200 to $500 per sqm. That's a far cry from pre-2018 prices of just $100 per sqm.
Pann Dara, managing director BZ properties, agrees with Soknim as he also noticed the increase in land prices along National Road 2 after the announcement of a new airport project in Kandal Steung district, the groundbreaking of Aeon mall 3, and the on-going rehabilitation of the 3rd Ring Road.
"Despite skyrocketing prices, all available land for sale have been bought, particularly lands near Koursrov roundabout for future developments" said Dara.
Data also notes that the land along National Road 2 from Koursrov roundabout to Boeung Khyang commune is selling between $300 to $350 per sqm. While land from Boeung Khyang to Bati district sells for $100 to $200 per sqm (for a hectare) and a little over $70 per sqm for land larger than 10 hectares.
While rising property value is a good sign of a developing property market, the practice of overpricing can threaten the area's real estate industry, according to Ann Sothida, director of CBRE Cambodia.
Thida explained that the fast uptick in property pricing along National Road 2 is a cause for major concern in the real estate market. The sky-high prices might deter more and more investors, which might then lead to a slow down in new opportunities for locals. Proper action must be taken to curb overpricing and to scale land pricing according to its real market value.
"We have to wait another 5 years to see what developments will rise, and how far investments will grow along the National Road 2 area. Residential housing projects will likely be the first developments there." Ms. Sothida said. 
Stay tuned to our news section all year long for breaking updates on the Realestate.com.kh. Download the Realestate.com.kh App now on both iOS and Android.
Interested in investing in Cambodia, find any real estate for sale in Phnom Penh! Check out our Cambodia Investment Guide 2019 to learn more!

Article by