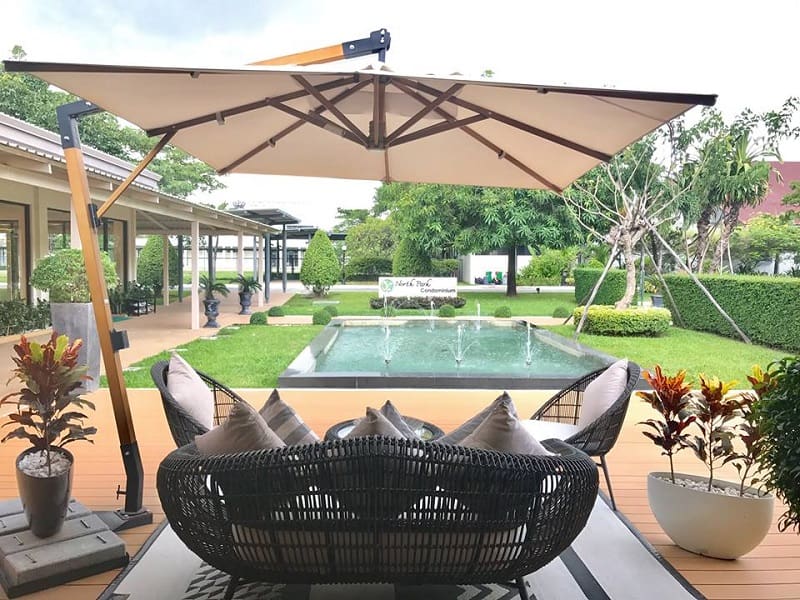 Leveraging your fortune is now easier than ever with a brand-new promotion from Sen Sok districts North Park Condominium. In a city full of diverse money-making projects such as malls, commercial centres and developments, North Park stands in a class of its own. There's an amazing promotion in effect now where you can get a unit here at a huge discount. Keep reading to find out!
Located on 1.2 hectares of gorgeous land, just a few minutes from the international airport, North Park has a sense of open space that you just won't find in the middle of the city. From the open-concept kitchen and living space to the open space surrounding the building, there are plenty of opportunities for the whole family to enjoy life and relax.  
The prestigious North Park Condominium is designed with luxurious living spaces that range from one-bedroom to three-bedroom designs. The construction of the project is completed and it's ready for the new owners to bring it into the 21st century.  
The recent update is that there are only five units left in North Park's building B and if you buy now, you will get an $8,888 discount per unit. Remember, eight is one of the luckiest numbers!
Rent then own at North Park Condominium
What's more, North Park is currently running a "Rent then Own" promotion. Under this plan you can first move into the community as a renter. You will sign a normal one-year contract and get to live in one of the most luxurious residential complexes in the country.
Then, after six months, you will be given the option to become an owner. This program is for anyone who may not be ready just yet to start down the path of property ownership. 
If you decide to become an owner you can then begin making payments for the remainder of your lease period. Then, after you are paid off you will own a prestigious property that is sure to pay huge dividends in future years. 
However, if you want to be an owner right now, that can happen too. North Park's building B is already complete. That means if you get one of the remaining five units, you'll be able to move in right away. Or, if you're a property investor you can start getting rental returns. 
Sen Sok is the place to be
It's no secret that Sen Sok district is one of the fastest growing areas of Phnom Penh. There are tons of schools, banks, government offices, restaurants and so much more that are opening branches there.
Of course, Aeon 2 and Makro market are already supercharging progress and development in the area. North Park is already a pillar of the march forward. Get your piece of this prime real estate and live in one of the safest and most convenient communities in the Kingdom.
Contact us today and get a hold of one of the five units left!

Article by: