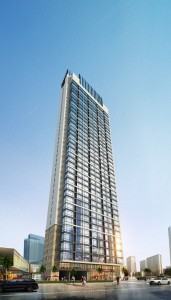 Now that 2015 has come to an end, Realestate.com.kh would like to start 2016 with a recap of the Kingdom of Wonder and its burgeoning real estate sector. 
In particular - let's review the office space and retail supply trends in Phnom Penh - 2015. Also, don't miss the 
Real Estate Review: 2016
Real Estate developers in Phnom Penh are seemingly boosting Grade A and Grade B office space to welcome the AEC integration in 2016. The intention is to be ready for potential demand from incoming investors as the integration takes affect in 2017-2019.
According to Knight Frank's report, there will be a 64% increase in office space stock by 2018: 60% of this office space will be Grade A category, 40% will be Grade B. The majority of all office space will be within Daun Penh and 7 Makara.
No wonder business is booming...
The retail sector is growing rapidly:
 New malls, such as Aeon - with Aeon 2 and Parkson on the way soon in 2016, are having a dramatic influence on Phnom Penh's retail sector. According to
Knight Frank Cambodia's:
"
Cambodia Real Estate Highlights 1st Half 2015,
"
total supply is building fast 2011: 59,154sqm; 2012: 66,154sqm; 2013: 72,114sqm; 2014-15: 134,153sqm; 2016: 223,173sqm (est.); 2017: 297,591 sqm (est.). With the entrance of a host of new brands and extensions of existing franchises in the retail sector, the supply by district is evening out. The evening of the share of retail supply could be related to new and existing brands increasingly looking outside of the Phnom Penh city center, where their customers are increasingly choosing to live.
Check out more great info-graphics, from Realestate.com.kh:
Prime Development Land Price Growth Tops ASEAN
 and the 
Real Estate Review: 2016