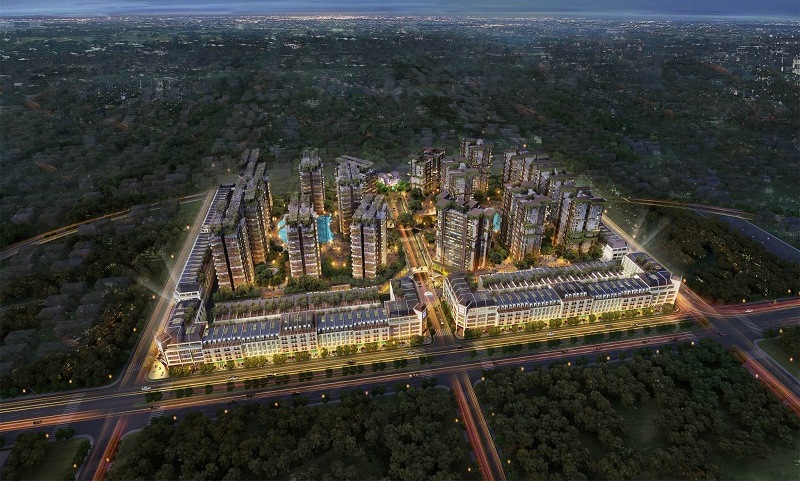 The chaos of the city can be suffocating at times. That is why One Park Condominium is well located in the newly developed Phnom Penh City Center township - where you can not only breathe better but also live better. Wide roads and sophisticated water, electricity and town planning infrastructure sets the newest district of Phnom Penh apart from the rest.
As issues of congestion, flooding and lack of greenspace plague investor confidence in other areas of the city, One Park offers a unique prospect to both home buyers and forward-thinking investors.
Within Phnom Penh City Center, One Park will be a mixed-use development covering 7.9 hectares of land, a firm base for 2.5 million square feet of floor area with the units of the project.
Phnom Penh City Center is situated adjacent to the Prime Minister's office along Russian Boulevard, just minutes from Cambodia primary central business district. It's also just 15 minutes away from the Phnom Penh International Airport.
Ready to Occupy Soon:
One Park will include a collection of shophouses which form an encompassing ring around the entire development. Within the outer shophouses, there will be over 1,600 condominium units.
The development will also see the rise of an integrated collection of retail outlets, cafés, restaurants, bars, and an internal plaza boulevard to accommodate families and friends. An international standard school is also set to launch in 2018.
The shophouses are expected to reach completion by the end of May 2017 and are now nearly sold out. Condominium units are available for purchase now also. The first phase of condo units are expected to be handed over to buyers by mid-2018, and will range from one to three bedrooms, with penthouse options available.
One Park is a project by renowned developer Graticity Real Estate Development; in partnership with leading Singapore-based architectural design firm, DP Architects; and under the professional guidance of the China Construction 2nd Engineer Bureau. This partnership sees over 1,200 workers on site, working 24 hours a day to ensure top of the line construction quality, fidelity with the vision of the developer, and ensuring completion deadlines will be met. The developer is also offering financing to buyers and an investment planning service. These options are available to prospective buyers on request.
Merging Influences in Design:
One Park is designed will a combination of European and Khmer aesthetics in mind. This is embodied in both the structural and interior design. The importance of inviting nature into the complex is also visible in the final design - with plants, trees, and other greenspaces consistently incorporated into the development. These offer residents a changing scenery as seasons pass and a connection with nature, even within the Phnom Penh CBD. The developers have also intentionally placed and angled all buildings with a North-South orientation to ensure an optimization of shade patterns and wind flow.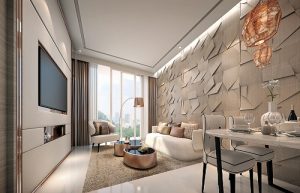 Residents of One Park Condominium will also enjoy several amenities such as the swimming pool, clubhouse, BBQ area, various gardens, playgrounds, and gyms. One Park will also offer a parking space sufficient to cater to each unit owner. There is 1,600 parking spaces in the form of an internal parking podium. There are also additional off street parking spaces that accompany the shophouse and retail spaces.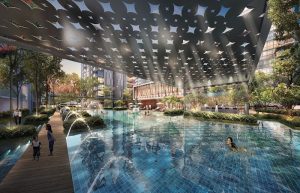 Learn more today:
If you need a breath of fresh air, consider One Park Condominium and guarantee a luxurious, peaceful, and clean lifestyle for you and your family for generations to come.