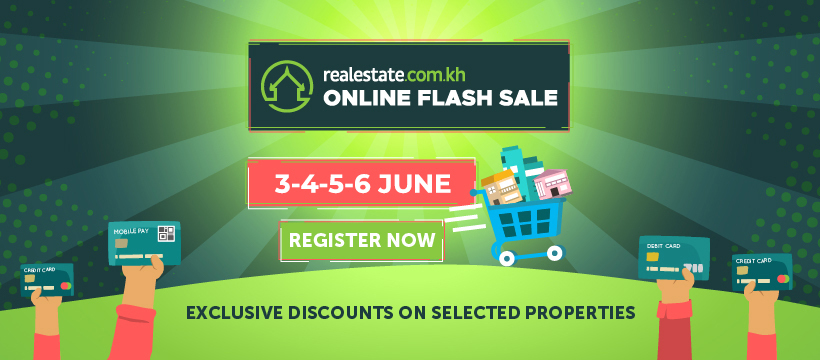 The 2021 Realestate.com.kh Flash Sale is now live! Property seekers that are looking for the best deals in the market can now start browsing properties on the Flash Sale website, before the discounts are revealed on the 3rd of June for 4 days only. 
This year developers will only be offering special discounts on a selected number of units, so whilst the discounts will not be revealed until the 3rd of June, all interested buyers are highly encouraged to "register their interest" in particular developments and properties in the lead up to June 3. 
Once buyers register their interest, they will then be able to connect to the developer or agents straight away so buyers can obtain all the information they require before making a buying decision between the 3rd - 6th of June. 
Buyers are also encouraged to look at the resale properties section, where we have brought together some of the best under market value properties in Cambodia. Again, make sure you register your interest, as these properties are a once off!
Throughout the month of May Realestate.com.kh will continue to add new projects and under market value properties in the lead up to the 3rd of June.
The Online Flash Sale is part of Realestate.com.kh's endeavours to connect buyers, agents, resellers and developers despite current movement restrictions. Economic slowdowns have historically been times where savvy property investors have secured properties at lower prices, and the Online Flash Sale will do exactly that for both local international buyers!
How do I participate?
STEP 1: Visit onlineflashsale.realestate.com.kh
STEP 2: Register to receive weekly updates on new properties that are added to the event 
STEP 3: Browse properties and register your interest to be connected to developers directly 
STEP 3: Book your units - June 3 to 6!
To kick the event off in style, we are launching some of the hottest projects right across the country! 
Stardream Lake Tourism Town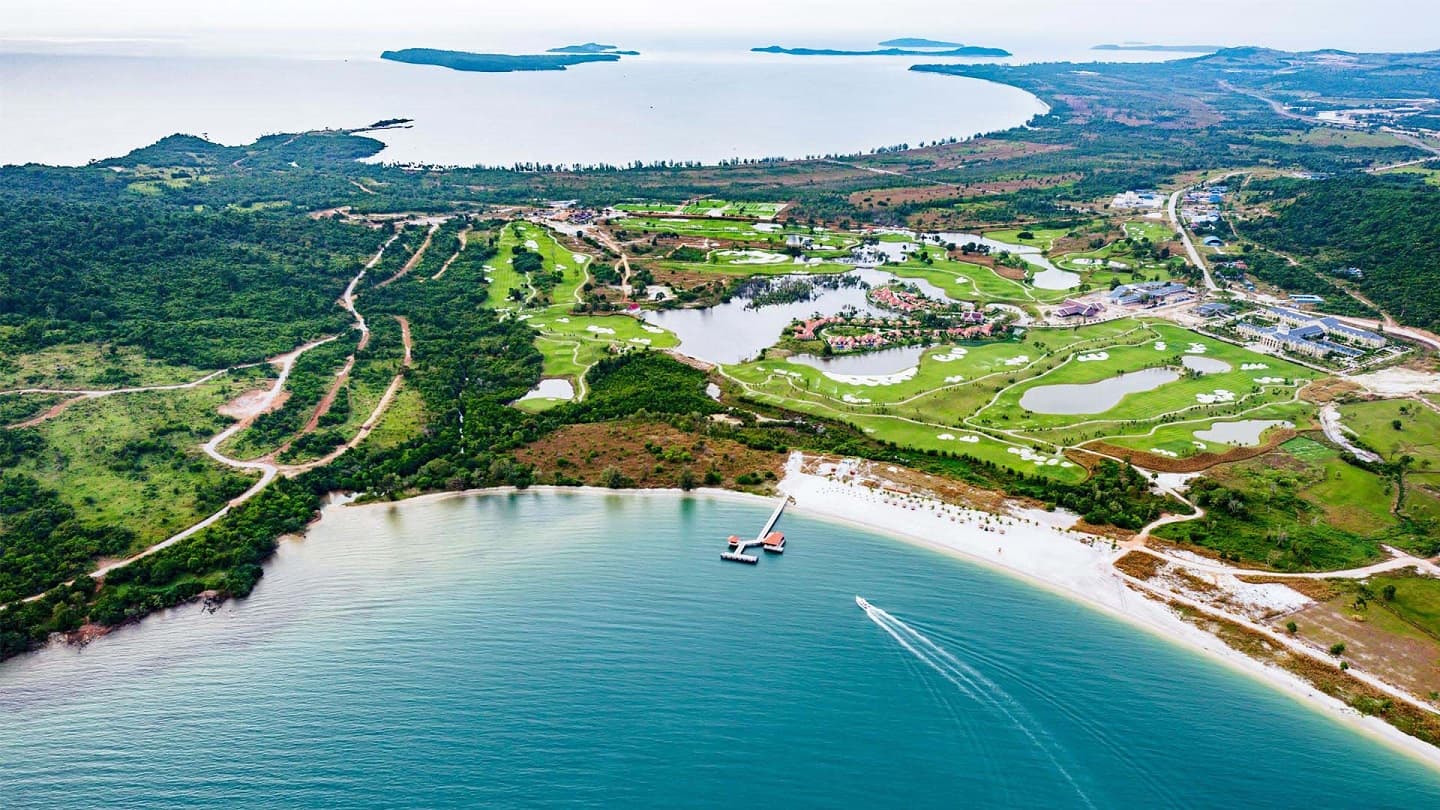 Discount: To be revealed on June 3 to 6
Location: Koh Kong
Developer: Coastal City Development Group Co. Ltd.,
The development of Stardream Lake Tourism Town covers an area of 248 hectares of land which is planned to include an ecological park and two lakes in the future. The project will be built after the completion of its green spaces, natural ecology, and pristine beaches to lay the foundations of an entrepreneurial community and leisure tourism
Click here to see more details
Angkor Grace Residence & Wellness Resort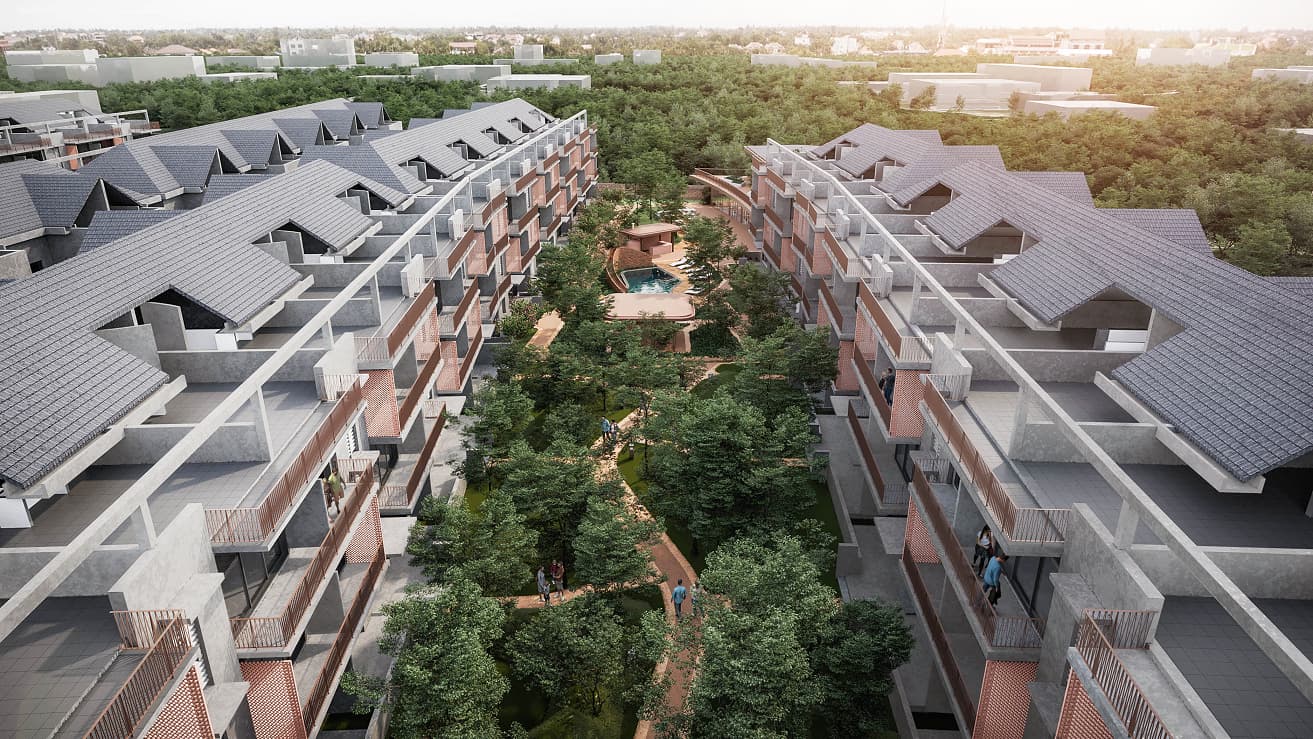 Discount: To be revealed on June 3 to 6
Location: Siem Reap
Developer: Angkor Hearta Development., Co Ltd,
Despite only being a few minutes away from the busy center of Siem Reap, Angkor Grace Hotel & Residence still affords residents the luxury of verdant landscapes rarely found in modern large-scale properties. The entire project measures 22,670 sqm largely composed of pristine greenery, the influence of which manifested in the residential units made with concrete and solid wood panels that pay homage to Cambodia's rich architectural heritage.
Click here to see more details
Vue Aston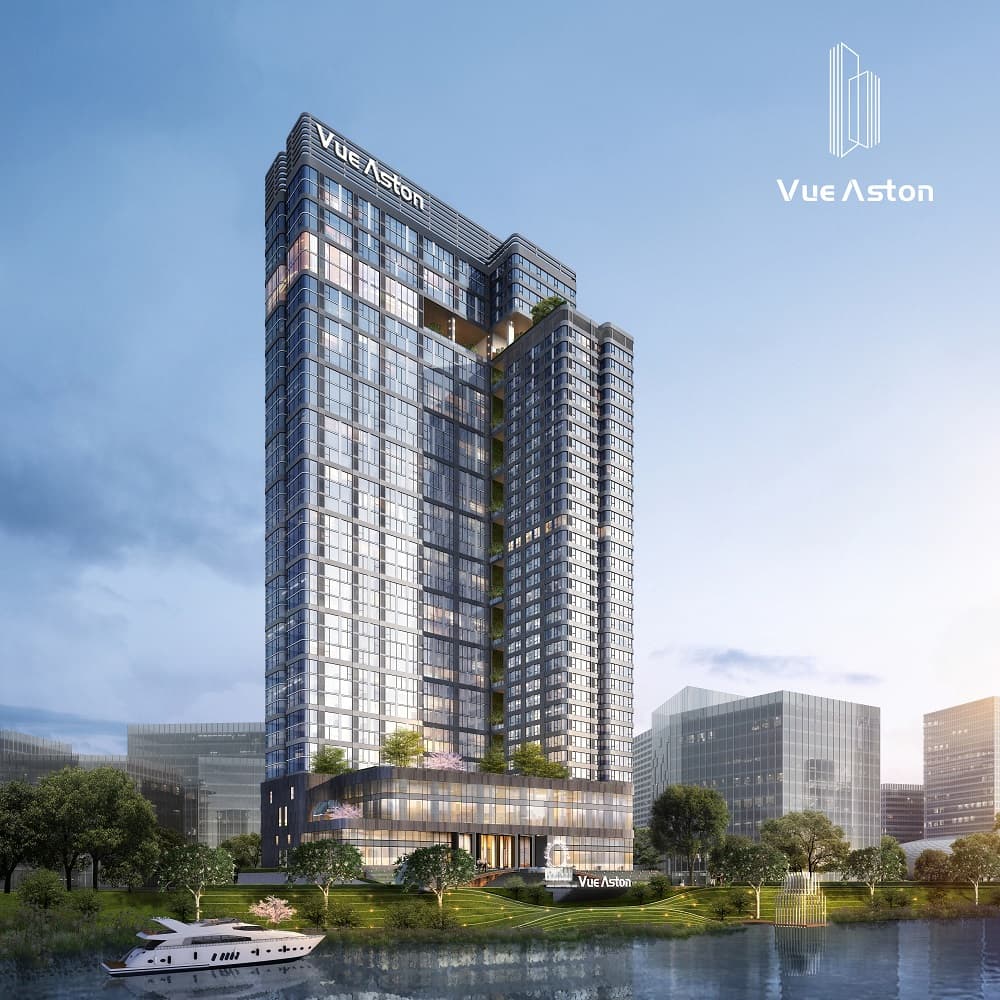 Discount: To be revealed on June 3 to 6
Location: Chbar Ampov
Developer: The Peninsula Capital Co., Ltd
Vue Aston is a newly launched condominium development in 2020. The development is located along the riverside in Norea Island which is a new residential development area. The development of a new bridge is scheduled to take place in the area and will serve as new access to Downtown Phnom Penh. This accessibility development is expected to attract greater traffic flow and land-rise which will drive the area to be the next potential development zone.
Click here to see more details
Other top properties offering great deals exclusive to this event:
Make sure you also check out the best resale properties at the event as well! Register now!