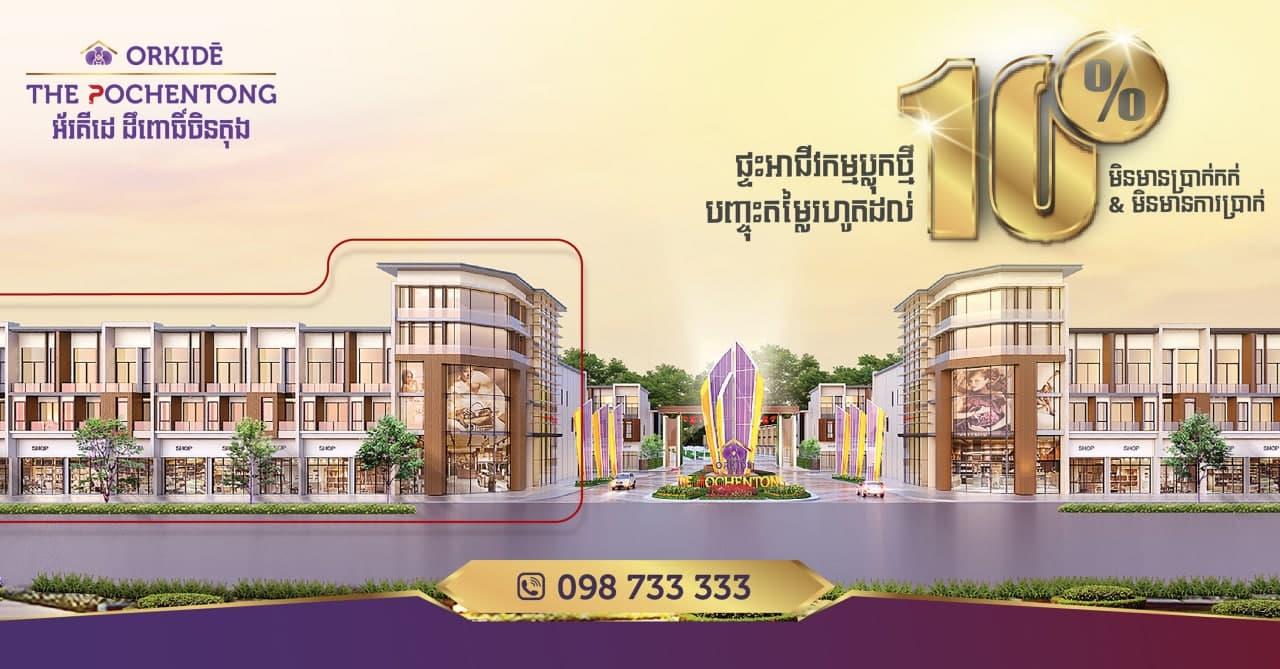 (Phnom Penh): What customers have been waiting for a long time has arrived, Tulip Shop House is launching a new block from today with more profitable payments, just pay starting from 1% Of house price with no interest and no deposit required.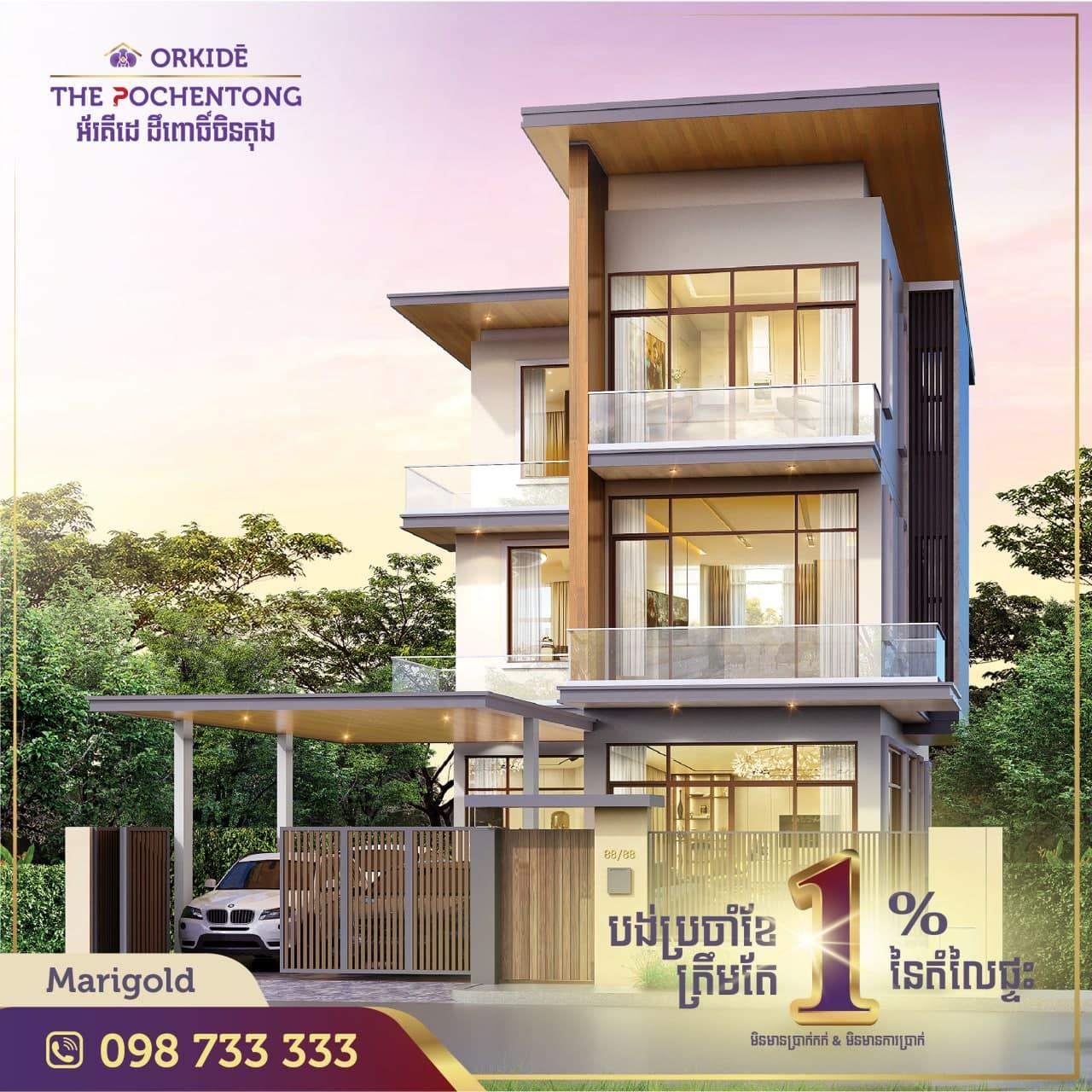 This type of shophouse is located right next to the main gate of the project itself, along 105K road, with house size (4.5m x 18m) and land size (4.5m x 22m) and up to 3 floors and is the best location for Customers doing other business.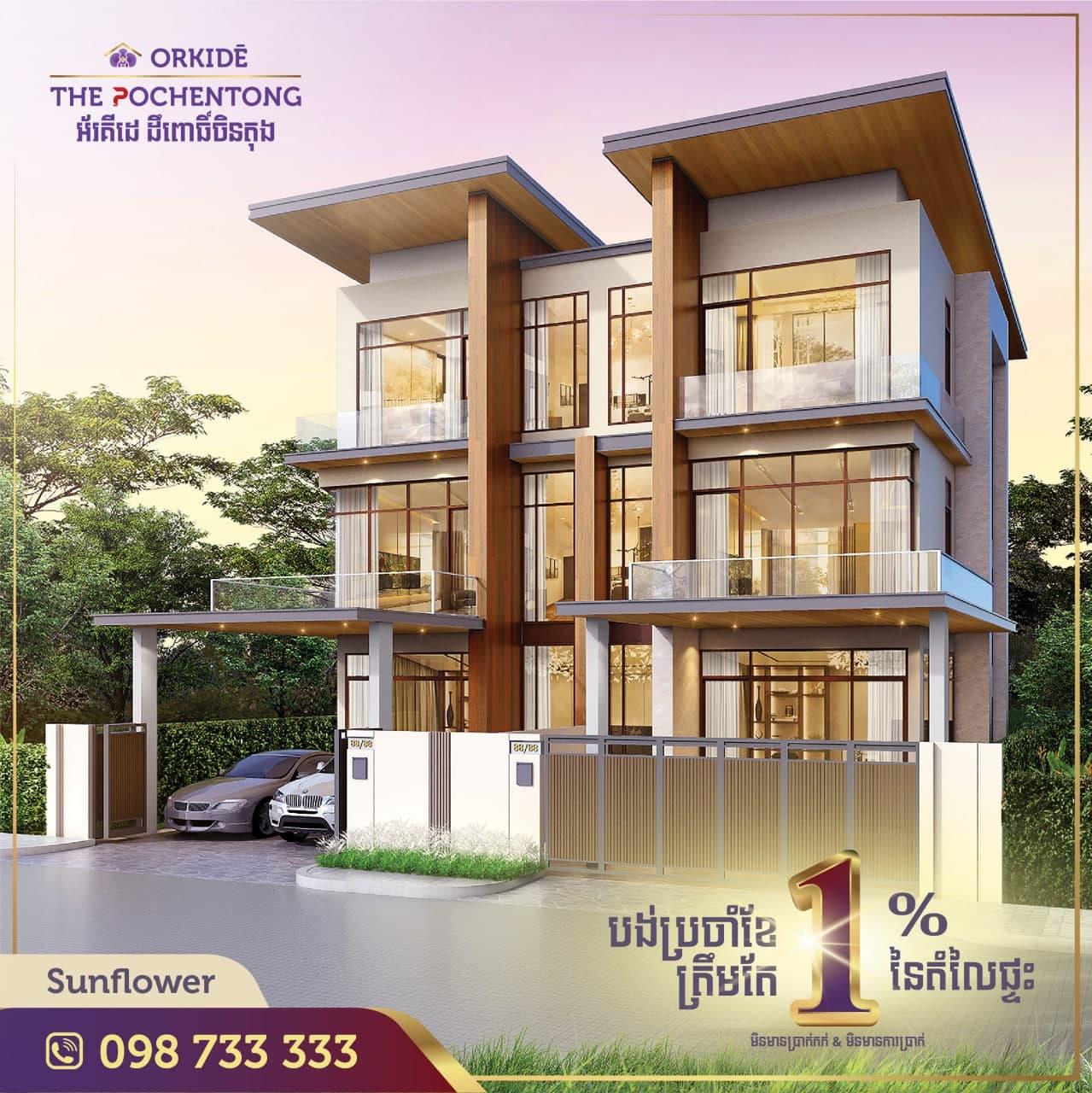 Please also note that the Orkidē The Pochentong project is not only has a shophouse but also has a single villa (Marigold) and twin villas (Sunflower), which are all modern homes for modern people. Especially, customers can choose the monthly payment option starting from 1% of the house price with no deposit and no interest and can get up to 10% discount.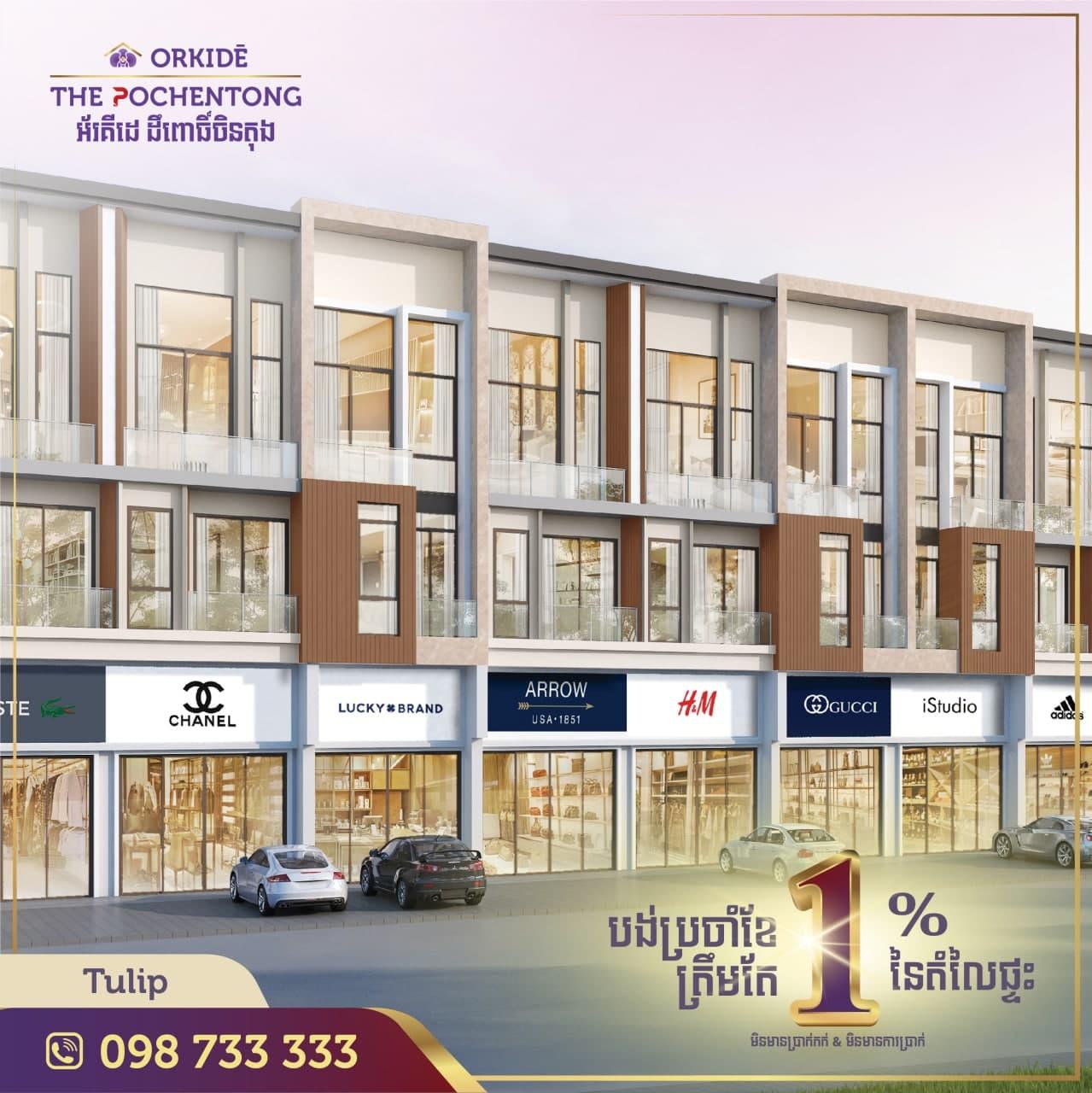 Please be hurry up, this rare offer has a limited time! Please visit our Sale Gallery of Orkidē The Pochentong Project, which is located along 105K Road near Wat Tangkasang (on the railway line in front of Pochentong Airport), Sangkat Phnom Penh Thmey, Khan Sen Sok, Phnom Penh, or contact by phone: 098 733 333.