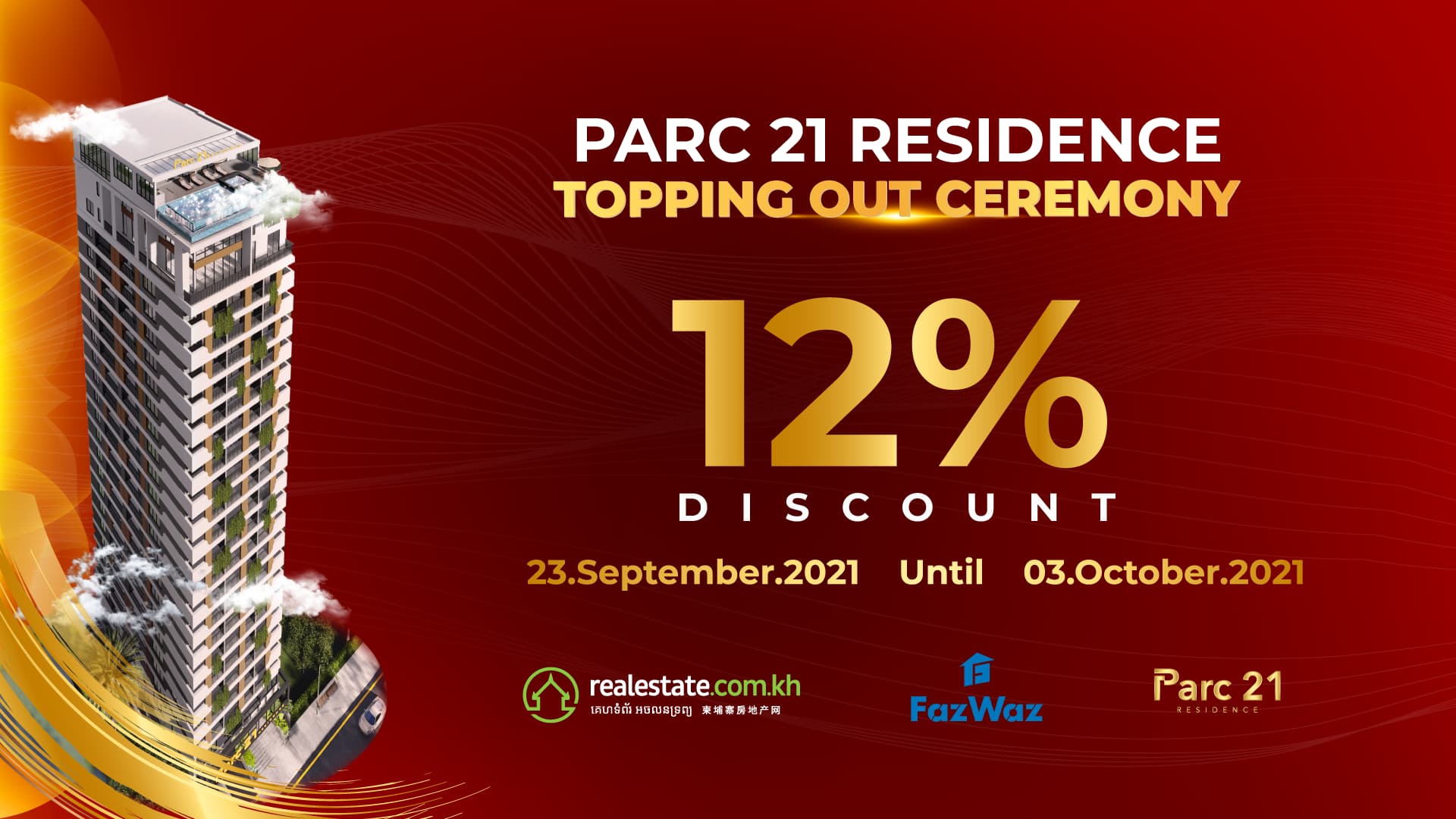 Topping out is a cause for celebration for developers. And an even bigger achievement in the current environment. As we are still experiencing global restrictions on travel, increased raw material costs and other covid related pressures. 
The topping out celebration for PARC 21 Residence gives huge confidence to current and future buyers of the project, which is well on track to hand over units by the due date - mid 2022. 
The PARC 21 Residence, a Singaporean project in Phnom Penh, is one of the few projects in Phnom Penh to top out on schedule. The 21-storey residential development recently celebrated its topping ceremony and offered a 12% guaranteed discount on its most popular units.
PARC 21 closed 2 separate deals in the course of its topping out - amounting $200,000+ in sales and another $700,000+ in inquiries and negotiation stages.
The recently closed deals came from Cambodia and Australia, both buyers noting the project's location, nearby amenities, construction progress and overall potential for returns.
"The PARC 21 Residence is a project built with a clear vision: To deliver a project meant for middle-class Cambodians and for investors looking at Tier 2 location in Phnom Penh." said Tom O'Sullivan, CEO of Realestate.com.kh. "The sales made in the course of its topping out indicates that the market is responding to PARC 21's promise"
The PARC 21 Residence's 12% guaranteed discount runs from September 23 to October 3, 2021. Buyers interested in the discount can go through the PARC 21 Online Sale site or make a direct inquiry with Realestate.com.kh.