From 8:30AM on Saturday 12th March 2016, The Penthouse Residence proudly broke ground for their exciting new project onsite on Sothearos Boulevard. 
The ceremony was graced by the presence of most honorable guests, including H.E. Oknha Ly Hong and other key shareholders of the project.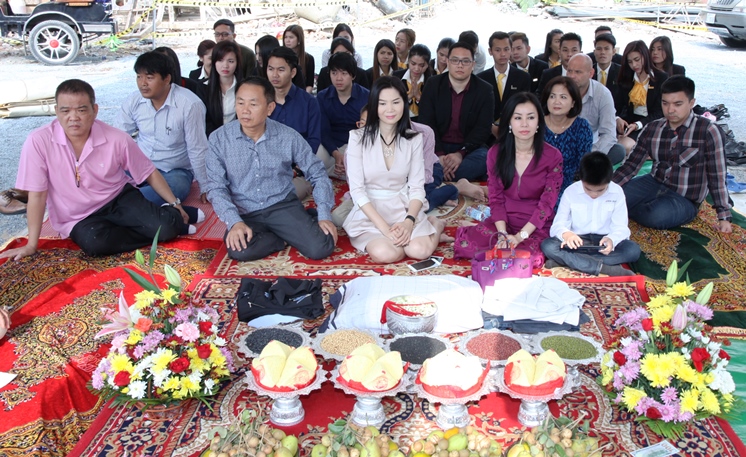 As expressed by Sunna Lee, Shareholder and Sales Coordinator for the Penthouse Residence, "For the first five weeks, we have already sold over 50% of our condominium. This is due to our unique location, design and the offering the best off-plan price for our customers."
Sunna continues, "This event marked our promised delivery to our valued clients because we want them to know that their investment starts from the moment that they signed their contract with us. Our projects started the groundbreaking/construction even before our showroom is finished. This illustrates how much progress we have made since the inception of The Penthouse Residence's venture."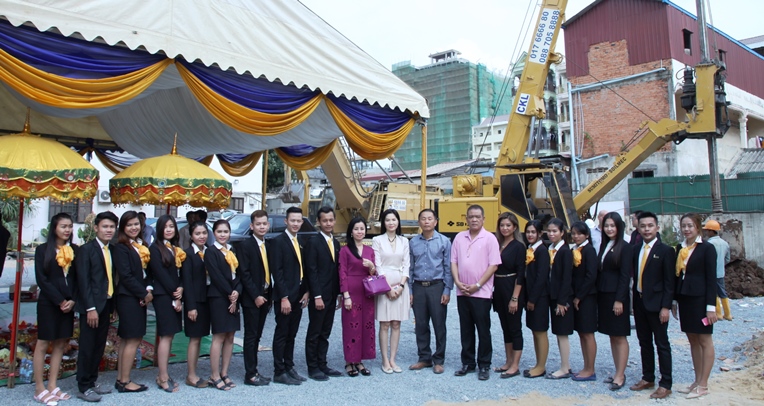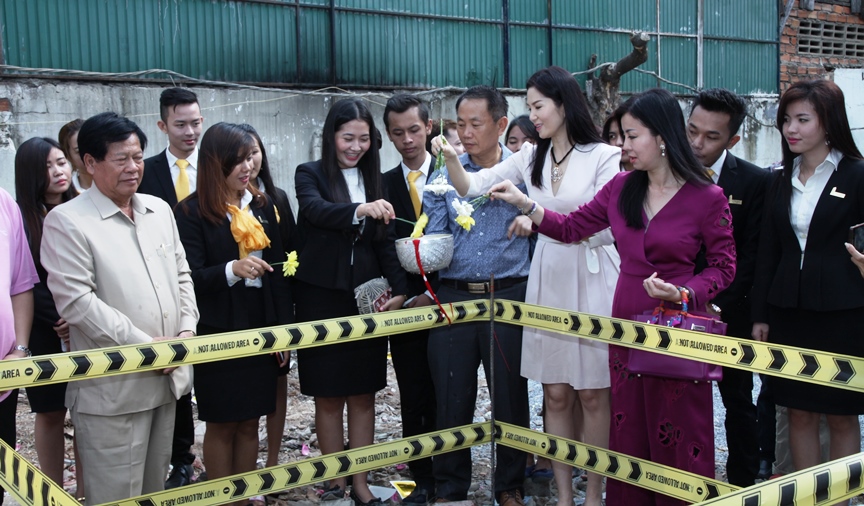 The Penthouse Residence are strategically located on Sothearos Boulevard and architecturally designed to meet the demand for luxurious condominium living within the contemporary city of Phnom Penh, Cambodia.
With its bold and innovative architectural design, nothing has been spared in creating Cambodia's first luxury condominium development. 36 floors of luxurious residences complemented by every amenity will result in nothing less than lavishing, from the spectacular panoramas of the city skyline to the attentive services of the concierge and dedicated management team.
The Penthouse Residence comes with roof top terraces, infinity swimming pool, fitness center and the first and only world class revolving restaurant in Phnom Penh, giving you a 360 degree panoramic view of the city skyline while you drink and dine.
Surrounded by conveniences of international standard, Penthouse is located next to premium residences and business centers such as the Sofitel Hotel, Aeon Shopping Center and ICAN British International School to name a just a few key venues.
Learn more about this exciting project today on Realestate.com.kh:
SEE THE FULL LISTING