The first annual Real Estate Market & Outlook Conference 2016 (REMOC2016) was held this April at the Phnom Penh Hotel, with a host of the local and regional real estate industry leaders giving their outlooks on the state of the Cambodian real estate market.
Realestate.com.kh caught up with Chrek Soknim, CEO, Century 21 Mekong at REMOC2016 to get his 2 cents on the state of the current and future Cambodian property market prospects:
What topic will you speak to at REMOC2016, and why is it a key consideration for the Cambodian Real Estate sphere?
At the upcoming REMOC-2016 on 1 April, I'm going to talk about the most updated Phnom Penh Condo Market and Trends, with Most Insights into Phnom Penh condo market Primary Market, Supply, Demand, and Key Successful Factors for Developers. Condominium isn't a nascent market anymore in Phnom Penh. It's been here now eight years, yet there are many things for developers, buyers and key players to carefully learn to get into the market insights so that they can gear to the right paths for this real estate subsector.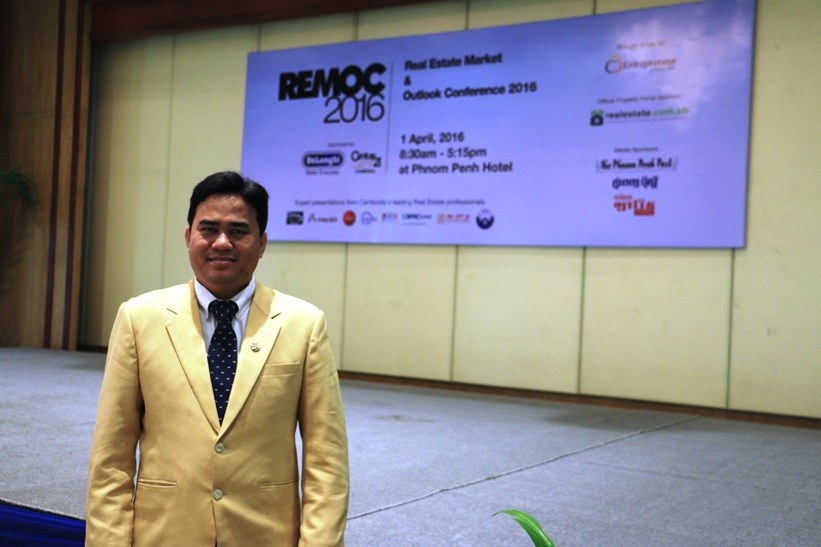 What were the most significant developments for the property market over the last year?
I believe condominiums are one of the solutions to curb with heavy traffic, increasing land prices, convenience, and a quick pace of modernizing living standards among young white-collar generation. However, with an excessive influx of condominium launches last year, the Phnom Penh condo market now becomes stiffly competitive while it also offers numerous choices for buyers.
What makes you optimistic and what worries you about the Cambodian real estate market?
When looking at the Kingdom's market absorption rate at an average of 32.4 months, in recent months it's started to slow down and this needs a careful analysis on local demand, affordability, and trends, instead of relying solely on foreign market comparisons when a new developer wants to enter into condo market.
What significant changes are you anticipating for the Cambodian real estate market over the next year?
The Phnom Penh condo market will suit the young generation and fulfill to their lifestyle demands. This sector will grow very fast if financial support comes from financial institutions providing the easy conditions to afford to buy condos. It is also the open market for the foreigner, which will help to supplement this sector's growth.