Many would agree starry nights are a sight to behold; it transcends cultures through the centuries - a testament to its magnificence. But as more cities develop, we've pushed this taken-for-granted vista aside in favor of meeting the demands of a modernizing society. And it seems that the many who would behold any starry night have accepted this as a tragic but necessary byproduct.
New developments in Phnom Penh, however, are looking to preserve its natural beauty. The Phnom Penh Galaxy Garden, a new condominium development, is keen on building a cityscape with Cambodia's natural spectacles in mind.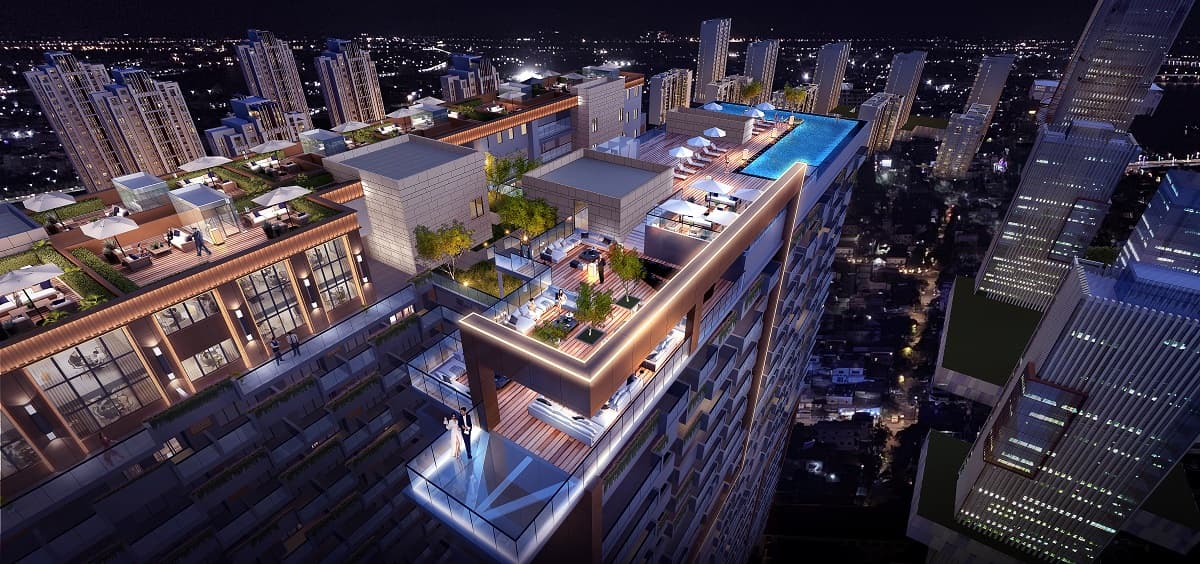 As naming conventions go, Phnom Penh Galaxy Garden emphasizes providing a modern residence surrounded by gardens under a starlit night sky. It stands 33 floors with two outdoor recreational areas for residents among a long list of other residential and complementing amenities available.
Phnom Penh Galaxy Garden's condominium units are crafted with comfort and security in mind. Beyond that, these residential units are offered in spaces that cater to the more sophisticated needs of buyers in Cambodia. Up to 6 unit types are available to choose from ranging from 46sqm to 148sqm of blank residential canvass. So whether you're by yourself or have a family, the Phnom Penh Galaxy Garden can readily accommodate your needs.
A truly modern condominium requires more than comfortable residential units. Any resident's interests may span a galaxy and the Phnom Penh Galaxy Garden certainly provides their plethora of amenities to meet them!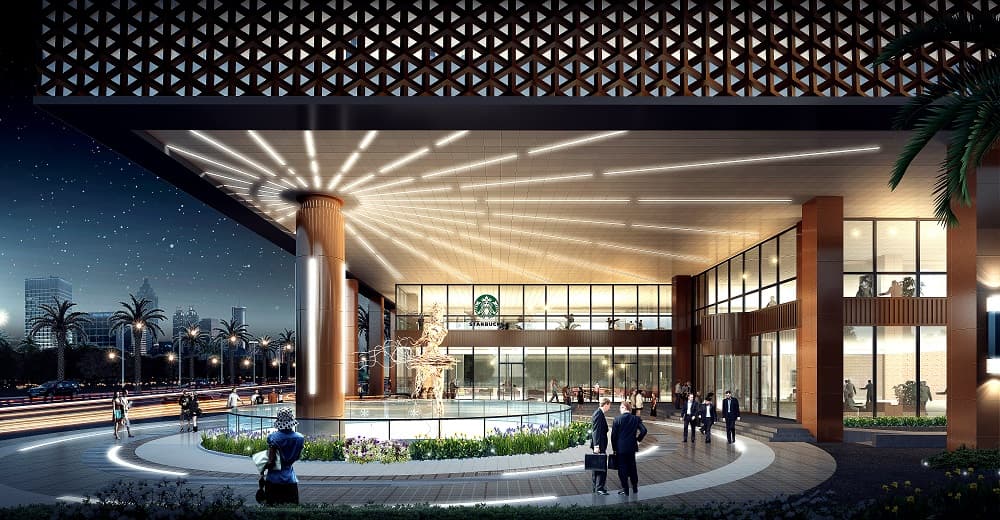 High-class facilities can be found throughout the development. Two gardens are present within the Phnom Penh Galaxy Garden. One on the rooftop, and one on the lower levels with each one hosting a different set of amenities. Depending on the preference, residents can enjoy a majestic bird's eye view of Phnom Penh through the Skydeck, take a relaxing swim in the pool, fitness center, and even an exhilarating visit on sky glass walk. Areas for brisk walking/running is also available in the lower garden area where residents looking to stay active can do so with Phnom Penh's famed city breeze.
Topping all of these off is the growing number of purpose-built shopping malls and other commercial establishments popping around Sen Sok; big commercial areas, such as the shopping mall AEON Mall 2 and wholesale center Makro. Dozens of supermarkets, cafes, and restaurants also dot the surrounding area of Phnom Penh Galaxy Garden. Living in the Phnom Penh Galaxy Garden gives residents the convenience of satisfying every whim.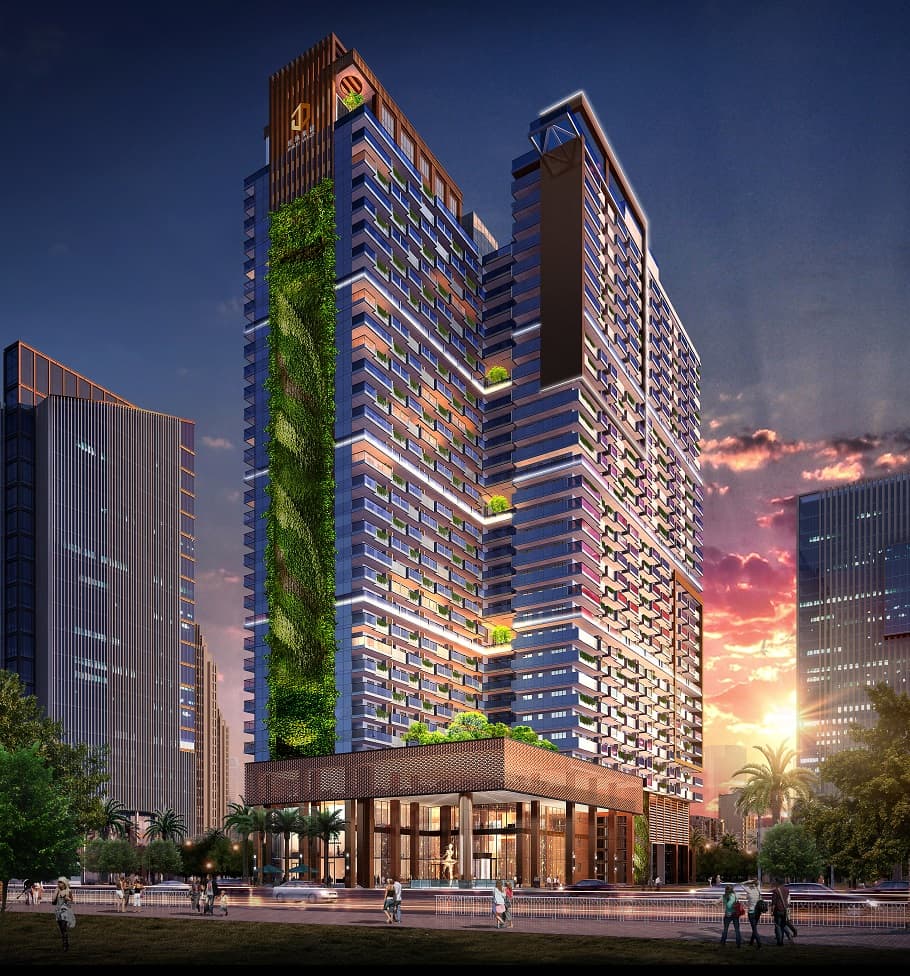 Prime rental location in Sen Sok
Phnom Penh is fast on-the-rise as its property sector builds up a cityscape similar to its neighbors. Phnom Penh Galaxy Garden stands as a prime property and investment choice among those looking to get ahead in Sen Sok's hot property market.
Phnom Penh Galaxy Garden sits at a comfortable distance from colleges and universities in Phnom Penh. Schools such as the University of Cambodia, Pannasastra University of Cambodia, Phnom Penh Institute of Technology, and the Royal University of Phnom Penh, are all within 10-20 minutes away. And with more Cambodian families from the countryside sending their children to Phnom Penh for school, the Phnom Penh Galaxy Garden will increasingly be an ideal place for rent near universities in Phnom Penh.
Of course, costs mean a lot to anyone, especially for parents. Fortunately, Phnom Penh Galaxy Garden is offering buyers a 0% interest installment for up to 30 months. Bank loans are also available where interested buyers can get a 50% downpayment before the handover in May 2023!
In the first year of its construction, a sizeable portion of pre-selling units have been sold and a flurry of interested buyers and investors are continuously asking what can kind of returns can they expect? With a healthy 6% guaranteed rental returns, who could possibly pass on the Phnom Penh Galaxy Garden?
"Your home in the stars" takes on multiple meanings with Phnom Penh Galaxy Garden. Not only does it provide residents with luxury comforts, great location, and even better returns, it allows residents to enjoy all of it under the romantic blanket of Phnom Penh's pristine night sky.