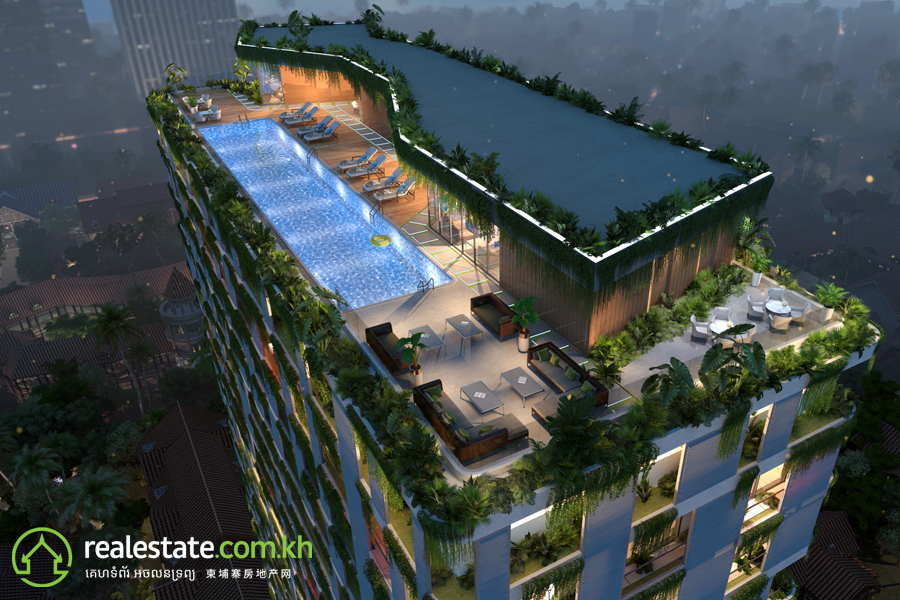 Imagine waking up to a gentle morning breeze and the sight of lush greeneries illuminated by the mellow morning sun. You would think you're on vacation in the countryside or by the seaside. But if you're living in Garden One, this will be your new everyday view.
Garden One is an upcoming project that surrounds you with verdant gardens and a relaxing atmosphere, making it Phnom Penh's premier green living development. Located in Toul Kork, a district known for its fast urbanisation. Garden One is expected to be a beacon of lush greenery in an area surrounded by a lifeless shade of grey.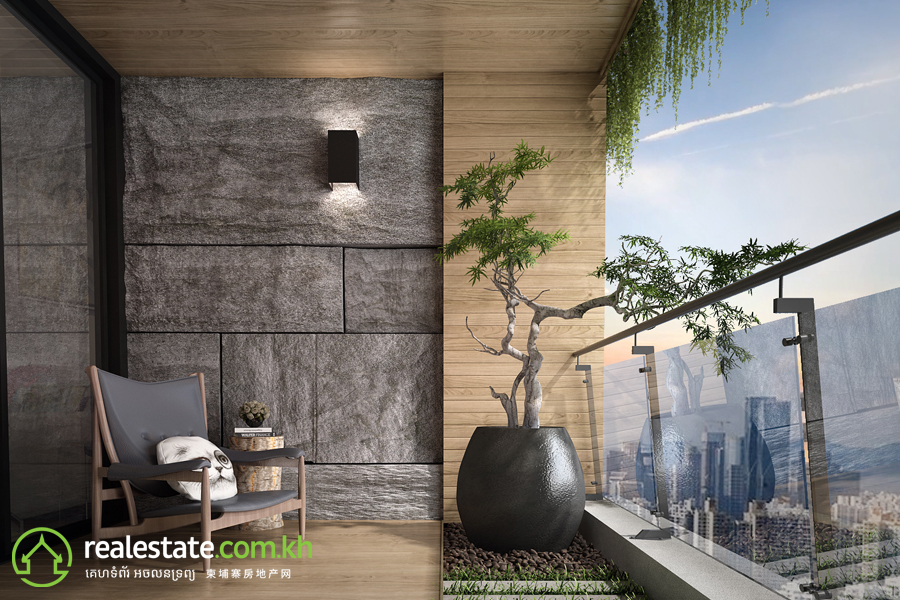 Garden One's vision is to marry eco-friendly living and 21st-century city standards for its residents. Each unit, ranging from 44 to 91 sqm, and even sprawling 139 sqm luxury units, is designed to accommodate modern fixtures that make your daily activities easier.
All units are uniquely surrounded by a small garden, complementing an already fantastic view of Phnom Penh's growing cityscape from its balconies. You can well expect your worries to be left by the door as you come home and reenergise yourself in the comfort and safety of Garden One.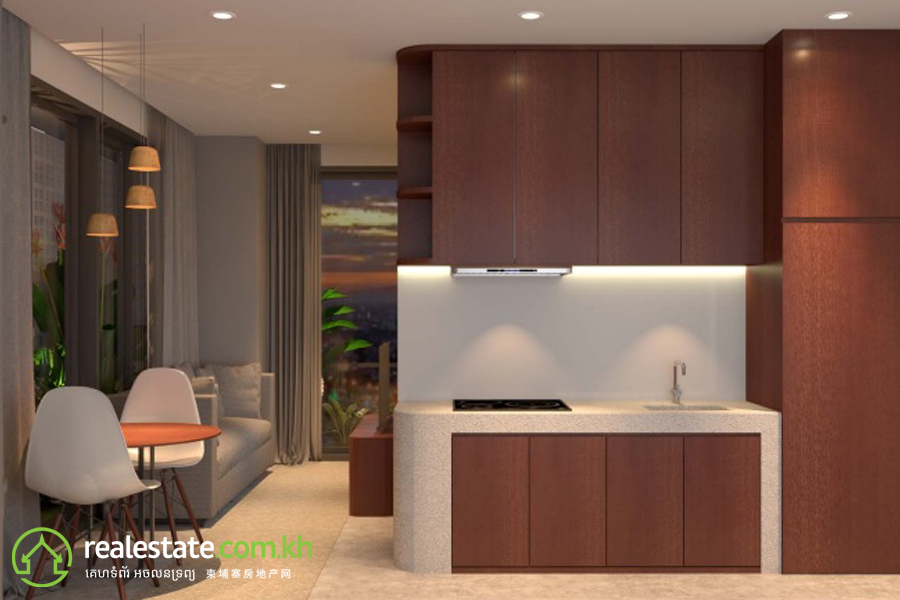 Garden One residences are turn-key homes allowing you to move-in quickly and hassle-free. Living here comes complete with the standard fitness centre and rooftop swimming pool benefits - all seamlessly styled with small gardens of their own.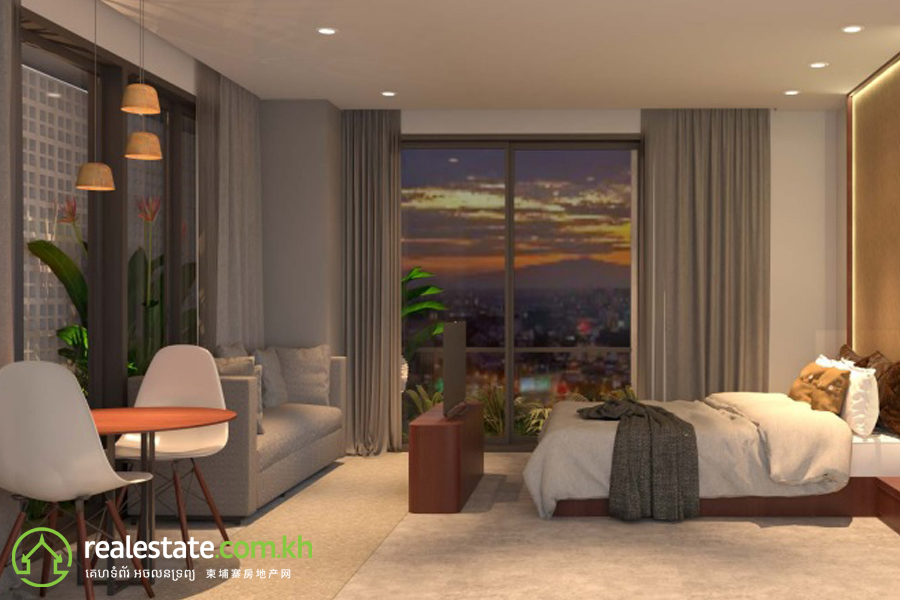 Being Phnom Penh's premier green living development, it offers a unique opportunity for both residents and investors. Units are available for rent and sale starting at USD $800 per month and USD $1,800 per sqm, respectively. Garden One also welcomes you to invest in the development of green spaces as its developer, JianZhong YuTong Co.,Ltd, offers a guaranteed 6% guaranteed rental return for 2 years. Garden One units are set to be handed over in December 2021.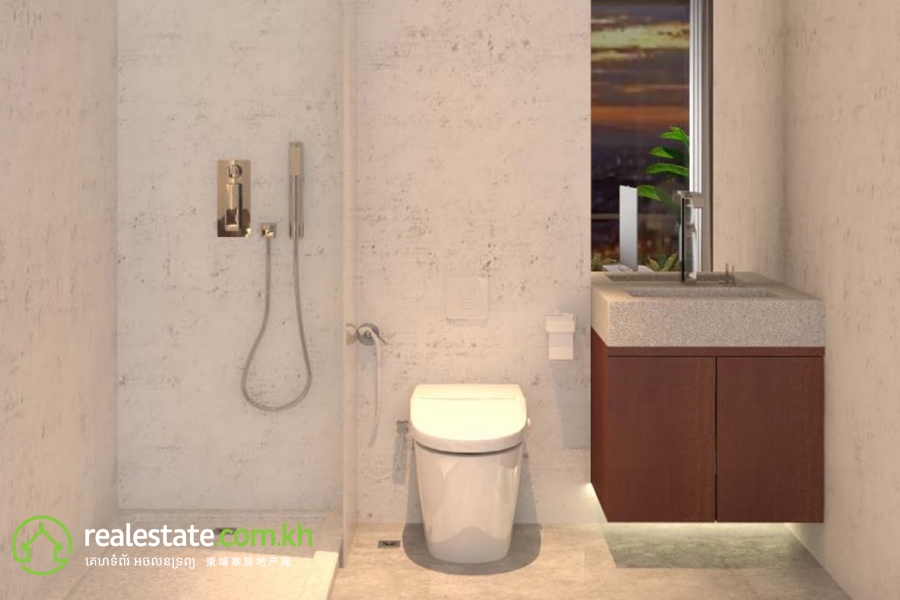 Green living may be the new popular trend, but are you actually living green? If you're interested in making a sustainable residential and investment choice, call us now at 092 92 1000 or email: info@realestate.com.kh

Realestate.com.kh is proud to bring back Cambodia's biggest Property & Lifestyle Market Expo which will be held on 7th and 8th August at Koh Pich Exhibition Center.
Booth sales and sponsorships for Home & Lifestyle Expo 2020 are open. 
For more information, please contact:  
Nin Kang (Khmer/Chinese)
+855 78 637 323
+855 93 552 305
nin.kang@realestate.com.kh
Tyler Stuart (English)
+855 12 599 699
+855 81 599 669
tyler.stuart@realestate.com.kh