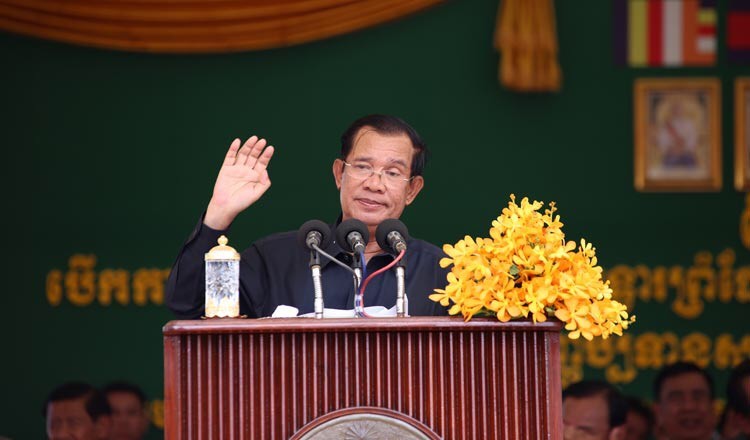 Prime Minister Hun Sen speaking at an event prior to lockdowns. Photo by K/T Khem Sovannara
Prime Minister Hun Sen announced last night he will end the lockdown in Phnom Penh and other provinces, but some small areas with a high risk of infections will remain under restrictions.
His announcement was made in response to a Facebook user, asking him about the situation after May 5, a deadline to reopen Phnom Penh and Takhmao City after three weeks of lockdown to prevent the spread of COVID-19.
"There is no reason to continue to close it. We will reopen provinces or capital. [We] can close small areas where there is a high risk of infections," he said.
"Ongoing lockdowns are compulsory to reduce the infection and deaths of our people. Please understand a common difficulty faced by the nation," he added.
Originally published in the Khmer Times:
https://www.khmertimeskh.com/50849886/lockdown-in-phom-penh-and-takhmao-to-be-lifted-after-may-5/