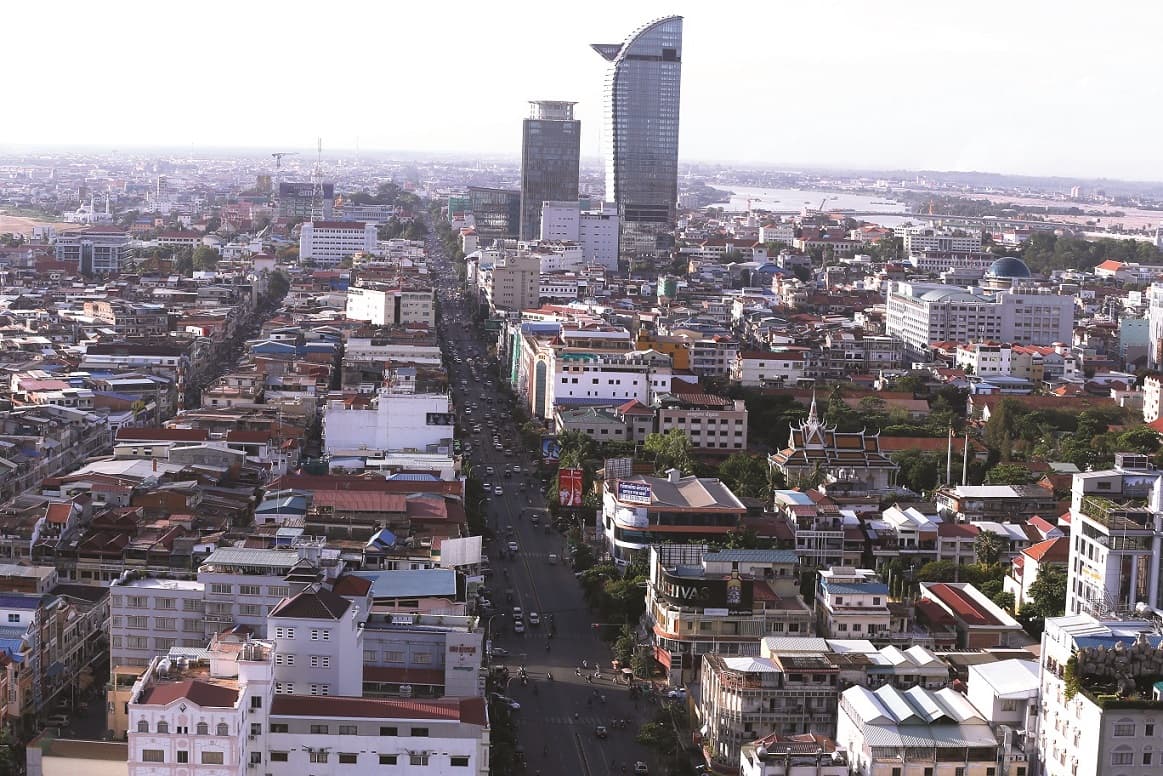 The year 2020 has been a tough year for Phnom Penh's property sector, particularly in the high-end spectrum of the market. And with a return of the scare due to Cambodia's first COVID-19 community infection, the pressure may be kept for longer than initially anticipated.
Key highlights of the sale price trend in Phnom Penh:
3-bedroom apartments see a 7% increase in the median sale price ~$300,000
2-bedroom apartments faced a 5% downward pressure from September
1-bedroom apartments saw a significant decrease of 20% median sale price
Dangkao, 7 Makara, and Por Sen Chey off lowest median sale price among Phnom Penh districts

Market Trend values are median prices found across Phnom Penh and are designed as a guide to navigate price ranges. Realestate.com.kh advises interested buyers to visit the condominiums for sale in Phnom Penh page for the specific price of projects they may be interested in.
2-bedrooms and 1-bedroom condominium prices in Phnom Penh have seen a noteworthy decrease in median sale price. 2-bedroom homes only saw a minor adjustment of 5%, bringing median prices down to ~$170,000. 1-bedroom condominium prices, however, saw a more significant decrease of almost 19% putting median prices down to ~$85,000.
Data recorded throughout November showed a returning interest and confidence in the high-end of the condominium market. Prior to the November 28 incident, confirmed cases have been kept to a minimum as authorities have done relatively well in containing further infections. As a result of these measures, Google's Mobility Index report in early November recorded a gradual return of foot traffic in Phnom Penh's retail and entertainment destinations.
The full effects of the November 28 incident are yet to be reflected on Market Trends particularly on 3-bedroom condominiums in Phnom Penh. Though it can already be seen that the confidence gained over the course of 2020 is shaken. Google Mobility Index's report in early December showed as much as a 39% decrease in foot traffic to retail and entertainment destinations in the weeks following the incident. Google's report, overall, showed more people choosing to stay at home for most of December.
Cambodian businesses, including the property sector, will likely have to deal with an extended period of reaching out to consumers in their homes.
Online property sales continue in Cambodia
The importance of online marketing and marketplaces are once again emphasized as more people are choosing to limit their time outside. Online marketing events make it easy for both buyers and sellers to connect throughout an extended period of self-quarantines and other general public precautions.
Realestate.com.kh's Online Year-End Property Sale 2020 is one such on-going property sale event offering exclusive discounts on over 20 developments in Cambodia. The online event has so far sold properties in Phnom Penh and Siem Reap throughout December - all the while safeguarding developers, agents, and buyers alike from unnecessary exposure outdoors.
Registration is free for the event but discounted units are limited. Realestate.com.kh is inviting all interested buyers to register today!

Article by: