(Click here to learn more about Prince Happiness Plaza) 
Being one of the countries under the most dynamic and potential economic development in the world, Cambodia is no longer synonymous with poverty and chaos, but a reincarnation of the ancient Khmer Kingdom booming in the rapid construction of urban infrastructure and much more industrial development. Remarkably, in the capital Phnom Penh, housing prices have been soaring for years due to the huge demand by increasing population, tailed by larger property investments.
Compared to the change in the residential sector, supplies of office buildings in Phnom Penh are relatively more scarce. The 'Belt and Road' initiative brings with it many multinational corporations from China. The office building is playing a growing role in the business sector. For now, Phnom Penh has only three Grade A office buildings, namely the Canadia Tower, the Exchange Square, and the Vattanac Capital. Cambodia's emerging market sees an average return on revenue (ROR) of 10% and a noticeable shortage in supply and has become a new hotcake for investors.
Demand for office buildings in Phnom Penh is expanding
According to the 'Quarter 3 Report of Phnom Penh's Real Estate Market in 2019' previously released by CBRE, the number of Cambodian office units continues to increase, and the average rate of occupancy of all grades (A/B/C) office buildings increased by 4.7% year-on-year reached a new peak of 87.7%.

Focused on Phnom Penh's market, a report for the second quarter of 2019 disclosed that high-end office spaces in Phnom Penh are basically in full occupancy, saw a rising by 0.54% over the first quarter, and rents also continuing to rise. That said, the supply of available office spaces in Phnom Penh is starting to tighten, and even more so when high-end office spaces are concerned.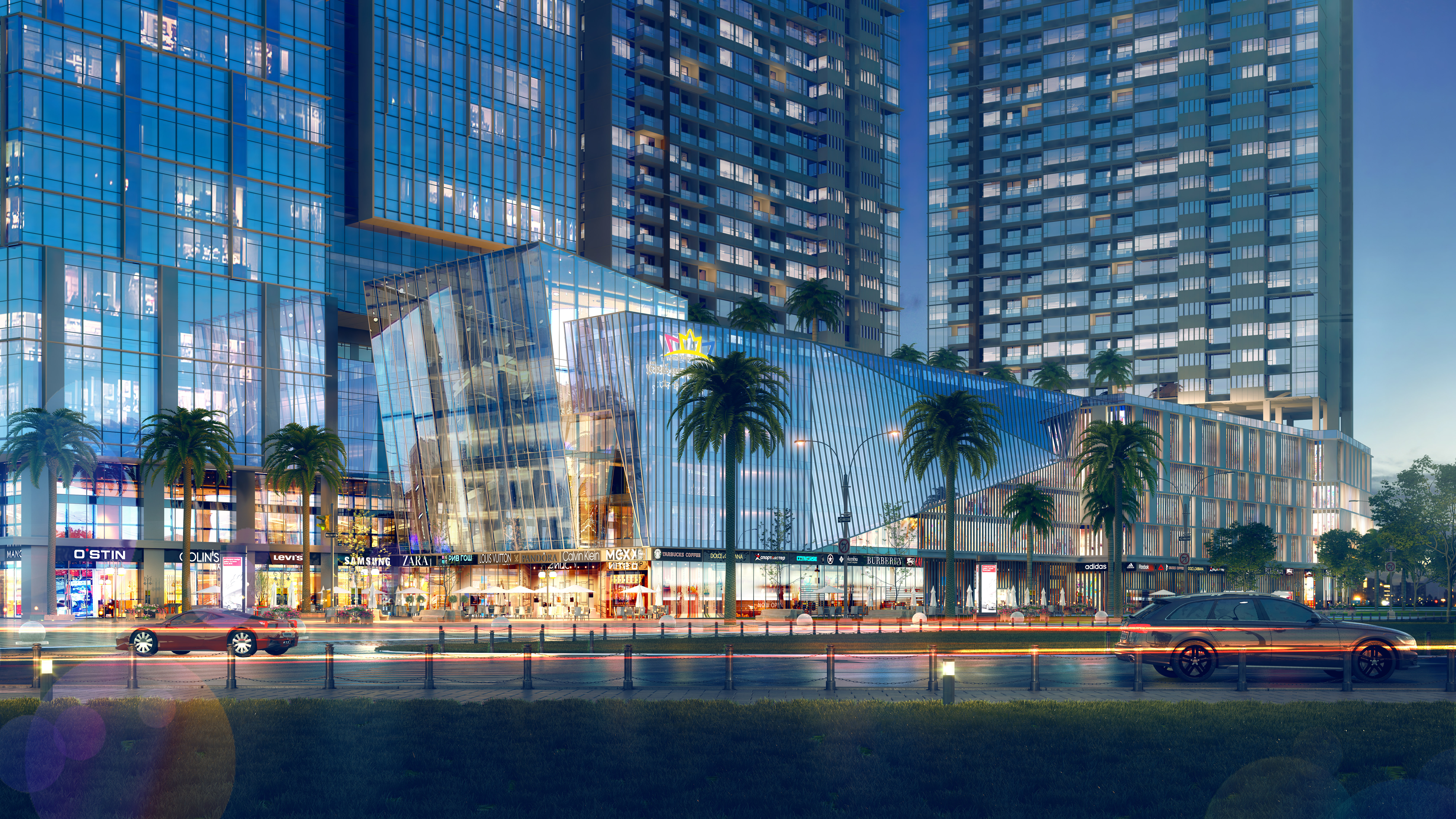 (Click here to learn more about Prince Happiness Plaza) 
Innovation on office spaces weighs in on business strategies
The trend of modern office design focuses on flexibility in workspaces that can entice talents and promote the performance of employees. More and more companies have come to realise these possibilities and are beginning to stick to these new approaches to office management.
With a large number of foreign companies stationed in Phnom Penh, thanks to the stable political environment and good opportunities, the office-based workers in Cambodia have gradually increased. As a counterpart to villas or high-end apartments, modernised A-grade office spaces have become a better choice for corporations and entrepreneurs.
Investment in Phnom Penh's office spaces prioritises long-term use
Business real estate operations do not differ much from infrastructure development. It is the locomotive that drives a nation's industrial prosperity and overall economic development. They both require long-term financial support. Therefore, a smart commercial real estate developer will partner up a competent operator, carry out a lower-cost plan backed with long-term funding, so as to yield more profit than developing a residential project.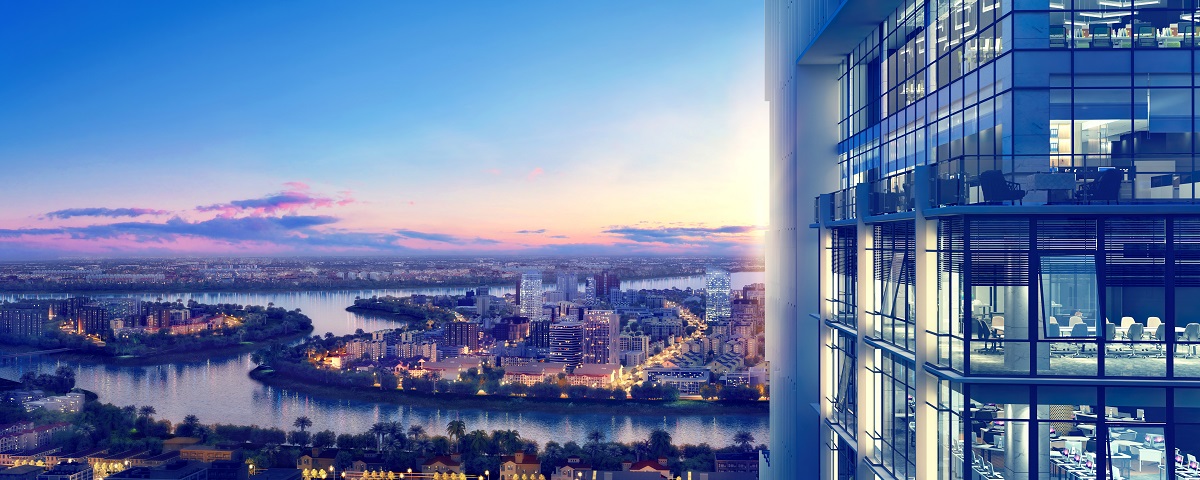 (Click here to learn more about Prince Happiness Plaza) 
Last year, rates of return of office spaces in Phnom Penh were as high as 10% -15%, higher than residential returns at 6%-8%. The monthly rent of Grade A office remained at $28-$38 per sqm, $22-$26 per sqm for Grade B office, $12-$17 per sqm for Grade C in the city centre. The lease of office spaces is more in line with long-term returns, in contrast to the initial high-end sales figures associated with residential units.
Recently, Phnom Penh's real estate market is largely dominated Grade C and B office spaces, which consists of 51% for Grade C, 35% for Grade B and 14% for Grade A. It is forecasted that the share of Grade A and Grade B office spaces will increase from 49% to 72% by the end of 2021. The development of high-end office buildings is still in the phase before its big leap, and it could very well suit investors to throw in their lot now before prices soar again.
Investing in commercial property in Phnom Penh? Prince Happiness Plaza has more lucrative offers with office spaces
Prince Happiness Plaza is located in the heart of ​​southern Phnom Penh, a part of town seeing continuous growth. Famous landmarks, such as the Independence Monument, National Museum, and the Royal Palace are nearby. A cluster of embassies, including Australia, Japan, Thailand, Russia, Malaysia, and others are within reach.
Modern medical institutions such as the First Center Polyclinic and Bayon Hospital, and international schools such as ISPP, PARAGON, and Royal University of Law and Economics are all within a 2-kilometre radius. It is also close to tons of leisure and entertainment which includes AEON Phase 3, PH Mall, Russian Market, Central Market, Sofitel Hotel, Bassac River Restaurant, and Naga World. Occupants of the Plaza can easily enjoy all the offerings from a wide range of available amenities.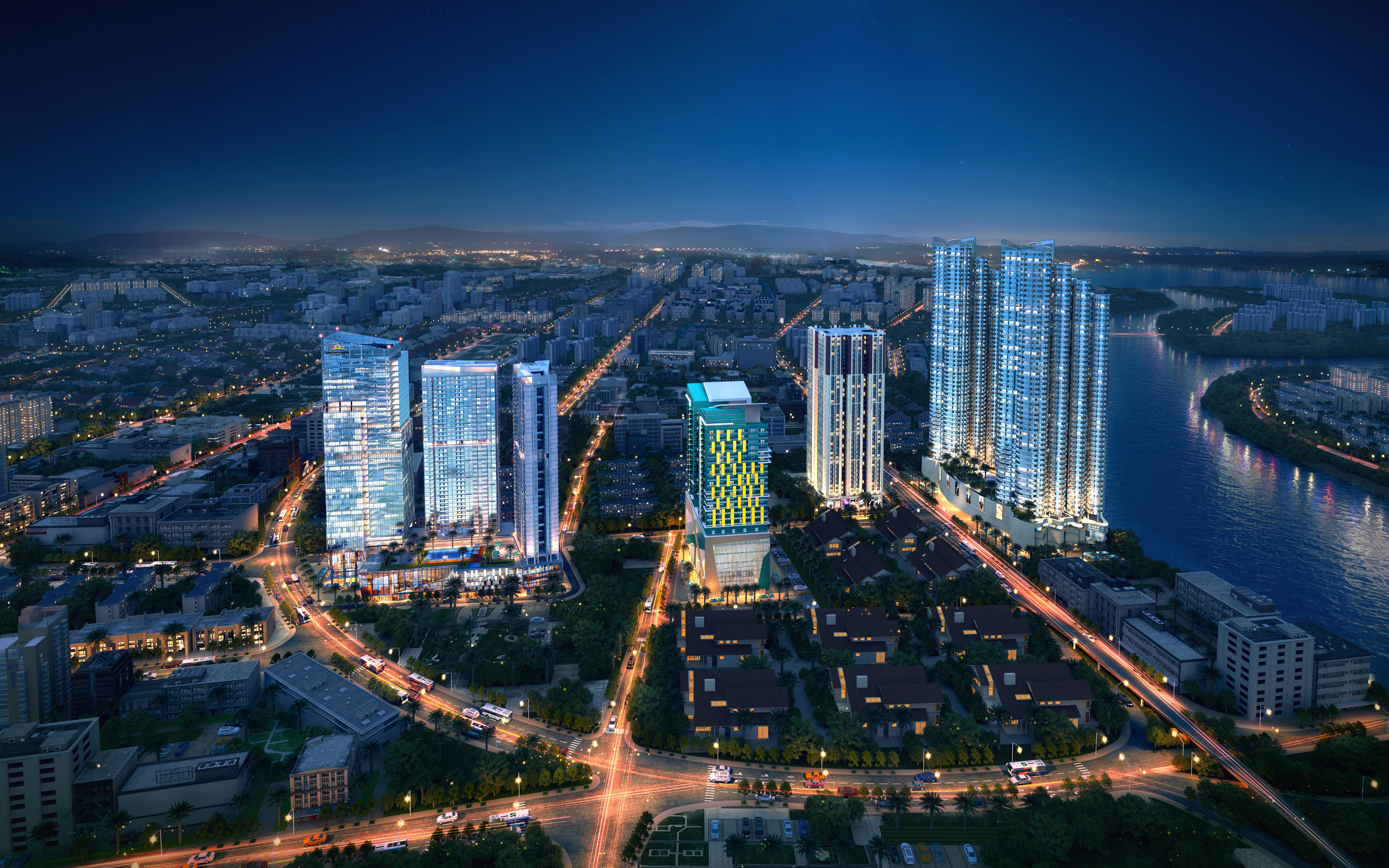 (Click here to learn more about Prince Happiness Plaza) 
Additionally, Prince Happiness Plaza is located right along Monivong Blvd, well within the area where Monivong, Road 271, and Hun Sen Blvd all merge - allowing for quick access to the heart of Phnom Penh, the airport, and basically anywhere else in the city!
Seize a spot in the heart of a rising stage, where an icon will soon stand!
Do not miss out the metropolitan luxury residence (MERRYLAND) and its office assets (SKYRISE), both available for international sale!
Realestate.com.kh is proud to bring back Cambodia's biggest Property & Lifestyle Market Expo which will be held on 7th and 8th August at Koh Pich Exhibition Center.
Booth sales and sponsorships for Home & Lifestyle Expo 2020 are open. 
For more information, please contact:  
Nin Kang (Khmer/Chinese)
+855 78 637 323
+855 93 552 305
nin.kang@realestate.com.kh
Tyler Stuart (English)
+855 12 599 699
+855 81 599 669
tyler.stuart@realestate.com.kh