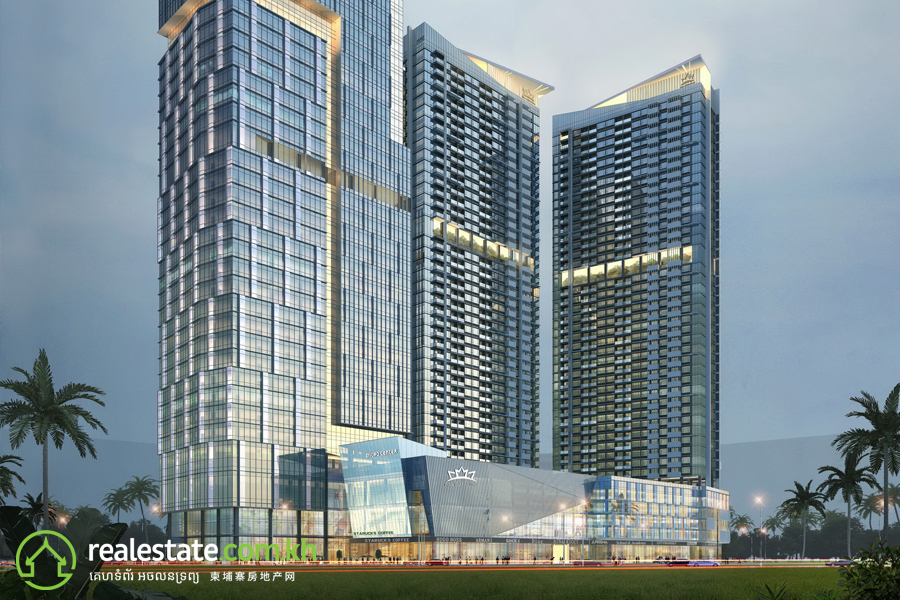 How has the Cambodian property industry been dealing with COVID-19's global outbreak? The construction sector is continuously seeing approvals with on-going constructions carrying on - keeping it far from stagnation, according to a government report.
A key example is the continued construction of the expressway connecting Phnom Penh and Sihanoukville. The momentum of large projects remain undeterred as Cambodia has not experienced a massive outbreak of the virus compared to other countries. It is expected that once the crisis ends, the construction and property sector will bounce back with more interest and activity.
Although Cambodian properties have grown more attractive to property investors from abroad, it is important to remember that its appeal largely depends on the returns and its other potentials. Foreign investors will definitely be looking at the quality of the property as a prime selling point.
In fact, "quality consumption" has gradually become a staple of modern lifestyle. This new must-have can also be seen being adopted on clothing and food and interestingly highlights the importance of brand trust. When it comes to property hunting, developers establishing a brand image are adopting quality consumption through better finance and a show of strong and expert level of operations management.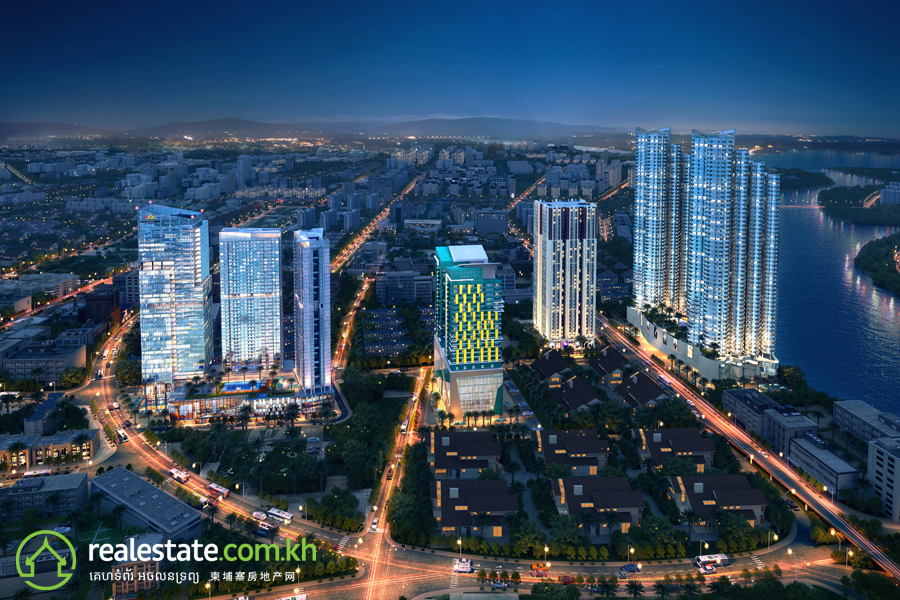 Quality products mean greater potential for appreciation in a growing market while offering plenty of buoyancy against a bearish market. COVID-19 has certainly made a distinction between developers you should and shouldn't be looking to for your hard-earned wealth.
Prince Happiness Plaza is built by the Prince Real Estate Group, a leading real estate developers in Cambodia. The group owes its reputation of being quality developers of residential and commercial projects to its professional relationships built and its expert way of managing its various operations in the Kingdom.
Prince Real Estate Group boasts several projects in Phnom Penh and Sihanoukville, including high-end complexes and central business landmarks such as the Prince Central Plaza, Prince Modern Plaza, Prince Times Plaza, Prince International Plaza, Prince Happiness Plaza, Prince Tian Xi Wan, Prince City Center, Prince Blue Bay Palace, Prince Smart Garden, Prince Koh Takeiv and many more in the pipeline.
Every development is preceded by meticulous research on any area. This is then followed by strict planning born of years of experience in the industry. As a result, Prince Real Estate Group has delivered many properties worthy of the word-of-mouth recommendations it has received over the years.
As the saying goes, a gigantic tree is a great source of shelter. Likewise, the Prince Real Estate Group offers a great way for investors to preserve their wealth. Its projects alone have covered a titled land area exceeding 12 million sqm and a total floor development plan of more than 20 million sqm, which adds up to over 2 billion USD in investments.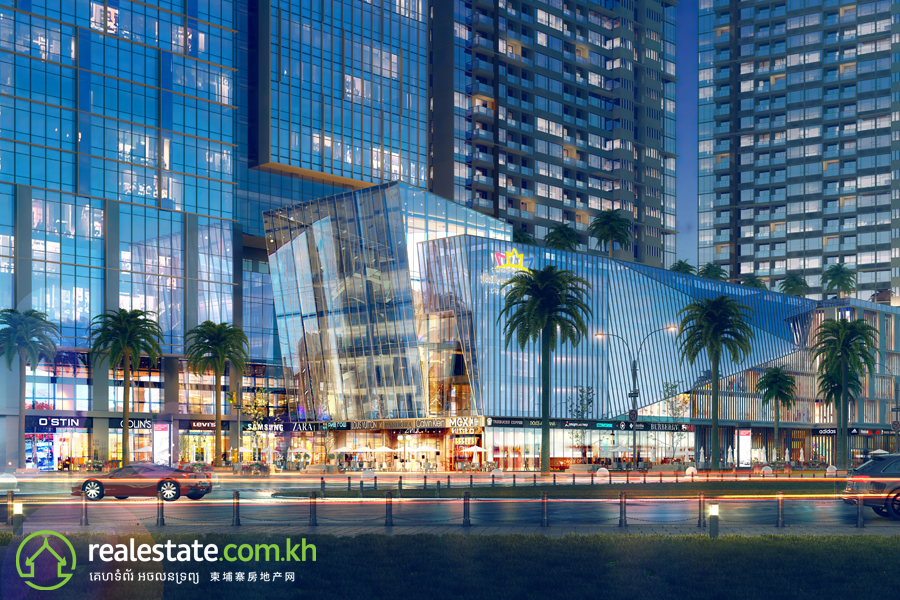 But property investment is not just about the property itself. It is also very much about the surrounding environment and facilities offered in the area. The value and the rental return of the investment is directly related to the growth and prosperity of its neighbourhood.
Prime location is the first step to wealth security and growth
If you're considering the potential for appreciation, the surrounding convenience, amenities and other upcoming developments in the area could give you a picture of future returns.
Prince Happiness Plaza is a top-class development located in the south of Phnom Penh. Its location ticks all of the important boxes of a project with a high potential for appreciation. For example, Khan Meanchey, the district south of Prince Happiness Plaza, is seeing plenty more commercial developments in the coming years.
Residents are guaranteed a great atmosphere with Prince Happiness Plaza's excellent selection of facilities. It's also worth mentioning that it sits right in the hub of embassies including Australia, Thailand, Japan, Russia, South Korea, and Malaysia.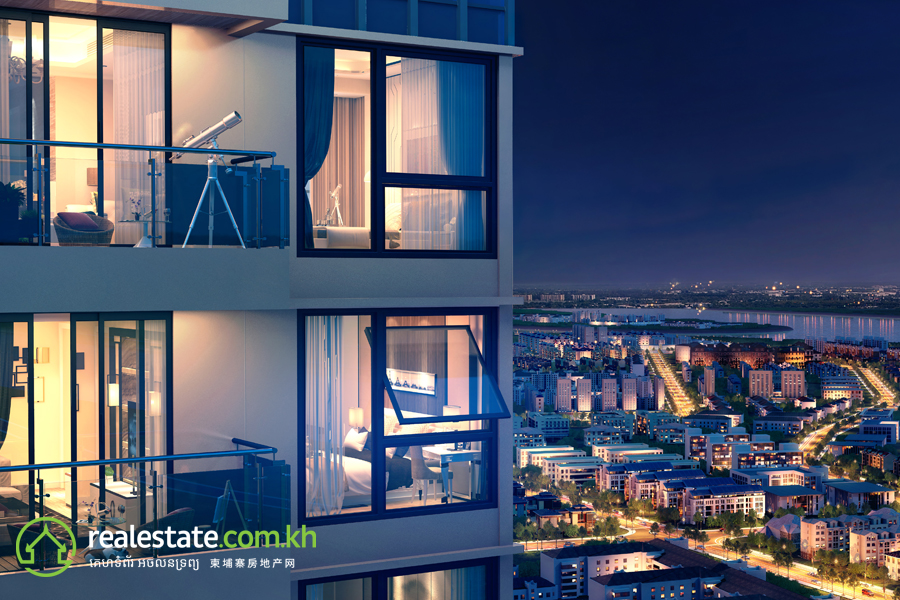 It is also just a stone's throw away from major tourist attractions such as the National Museum, the Independence Monument, and the Royal Palace. Major shopping markets and malls such as PH ECO Mall, Russian Market, Central Market, AEON Mall 1, and the upcoming AEON Mall 3. Prince Happiness Plaza has a great selection of surrounding schools such as the International School of Phnom Penh (ISPP), ZAMAN International School, and the Royal University of Law and Economics. The benefits of its location does not stop there.
Health and fitness are important to any investor, and Prince Happiness Plaza meets these needs. The First Center Polyclinic, the Bayon Hospital Phnom Penh, and the Olympic Stadium are a short drive away. The Sofitel Hotel and NagaWorld are close by for high-class recreational activities, giving residents of the plaza a range of dazzling indulgences befitting their lifestyle.
The Prince Happiness Plaza sits along Monivong Boulevard and is relatively near where Monivong, Road 271, and Hun Sen Boulevard all merge - allowing for quick access to the heart of Phnom Penh, the airport, and basically anywhere else in the city! Owning property in the Prince Happiness Plaza is an ideal way of protecting and growing one's wealth based on a safe and prosperous location in the south of Phnom Penh.
The current health crisis will pass eventually, and activities will resume - it's all a matter of time. All of these events have shed light on the importance of good investments on good name brands, especially in something as essential as a home.

Realestate.com.kh is proud to bring the first Black Friday Property Sale to the Cambodian real estate market. Register now to secure the never-before-seen big discount from projects across Cambodia.