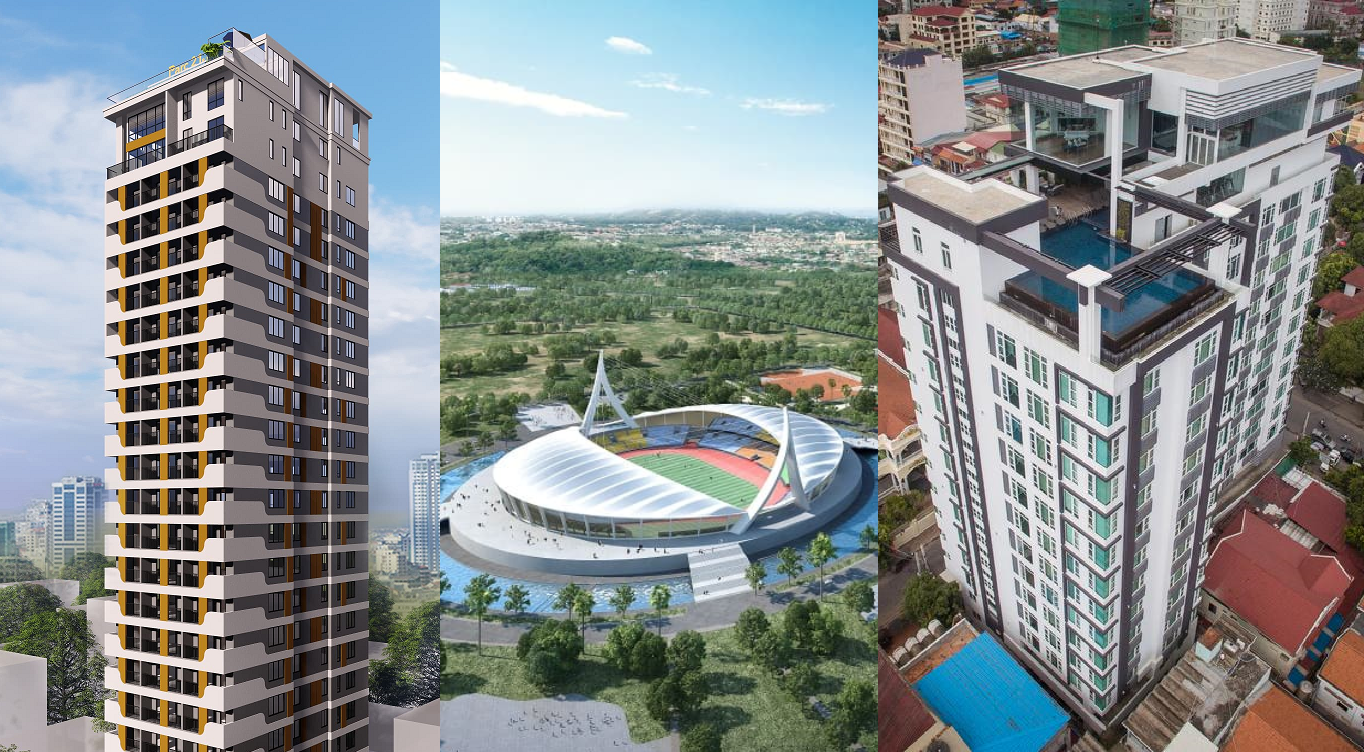 A property purchase is a major investment for most people and anyone looking to buy property will be well to do by comparing several choices. It's for this purpose that Realestate.com.kh is starting its monthly comparison series to give you a quick rundown of projects, side-by-side!
For July 2021, we'll be comparing a few projects that may be worth your while:
The PARC 21 Residence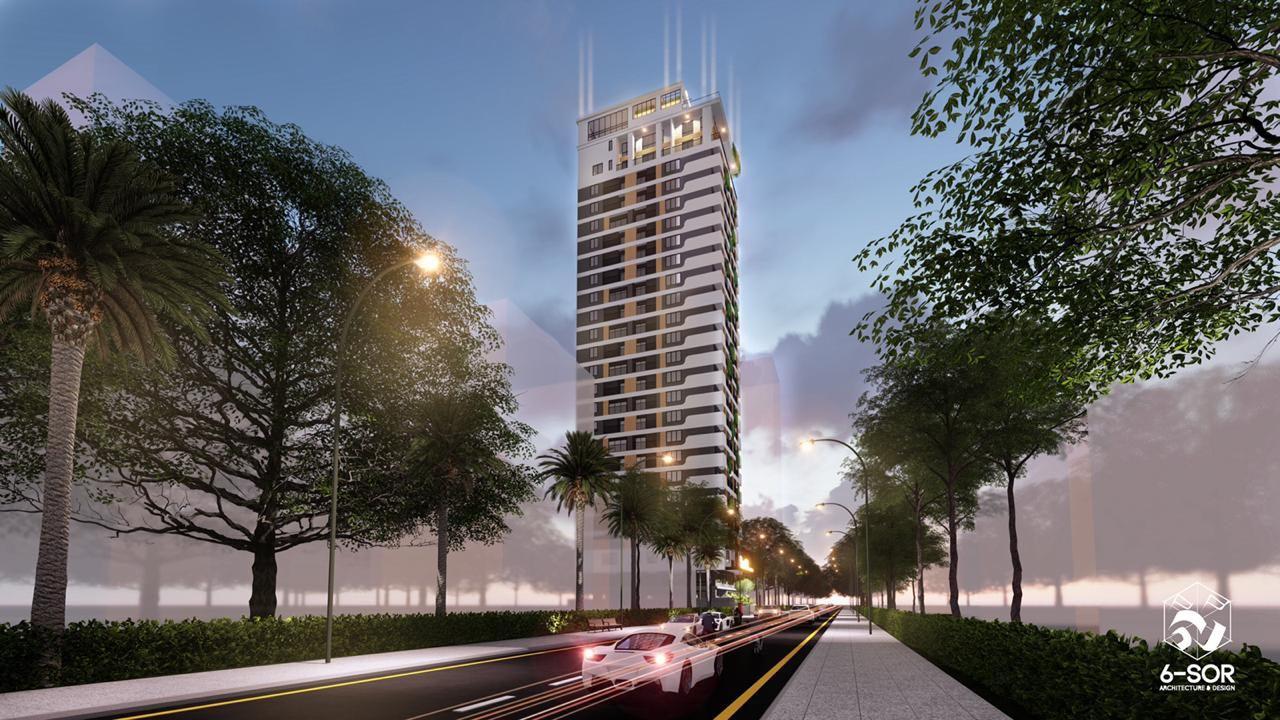 PARC 21 Residence is a 21-storey building with a total of 132 residential units with a balcony. The project takes advantage of Chamkarmon's relatively lower property costs without having to give up modern conveniences staple to urban centres.
Location
The PARC 21 Residence is located in the prime area of Boeung Trabek in Chamkarmon, Phnom Penh. Chamkarmon is in the south-central part of the capital city and is considered a Tier 2 location surrounded by a myriad of shopping, food & beverage, and other entertainment spots comparable to nearby central business districts like Daun Penh and BKK1.
Amenities
Amenities in the project complement the already numerous conveniences around Chamkarmon. PARC 21 includes an infinity swimming pool, jacuzzi, gym/fitness center, garden, and a skybar - all located in the rooftop deck with a full view of Phnom Penh's city skyline.
Price
The PARC 21 Residence beats out other developments within its vicinity by offering a good price per square metre. At present, ~$2,100 is the price per square meter before discounts and other promotions are applied!
Return-on-Investment
The PARC 21 Residence is available for both local and foreign buyers. The project also has a Guaranteed Rental Returns scheme of 7% for 3 years and runs promotions on occasion. As of posting, PARC 21 is currently running a minimum of 6% discount for July buyers. It's also worth noting that PARC 21 has not experienced a major delay in its construction schedule despite the onset of the pandemic.
In a report by the Khmer Times, Phnom Penh's vaccine rollout has primed the capital city as the target of a travel bubble sometime in 2021/2022. PARC 21 is set to finish by June 2022, once tourists and expatriates return to Cambodia.
WorldBridge Sports Village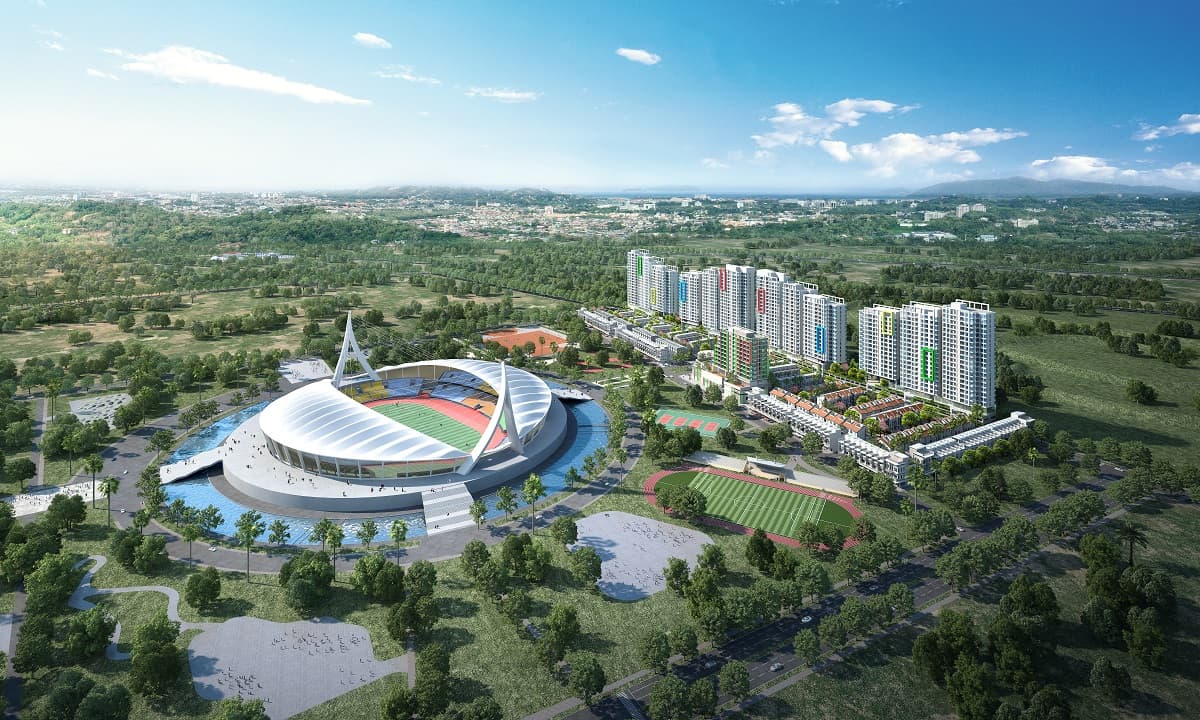 WorldBridge Sport Village (WBSV) is a large-scale development set to be the host venue for the upcoming SEA Games 2023. The project will be the first sports village in Cambodia geared towards residents looking to stay physically active with urban comforts readily available within the project complex.
Location
WBSV is located nearby Win Win Boulevard, Bak Kaeng, Chroy Changvar, Phnom Penh. Chroy Changvar is a peninsular district located in the northeast of the capital's downtown. The area itself is seeing significant attention from developers looking to expand on the outskirts of the city and residential property seekers looking to live a suburban lifestyle.
Amenities
The WBSV packs plenty of amenities in time for the SEA Games 2023 and beyond. As a sports village, it will have a myriad of sporting facilities including gymnasiums, olympic-sized swimming pools, and training centers. WBSV's most iconic amenity and landmark is the Morodok Techo National Stadium with its own set of sporting facilities directly adjacent to the project itself.
Price
The WorldBridge Sport Village has both high-rise and landed residential properties. Its condo prices, in particular, are priced at ~$1,300 per square metre - a bargain considering the promise of the project and being developed by the WorldBridge Group, one of Cambodia's most prominent groups of companies.
Return-on-Investment
The WorldBridge Sport Village offers a 5% GRR for 2 years. To make things easier, WBSV has partnered with Sathapana Bank to provide loans. WBSV Condos also offer 0% down payment plans and are available for foreign ownership.
Silvertown Metropolitan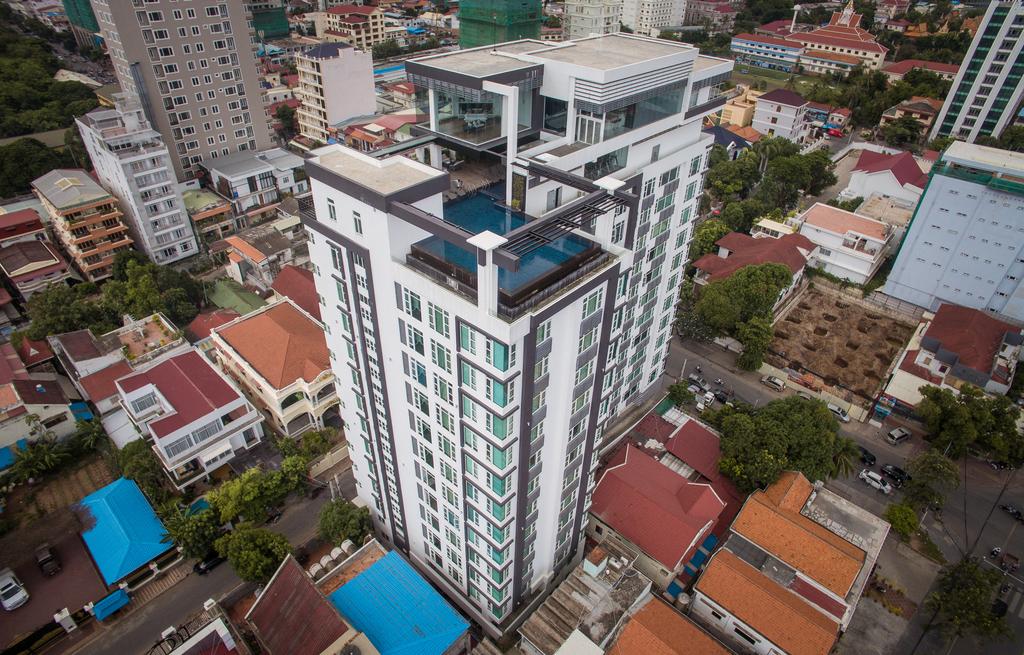 Silvertown Metropolitan is a completed development in BKK1. This high-end residence is one of the first luxury living developments in Phnom Penh and is developed by Naki Realty, part of the Naki Group of companies.
Location
Silvertown Metropolitan's location in BKK1 is an area popular among locals and expatriates for its many international schools, embassies, retail shopping spots, restaurants, supermarkets, and convenience stores. Aside from being a developed urban area, Silvertown Metropolitan is strategically located close to Mao Tse Tung Boulevard leading to the central/south-central area of Phnom Penh with high urban development.
Amenities
Silvertown Metropolitan has fully-furnished units complemented by world-class accommodation with convenient hotel-like services. With a sky bar, fitness center, and infinity pool, Silvertown Metropolitan's amenities grant residents and visitors a beautiful panoramic view of the city.
Price
Silvertown Metropolitan is priced at $2,300 per square metre before discounts and promotions are applied. Silvertown Metropolitan's initial asking price puts it at the high-end of projects in Phnom Penh but at the more competitive range when compared to other projects considering it is a finished project and is not prone to uncertainties in the same way new developments in Phnom Penh are experiencing.
Return-on-Investment
Silvertown Metropolitan offers Revenue Sharing and Rent-to-Own plans for buyers/investors. Discounts are provided depending on which investment option buyers will choose. Bank loans are also available from PPCBank in Cambodia - allowing loans up to 70% for Khmers and up to 50% for foreign buyers.
Summary Comparison
Project Comparisons
The PARC 21 Residence
WorldBridge Sport Village
Silvertown Metropolitan
Location
Chamkarmon
Chroy Changvar
BKK1
Amenities

Infinity swimming pool

Jacuzzi

Gym/fitness center

Garden

Skybar

Gymnasiums

Olympic-size swimming pools

Training centres & sports facilities

Shopping centre

Morodok Techo National Stadium

Sky bar

Fitness center

Infinity pool

Cleaning and other hotel services

Price
$2,100 per sqm before discounts, lower than surrounding developments
$1,300 per sqm before discounts, limited-time off plan pricing
$2,300 per sqm before discounts, competitive against other properties in CBD
Return-on-Investment

7% GRR for 3 years

Discounts available

Located in popular area

5% GRR for 2 years

Discounts available

Located in developing area

Revenue sharing / Rent-to-Own plans

Discounts available

Located in central business district

Completion date
Scheduled for June 2022
Scheduled for 2023
Finished Project
Article by: