Cambodia continues to be an ideal destination for investors, property developers, and businesses aiming to expand their activities and increase their market presence within the ASEAN region.
Cambodian Economic and Property Recovery
It's important to sometimes take stock and assess the bigger picture, and to borrow popular cryptocurrency terminology, not buy into the hype or the FUD - if you are investing in the Cambodian market or buying property in the Kingdom, patience and perspective are key.
Residual COVID impacts are still being felt, while global supply chain issues, the impact of the war in Ukraine, pending global recession fears and rising interest rates, plus the WHO announcement that monkeypox in July 2022 was a "Public Health Emergency of International Concern" which might scare off investors, it's actually potentially a great time to take opportunities.
The nation's economy increased by 3 per cent in 2021 despite the pandemic, and it has been forecasted to increase to between 4-6 per cent in 2022 (depending on which source you rely on). The country's inflation rate is predicted to reach 4.7 per cent in 2022, while the forecasted inflation rate for 2023 is expected to drop to 2.2 per cent. 
More recently, global rating agency Standard & Poor (S&P) even forecast Cambodia's gross domestic product to reach 6.3 per cent this year - which is higher than projections made by the World Bank, International Monetary Fund, and Asian Development Bank. The National Bank of Cambodia (NBC) governor Chea Chanto believes that Cambodia's economy is projected to grow by 5.3 per cent in 2022.
Cambodia is already reaping benefits from the newly-established Regional Comprehensive Economic Partnership ("RCEP") agreement. In the first half of this year, Cambodia's total exports to other member countries of RCEP were worth USD $3.28 billion. Over time, more employment opportunities (due to the increased production are expected), while knowledge-sharing aspects of the RCEP among the partnership's members will be a boon for Cambodia and greater FDI will flow into construction and property development.
Investment into Cambodia
In the first six months of 2022, the Council for the Development of Cambodia (CDC) also approved 63 private investment projects outside of the Kingdom's special economic zones (SEZ), which is an improvement of 18 projects compared to 2021 over the same period.
Keep in mind that China is still battling COVID-19 in its own way which is preventing the levels of investment and travel experienced before the pandemic. Regardless, Cambodia still attracted fixed-asset investment from China worth $1.29 billion in the first half of 2022 and China remains the top foreign investor in Cambodia, accounting for 43 per cent of the total foreign investment (worth $2.99 billion during the January-June period.)
Cambodia has done well to diversify and attract FDI from other foreign nations which include Thailand, Samoa, the British Virgin Islands, South Korea, Singapore, Cayman Islands, Malaysia, Japan, and Australia. 
However, the important milestone to take notice of is that domestic investments have topped the investments in Cambodia this year thus far, accounting for $1.59 billion - this is a higher value than came in from Chinese investments in the first half of 2022. We have seen similar trends in the property market and the Cambodian condo market, which was historically dominated by foreign buyers, but has seen a remarkable increase in local customers amid the middle-class boom witnessed in recent times.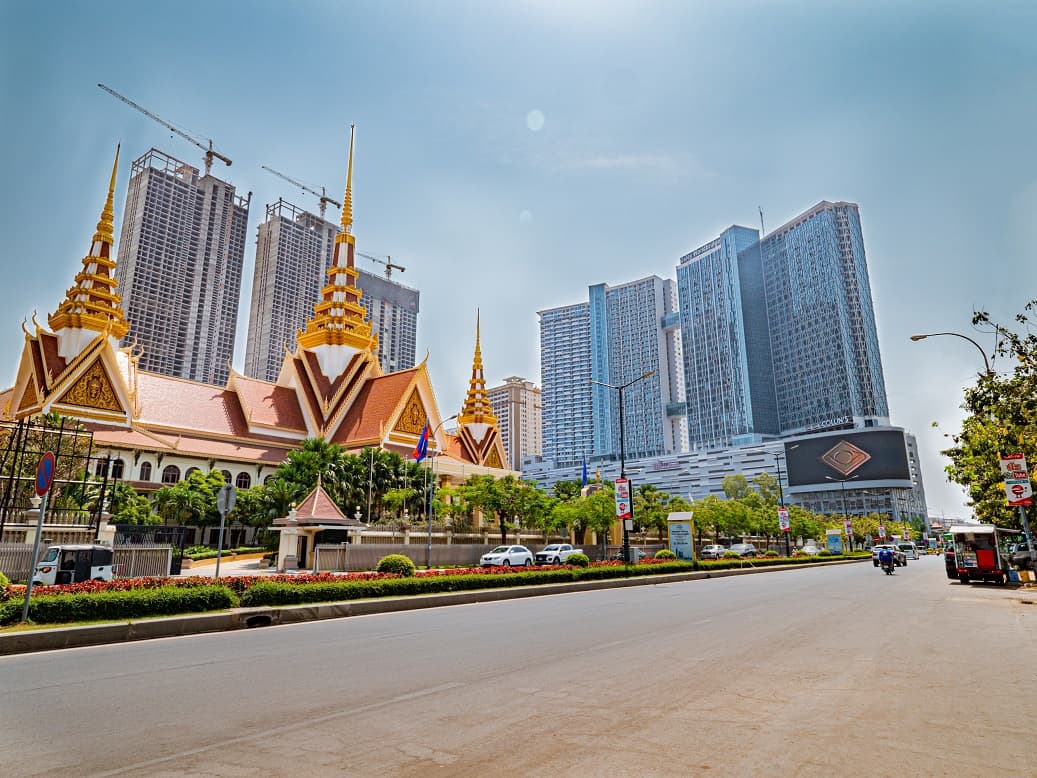 Appetite for Property Investment
The 2022 Realestate.com.kh Real Estate Survey indicated there remains strong demand for housing in Cambodia from first home buyers, re-buyers, and local and international investors, with more than 90% of respondents indicated buying property is a good investment in Cambodia.
The success of Cambodia's COVID-19 vaccination roll-out and the end of health restrictions do much to revitalise the economy and the property industry in 2022, with many in the sector still confident that foreign direct investment will surge over time.
The most recent estimate from Aun Pornmoniroth, the Deputy Prime Minister, Minister of Economy and Finance, indicated sector growth was 4.8 per cent in real estate in 2022, and the existing demand for housing and office properties continues to drive the sector's potential prosperity. The National Bank of Cambodia also predicted that the real estate and property sector will see gradual growth in 2022 due to the continuation of pending construction projects, resulting in the country's overall increased revenue and economic growth.
Bussineswire's Cambodia Construction Industry Report 2022 expects the construction industry to grow by 6.3% in 2022 and register an annual average growth of 9.4% between 2023 and 2026. This is based on the ongoing investment in the infrastructure, commercial and residential sectors and robust interest in real estate.
There actually will be a number of exciting developments in Cambodia in 2022 which should further entice investment, better utilise technology, and see markets respond to changing consumer and buyers behaviours.