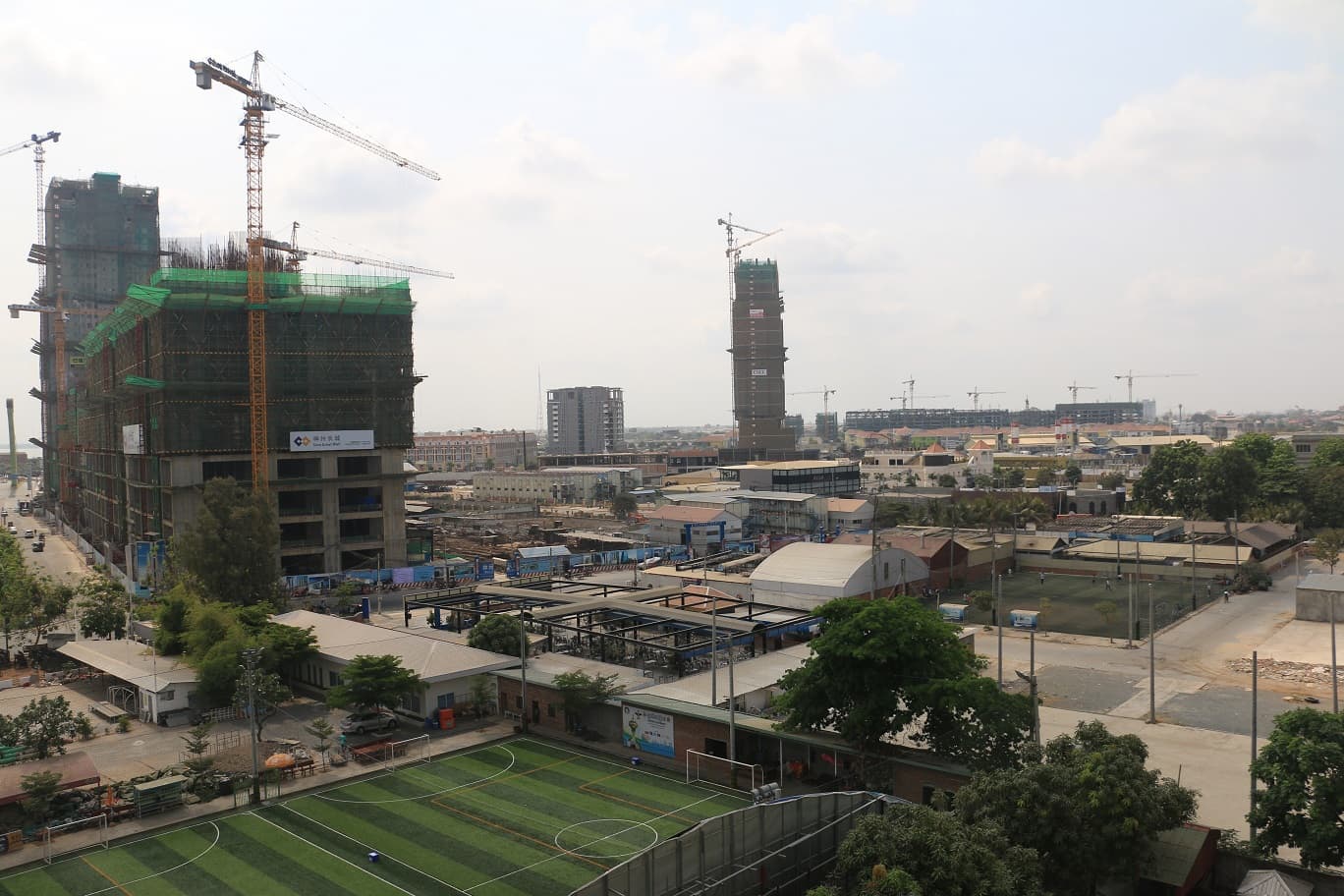 As many major residential projects reach completion across Phnom Penh in 2017, condos, boreys, and mixed-use complexes alike, industry insiders are becoming increasingly focused on what will become of these buildings once actively occupied with residents. More specifically, how well will the property be managed.
Cambodia has traditionally been a market in which family-owned buildings are essentially managed by the family members with a sporadic collection of maintenance fees from tenants. Yet, in a 200+ unit condo tower, this model is shaky at best. "The gap comes from an overall lack of talent in the market, whether you are looking for an experienced Property Manager or Chief Engineer, or even Operations Manager," says Sunny Soo, Managing Director of Keystone Property Consultants Co., Ltd., an international associate of Savills. "Unlike countries like China, Thailand or even Vietnam, property management in these markets is already a mature industry. Human resources is still a big issue here," continues Soo.
Simon Griffiths, Senior Associate Director at CBRE Cambodia, agrees, stating that, "there are very few experienced property managers in Cambodia - and not surprisingly so, given that Cambodia has been a low-rise nation up until the recent surge of development. This is accentuated by Cambodians not having the benefit to learn from previous generations - and in the property management industry, experience beats academic qualifications." "Meanwhile, the legal framework has 'grey areas' - more grey than black and white," says Griffiths. "With structural weakness in the legal system, there are owners/tenants who do not wish to pay their service charge and see it is optional for them often using any excuse or reason to avoid paying. If there is no money in the property management account for a building, lights are switched off, elevators are not fixed and staff are let go. Combine all the above factors and it is a difficult industry facing challenges," he continues. "There is a gap currently between the expectation of the developer that is usually unattainable from the lower sum of management fee collection they would want to collect," says Soo.
Matthew Rendall, senior partner at Sok Siphana & Associates, a member of ZICOlaw, states "there needs to be a development of the owner-run body corporate culture (where owners come together as the management body and control the sinking fund etc). Failing this, the developers either have to manage the apartment blocks in perpetuity or risk the development falling into disrepair." As many projects reach completion, dangers exist for the end buyer if a sound property management system is not in place. "The high-end, good quality projects would have hired foreign management firms to start with in the first place. As for the others, buyers should take note of the ill market demand of a lesser managed property and hence take corrective measures decisively, the sooner the better.
A sound system will show up over time," notes Benny Tan, Principal Consultant at Raffles Strata Management (Cambodia) Pte Ltd. "Remember that "cheaper is not better!" If you demand a cheap steak and then complain it is tough, you should not be surprised - you pay for what you get and it is the same with property management," says Griffiths. "If a developer tries to sell you a condo unit with a cheap service charge, expect low quality and that the lifetime and value of your investment is at risk. $1 per square meter service charges in the residential condo sector as a general market practice guide are wrong - they are too low. Buyers must see the budget plan for property management from the developer. If the developer is not sure what this is, start to be concerned as property management is clearly being treated as an afterthought," continues Griffiths. "It is highly advisable for potential buyers to scrutinize the sale contracts to identify precisely what the developer proposes regarding the ongoing management of the facility. This is as important as the quality and design of the structure itself.
If the contract is silent or unclear on this point beware. Buyers should also look at the developer's previous developments and judge them by how well they are managed (when deciding whether to buy into a developer's subsequent development)," concludes Rendall. Yet, the market may be in the midst of a natural learning curve. "The other regional markets have had gone through the same. Such a gap exists initially but when the local market opens herself to the higher standards elsewhere and embraces the same, the gap gets narrower and vanishes eventually," says Tan.

By James Whitehead @ Realestate.com.kh This story was a co-production of the Khmer Times & Realestate.com.kh "Property" Liftout. The section is available every Wednesday in the Khmer Times newspaper, with 10,000 copies distributed across Cambodia every day. Contact us today for advertising opportunities in the Khmer Times/Realestate.com.kh Property liftout.