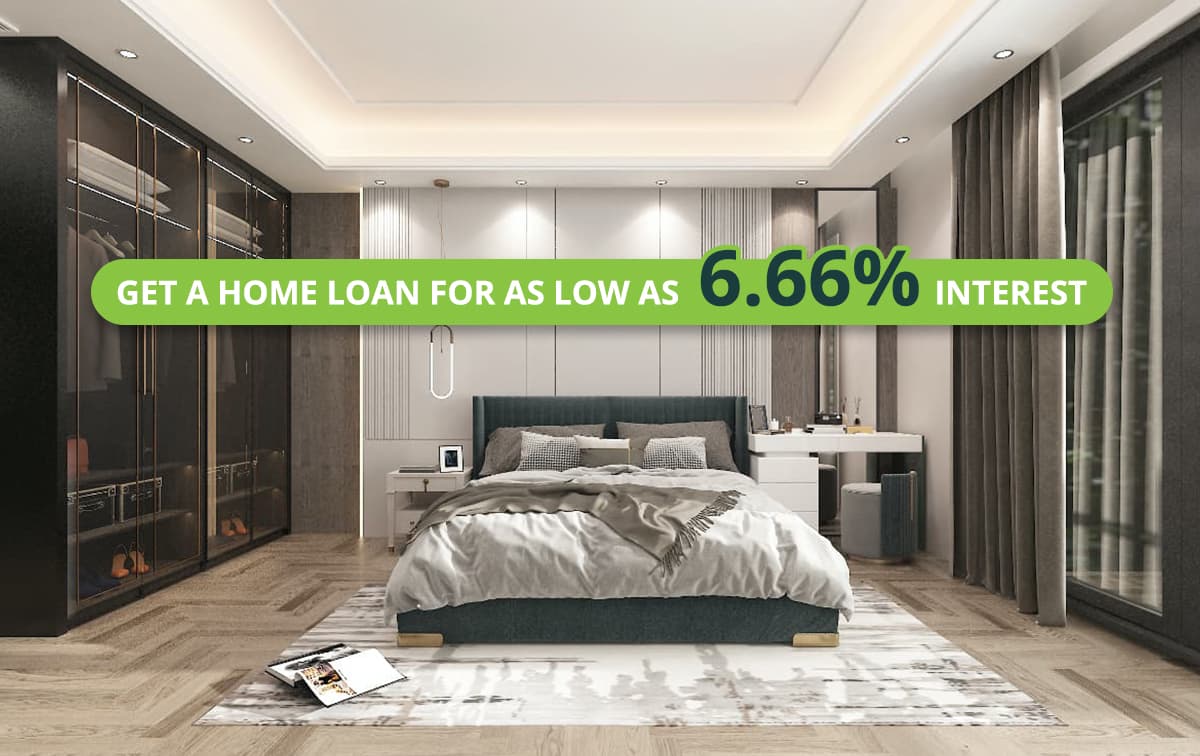 Phillip Bank and BRED Bank have partnered with Realestate.com.kh to make it easy for property seekers to calculate home loans right as they browse listings. Supplied.
Realestate.com.kh, the largest real estate classifieds portal in Cambodia, has launched a suite of tools for property seekers, with a user-friendly and transparent way to navigate around home loans. 
Property seekers that are searching for their new home will now be able to use a Home Loan Calculator that can be found on every property listed for sale on the website and apply for a loan directly from the calculator on Realestate.com.kh. 

Separately, property seekers can also visit Homeloan.com.kh and step through a series of qualifying questions that helps match a property seeker to the right bank that fits their requirements. 
The leading real estate website has partnered with Phillip Bank and BRED Bank to launch the home loan tools on the platform.
Phillip Bank is part of PhillipCapital, a Singapore-based financial group founded in 1975. The bank was established in Cambodia back in 2009 and has since made its financial products available to Cambodians throughout its 89 branches (as of 2020) in the country.
BRED Bank officially opened its services in Cambodia in 2017. It is owned and operated by the BRED Banque Populaire, France's 2nd biggest banking conglomerate. BRED Bank has been proactive in expanding its reach across Cambodia and even more so in its interest in the local property market.
The CEO of Realestate.com.kh, Tom O'Sullivan said "This is a natural step for Realestate.com.kh, as more often than not when someone is looking to buy a property, they often require a home loan. Furthermore, there are over 40 banks in Cambodia so it can be hard for a property seeker to navigate the home loan landscape and work out which are the most trusted banks, and most importantly what bank offers the right product that suits that particular person. We have launched these two products and will continue to build out our home loan services and tools in 2021" 
Cambodia's property market has been expanding for the past decade. But no single platform has offered a means for Cambodian property seekers an easy way to find home loans and calculate potential mortgage repayments. Realestate.com.kh has implemented its Home Loan Calculator for every property for sale and becomes the first digital platform in the country that allows property users to calculate home loan plans right as they browse listings.
The Home Loan Calculator includes easy-to-use value sliders that let buyers adjust the different factors that determine financing schemes, namely: Property Price, Deposit Amount, Interest Rate, and Loan Terms denominated in years.
"A home loan from BRED Bank Cambodia means our customers not only enjoy the excitement of moving to a wonderful new place to live, but they also benefit from Cambodia's most affordable home loan rates and the excellent standards in customer service provided by our team at BRED Bank Cambodia," said Guillaume Perdon, CEO of BRED Bank Cambodia.
"The current property market remains competitive and it follows that we offer a similar way for buyers to purchase property easily," said Phillip Bank Cambodia. "Our 90% home loan program is the first step in achieving our goal of helping Cambodian property seekers buy their dream home this year"