Century 21 Cambodia through its Global Strategic Business Development Team seeks to strengthen the Real Estate Investment Opportunities with Century 21 Taiwan. 
As the Cambodian market continues to grow both in demand, developers and investors are seeking to diversify their options and target options that offer lucrative long-term success. This week, Century 21 Cambodia, along with Local Franchise Office Century 21- Dream Property, is scheduled to travel to Taiwan to meet with their Franchise counterparts to discuss ways of networking clients from both countries to increase investment and sales through the Global Sales Structure Century 21 franchises has to offer, both in Cambodia as well as Taiwan.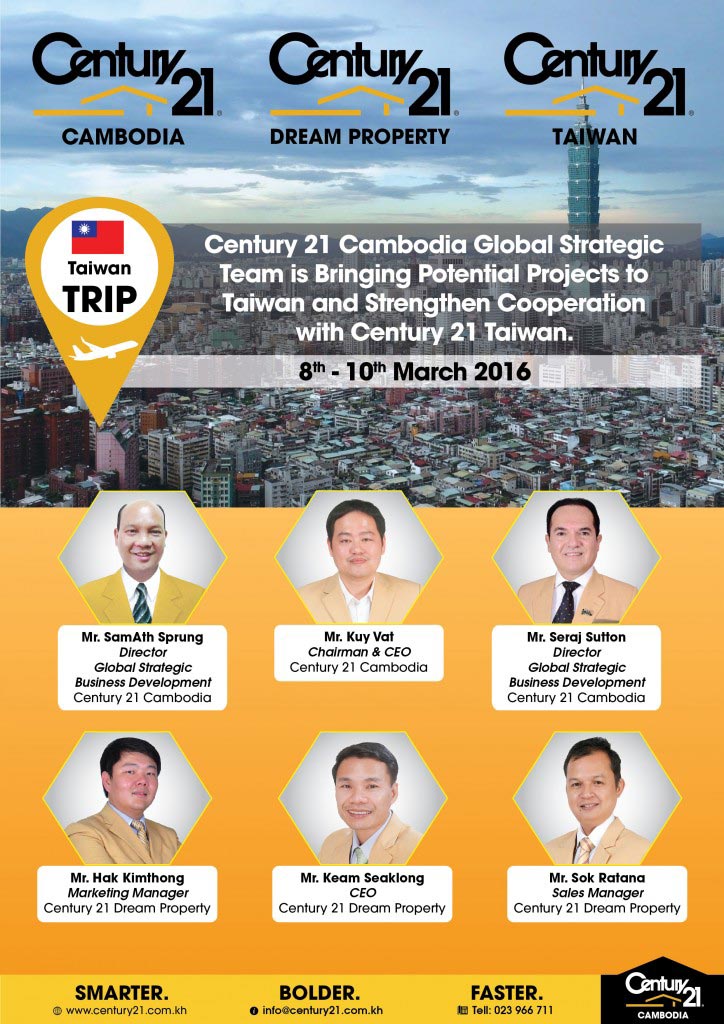 Taiwan's interest in this region has been noted with purchases into projects such as Bali, Suncity Bassac, and others continue to extend its desire for investment returns that are not so easily presented in a traditional real estate investment market.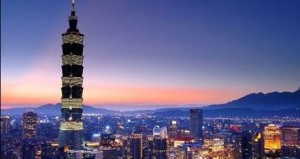 As the real estate industry in Taiwan remains at a fixed level of real estate investment returns, the need to find new and better return on investment for clients has become a part of their office's interest to reach out and find investments around Cambodia. According to China Post, offices in Taiwan continue to be set up in search Condominium investment growth in Cambodia.
This trip for Century 21 Cambodia will be another one of several recent visits to neighboring countries. These visits add to this year's goal of finding ways to create opportunities for Century 21 franchises to cater to clients buying or selling around Cambodia. With the rare opportunity of Phnom Penh growing at its current rate, Century 21 Cambodia seeks to support its franchise offices, by networking with Century 21 global offices and fill the need to find clients for these development units.