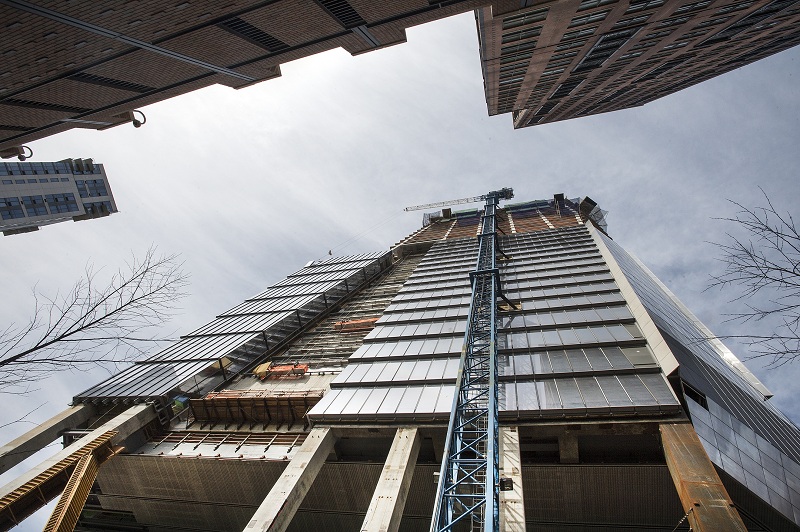 As the construction industry has risen to become the single most progressive engine of economic growth in the Kingdom, various sector stakeholders suggest there is an increasing need for added legal protections within the industry, overarching urban planning, along with more protections and long term policies to sustain investments in the sector.
The Phnom Penh Master Plan 2035 seeks to dictate the urban planning for the expansion of the city and construct new infrastructure to accommodate the growing population. Until now, the city has had no zoning regulations of note nor clearly identifiable urban development planning.
Slow implementation of master planning is raising concerns over traffic congestion, and general infrastructural capacity in the key districts seeing high number of condo development projects.
Knight Frank's Ross Wheble states that, "Cambodia's real estate market is still at a nascent stage of development and teething problems along the way are to be expected. However, a key area of focus for any developing country should be infrastructure. This includes both hard (physical infrastructure; such as roads, railway networks, mass transportation systems, utilities) and soft infrastructure (the education system, healthcare system, financial system) - and it is well documented that infrastructure development is important not only for economic growth but also for poverty reduction which, in turn, increases demand for real estate over the long term."
He continues, "The Government has certainly been making progress in this regard, with numerous major infrastructure projects having completed, commenced construction or been announced during the past few years, but there needs to be an overarching infrastructure policy to set the proper framework."
"A key obstacle to overcome is the funding of such projects, which is particularly relevant in developing markets. One way to tackle this is through planning policy, which is another area that needs to be addressed to improve transparency in the market. In developed markets, it is not uncommon for developers to be required to make significant contributions to infrastructure improvements to ensure that the impact of high density development on the existing infrastructure network is mitigated. With the increasing number of development projects being announced in the Kingdom's capital, this is certainly an area that needs to be reviewed," concludes Wheble.
Sunny Soo, of Keystone Property Consultants Co., Ltd., an international associate of Savills, adds, "the legal policies of a comprehensive town and country planning system has to be in place now and that it needs to improve continuously and simultaneously adjusting to a larger vision in the future, notwithstanding market transparency and good regulatory enforcement framework. There is no other way about it. Legal guidance and clearer future planning policies in line with good enforcement will be of utmost importance to serve and lead the market toward a healthier city development; whether the aim is to subside a strained city's infrastructures or serving a role of directing sub-urbanization. But more importantly it also leads to better self-regulation in the future, and that's when the level of assurance for a healthier real estate market can be elevated.
Another real estate area in need of improving is the "soft infrastructure" - meaning those features of the country that make it suitable for living, such as educational institutions, medical care and retail options. While these things are improving, there is certainly some way to go before Cambodia represents a lifestyle on par with the countries from which investors are coming from.
Marc Townsend, managing director of CBRE Vietnam and Cambodia says that Cambodia is an increasingly attractive area to settle down. This is because it has a lower cost of living than other popular areas for retirees.
But he warns that Cambodia still has to work on medical, travel, and infrastructure concerns in order to attract more mature investors like Malaysia. He states, "We weren't trying to prove anything here because we were just trying to see whether there was a market that was sustainable. Malaysia's gone a long long way to trying to attract retirees with their silver-hair visa. And Cambodia is just starting. And it's interesting where it possibly could go. As long as you get the right type of retirees."
He explains that cost of living is one of the main selling points for normal expats. But this isn't always the case for all ages. He says that "a lot of it comes down to medical. And if you're in good health, it's not something that you worry about. But obviously, as you get older, the ability to have just a simple consultation, ten minutes with a private practitioner/general practitioner – in your own language – and knowing that the pharmaceuticals you're buying over the counter are safe, again, these are issues that Cambodia has yet to overcome."