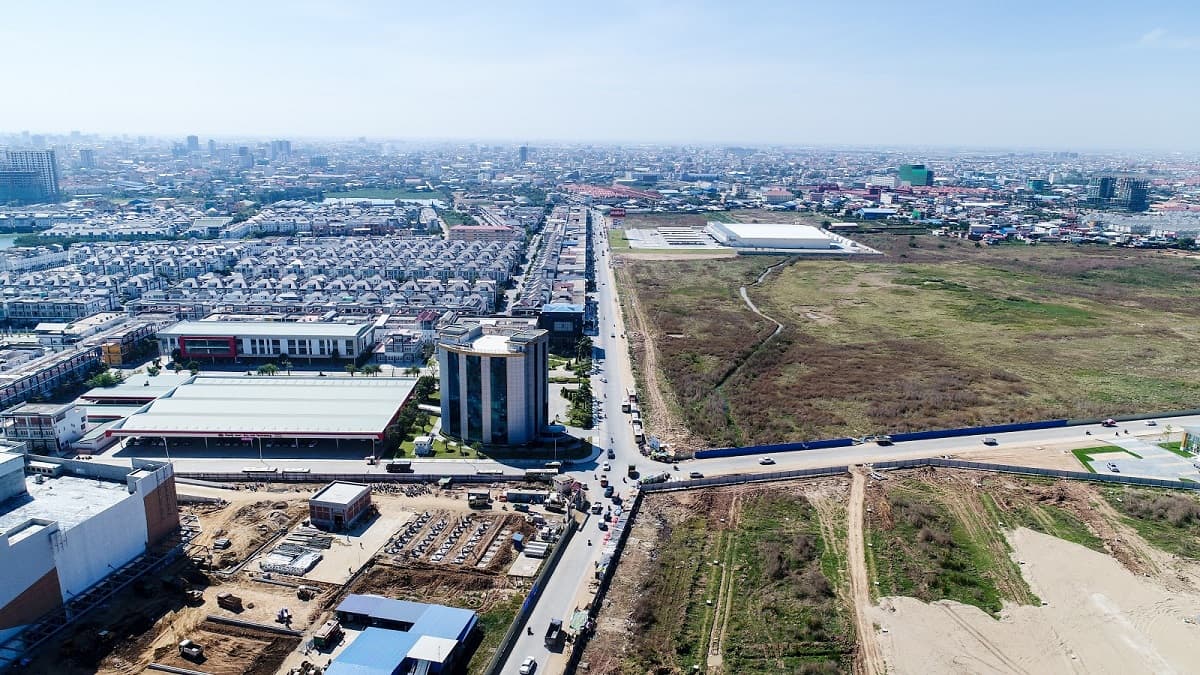 Property developers and seekers alike look to Sen Sok as the prime development hub for the next few years. Supplied
According to Realestate.com.kh's Market Trends report, the median sale price for Sen Sok apartment/condo properties is recorded at 138,000 USD while Meanchey is recorded at 115,000 USD. These two districts offer the lowest median sale price for condos in October-November 2020.
The districts of Sen Sok and Meanchey are seeing its vast lands become a staging ground for sprawling boreys, high-rise condos, and multi-level shopping malls, such as AEON Mall 2 and the upcoming AEON Mall 3. This is a result of Phnom Penh's rapid urbanization pushing many developers to look outward for new development opportunities. 
Khan Sen Sok, in particular, is fast-developing with quality condominiums surrounded by a growing number of urban comforts close to that of Daun Penh and 7 Makara, for a much lower asking price. City Gem, a new condominium development close to AEON Mall 2, is currently offering its residential units (up to 39sqm) for as low as 36,000 USD. More high-class condos in the area, such as the Phnom Penh Galaxy Garden, has residential units (up to 80sqm) that can be had for as low as 66,000 USD.
Property developers and investors alike expect the Sen Sok district to see its land/property values rise as more borey and condo projects are announced and finished within the next few years.
Khan Meanchey, Phnom Penh's southern district, is seeing interest from condo developers as of late. The district is primarily a suburban area mainly populated by shophouses and a growing number of boreys. Urban Village Phase I is one such project pioneering Meanchey district as a condominium destination. It has units measuring up to 67sqm for as low as 80,000 USD.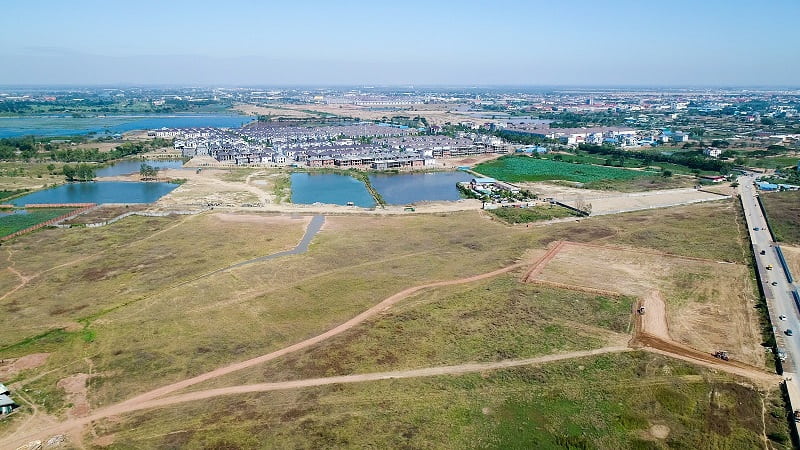 Sen Sok's land value continues to appreciate as more developers express interest in the district. Supplied.
The announcement of AEON Mall 3 and the groundbreaking of several luxury mixed-use developments from international developer R&F, have attracted a flurry of interest from other developers as of late 2020 - a similar trend that preceded Sen Sok's rapid urbanization.
Russey Keo, the district adjacent to Sen Sok, is home to modern projects for a significantly less asking price. The Hexa, a mid-tier condominium, is the most popular of these developments with units measuring up to 64sqm and an asking price as low as 44,000 USD.
Realestate.com.kh's Online Property Sale 2020 is currently on-going until December 31, 2020. Over 20 property development across Cambodia are offering buyers the opportunity to buy their dream condominium or borey at discounts of up to 40%. Registration for the event is free.

Article by: