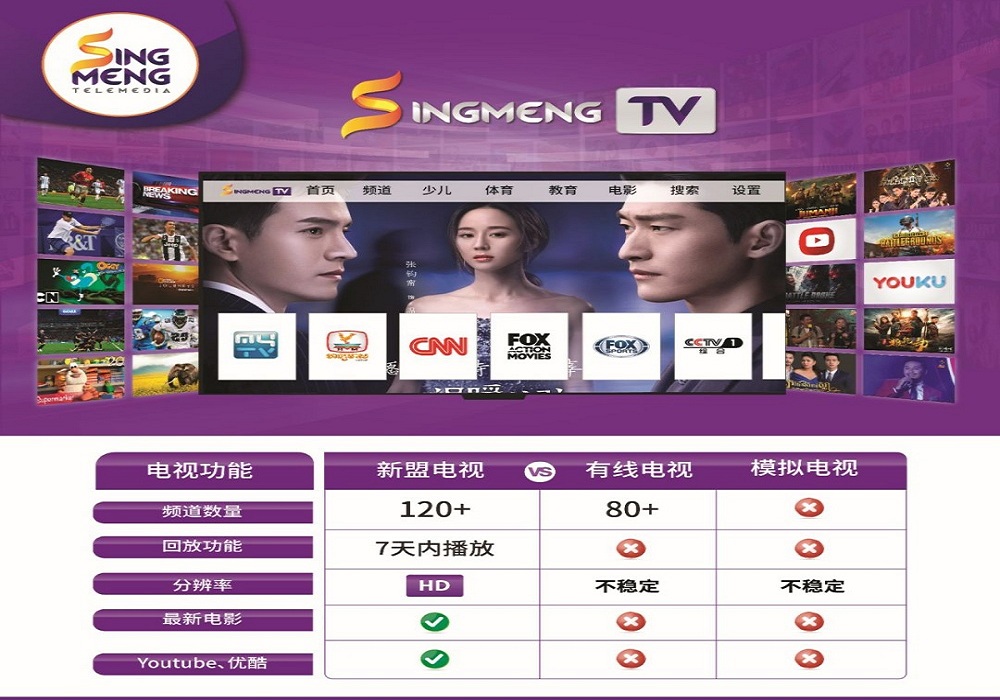 SingMeng TV is one of the best HD TV providers in Cambodia. Today, fiber internet technology is becoming more powerful than ever. SingMeng TV is the first TV solution working directly with a fiber internet connection. This new TV generation will provide you the latest technology, experience and convenience on the market. 
What makes SingMeng different from other TV providers? 
A real HD TV viewing experience, anytime and anywhere with your fiber connection.
More than 120+ live TV channels and hundreds of movies and dramas on demand for your home with the best of both Khmer and international entertainment. 
Time Shift Program system that allows you to watch past programs for up to seven days! 
Direct access to YouTube, YouKu & iQIY Apps from your TV. 
Multilingual intuitive and interactive interface. 
How does it work? 
SingMeng TV works with any fiber internet provider in Cambodia. 
You just need to connect your fiber internet cable to our set top box and our team will provide you full support for the installation. 
*SingMeng TV solution without set top box is available for premium hotel and condo buildings.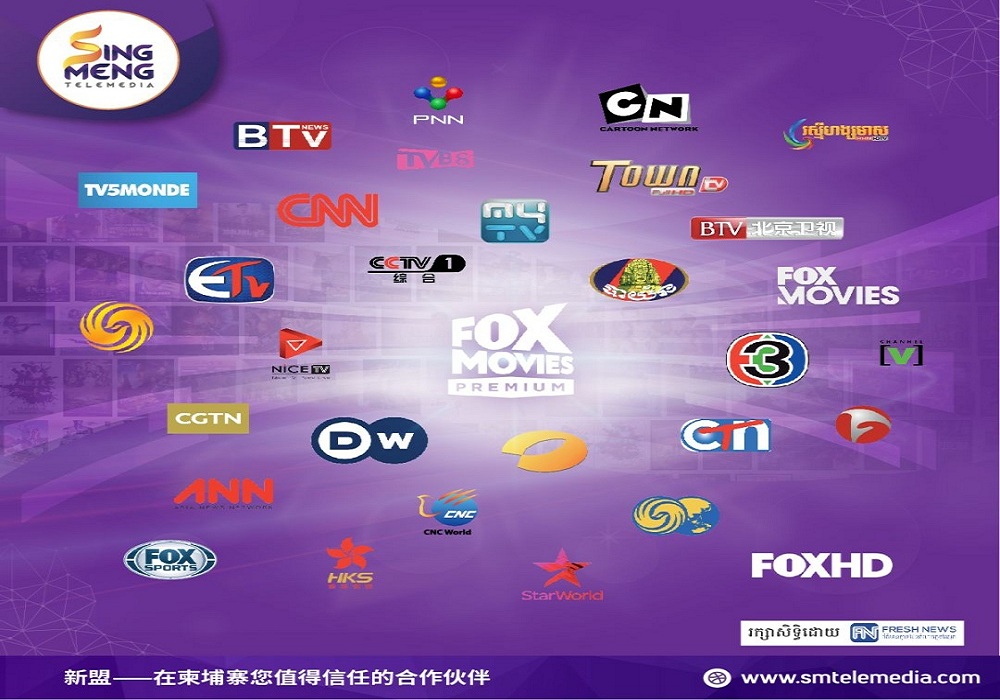 How much is SingMeng TV? 
SingMeng TV is available for $8.80 per month (VAT included).  
You will get full access to our Video on Demand, streaming and our multiple functions as well as more than 80 channels. 
Additional packages are also available, like Premium Chinese, HD or sport channels.
For more details: http://smtelemedia.com/
About SingMeng Telemedia: 
SingMeng Telemedia is a Triple Play and High Quality Broadband Service provider in Cambodia.
They provide Fiber High Speed Internet solutions (Home, Business and Corporate), Multi-media solutions (OTT TV, Smart community, Mobile TV App) and Voice solution (VoIP) as well as a large range of high quality broadband connectivity's solutions for business and corporate.
Customer Service: 096 6661 888/089 966 888
SingMeng Website: https://smtelemedia.com/
SingMeng Facebook: https://www.facebook.com/singmengcambodia/
#SingMeng #SingMengTV #FiberInternet