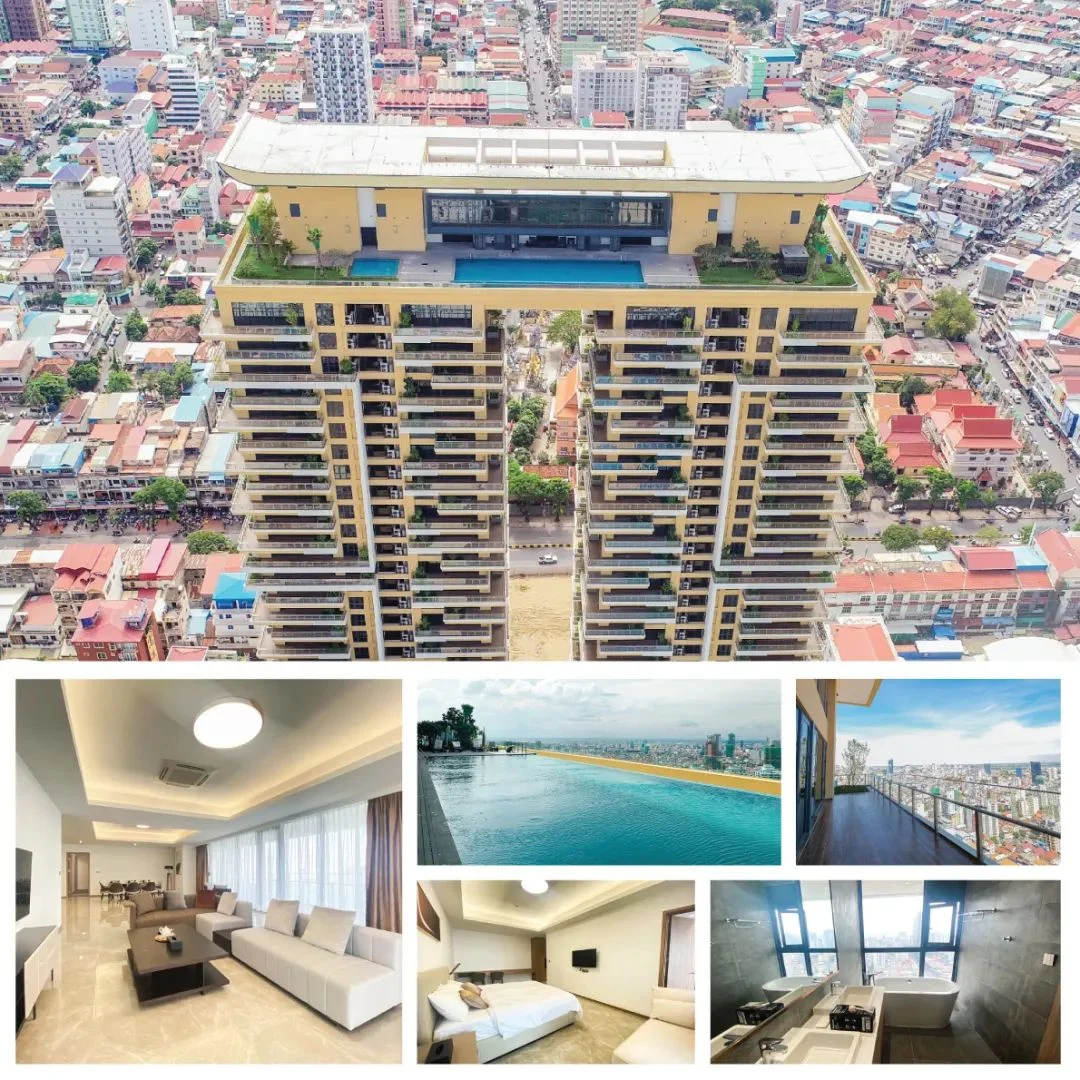 Own and rent Phnom Penh's most luxurious apartment, Sky Villa!
High-end residential in central Phnom Penh. 281-509㎡ hardcover apartment. Leasing options coming soon!
[Property] Sky Villa 2-bedroom, 3-bedroom fully furnished apartment
[Area] 281-509 ㎡ [Rent] The average price of 2 bedrooms is $2600/month, and the average price of 3 bedrooms is $3500/month
Amenities and services included: Internet, TV, property fees, parking space, cleaning twice a week, swimming pool, and gym.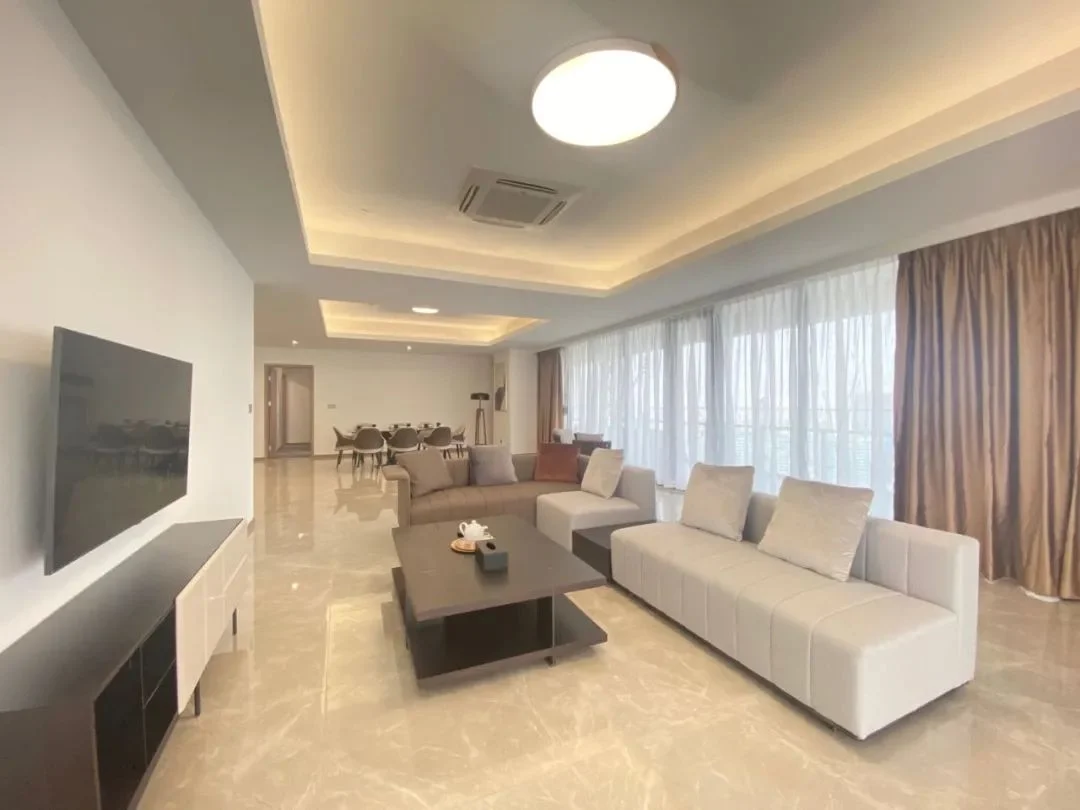 【TYPE A1 (417㎡)】
3-bedroom, 3-bathroom large apartment in Phnom Penh
【Living room】 1
【Restaurant】 1
【Kitchen】 1
【Storage Room】 2
【Maid Room】 1
【Dressing Room】 1
[Balcony] 4 (Extra large L-shaped viewing balcony 2, master bedroom private balcony 1, working balcony 1)
As the only large flat-floor apartment in the capital, Sky Villa households have their own large viewing balconies. The living room, dining room, bedroom, bathroom and kitchen are all transparent and spacious. The entire apartment type automatically captures natural light sources from tropical countries and doubles the sense of comfort throughout the residence.
The separation of storage room, maid room, and work balcony not only preserves the private space of the owner's family but also provides an exclusive area for daily cleaning and other maintenance work, independent of each other without disturbance.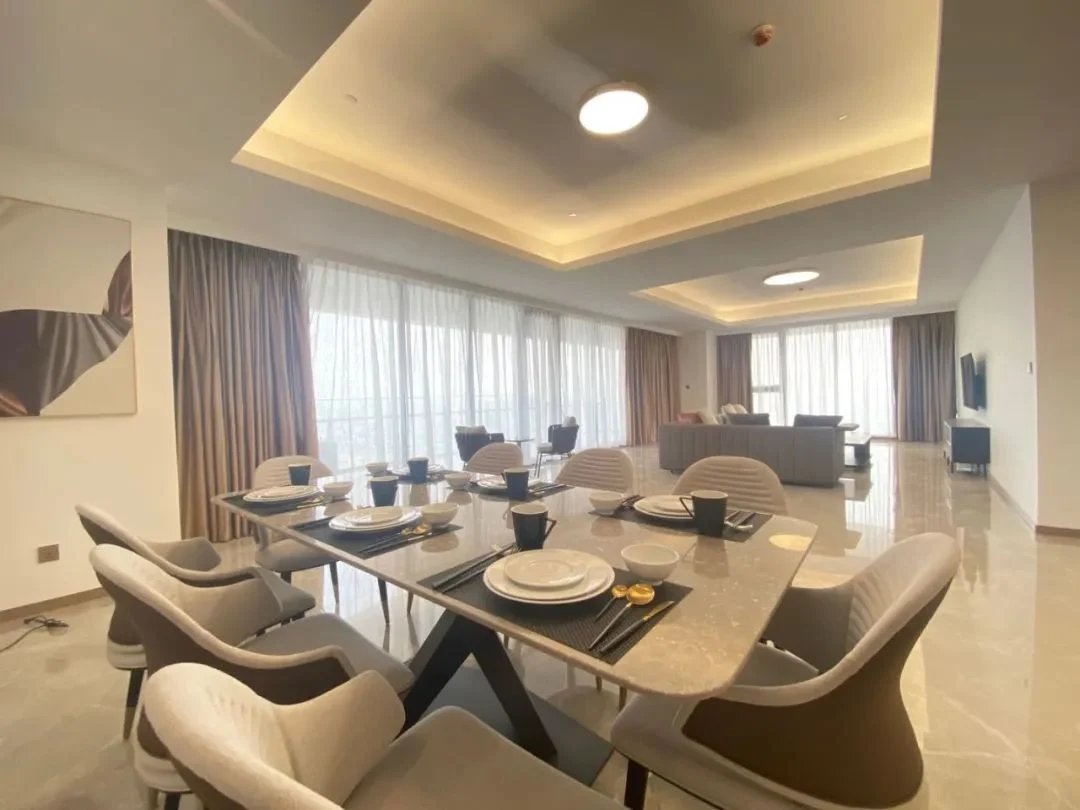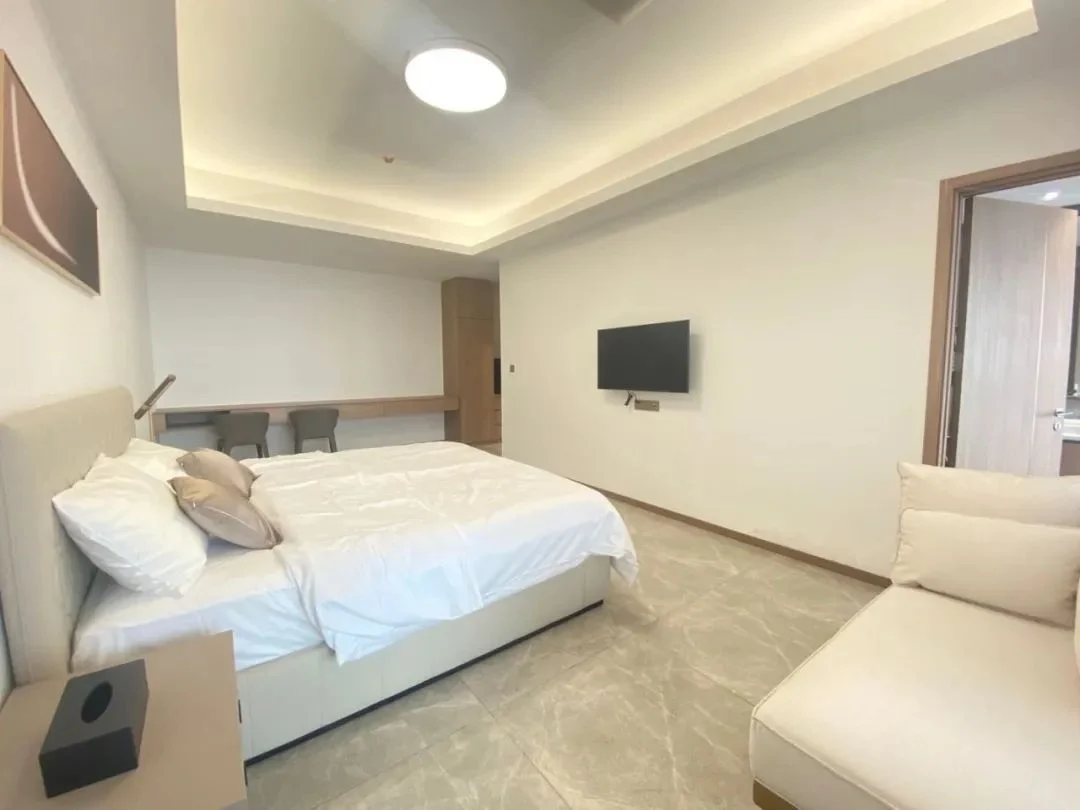 Sky Villa has not forgotten its original intention and designed to fit the product concept. The whole house is decorated with high-end materials and equipped with branded appliances, allowing tenants to truly live in bags.
Even if you are in a foreign country, you don't have to worry about language problems. A well-trained property steward will arrange every detail properly, and take care of your surroundings to the greatest extent, and live more at ease.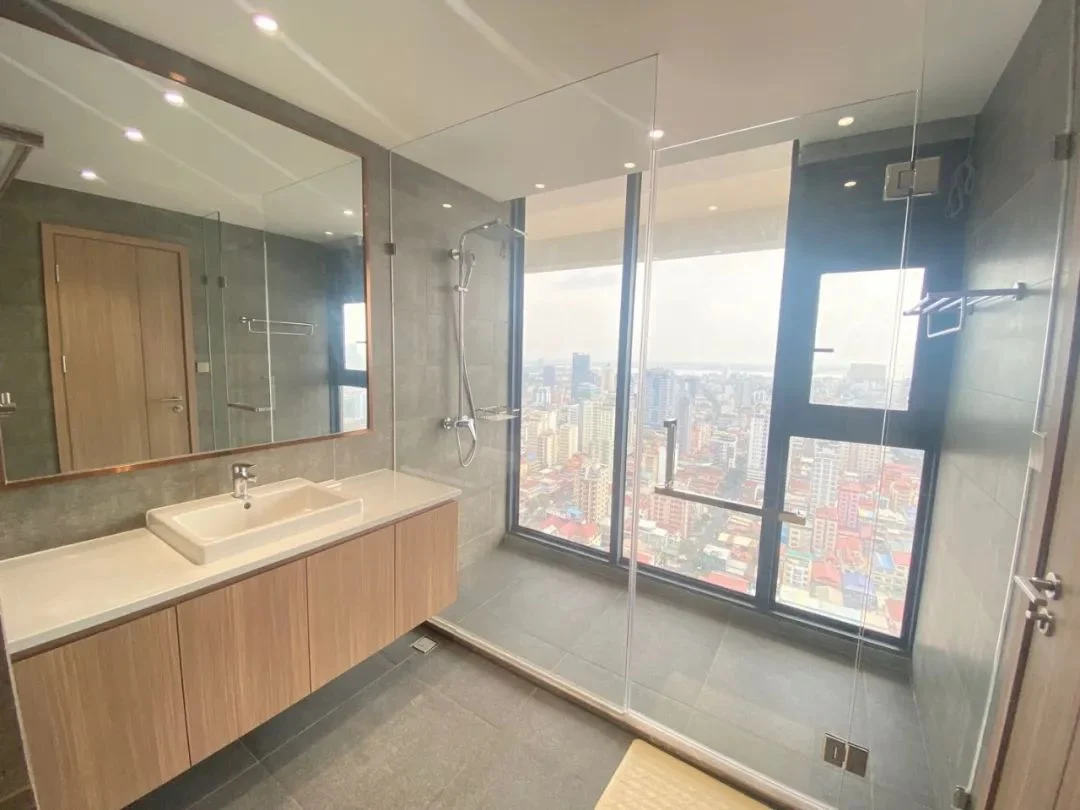 The whole house is well-furnished with branded appliances, the bedrooms all have their own bathrooms, and plenty of private space
The living room and dining room are interconnected to create a large-scale public activity space. The whole unit is utilizing a fresh A/C system to bring fresh air to into the family home. Surrounded by a large viewing balcony, a 360° view is within easy reach.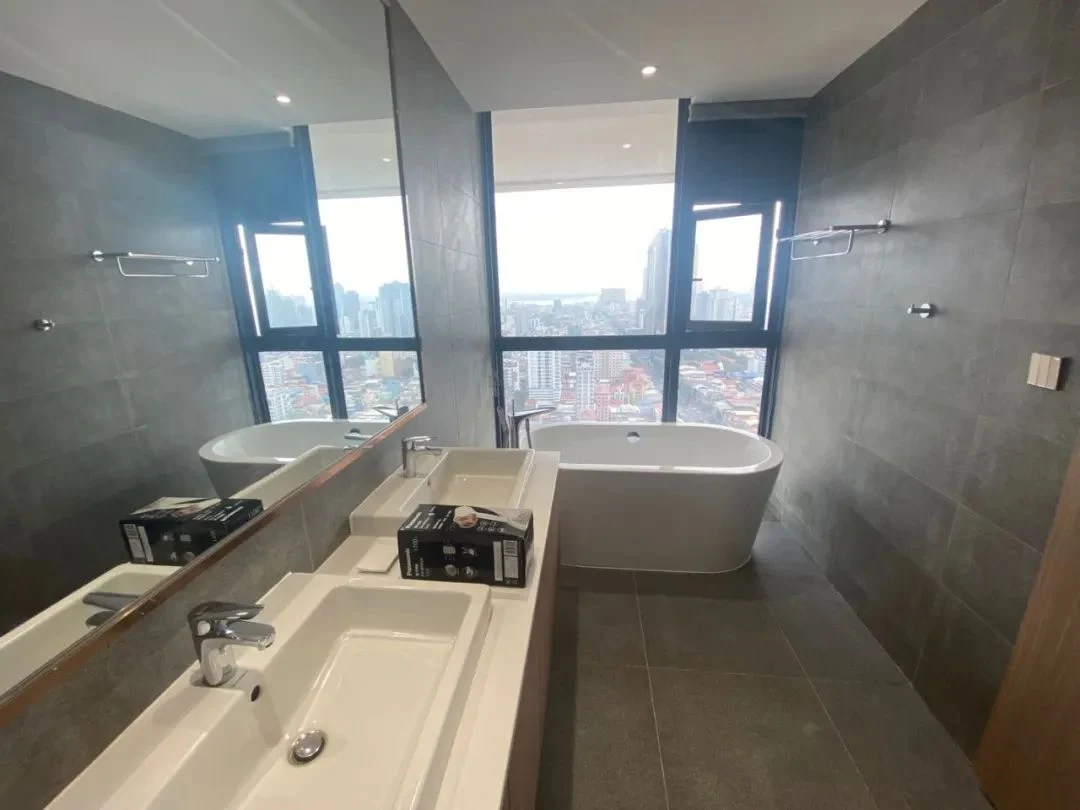 The private bathroom is separated from wet and dry, and the high-strength glass wall is embellished to ensure natural lighting, dry and bright. There are lockers under the wash table to enhance daily storage
The kitchen is divided separately to isolate oily smoke, and the double row consoles increase the range of activities, which can be used for family daily use and gatherings of relatives and friends. The end of the linear line uses glass windows to introduce light sources, and the whole is spacious and bright.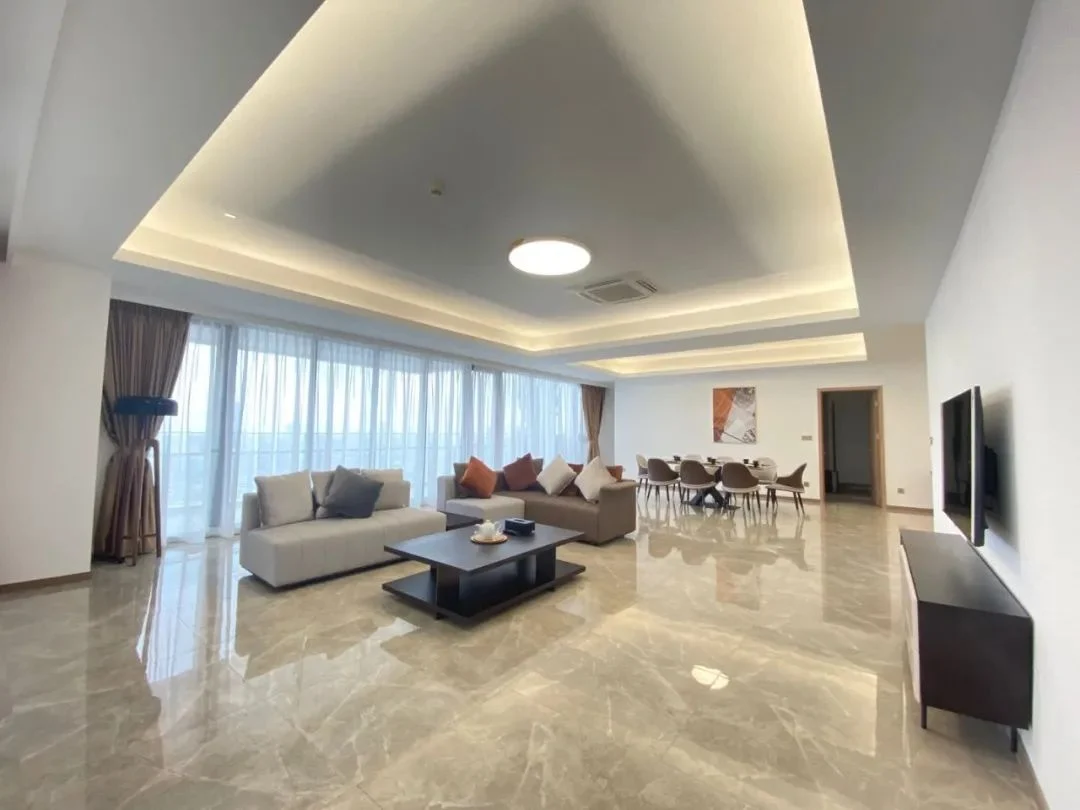 【TYPE A2 (423㎡)】
3-bedroom, 3-bathroom large apartment in Phnom Penh
【Living room】 1
【Restaurant】 1
【Kitchen】 1
【Storage Room】 1
【Maid Room】 1
【Dressing Room】 1
[Balcony] 4 (Extra large L-shaped viewing balcony 2, master bedroom private balcony 1, working balcony 1)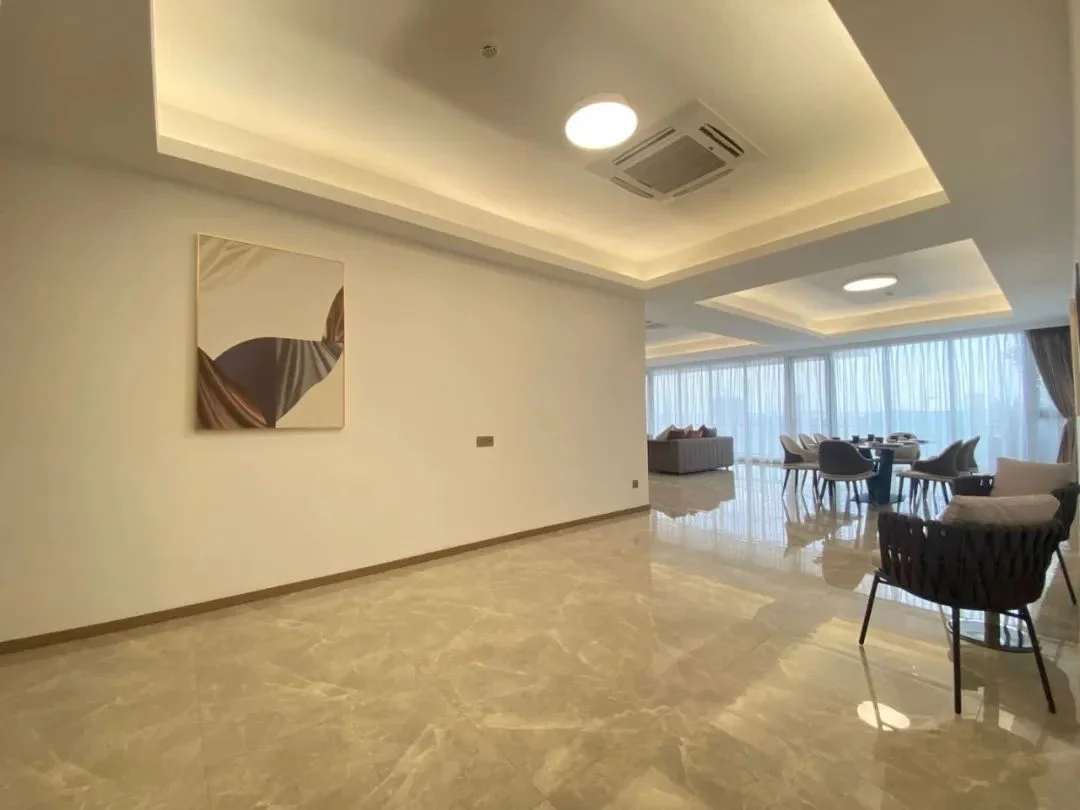 【TYPE A3 (391㎡)】
[Bedroom] 3, all with bathroom
【Living room】 1
【Restaurant】 1
【Kitchen】 1
【Storage Room】 1
【Maid Room】 1
【Dressing Room】 1
【Study Room】 1
[Balcony] 4 (Living room oversized viewing balcony 1, master bedroom private balcony 1, working balcony 1, study balcony 1)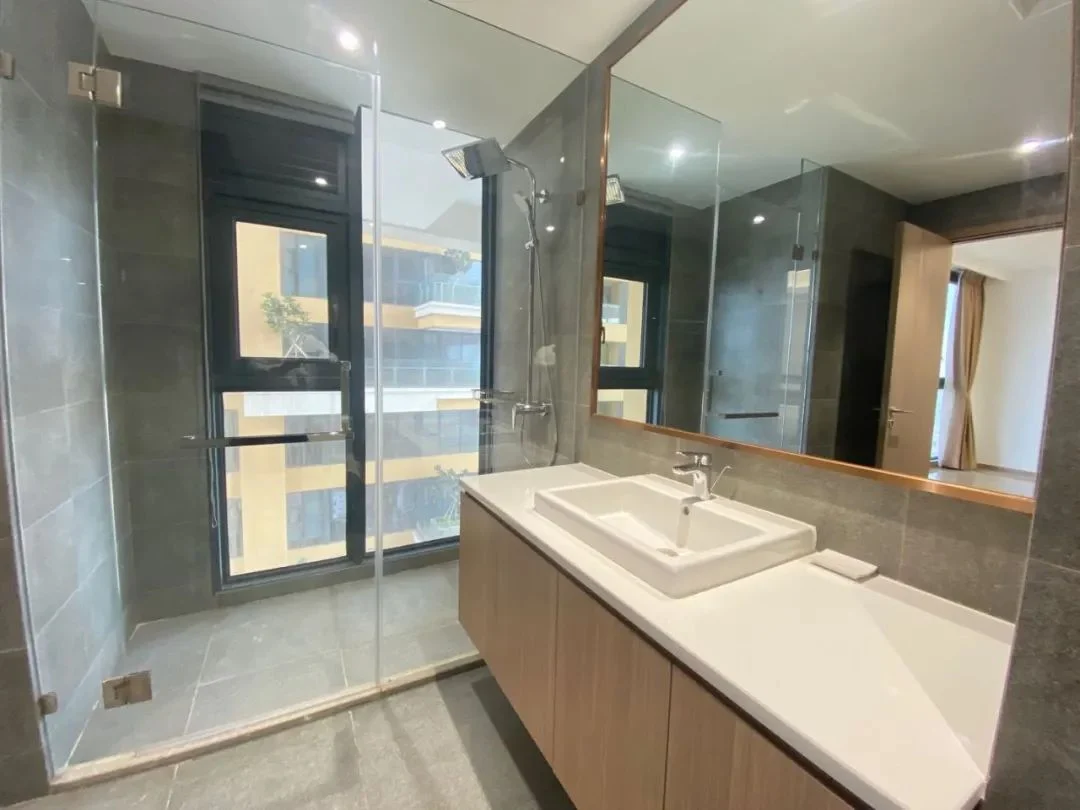 Top-notch packages exclusively for the high-class
Sky Villa is a sky garden-style mansion with two 35-story twin towers with a total height of nearly 140 meters. It is an emerging urban landmark in Phnom Penh.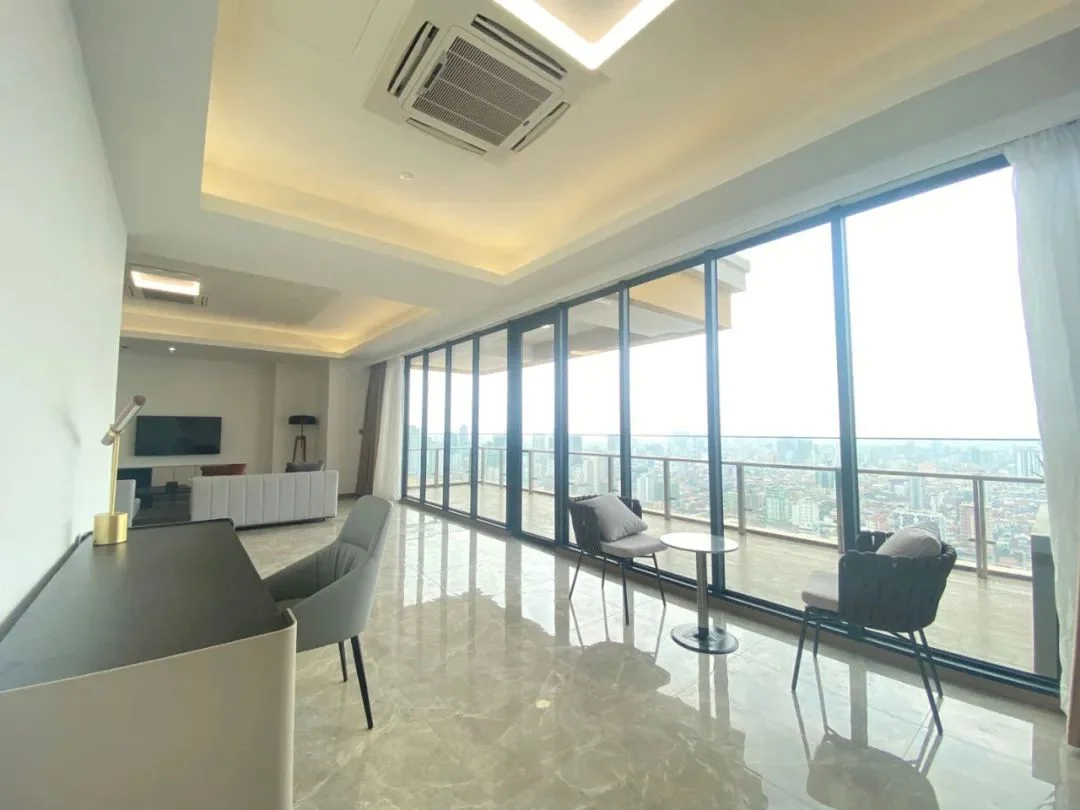 Sky Villa has an excellent location, bright space, precious materials, exquisite craftsmanship, and unique design, capturing the essence of modern life. It is not only a top-notch mansion standing in the center of the capital but also a quiet life like being in the countryside. The ingenious combination of the two is the ultimate experience of an ideal home.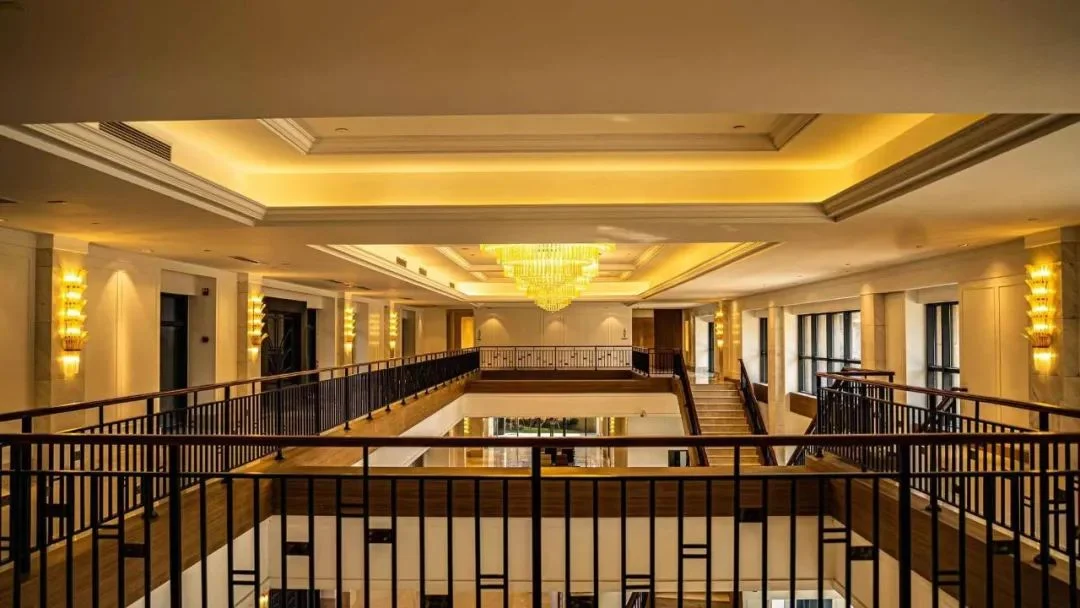 In the interior design of the entire building, Sky Villa has a magnificent welcome hall, the atrium sky is 10 meters high, and full natural lighting. The classic butterfly spiral staircase of European aristocracy can move to the mezzanine banquet hall. It is specially customized for high-standard banquets and private parties, with absolute luxury and privacy.
The 34-story sky courtyard and sky runway are part of the overall design of Sky Villa, creating an alluring environment for harmonious urban life.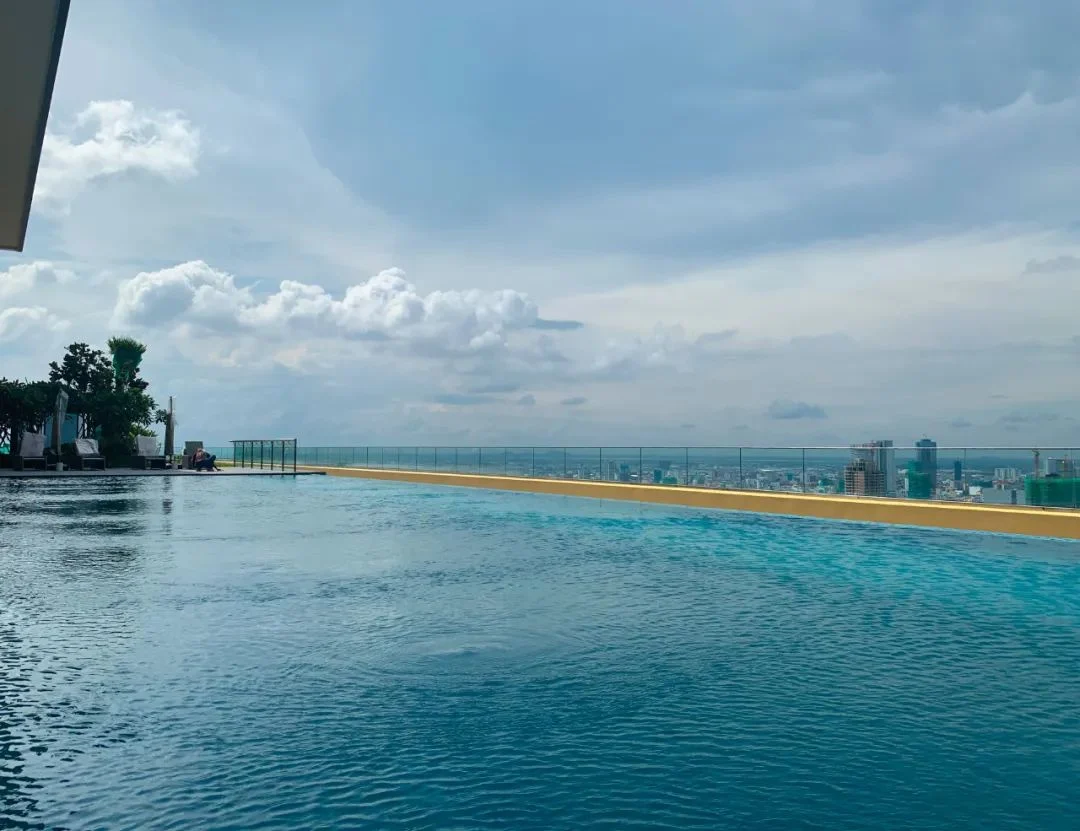 The ingenious landscape design is made up of the infinity swimming pool, gymnasium, hydrotherapy massage room, children's water and land play area, and outdoor small dining bar. The three-pronged approach of sports, leisure, and 360-degree viewing is designed to be set against the skyline, allowing for an escape from the suffocation of urban space, and ultimately satisfy the most luxurious whim of residents 
The Sky Villa Club on the top floor also has a wine cellar, a recreation room, which can be used as a private room, and a reading area. Next to the club is a restaurant that can make delicious and delicacies.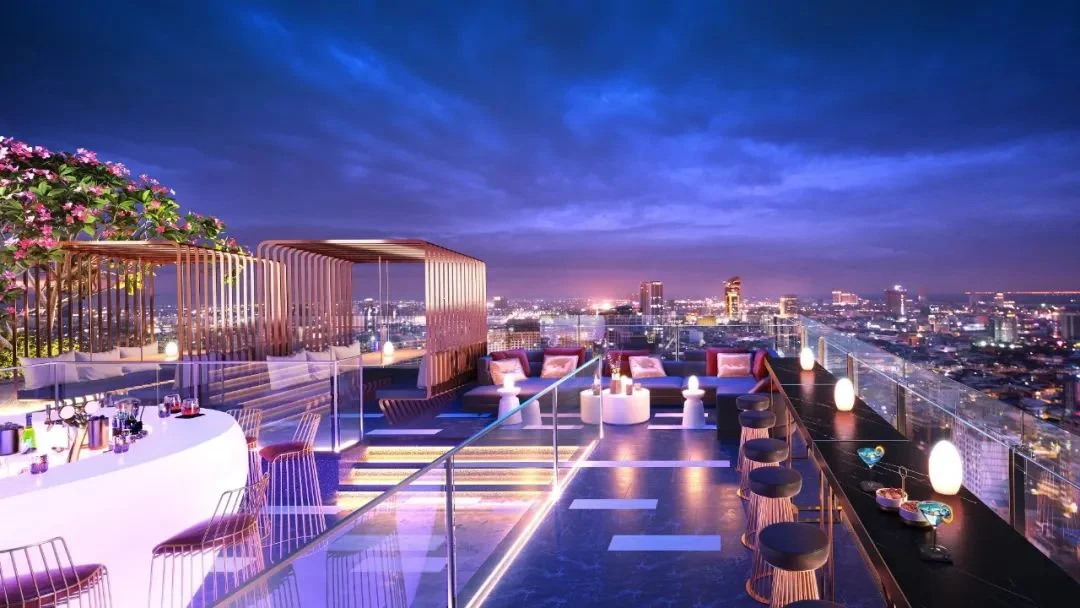 An important reason for the popularity of large apartment flats is the choice of location, which eliminates the tedious daily commute and directly improving your everyday living experience.
In addition to its exclusivity, the value of Sky Villa also has unparalleled location advantages. It occupies the central axis of Phnom Penh City, specifically, the southern part of the Olympic Stadium in Makara District. It is located in the "egg yolk area" with a superior urban location.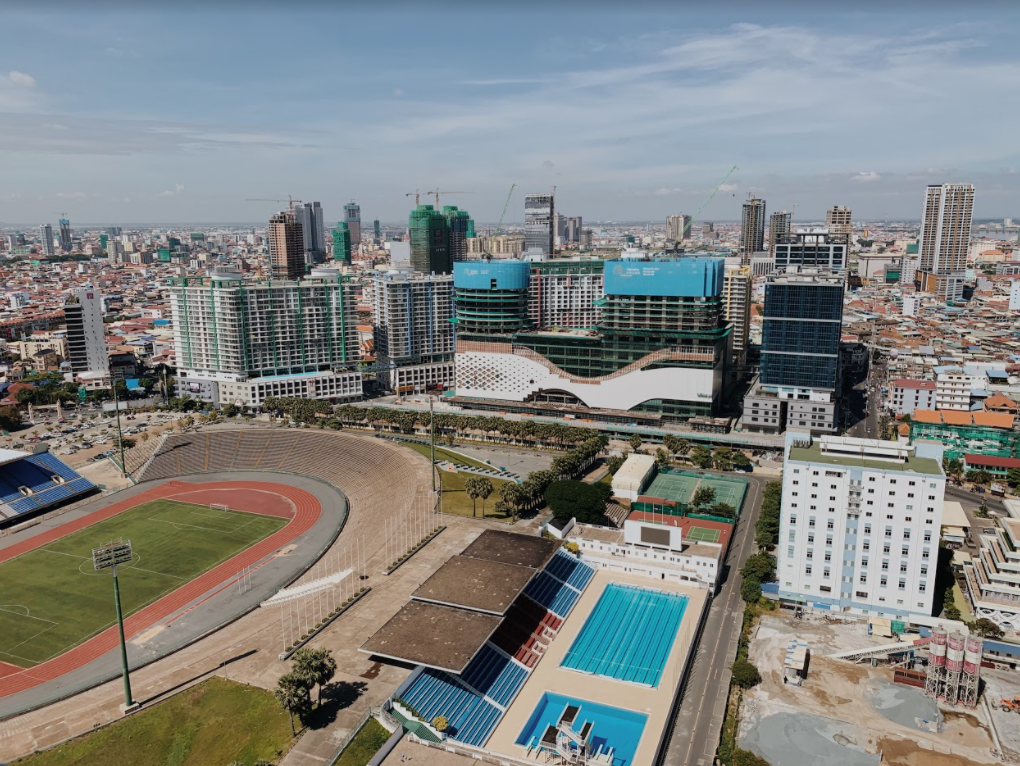 The project is adjacent to Preah Sihanouk Avenue and Polish Republic Avenue, and has a smooth transportation network around it. The supporting facilities are sufficiently well-developed and Sky Villa is only a few minutes away from the BKK consumer hot zone. The first-class political and commercial supporting facilities such as government agencies, embassies of various countries, and international financial banks.
Within the 3KM radiation range, are the Olympia Mall, AEON 1 Mall, Chip Mong Mall, Russian Market, and the famous Central Market.
Living in the city, in addition to the bustling shopping malls, sports centers, etc., there are many famous schools around Sky Villa, allowing children to have more choices in the future.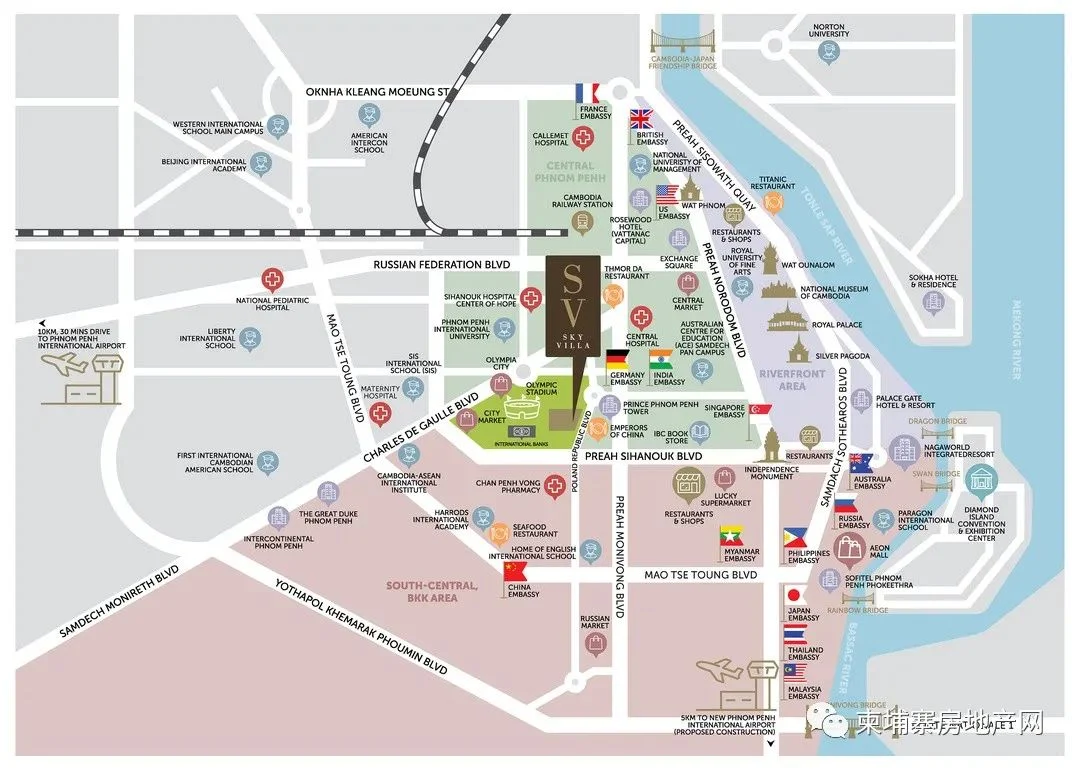 Sky Villa offers the most premium living experience across the Kingdom. It grants the full experience of luxury living, all for a more affordable price than ever before! Interested in living the best life possible for you? Contact us today!