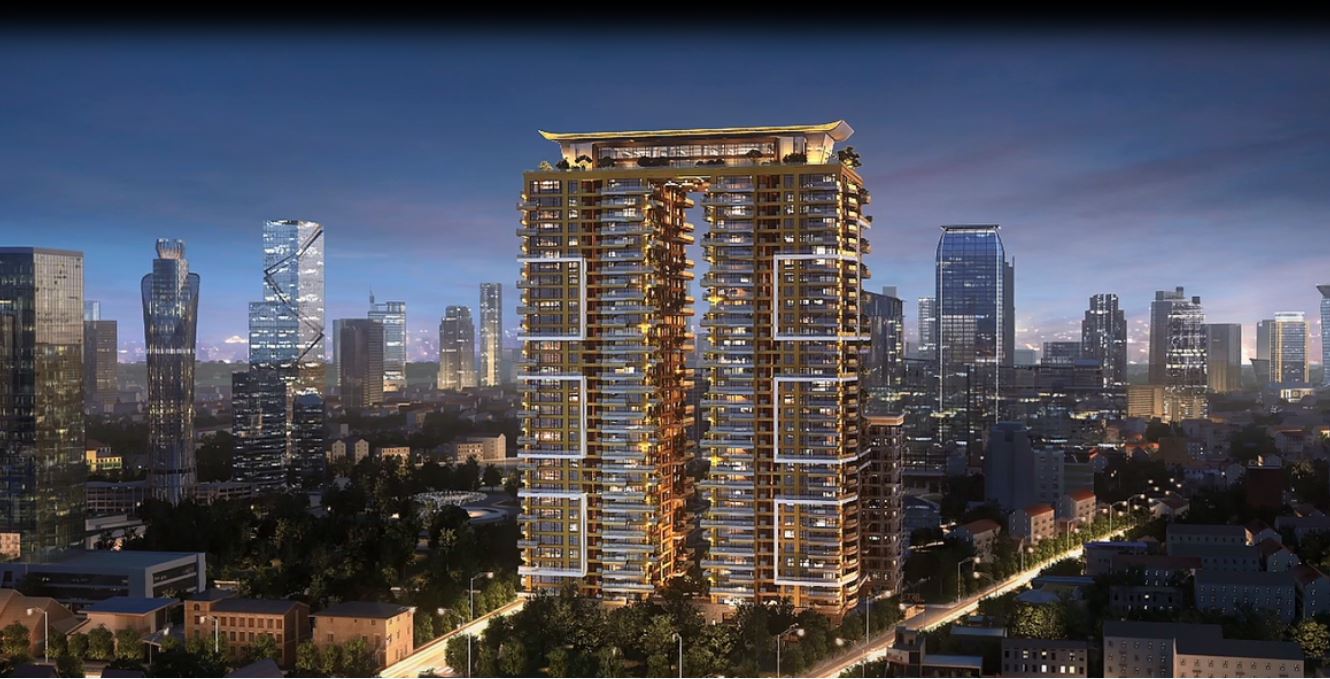 As modern cities expand, large-sized residential units located in the center centre start to become more popular, especially with the high-end of the market. These opulent spaces, outfitted and styled with luxury fixtures, are often surrounded by amenities that make living in these spacious units a must-have for property buyers who only settle for the best.
Popular examples of these large, almost villa-sized residences, can be found in the most coveted addresses from around the world such as 15 Central Park West in Manhattan, New York, One Hyde Park in central London, and the Cullinan in Hong Kong.
Soon joining these collections of high-end properties is the luxury high-rise development of Sky Villa, located in Phnom Penh, the capital city of the Kingdom of Cambodia. And its handover, starting in August 2020, will see the first of Phnom Penh's residents experience true luxury at the center of South East Asia's next investment destination.
The 140-metre high twin towers of Sky Villa are already garnering a status as the most desirable upcoming luxury development in Phnom Penh. It enjoys the comforts and conveniences of living in the city centre, while simultaneously offering the side breathing spaces usually only found in villas.
The Sky Villa puts a great deal of focus on providing a sense of great artistic style. Its architect, C.Y. Lee, one of the designers of the famous Taipei 101, Kaohsiung 85 Sky Tower, and Chung Tai Chan Monastery, has lent his skill and talent in molding The Sky Villa into the next iconic landmark in the heart of Phnom Penh.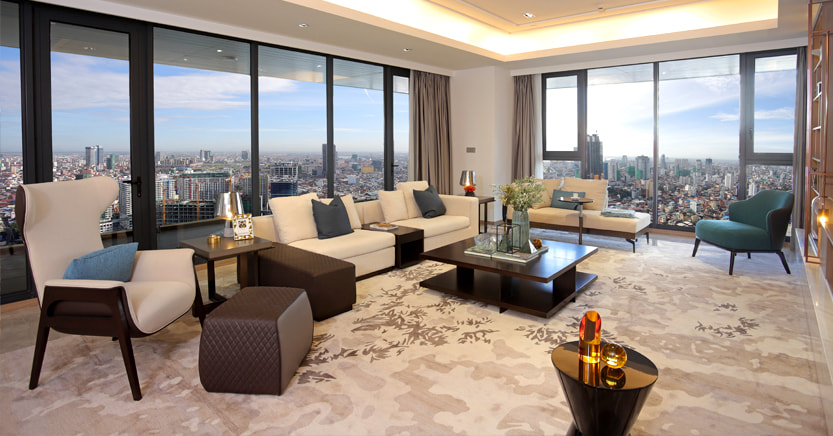 Given the talent and skill behind it, Sky Villa sets a new bar for luxury residential architecture. It is the pinnacle of luxury living in Phnom Penh and sets itself apart from other developments with its extraordinary offerings.
The Sky Villa offers a total of 256 units for sale. The units range from 270 to 509 sqm of living space, making them the biggest condos in Cambodia. These units were specifically designed for both personal and multi-generation living. The 34-storey twin towers are the latest landmark to Phnom Penh, a city dubbed "Pearl of Asia", and it houses only four units of an apartment on each floor are built with extra-high ceilings between 3.6 to 4.1 metres.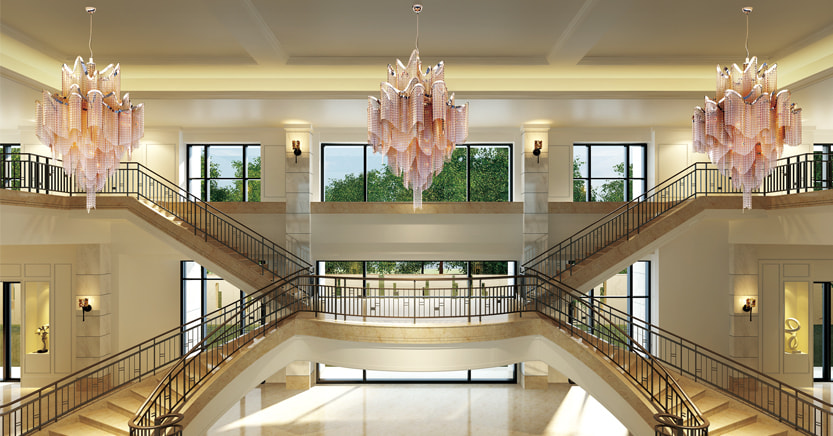 Sky Villa's magnificent grand lobby stands 10 metres high and is bathed in natural light. There are classy twin staircases leading to a banquet & ballroom on the mezzanine, ideal for special occasions requiring a grand celebration or the quiet luxury for private gatherings. Whatever it may be, the Sky Villa can host a wide range of events.
To the top floor, a world of color is introduced. A spectacular sky-high view of the city indulges residents with the beauty of a developed cityscape. Surrounded by greenery and flowers, a variety of top-class amenities on the top floor including a shy pool, fitness centre, sauna & spa, kid pool & playground, and a bar serve you to your almighty well being. More than these, as to nourish both your body and soul, there is a Sky Villa Club with a wine room and VIP room serving the private catering and a reading area alongside.
Each apartment in Sky Villa is a product of delicacy, exquisiteness, and luxury, and showcases talent and skills that create harmonies between urban life and nature.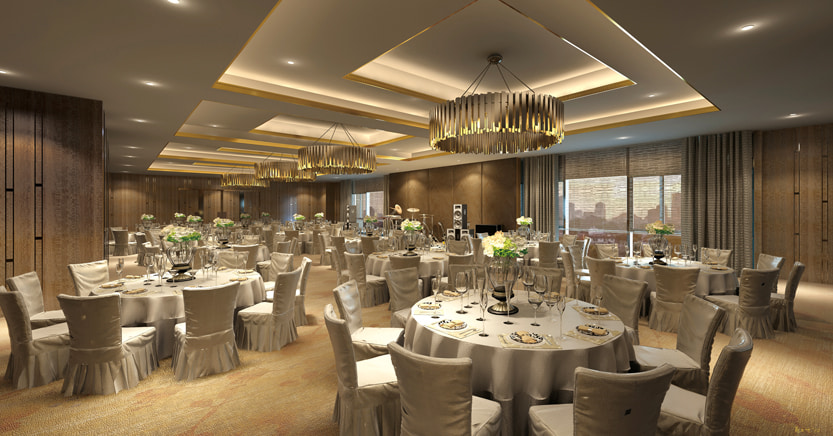 The Sky Villa's in-house services make it a genuine extension of a luxury lifestyle as its staff can assist you in making everyday life much easier. These include organizing transport, housekeeping & laundry, grocery shopping, secretarial services, events planning, and many more. Its 24/7 concierge can help give you inside knowledge of the surrounding area; granting you a more vibrant experience of Phnom Penh's many facets of business and entertainment.
A four-storey car park is located underground and around-the-clock surveillance of CCTV is present to give you the peace of mind you deserve.
A part of Sky Villa is dedicated to featuring an ample outdoor area embraced by rich greenery and clusters of flowers. Residents have the freedom to decorate and energize their home with a natural feel, regardless of the hustle-and-bustle of the city outside. Sky Villa definitely offers the best of both worlds for its residents.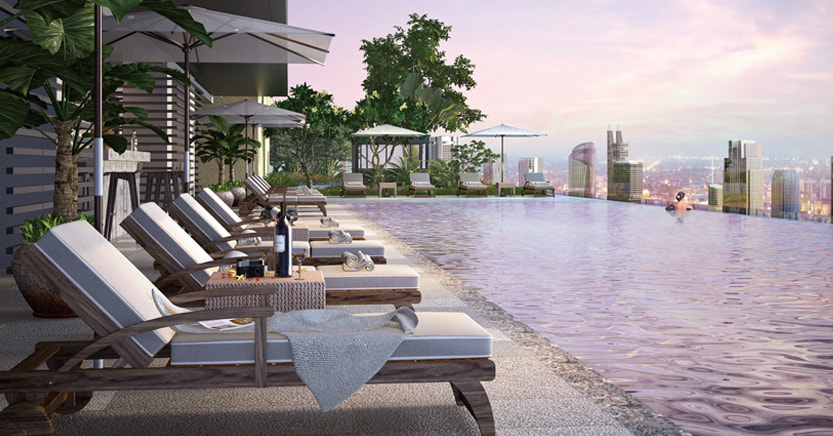 The Sky Villa sits on the Poland Republic Boulevard within the capital's busy 7 Makara District, with Cambodia's National Olympic Stadium to its South. The traffic convenience means BKK, considered to be one of the commercial go-to places in Phnom Penh, is just a short drive away!
The Sky Villa is also close to a number of foreign agencies, embassies, banks, and other multinational companies headquartered nearby. Olympia Mall, however, would be the primary shopping mall for residents as it is just around the corner. Other malls such as AEON Mall 1, Russian Market, and Central Market, are all reasonably close by and offer great alternatives.
Of course, city life offers more than fun and games. Families, especially, want a great place for their upbringing. A range of good schools are scattered all throughout Phnom Penh and most of them are located well-within 7 Makara. Sky Villa is a dream home for both individuals and families looking for every need and wants within reach.
The luxury and leisure of lives in Sky Villa allows everyone to find a corner that they can call their own! So why the hesitation?
The Sky Villa will soon be handed over to early buyers starting in August 2020. By then, it will become the new landmark development in Phnom Penh known as "Pearl of Asia". Ever dreamed of owning an apartment the size of a villa for an affordable price? Sky Villa offers the best of both worlds, just waiting for you.