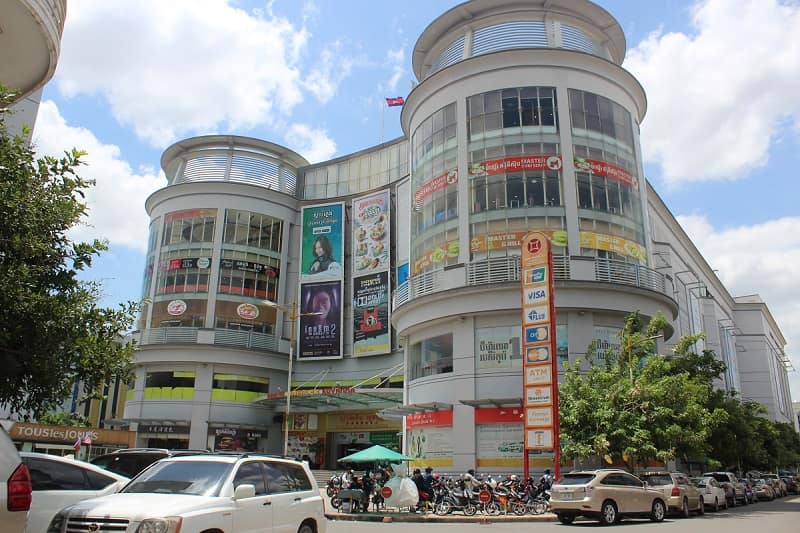 Sovanna Shopping Centre, in Phnom Penh's Chamkarmon district, will temporarily suspend operations starting in September in order to renovate. 
The complex, inaugurated in 2008, has faced stiff competition from newer capital shopping venues, the mall's executive director confirmed Friday.
Sovanna Shopping Centre's Executive Director Chea Sokheak told Realestate.com.kh that the renovation was aimed at giving the mall a new look. She added that the venue would be closed for at least a year.
Sokheak claimed that the building would continue to be a shopping centre, however, other types of spaces such as offices could also be included in the next iteration.
"Current tenants can continue their business until the end of August. Starting in September we will start to refurbish the centre. It will be a large-scale renovation so it could take at least one year," she said.  
Sokheak did not give any data about the financial performance of the mall. However, she did confirm that it has been impacted by competition from the increased number of shopping venues in Phnom Penh.
"Stronger competition always affects the business whether [the competitors are] big or small … The location of Sovanna Shopping Centre is still a good place and investors are willing to put up funds to make it better."
Sokheak said that it is normal for shopping centres to renovate after over ten years of operation in order to keep up with safety standards and visitor demands.  
Concerning current tenants, Sokheak said the mall's management company will compensate those with standing contracts. She added that many will be given the option to lease space at other shopping centres managed by her company.
Following in the footsteps of Sorya Center Point
Located in the Chamkarmon district's Tumnup Teuk commune, Sovanna Shopping Centre spans around 50,000 square metres across five floors. The mall is currently owned by developer Overseas Cambodian Investment Corporation (OCIC). In addition to Sovanna, the company also owns Sorya Center Point in Daun Penh district and Ratana Plaza Market in Sen Sok district.
OCIC's Sorya was Cambodia's first modern shopping centre. Introduced in 2003, the complex sits adjacent to the capital's storied Central Market. 
Sorya was considered the most successful shopping complex in the country until the Japan-backed Aeon Mall was inaugurated in 2014.
Sorya itself was given a major facelift in early 2016. After the $5-million renovation, it was renamed Sorya Center Point.
For daily updates on real estate, business and commerce in Cambodia, stay tuned to our news blog. And don't forget to use our listings if you're looking for real estate for rent in Phnom Penh!

Article by: