Join the Cambodia Real Estate Awards 2023 and be a part of one of the most prestigious real estate events of the year. With leading real estate professionals and developers in attendance, sponsors of our events are afforded the opportunity of engaging and networking with participants who invest billions of dollars in their businesses, developments and projects annually, and are continuously looking for new contracts, suppliers and related services.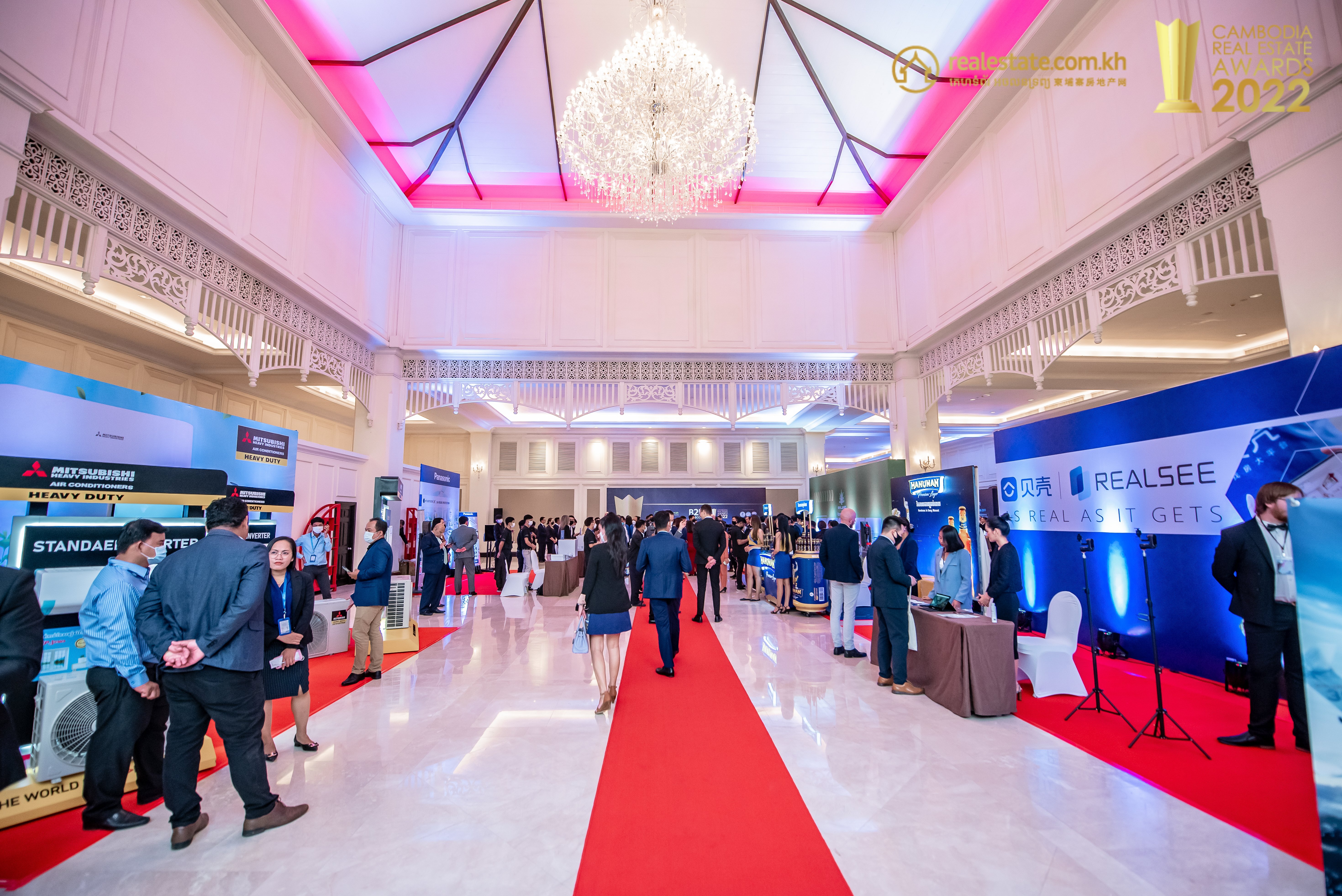 By sponsoring the Cambodia Real Estate Awards 2023 (CREA2023) companies will have their brand and name directly linked to this prestigious event. 
The mission of the CREA is to recognize the achievements of the Cambodian real estate industry objectively, without bias or undue influence and on a wholly inclusive basis. With limited sponsorship opportunities available, brands are proud to be associated with CREA.
The awards will be available for real estate agencies, valuation firms, property management companies, developers and developments, nationwide. This will give recognition to your company in the real estate sector as it becomes a recognized brand among leading industry professionals.
By directly associating your brand with this prestigious event you can benefit from our reach through our extensive pre and post-event advertising campaigns across multiple mediums. During the gala dinner brands will also benefit from logo and display exposure. 
There will also be a major digital component where the gala dinner will be broadcast across national television, streamed premier-live on the Cambodia Real Estate Awards Facebook page as well as core-partner Facebook pages including; realestate.com.kh, B2B Cambodia, Freshnews & more.
If you are interested in entering the awards or becoming a sponsor of the Awards, please click on the link to the official website below, or find contact information below. 
Key Contacts for Cambodia Real Estate Awards 2023
Developers & Development Awards Entry Contacts:
English & Khmer
Name: Ms. Annabelle Vong (Anna)
Position: Event - Sales Manager
Email: annabelle.vong@realestate.com.kh
Phone: +855 (0) 17 426 797

Chinese:
Name: Ms. Muyngy Taing (Muyngy)
Position: CREA Developers & Development Entry Facilitator & REAKH Relationship Manager
Email: muyngy.taing@realestate.com.kh
Phone: +855 (0) 10 723 379
Agency Awards Entry Contacts:
English & Khmer:
Name: Ms. Sokphea Rorm (Phea)
Position: CREA Agent Entry Facilitator & REAKH Relationship Manager
Email: sokphea.rorm@realestate.com.kh
Phone: +855 (0) 81 921 707 / (0) 89 428 028
Chinese:
Name: Ms. Muyngy Taing (Muyngy)
Position: CREA Agent Entry Facilitator & REAKH Relationship Manager
Email: muyngy.taing@realestate.com.kh
Phone: +855 (0) 10 723 379
Cambodia Real Estate Awards - Sponsorship Contact:
Name: Ms. Annabelle Vong (Anna)
Position: Event - Sales Manager
Email: annabelle.vong@realestate.com.kh
Phone: +855 (0) 17 426 797