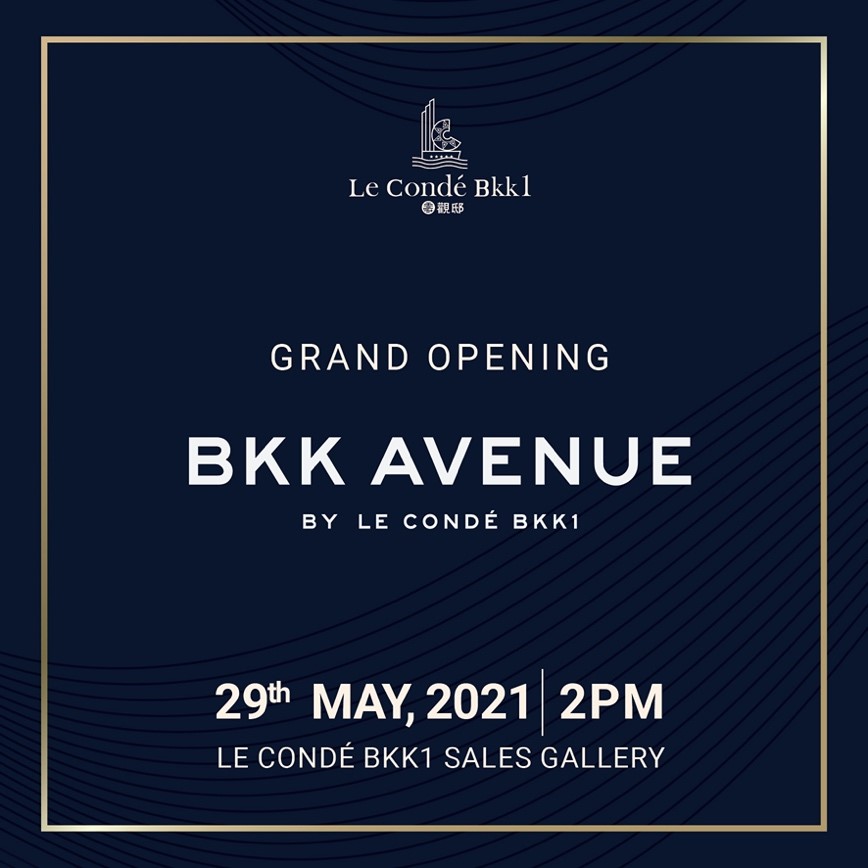 Le Condé BKK1 pleasantly would like to introduce a new product "BKK AVENUE" that potentially will elevate your lifestyle to an unprecedented living experience. It is going to be the first freehold retail space in BKK1- the jewel location of the capital.
The Grand Opening of BKK AVENUE is going to be held on 29th May 2021 from 2 pm, at Le Condé BKK1 Sales Gallery.
Sitting adjacent to Phnom Penh's metropolitan district, Le Condé BKK1 brings BKK AVENUE to the market that is aimed to be the new extravagant icon in the central of BKK1 district for integrated retail space for F&B, fashion stops lifestyle products and other most recognizable brands.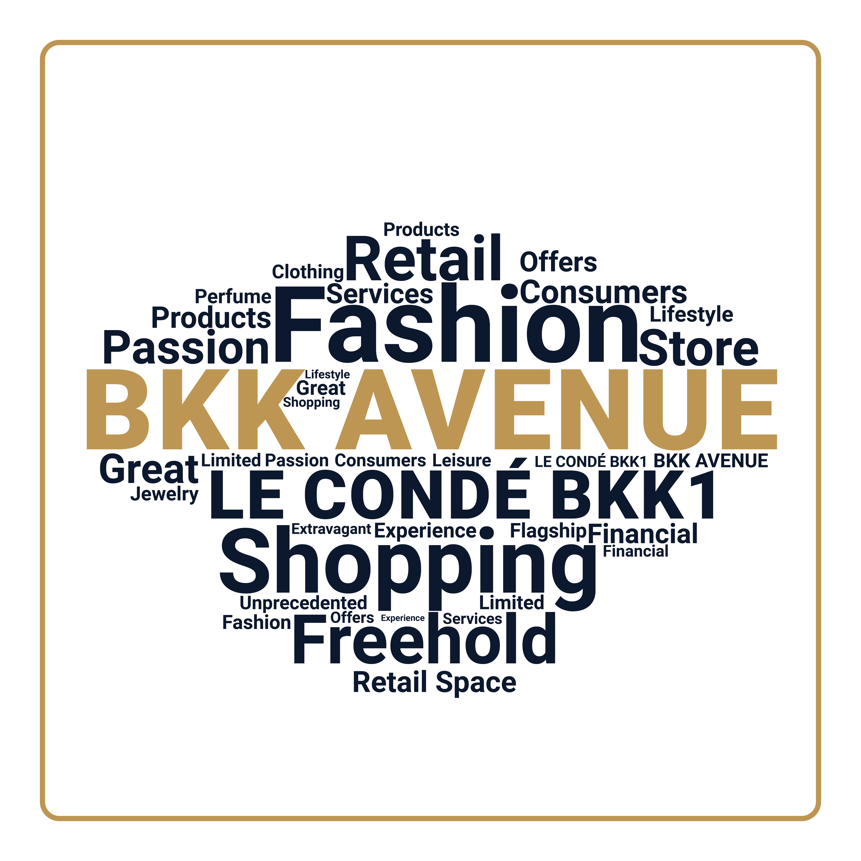 BKK1 district is generally well-known as the most prime destination in Phnom Penh, consisting of NGOs, high-rise commercial building, ministries, embassies and international schools. Moreover, BKK1 is a hotspot for many world-class brands, popular retail stores, restaurants, internationally franchised F&B brands, banks and other iconic places.
Standing on the ground floor of a luxury condominium, BKK AVENUE has only 16 retail spaces available, range from 51sqm to 100sqm with 5-meter ceiling height, which is very spacious that open more freedom to decorate and enlarge your space.
BKK AVENUE master plan is strategically designed for high-end retail that offers an extravagant atmosphere for the leisure shopping experience of the public and especially for Le Condé BK1 residents.  Likewise, the masterplan is a flexible combined space, that offers you extra possibilities to design your space as you wish.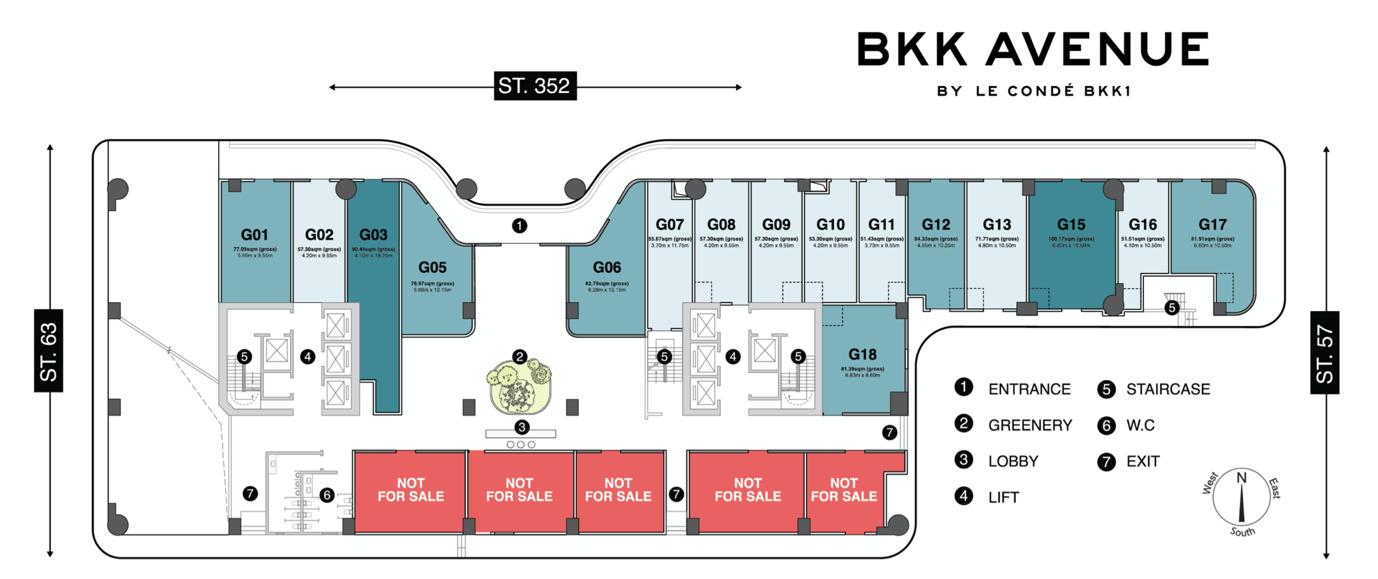 With estimated 3,000 residents living above the ceiling of BKK AVENUE walking past your shops every day, this is an extra added value to your business that you do not have to concern about the source of customers, but a large amount of potential and high-profile targeted customers staying there with a strong tendency in purchasing products.