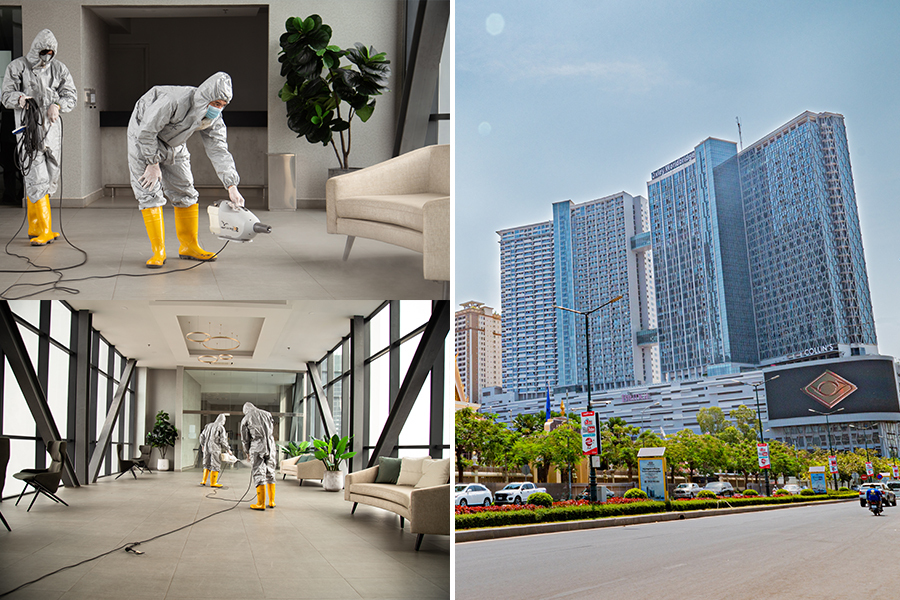 The Bridge, a major property development in the heart of Phnom Penh, has instituted preventive measures to make sure its premises are safe for everyone amid the Coronavirus pandemic sweeping through Cambodia and other parts of the world.
The Bridge has engaged EnviroCam, subsidiary of HCC Group Co., Ltd, a well-recognized market leader in Cambodia in the field of professional environment services for virus disinfection services at various locations of the building.
The move is intended to prevent the spread of Coronavirus and make the building safe for workers, occupants and walk-in visitors.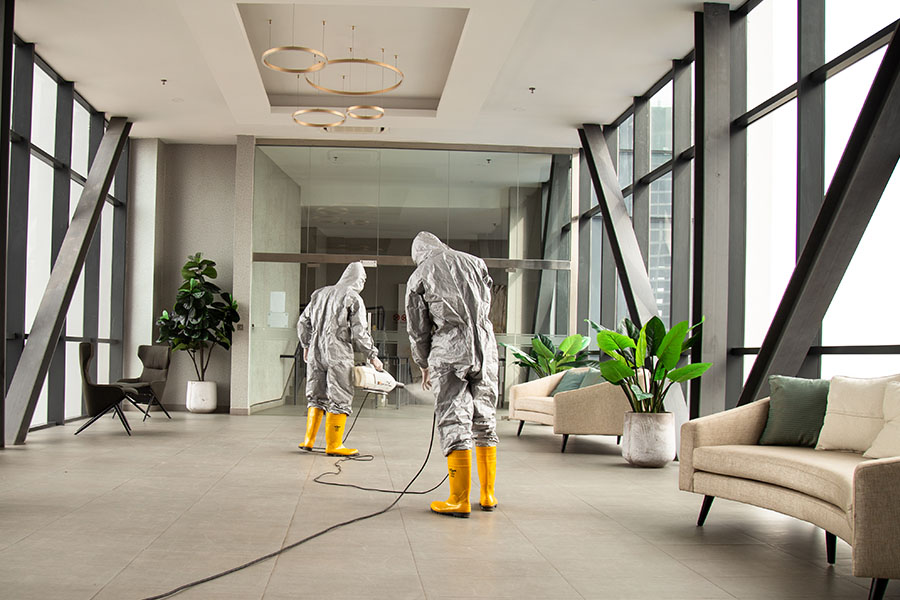 So far, Cambodia has recorded 123 cases of Coronavirus infection. Before an imported case was found on Tuesday, no new case has been reported for more than 5 weeks. Disinfectants have proven effective in containing the spread of the deadly virus.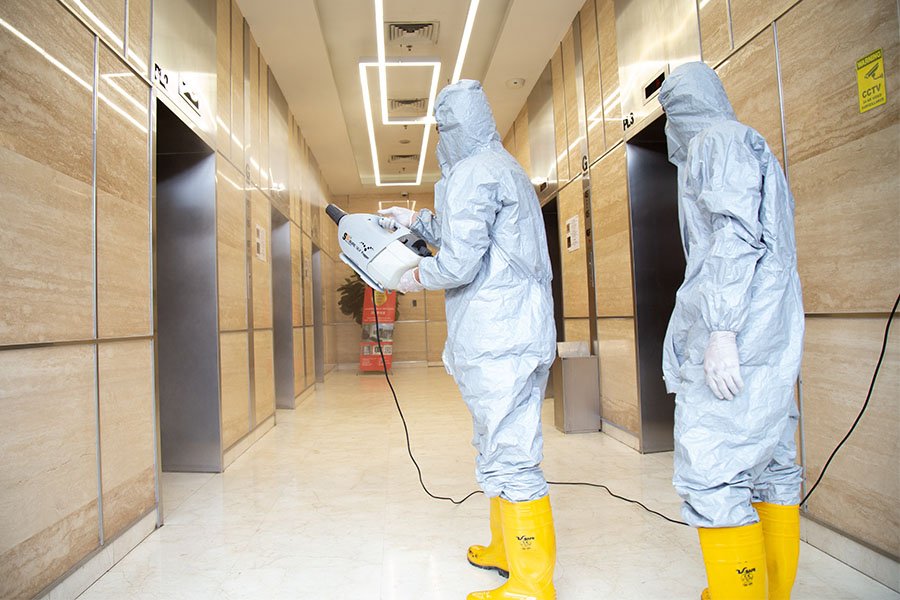 Located in the Tonle Bassac area of Phnom Penh, The Bridge is among the newest additions to Cambodia's booming real estate sector. The Bridge is luxury, beauty, convenience and comfort rolled into one.
The Bridge is located in a prime district, where government offices, retail shops, restaurants, entertainment joints, sports clubs, embassies, markets, banks, Diamond Island Convention Centre & Exhibition Hall, Phnom Penh City Hall, Aeon Mall 1 and other conveniences are just a short distance away. The Phnom Penh International Airport and other transportation hubs can be reached in less than 20 minutes.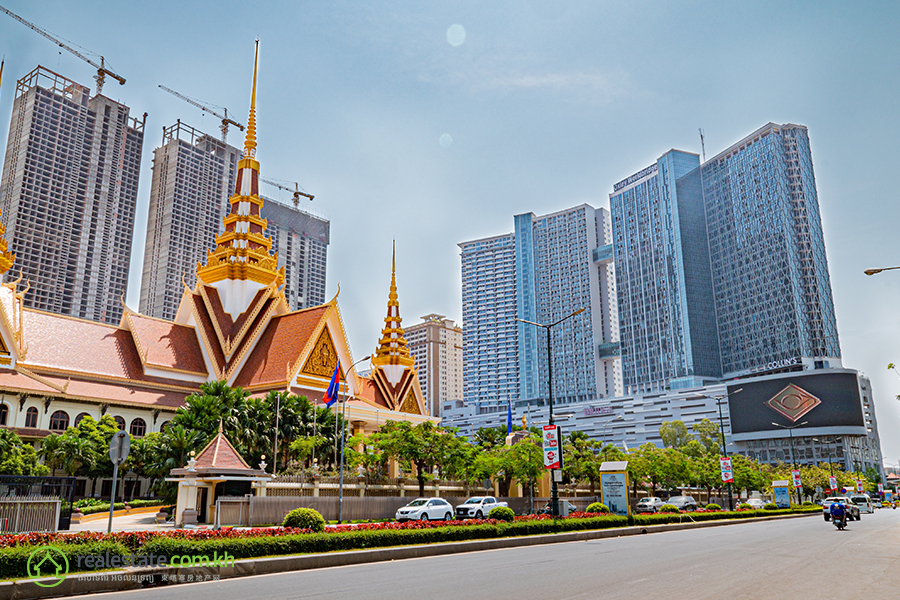 The Bridge consists of two towers: a condominium complex and a SoHo building. At 45 storeys, it is the tallest high-rise apartment/condo complex in Cambodia.
The development also features The Bridge Lifestyle Mall, another high-end shopping destination. Collins Cambodia, a popular restaurant, is also located within its premises.
Occupants of The Bridge have access to a sundeck swimming pool, children's playground, family gym, function halls, among other amenities. From their perch, they also have picture-perfect views of the Phnom Penh skyline, Tonle Sap, Mekong and Bassac Rivers.
Aside from being a luxurious residence, The Bridge is also being touted as a prime investment opportunity.
The Bridge was jointly developed by WorldBridge Land and Singapore's Oxley Holdings.

Realestate.com.kh is proud to bring the first Black Friday Property Sale to the Cambodian real estate market. Register now to secure the never-before-seen big discount from projects across Cambodia.