The Gateway, a project of TA Corporation Ltd, had its official launch in Cambodia today.
The official launch festivities took place at the Gateway showroom on Russian Boulevard, which is located directly beside the actual site of the project now beginning phase 1 of construction.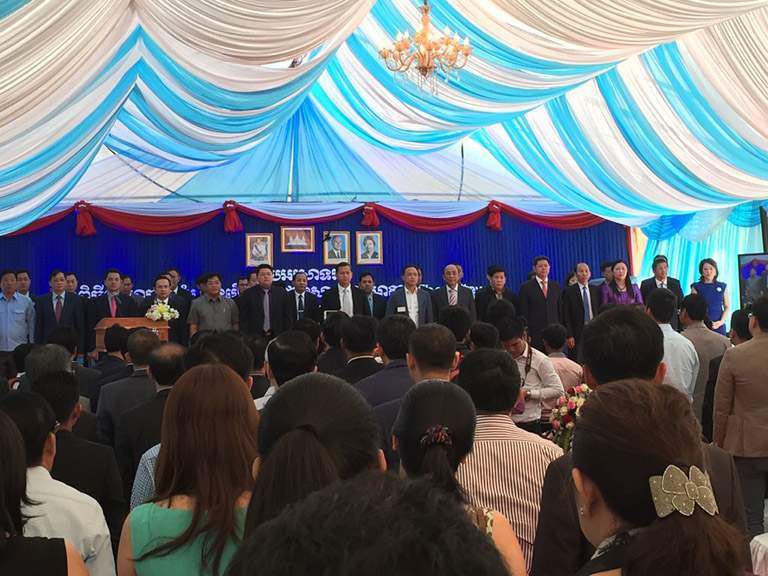 Russian Boulevard is the main road or the gateway of Phnom Penh; and essential route for all VIPs entering the city, especially those traveling to the Prime Minister's office from the International Airport. By positioning itself here on the main artery of Phnom Penh, the Gateway promises sustained appreciation for all investors.
The launch event this Sunday was attended by the most prominent political and business figures from across Phnom Penh and over 500 guests. The event was presided over by H.E. Dr. Hun Manet, and attended by the Governor of Daun Penh District, officers from the Ministry of Economy and Finance, among many other prestigious guests. The ceremony commenced from 7.30am and from 12 noon onwards the showroom was officially opened to the public. The Gateway showroom is open from now on - everyday from 9.00am to 6.00pm. The launch of 'The Gateway' project is an iconic step forward for the Cambodian real estate community, and represents the first mega-project of TA Corporation in Cambodia's capital city of Phnom Penh. This project represents a significant milestone in the company's history, and will be the start of a much larger commitment from TA Corporation to the development of the Cambodian property market into the future. As a real estate developer and investor, TA Corporation's reputation as a preferred property developer of uncompromising quality and excellence is hard-earned through their efforts around the Asian region over the past four decades.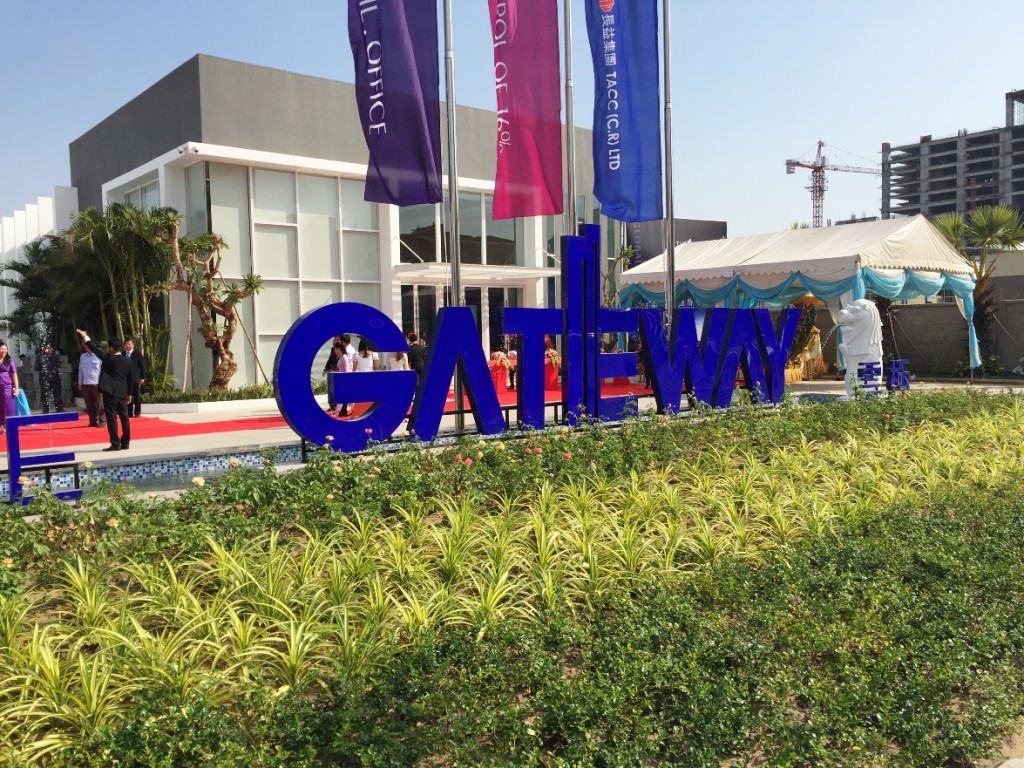 As a construction contractor in Singapore, TA Corp has grown rapidly over the last 40 years, leveraging their capabilities as a class "tier-1 construction company," the highest class of Singaporean construction standard, to carve a niche as an established property developer inside Singapore, and increasing outside of their national borders. TA Corp have observed that the demand for quality accommodation in Cambodia, especially in the capital city, is on the rise. Interest for well-located, quality condominiums continues to outstrip supply, and this is a slice of the market that 'The Gateway' mixed-use development is uniquely positioned to capture.