The Gateway has officially launched sales in Cambodia with a spectacular VIP opening ceremony.
The official launch festivities took place last Sunday, the 28th February at The Gateway showroom on Russian Boulevard, which is located beside the actual site of the project now beginning phase 1 of construction.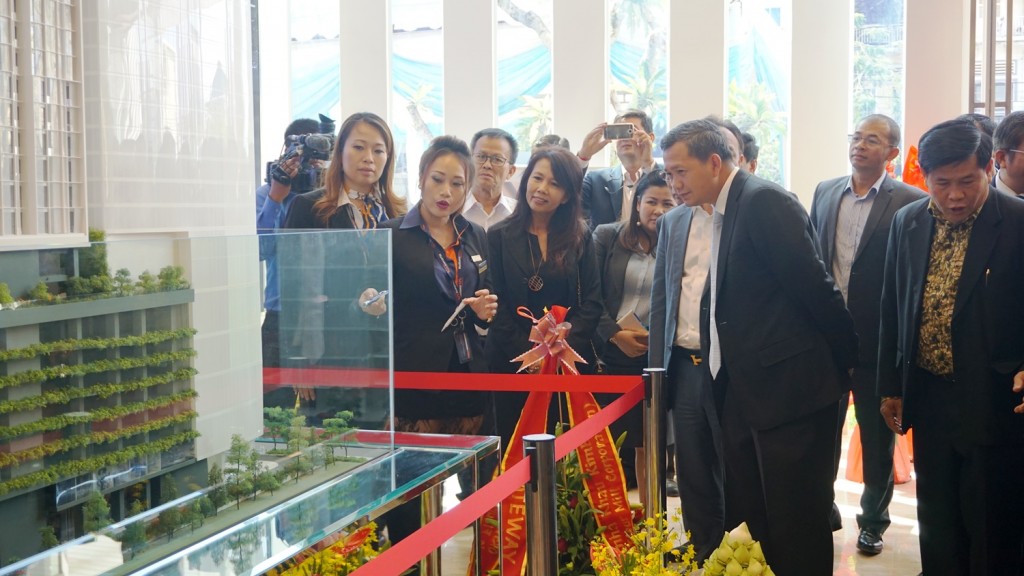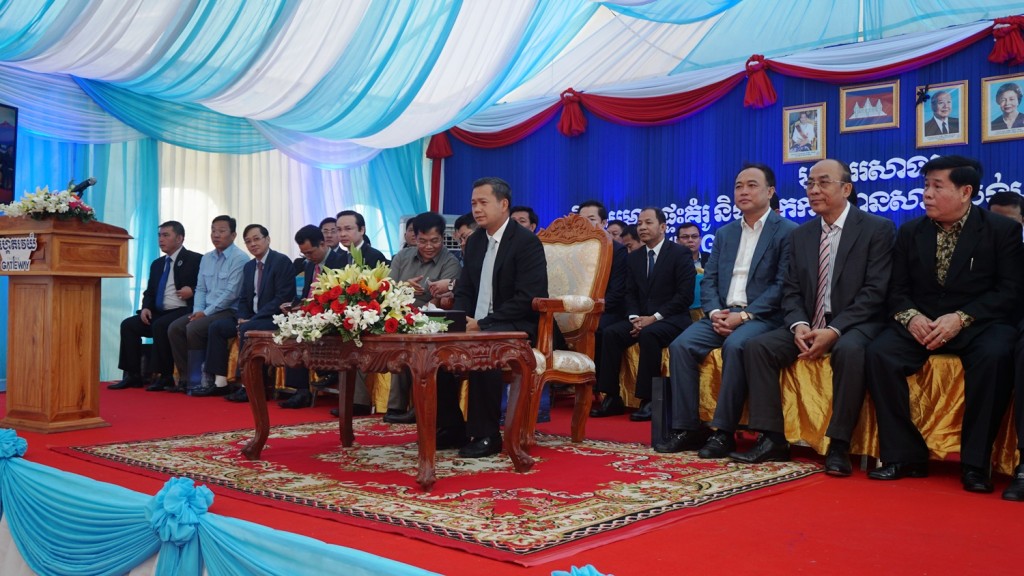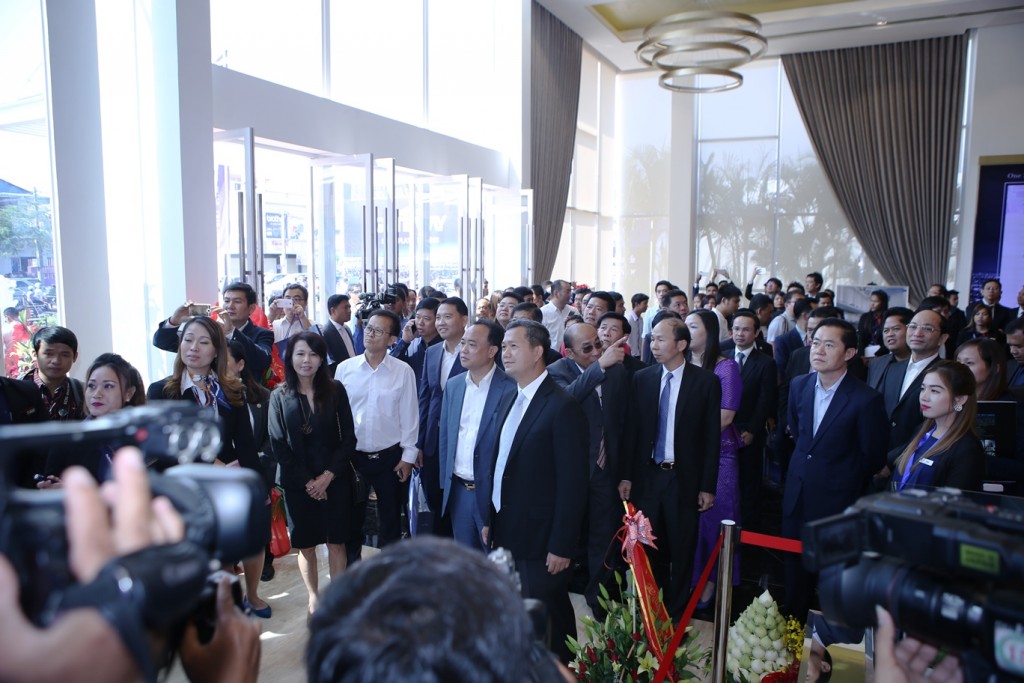 The launch event last Sunday was attended by the most prominent political and business figures from across Phnom Penh and over 500 guests were present.
The event was presided over by His Excellency Dr. Hun Manet (Lieutenant General of the Royal Cambodian Armed Forces), His Excellency Dr. Pen Sophal (Secretary of State of the Ministry of Land Management, Urban Planning and Construction), Mr Oliver Ching (First Secretary (Political), Embassy of the Republic of Singapore – Cambodia) and attended by Neak Ohkna Kith Meng (Chairman of Cambodia Chamber of Commerce), among many other prestigious guests.
The ceremony commenced from 7.30am and from 12 noon onwards, the showroom was officially opened to the public.
The Gateway showroom is open everyday from 9.00am to 6.00pm.
All shareholders of The Gateway project would like to extend their sincere thanks to all VIP guests and guests from the general public who came and joined the official launch festivities last week.
Also, congratulations to all those early-bird buyers who have already secured their best choice units in this prestigious new development.
The launch of 'The Gateway' project is an iconic step forward for the Cambodian real estate community, and represents the first mega-project of TA Corporation in Cambodia's capital city of Phnom Penh. This project represents a significant milestone in the company's history, and will be the start of a much larger commitment from TA Corporation to the development of the Cambodian property market into the future.