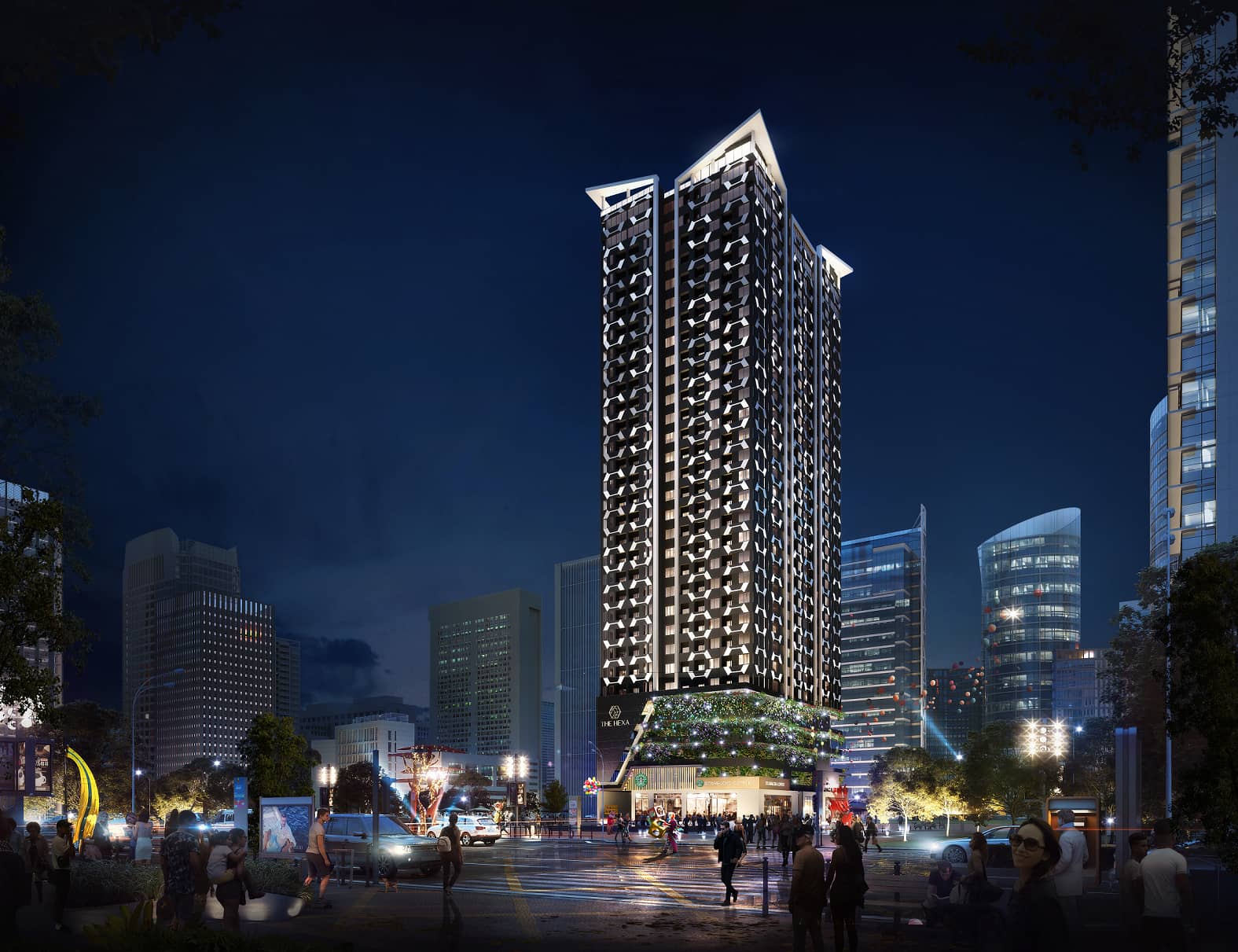 The surge of new developments has given Phnom Penh a fresh set of choices for its residential and commercial property hunters. Most apparent are the high-end developments that sprung up across Phnom Penh's busiest districts. But high-end developments, as of recent events, are experiencing a slowdown due to the absence of their usual foreign clientele.
In July 2020, the Cambodian government announced the lifting of restrictions on businesses across the Kingdom so long as they meet additional healthcare requirements. The announcement signifies Cambodia's return to form as a robust investment destination in South East Asia.
However, it's starting to become increasingly clear that not everything will return to how it was before. The widespread pandemic fears significantly shifted buyers' priorities, and consequently, put the spotlight on other segments of the Cambodian real estate market.
Mid-range developments were being constructed before the pandemic but were not the highlights of Cambodia's property portfolio. Now that Cambodia is seeing economic activity return, these mid-tier properties are starting to attract more Cambodians looking to secure their future - all without breaking the bank.
The Hexa condominium is one such mid-tier development garnering the attention of buyers for a lot of good reasons. From its location, amenities, and price, the Hexa condominium offers great value in a market where most people ask "Who's going to buy that expensive condominium?"
LOCATION

The Hexa condominium is located in Russey Keo district, an urban area north of the Phnom Penh's downtown. It's directly connected to the bustling city center via the Preah Sisowath Quay and is conveniently attached to the many roads leading to the highly urbanized areas of Toul Kork and Sen Sok. The neighboring Sen Sok district specifically is also offering some urban highlights such as the AEON Mall 2. Russey Keo district is between Phnom Penh's town center and emerging suburbs estimated to house 600,000 residents.
As the extension of Toul Kork's upward momentum and prosperity to its north, Hexa Condo is bound to be a great option for middle-class and professionals, which also provides stylish office space that is crafted for the needs of commercial properties around the area. Residents of the Hexa condominium will have plenty of places to go to as Phnom Penh expands outwards.
RESIDENCES & AMENITIES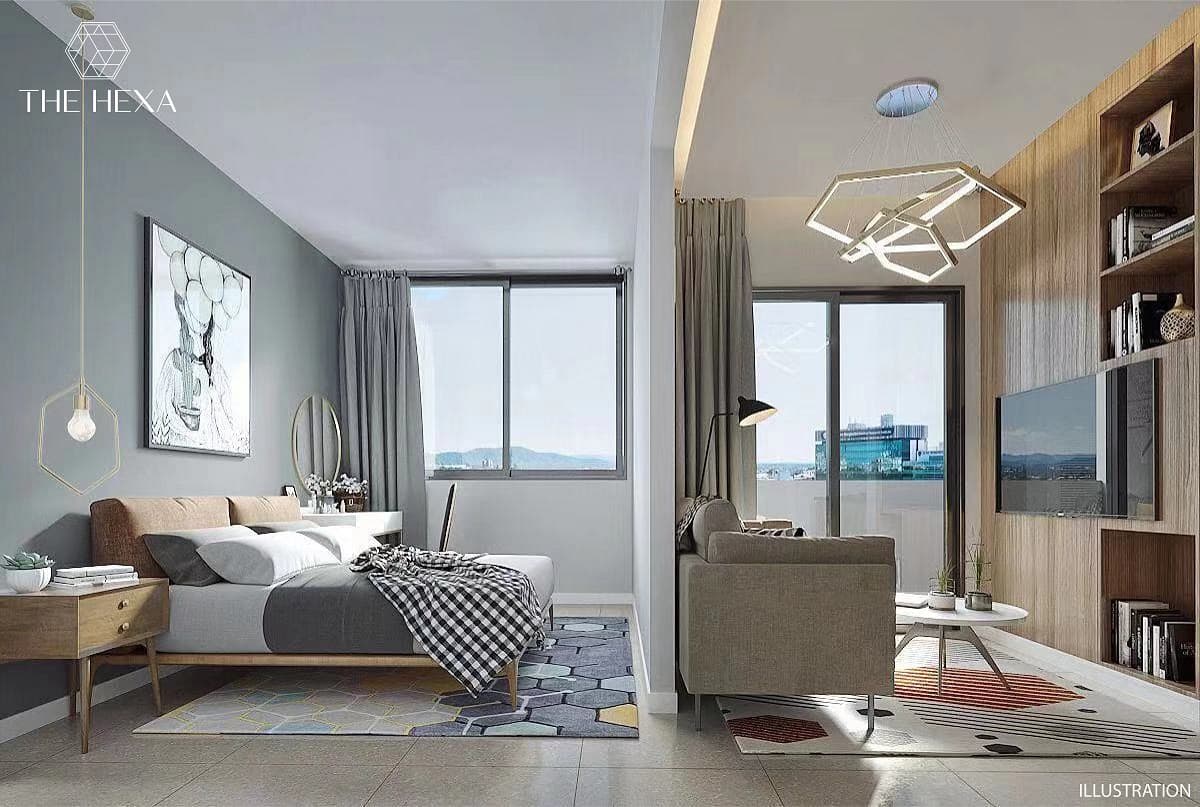 The Hexa condominium offers a variety of apartments ranging from one to three bedrooms, and between 30 to 64 sqm of net area. Each unit type features a subset of room layouts giving potential buyers a set of choices for their new home. Regardless of the number of bedrooms, each square meter in the Hexa is consciously allocated to provide residents the optimum living experience; moving from one room to another is made easy with this optimal usage of space.
The ground floor serves as the building's main lobby where residents are provided with a wide set of conveniences such as a concierge service, property management, and an open workspace (among many others). A gym, swimming pool, and romantic sky bar are located on top of the building for the exclusive use of the Hexa's residents. 
It's already quite easy to picture a cozy lifestyle at Hexa Condo with everything that's been mentioned far. And we haven't even discussed the best part yet!
PRICE
The Hexa, for everything it has, is priced well within the mid-tier of the market. Unit sale prices start at $50,000 or a little over $1,300 per sqm. By comparison, most units with the same convenience and proximity to the city center are priced significantly higher, sometimes ~30% more per square metre. This puts the Hexa at a great price advantage in the current Phnom Penh real estate market.
Its developer, SJS Construction & Development, a Taiwan-based company, recognizes the growing demand for simple yet high-quality residential projects in Phnom Penh. Their previous project, the SJS1 Borey, was a hit and quickly sold out. The Hexa takes a lot after the borey's successes and brings the same tried-and-tested quality to condominium hunters in Phnom Penh.