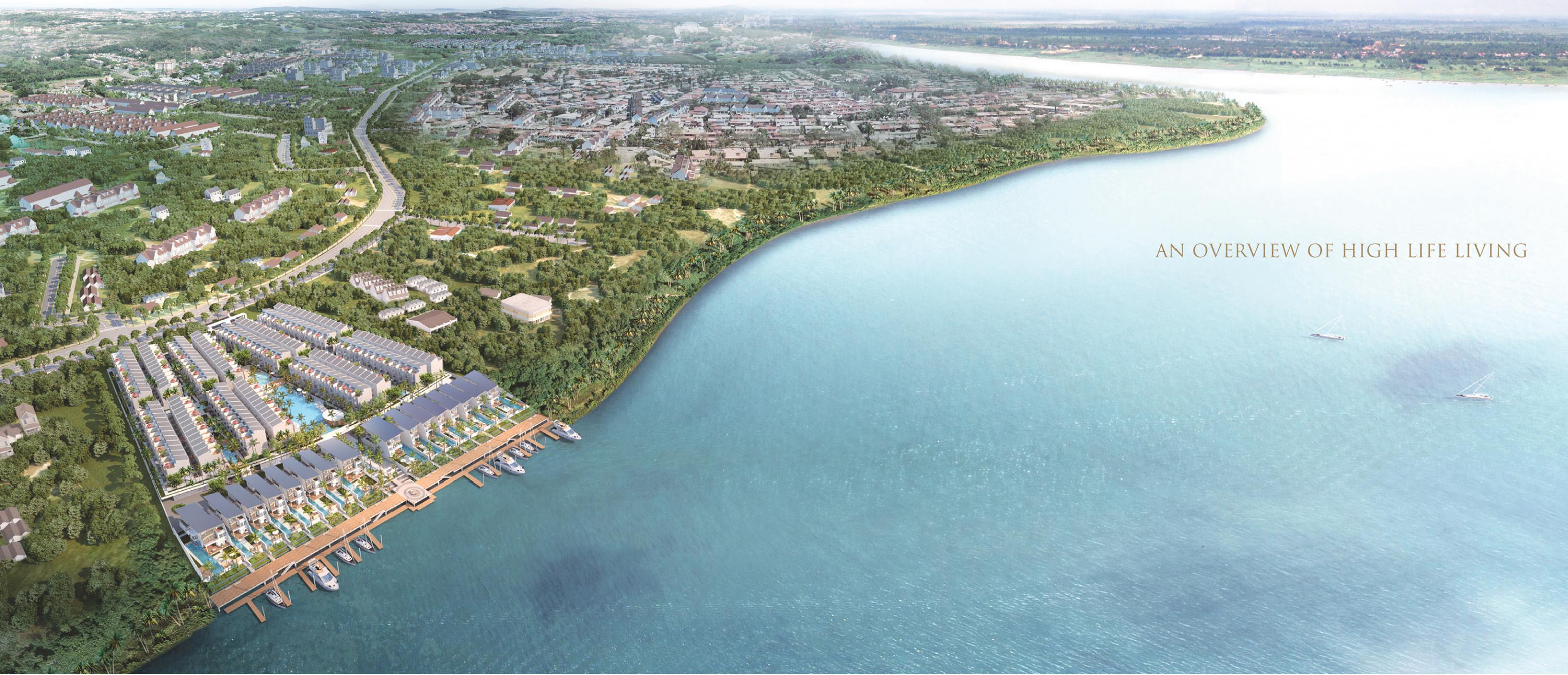 Why bother to go on a trip when you could just come home after a long day at work and feel like staying in a luxury resort. This is what The Palms is offering.
Developed by Oxley-Worldbridge (Cambodia) Co., Ltd, a joint-venture between Worldbridge Land (Cambodia) Co., Ltd, a Cambodia-based real estate company, and Oxley Holdings Limited, a Singapore-based property developer.
The Palms is the first luxury resort-like residential project in the adjacent of the city centre that offers cluster houses including villas, riverside boardwalks and a whole range of facilities where you can indulge yourself and loved ones all year-round.
The group has also produced other successful landmark projects in Phnom Penh such as The Bridge and The Peak.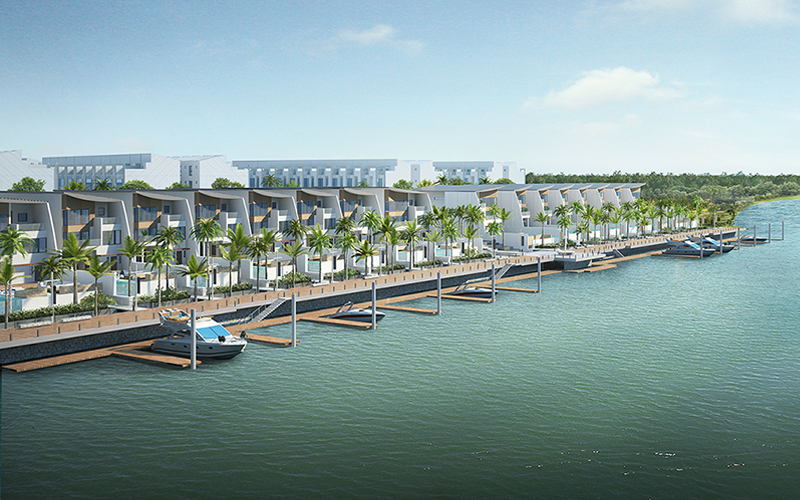 The Palms is located in Chbar Ampov district alongside the majestic Mekong River. It features a collection of over 200 exclusive cluster homes and superbly luxurious villas surrounded by palm trees, lush greeneries, and glistening waters - a perfect setup for a home seemingly a world away from the hustle-and-bustle of the city.
Residents of The Palms can live a life of unprecedented resort amenities within a private community. Every unit has access to terrace living rooms, man-made beaches, BBQ dining pavilions, water playgrounds, hydrotherapy pools, several lap pools, and even a grand lagoon pool.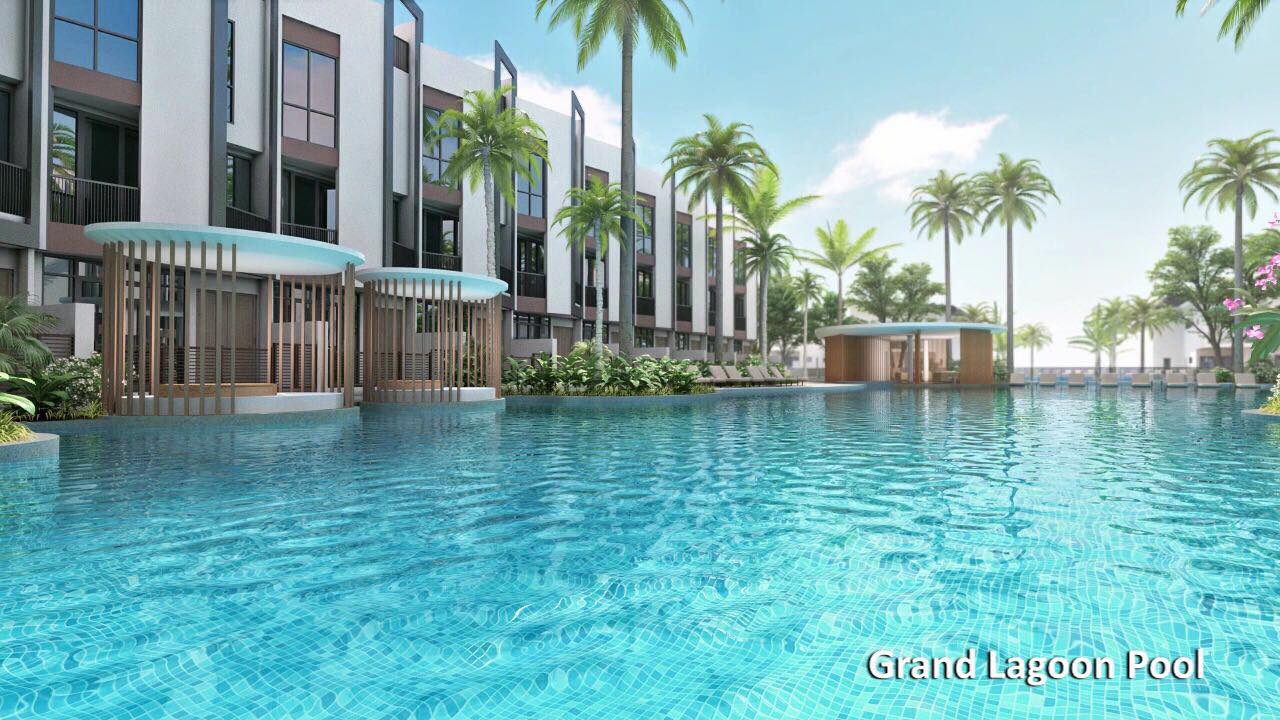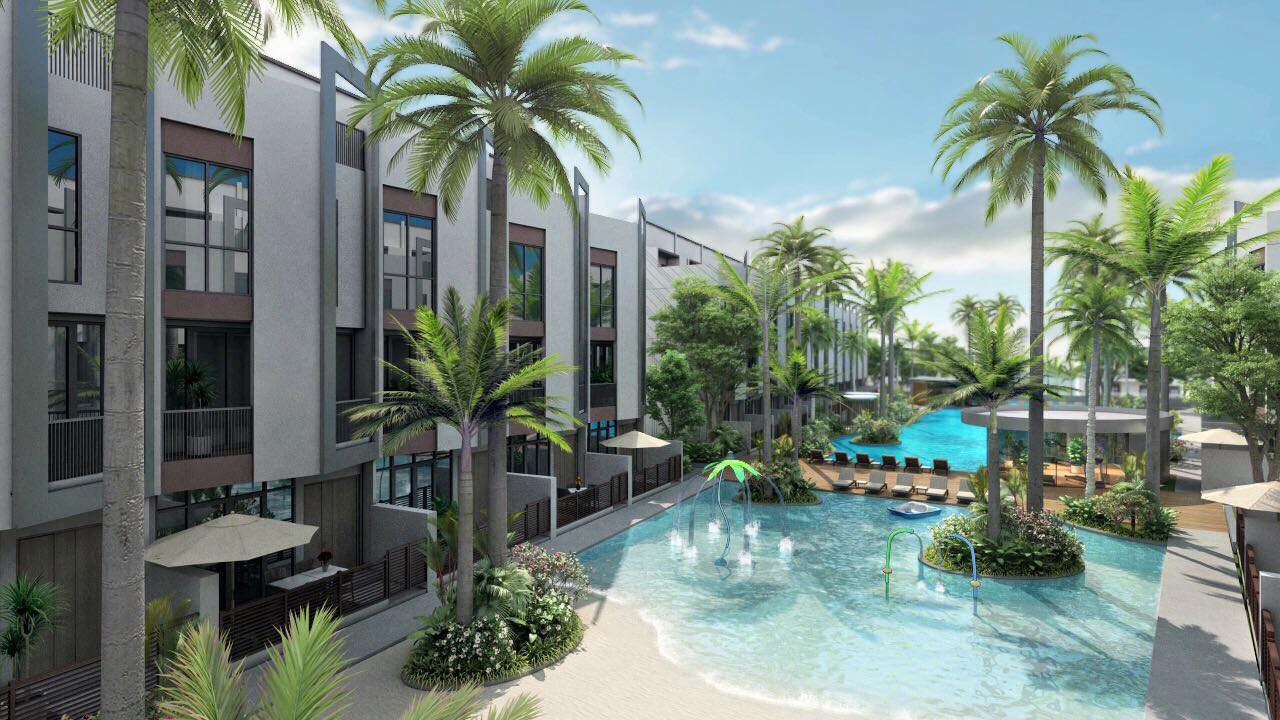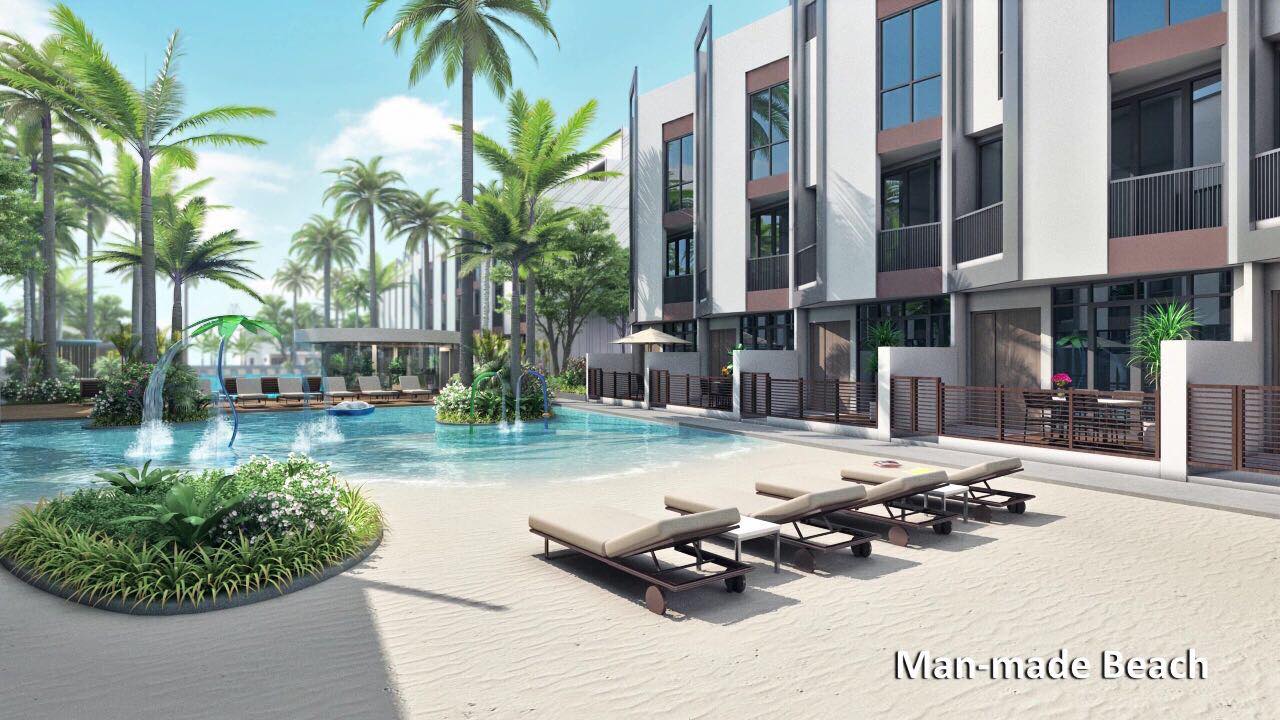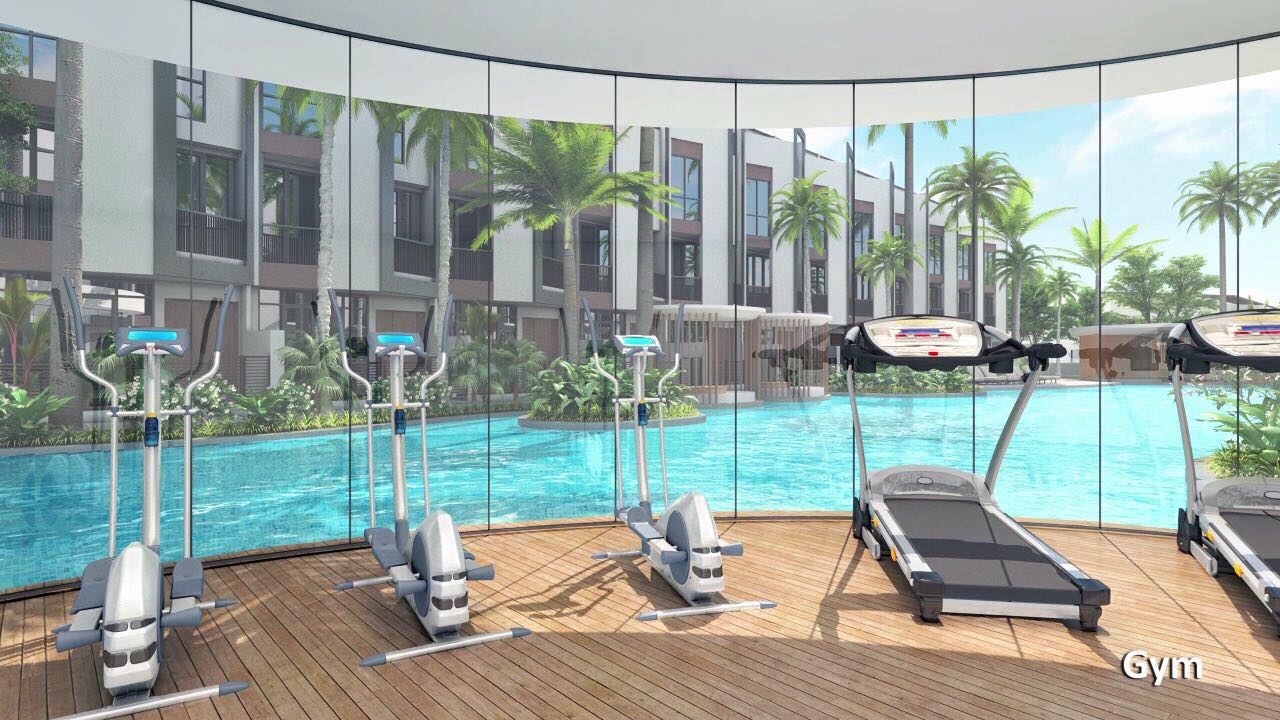 Its resort villas range from 377 sqm up to 1086 sqm of total floor space and are built with the finest fixtures that make The Palms project the quintessential example of understated luxury resort living. The highest-end of these villas are the waterfront villas where residents are just a few steps away from the Mekong boardwalk, an esplanade for leisurely walks complemented by the cool breeze from the river.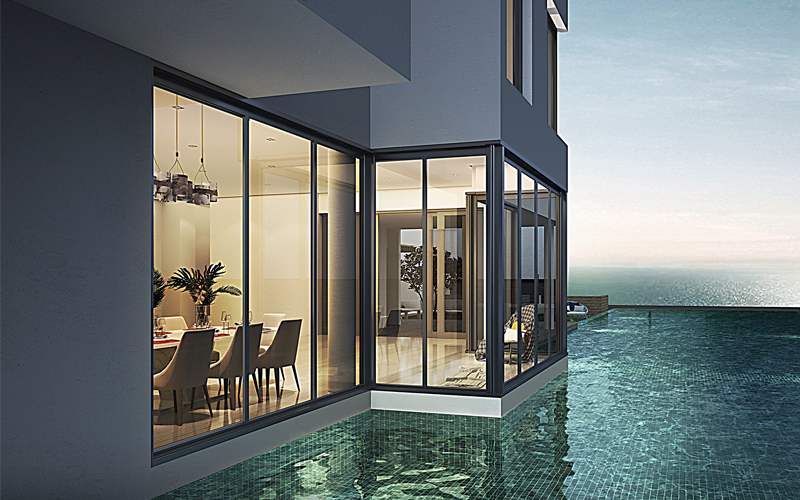 But what is luxury living without conveniences? The Palms sits right along National Road 1 and is a 5-minute drive away from the Tonle Bassac Bridge. This quick access to the bridge allows its residents to easily navigate anywhere in Phnom Penh through Preah Norodom, Preah Monivong, and Hun Sen Blvd. And with the city's biggest mall yet, AEON Mall 3, opening in 2023, The Palms' residents can truly have everything they could want and need at their doorsteps.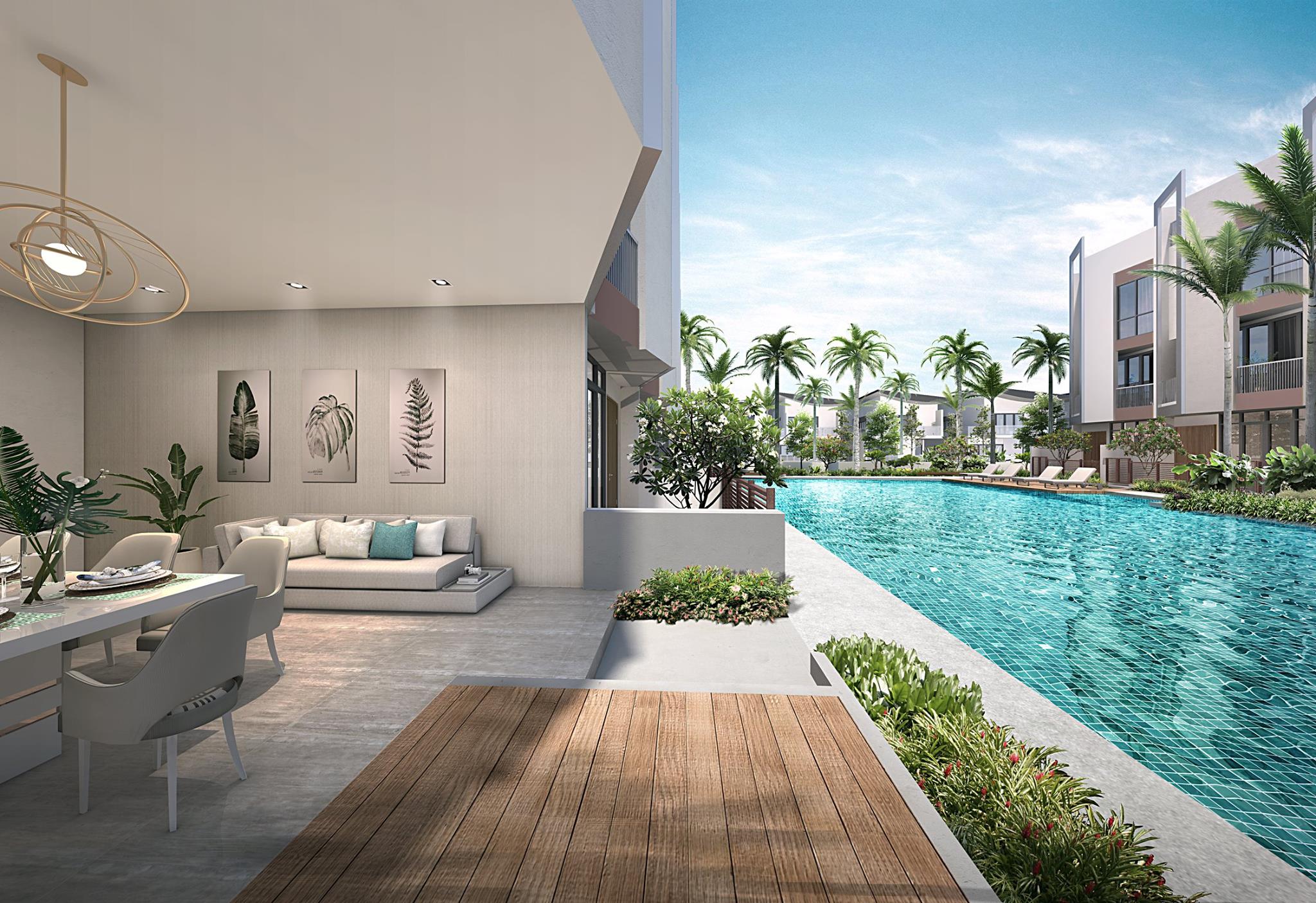 Offers of luxury living are plastered all over Phnom Penh, but few can truly compare to The Palm's unique concept of resort-leisure living. It also is the first development of its kind that brings high-end resort-living to city dwellers.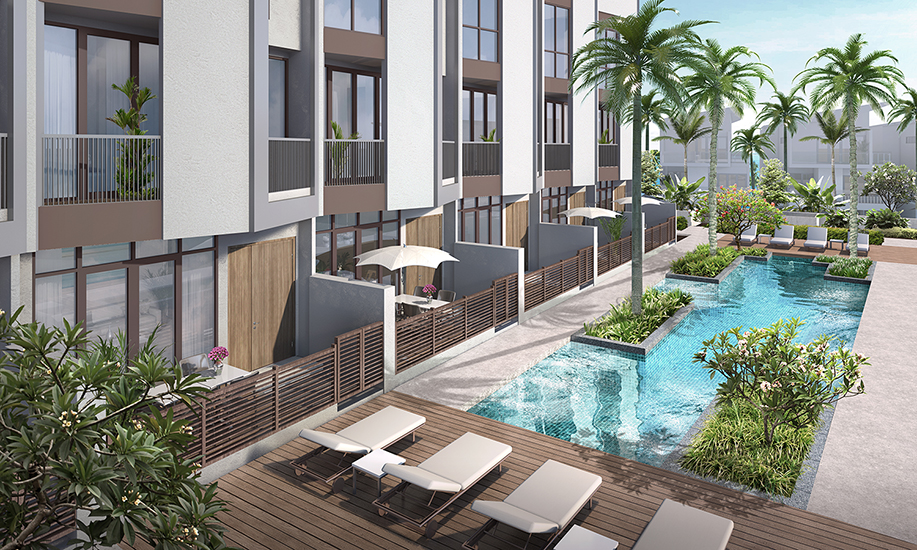 With the commencement of construction in May 2018, the project is expected to be completed by end of 2020.
Click here to earn more about The Palms. 
For more information or inquiries please call: 092 92 1000 or e-mail: info@realestate.com.kh
Realestate.com.kh is proud to bring back Cambodia's biggest Property & Lifestyle Market Expo which will be held on 7th and 8th August at Koh Pich Exhibition Center.
Booth sales and sponsorships for Home & Lifestyle Expo 2020 are open. 
For more information, please contact:  
Nin Kang (Khmer/Chinese)
+855 78 637 323
+855 93 552 305
nin.kang@realestate.com.kh
Tyler Stuart (English)
+855 12 599 699
+855 81 599 669
tyler.stuart@realestate.com.kh