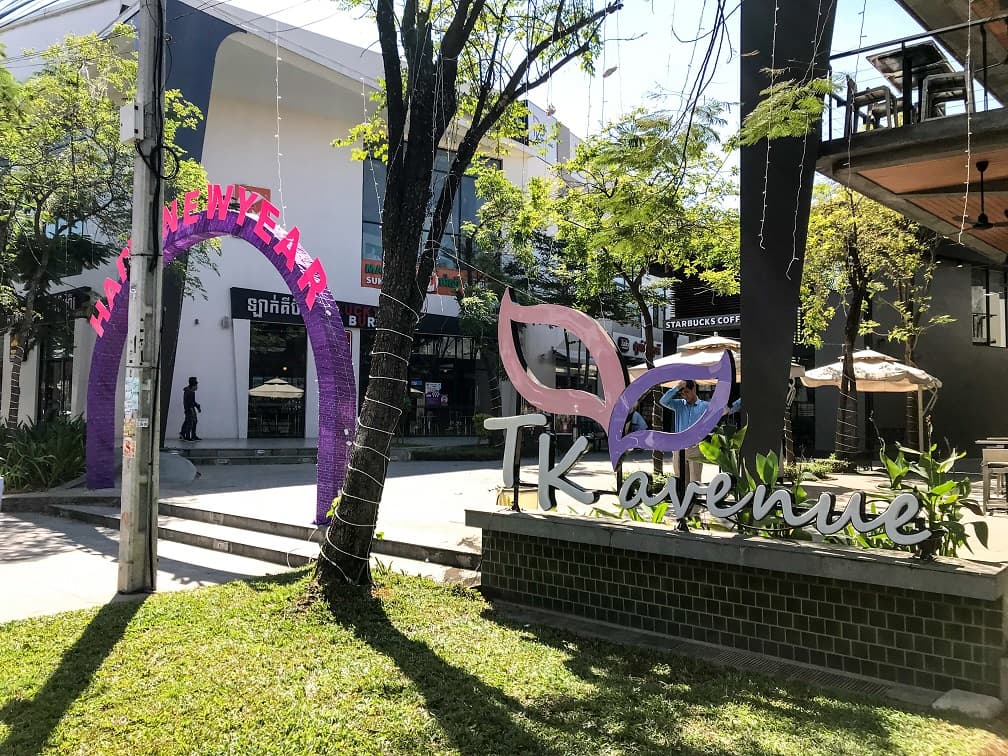 TK Avenue is a popular shopping destination for its shops and ease of access in Toul Kork district. Supplied.
Phnom Penh's retail market grows as the compact and urban area of Toul Kork is expecting 4 additional shopping destinations by 2021, according to a recent report by The Mall Company (TMC).
According to TMC's report, modern retail properties in Toul Kork are concentrated in the more densely populated north communes namely, Boeng Kak 1 and Boeng Kak 2. The report details that there are 4 modern retail properties operating in these areas with 1 community mall, 2 retail podiums, and 1 shopping mall under development. 
Toul Kork currently houses 15,292 sqm or 4% of total retail spaces in Phnom Penh. This is expected to swell to 78,753 sqm or 21% of the city's retail space should all recorded projects meet their 2021 deadline but it should be noted these 2021 figures include data for Phnom Penh Mega Mall where a 2021 launch date has not been confirmed.
Toul Kork was put on Phnom Penh's retail map with TK Avenue and Samai Square. These existing retail spaces are relatively small compared to other larger retail destinations in Phnom Penh as they focus on community mall formats with street frontage and convenient parking/access, according to TMC's report.
The Mall Company's report suggests that future developments similar to TK Avenue or Big Tree Mall would be popular if there are conveniences such as adequate parking, visibility, convenience, customer flow, and popular tenant mixes able to attract returning retail foot traffic.
According to Google's Mobility Report, Phnom Penh's retail foot traffic went as low as 40% below baseline in the days following the November 28 incident. Google's report now shows foot traffic gradually returning to pre-incident levels of just 14% below baseline.
Google's Mobility Report showed a spike in outdoor visits during New Year's Eve measured at 66% above baseline, the highest since the long Bon Oum Tok holiday back in October. Given Phnom Penh's residents' behavior, the city's consumers, including its shoppers, are eager to visit retail and entertainment destinations once the threat of COVID-19 is under control.
Article by: