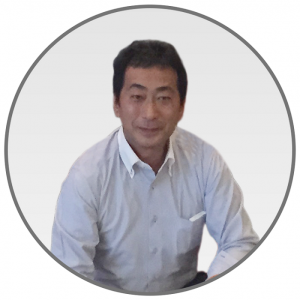 In highly competitive and unregulated markets such as Cambodia; few agents are working as hard as NC Max World Co., Ltd. to bring more transparency and fair practice to their industry.
Realestate.com.kh met up with
Mr. Toko Kobayashi, Chairman & CEO
of NC Max World Co. Ltd.
Mr. Kobayashi, originally from Japan, has been operating real estate businesses for over thirty years, gaining invaluable experience in crucial markets such as the USA, Japan, Macao, Thailand, Europe and Cambodia.
When asked why he chose Cambodia, Mr. Kobayashi informed us that "Cambodia is currently offering significant investment opportunities" and that he believes this trend will continue to rise over the upcoming years.
The prosperity of the local real estate market has also been verified by the ASEAN Investment Report, which stated that between January and August 2016, real estate foreign direct investment reached $7.2 billion.
Mr. Kobayashi has also revealed that Cambodia offers a luxurious yet affordable lifestyle, which has been attracting an ever increasing number of expats searching for better quality of life over the past several years. This is also reflected within the Global Retirement Index, in which Cambodia ranked first among 23 countries for having the lowest cost of living.
Due to his extensive experience across the international markets, we asked Mr. Kobayashi to draw comparison on how he felt about the local market. "Cambodia displays very weak regulations when it comes to professional conduct in real estate, compared to the other countries I have worked in", says Mr. Kobayashi.
In Cambodia, the absence of certified accredited license requirements, makes anyone eligible to become an agent and establish a real estate company. This in turn has contributed to the manifestation of a fairly sinister environment, where expats often fall victim to scams, inflated prices or mal-practice.
"People often enter into real estate thinking that they'll become rich quickly, but they fail to understand that in reality the average time it takes for an agent to sell their first property is approximately six to twelve months. This span of time, whereby the agent is unable to earn a commission, pushes those in for a quick buck to operate without integrity." says Mr. Kobayashi.
His advice for all those considering real estate investments in the Kingdom, is to perform a thorough check before signing any agreements or making any payments.
As a professional with decades of experience, Mr. Kobayashi feels it is his duty and responsibility to operate with integrity and harbor good practice. The NC Max World Co. Ltd. team helps expats to find the right property based on their personal and financial needs.
Although this is nothing new for the international markets, what differentiates Mr. Kobayashi from other Real Estate Agents operating in the Kingdom is that his team performs thorough due diligence reports on behalf of its clients, ensuring safe and reliable transactions.
"I am not looking for quick return, my strategy has always been to focus on establishing long term relationships and relying on positive word of mouth. Real Estate is usually one of the most significant purchases we make in our lifetime, therefore we have a duty to display the upmost integrity and honesty with every single one of our clients. After all, a happy customer is a returning customer" says Mr Kobayashi.  
The team at NC Max World Co. Ltd, whose exceptional code of conduct forms the foundation of their business practice, are firm believers that a transparent, regulated market starts with the agents. If you are looking for a property to invest and want to ensure a safe purchase, visit:
http://realestate.com.kh/max-world-real-estate/