---
Are you a Cambodian based investor that wants to invest in the United Kingdom in a safe and socially responsible 10 year investment opportunity?
Look no further...
Introducing a very exclusive investment opportunity New Castle, United Kingdom, with Ivanna Capital Ltd, UK. Buy a unit of Learning Disabilities Center in Gateshead, UK, with guaranteed rental returns for 10 years, and sell-back opportunity after 10 years.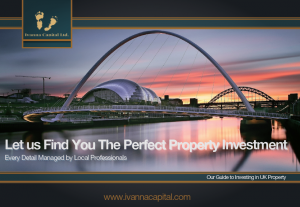 Investment cost: £64,950 Yield:10%
Guarantee phase with 10 years Deposit: £5,000 per room purchase 5% returns will be paid during development phase for people who pay the full £65k at exchange
More information on the Investment Opportunity: 
"The amount of quality spaces available for people with Learning Disabilities across England is massive below the required demand levels based on local and national figures. Many Local Authorities have to place residents as in other local areas because the facilities are just not available locally. This places a huge financial burdon on the local authority. The need for this type of accommodation in Gateshead Borough is massive. The Local Authority is working with our Care partners to try and reduce the need but to also design something that is truly unique and groundbreaking." "The 40 bed unit which we are building will be the first of its kind nationally and will provide not only supported accommodation but also access to the highest possible education. St. Camillus Care Group Ltd want to change the way people with learning disabilities are supported and this represents a fantastic investment opportunity. There is a legal duty on Gateshead Council to house people who have an assessed Learning difficulty. Gateshead Council has currently not got enough accommodation to accommodate and is a priority area of development." "Based on current accommodation trends and population growth, the research estimates that there will be 19,860 new registered care bed places and at 14,222 extra supported accommodation places in England and Wales over the next 15 years. "The research found that 172,000 people with a learning disability in England and Wales known to social services. This differs to estimates of over a million when combined with the people that are suspected of having a learning disability but are yet to be statemented." "Over the next 15 years, based on population growth of adults with a learning disability known to social services we will need to following provision in England and Wales:
19,680 new registered care places
14,122 extra supported accommodation places
10,766 extra general needs tenancies with local authorities and housing associations
73% of people with a learning disability want to live in some form of independent living. This currently sits at 16% due to the lack of accommodation to support individual need.
The research also found that it is likely an additional 33,000 people with a learning disability will continue to live with their parents even though both service user and parent would like to find somewhere which would promote independent living."
"Gateshead is on the opposite to Newcastle across the River Tyne. The site we are building on has fantastic views up the Tyne River providing a tranquil and idyllic environment for service users to live and learn.
Excellent central location
Perfect for students as Gateshead College is less than 1 mile away
Walking distance to City Centre, stations and parks
Safe neighbourhood
Wealth of local amenities including bars and cafes
Award winning Sage Gateshead less than 1 mile away
The need for this accommodation is based on in depth research and over 50 years' experience in the field of social care and commissioning.
The Local Authority are supporting the development and are willing to commission beds over a number of years safeguarding financial returns and the initial investment
This approach sits firmly in line with the newly produced UK Care Act which places a duty on local authorities to do more to make sure that people do not need to travel away from their local area to receive the right kind of support
"Securing your investment: Your investment will sit in a 3rd party client account until stage progress is signed off by a qualified Quantity Surveyor. Once this has been completed funds are then released for the next stage of the build. This protects the investor and makes sure that the investment is secure during the building stage of the process." "Guaranteed Buy Back Option:
Guaranteed buy back option (at end of year 10) at original value £64950.
Reserve your unit now for just £5,000.
Your balance of first payment will be due within 28 days from receipt of reservation contract.
Buyers solicitor will then be engaged.
Financial return paid in arrears quarterly direct to your nominated bank account.
5% interest given on funds received at exchange until refurbishment has been completed 1st September 2016."
"NOW:
Reserve your unit now for just £5000 deposit.
UK solicitors instructed and contracts issued.
First installment of £26000 due at exchange of contracts 28 days after reservation.
Second installment of £26000 due February/March 2016
Completion monies £7950 due July 2016"
Please contact Immy at Ivanna Capital Ltd  for more information - UK : +44 7448588234 ipanjwani42@gmail.com